A Trio of Skewer Recipes for your grilling pleasure
Summertime and the livin' is easy….
To me, it wouldn't be summertime without cooking up some deliciousness on the grill and in this post, I'm going to show you how to have some fun with Skewers as I share three of my favorite skewer recipes.
But don't worry if you don't have a grill, a grill pan will work or even your broiler will do, but if you have a grill, get outside and have some fun!
This was my set up for my weekly show Around the Kitchen Table, where I had the prep to make the skewers for my show.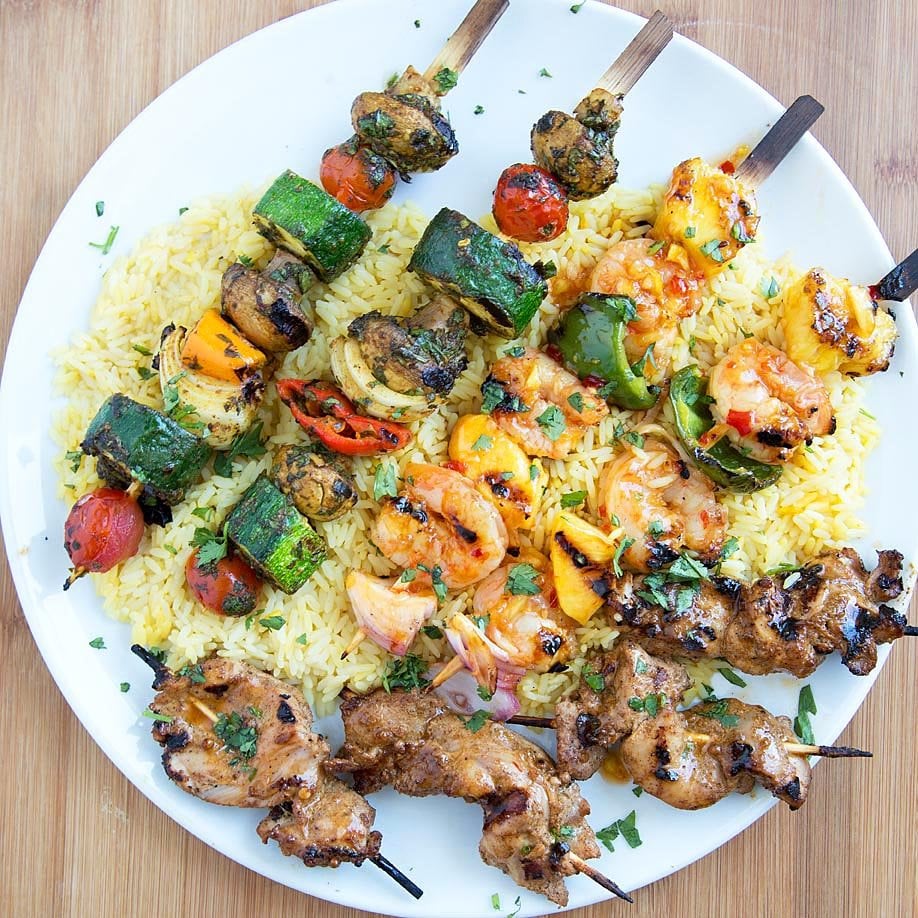 Of Course, the finished product looks a lot better than the prep. At the bottom of the plate, you see my Tandoori Chicken Skewers,  then from left to right Moroccan Vegetable Skewers, and Sweet and Spicy Shrimp Skewers served on a bed of Saffron Rice.
And a close up of those delicious skewers! Grilling really is that easy, and using marinades to add a variety of flavors to your dishes makes dinner not only more interesting but more delicious! Another delicious grilled dish you might enjoy is my Grilled Chicken Alfredo.
These recipes can be adjusted to your tastes, if you like other spices, add them in, or leave out the ones you don't like. You can also swap the main ingredients with any other you enjoy eating. Just have fun and enjoy the summer grilling!
More Recipes You'll Love!