You'll love my Ricotta Chocolate Chip Cake! It's a delicious blend of ricotta, mascarpone, and chocolate stuffed between two layers of a buttery crust that will make this the best ricotta cake you've ever tasted.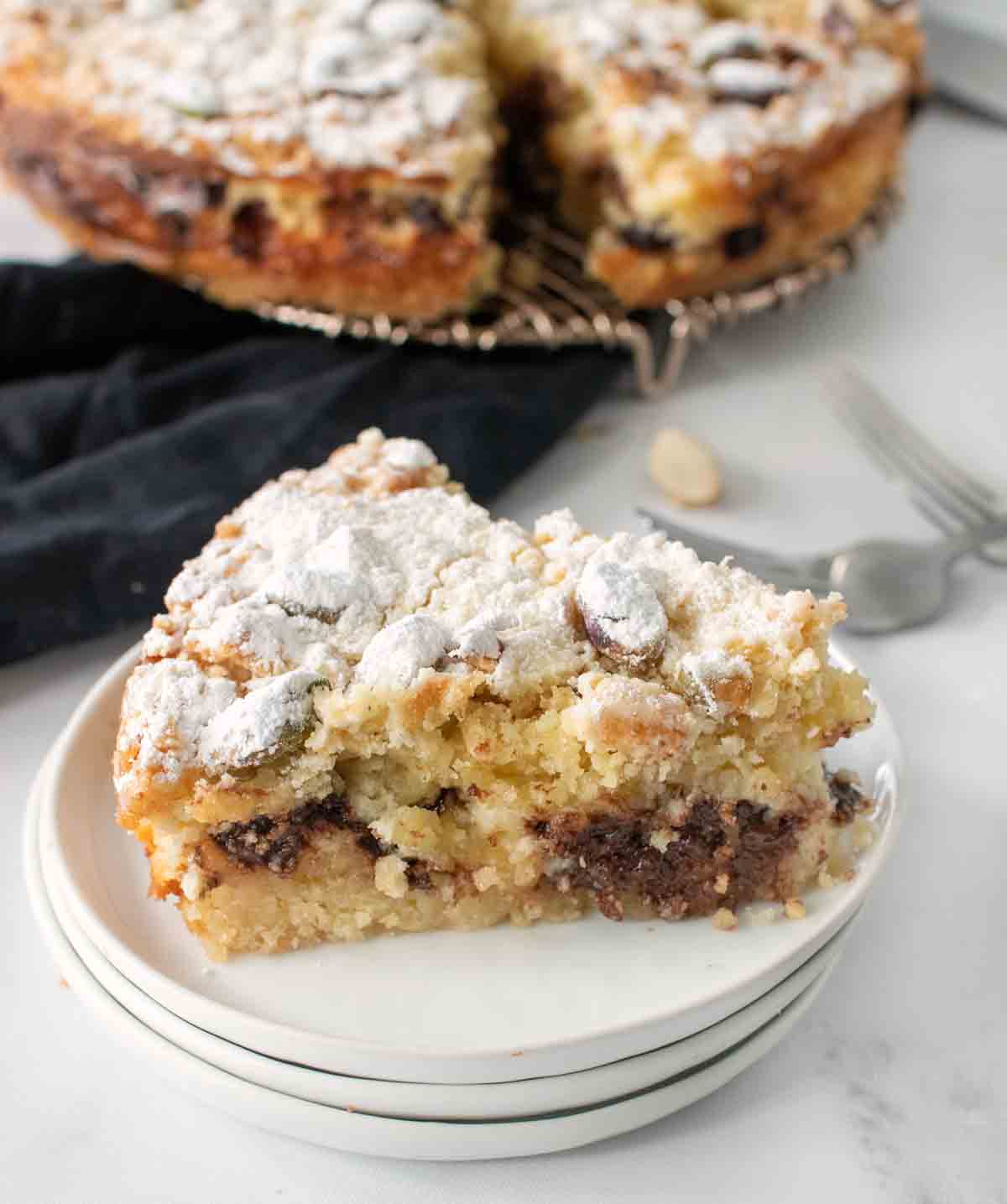 If you're looking for that extra special dessert, a one-of-a-kind creation, my Ricotta Chocolate Chip Cake is just what the doctor ordered!
It was one of my extended (Italian) family favorites and one I was lucky enough to learn from my adopted Nonna. This delicious "Torta di Ricotta e Cioccolata" was served over the Christmas and Easter holidays. But this cake is too good to serve just at those holidays, perfect for any occasion.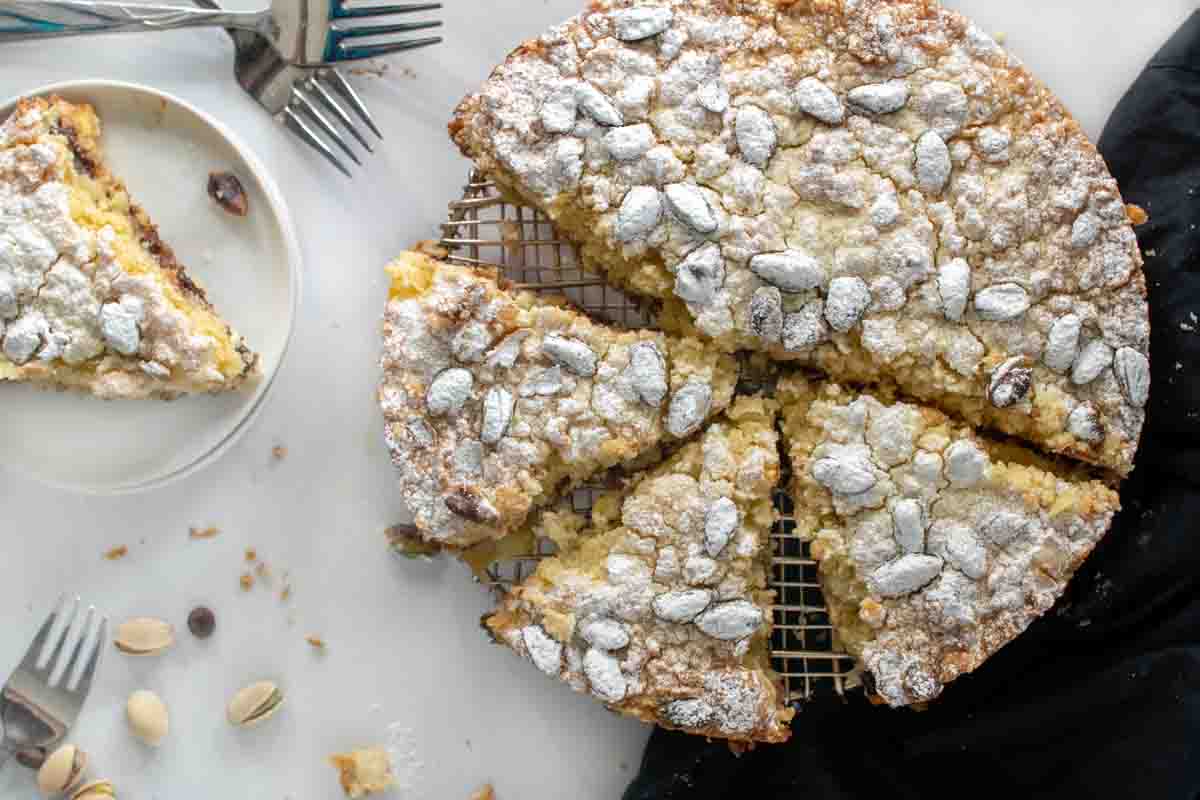 What caught my attention about this torta was the cake itself, I've made layer cakes stuffed with cannoli filling before and they were delicious, but they were traditional layer cakes. The difference with this cake was the batter.
What Ingredients do I need to make a Ricotta Chocolate Chip Cake?
Let's start by gathering the ingredients we need to make my Ricotta Chocolate. In Chef Speak, this is called the "Mise en Place," which translates to "Everything in its Place."
Not only does setting your ingredients up ahead of time speed up the cooking process, but it also helps ensure you have everything you need to make the dish.
How do I make a Ricotta Chocolate Chip Cake?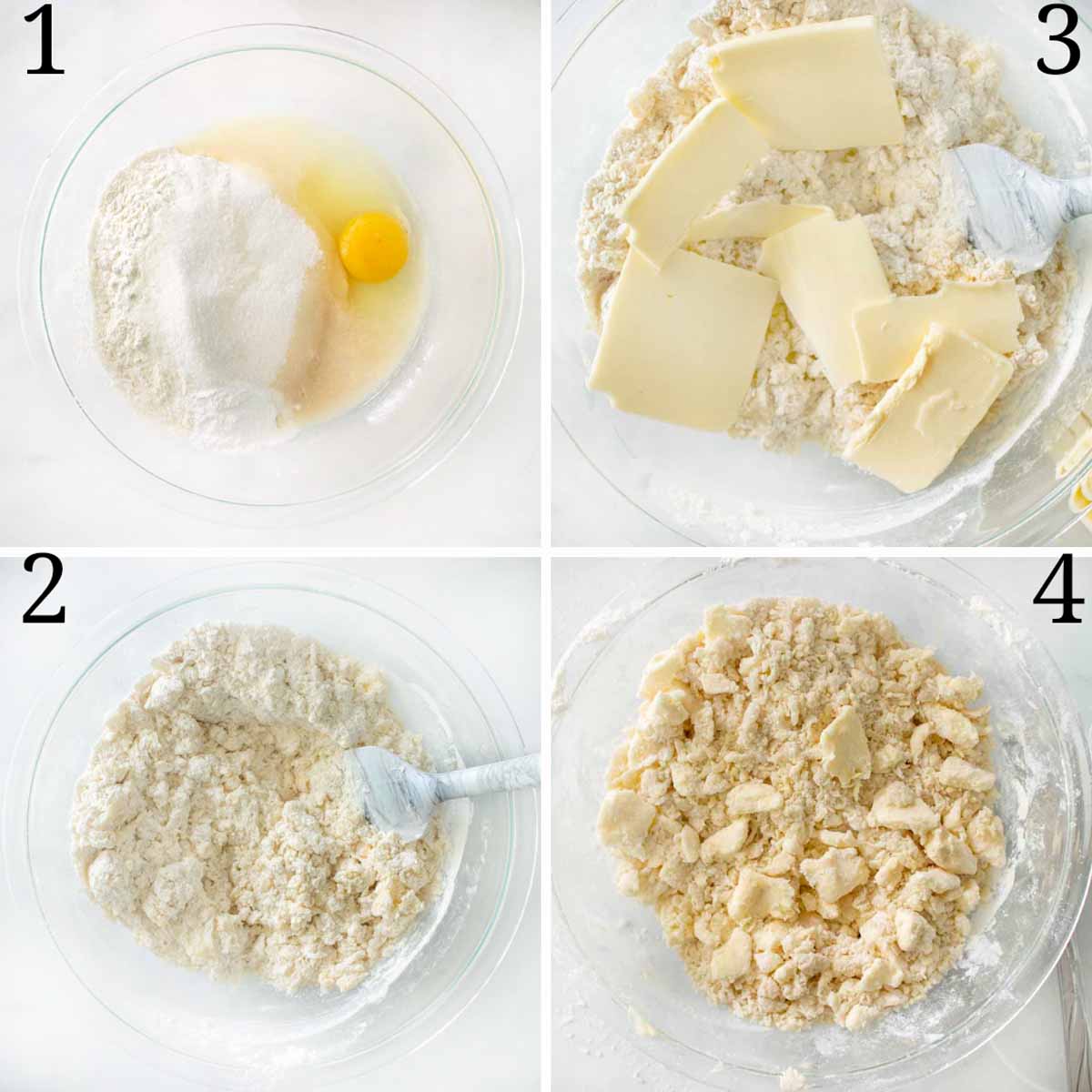 In a large bowl mix all of the ingredients for the crust together, except the butter
Cut the butter into very thin slices and add it to the mixture working it in gently, you don't want the butter to blend in, the mixture should be chunky.
This cake will seem more like a scone batter, or even a fruit crisp topping than most cake batters you make. But don't be worried about how it looks before you bake it. You'll be rewarded with a moist cake, with a delightful crumb and the perfect blend of flavors.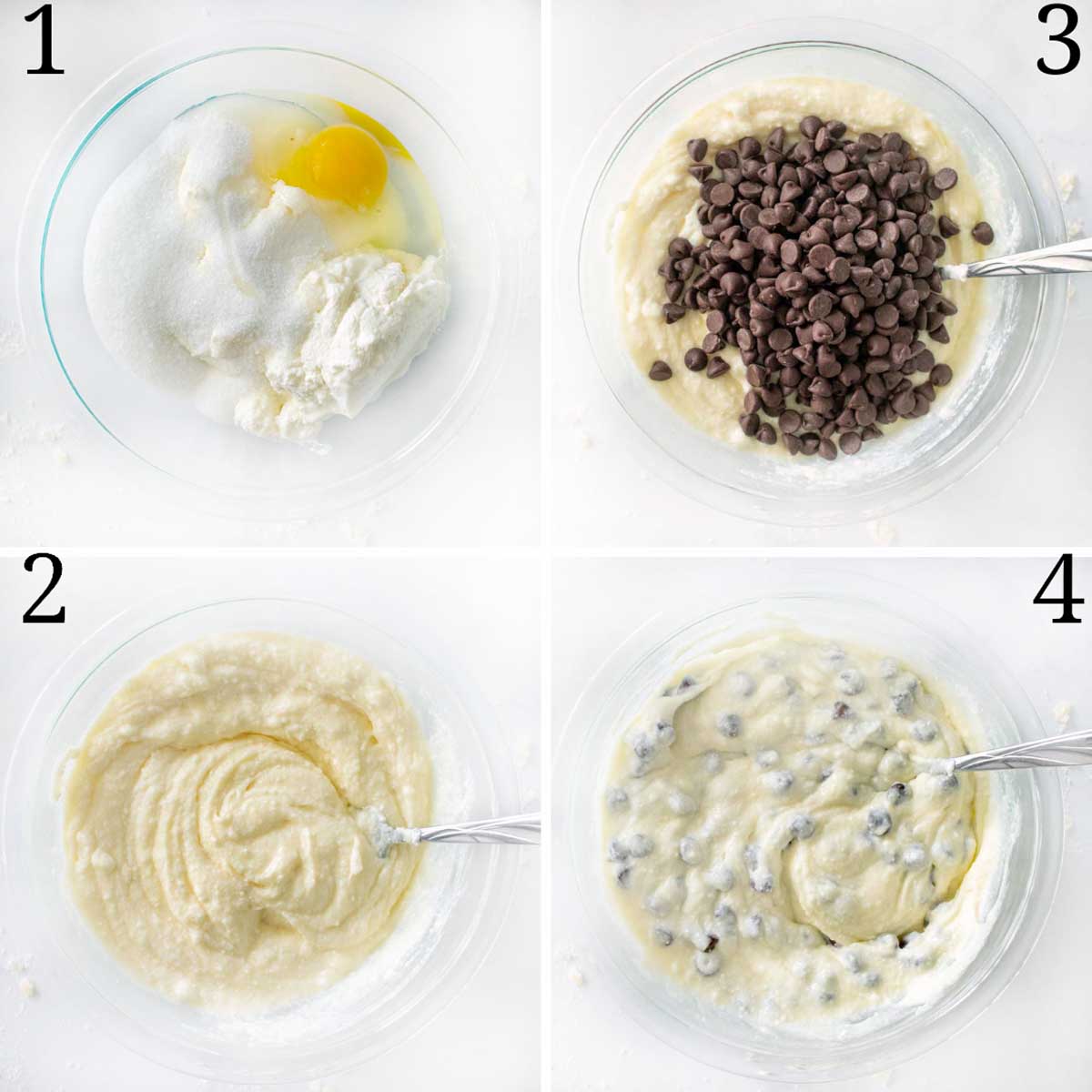 Mix the ricotta, mascarpone, egg, and sugar using a fork.
Add the chocolate chips and stir to blend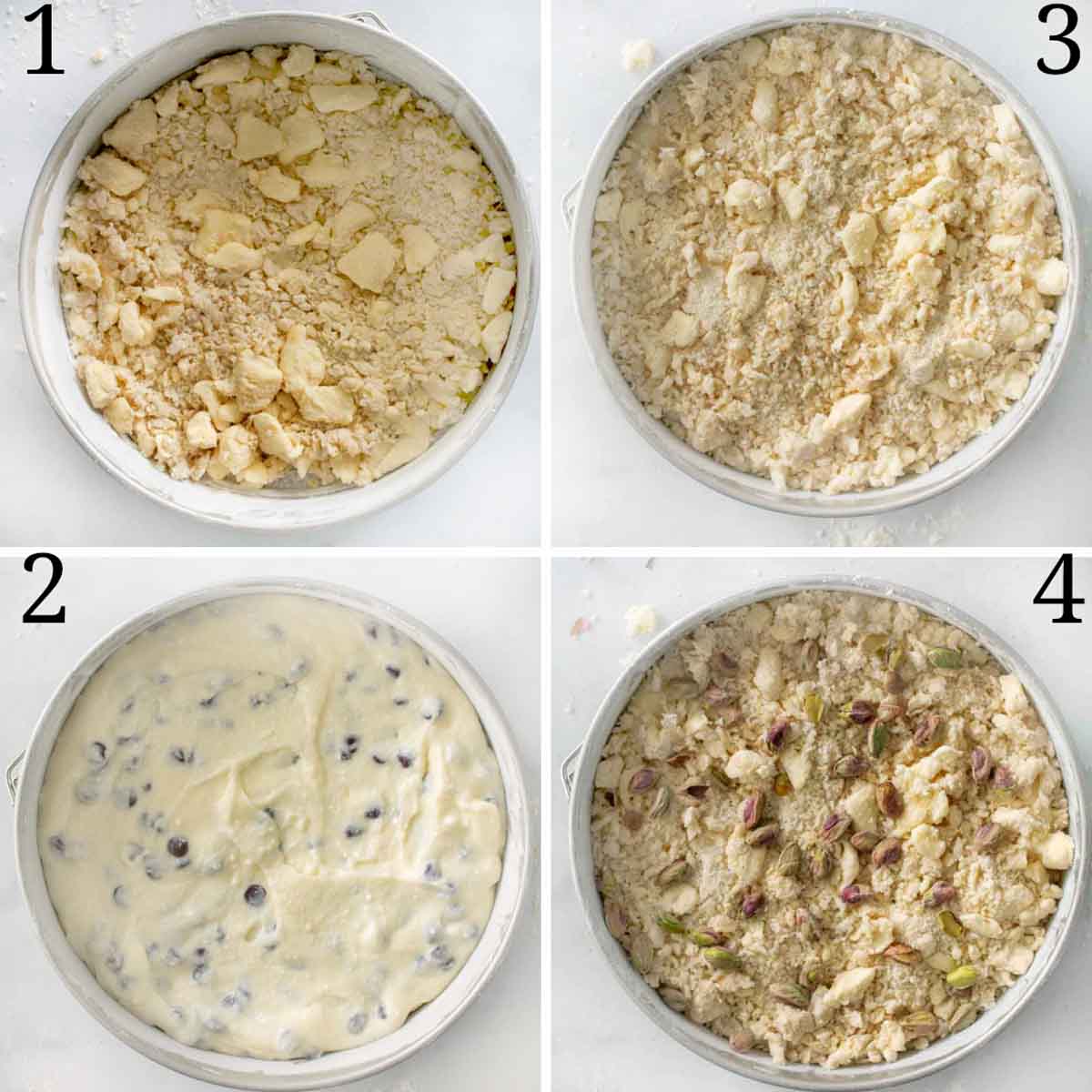 Press half of the cake mixture gently into the bottom of a 9-inch springform pan that has been greased with butter and dusted with flour. (do not mash it down!)
Spread the ricotta mixture evenly on top of the first layer of the cake mixture in the springform pan.
Crumble the remainder of the crust over the ricotta filling. Make sure to cover the ricotta completely.
Sprinkle pistachios over the top of the cake
Bake in a 350° F preheated oven for 50 to 60 minutes.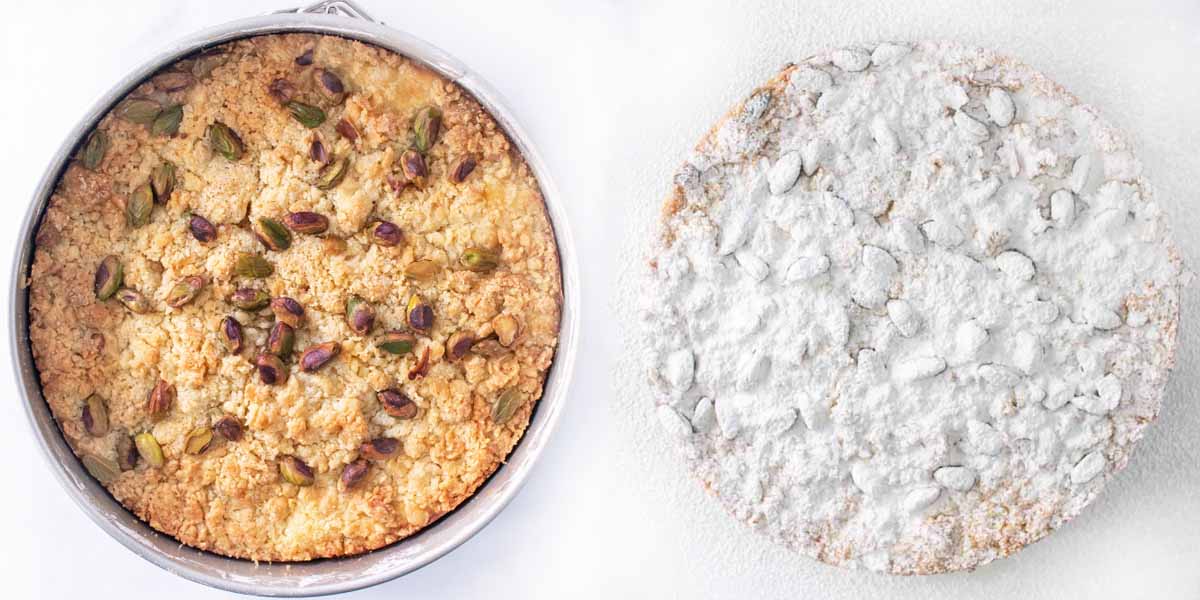 Allow the cake to cool in the springform pan for 10 minutes before removing the pan. When the cake has fully cooled, add a layer of confectioners sugar to the top of the cake.
*The confectioner's sugar will basically dissolve if the cake is too hot)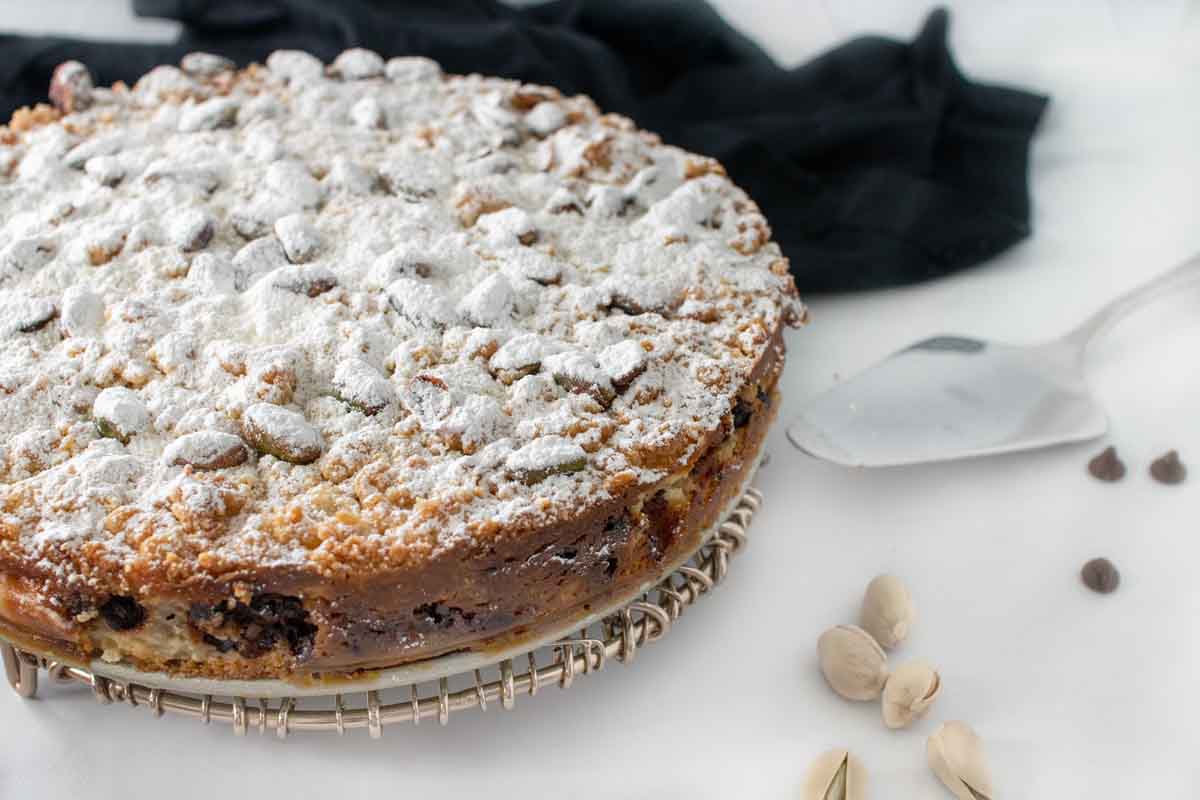 If you're looking for a delicious new treat to serve your family or take to your next potluck dinner with friends, give my cake a try.
Who knows, it may even become one of your signature desserts!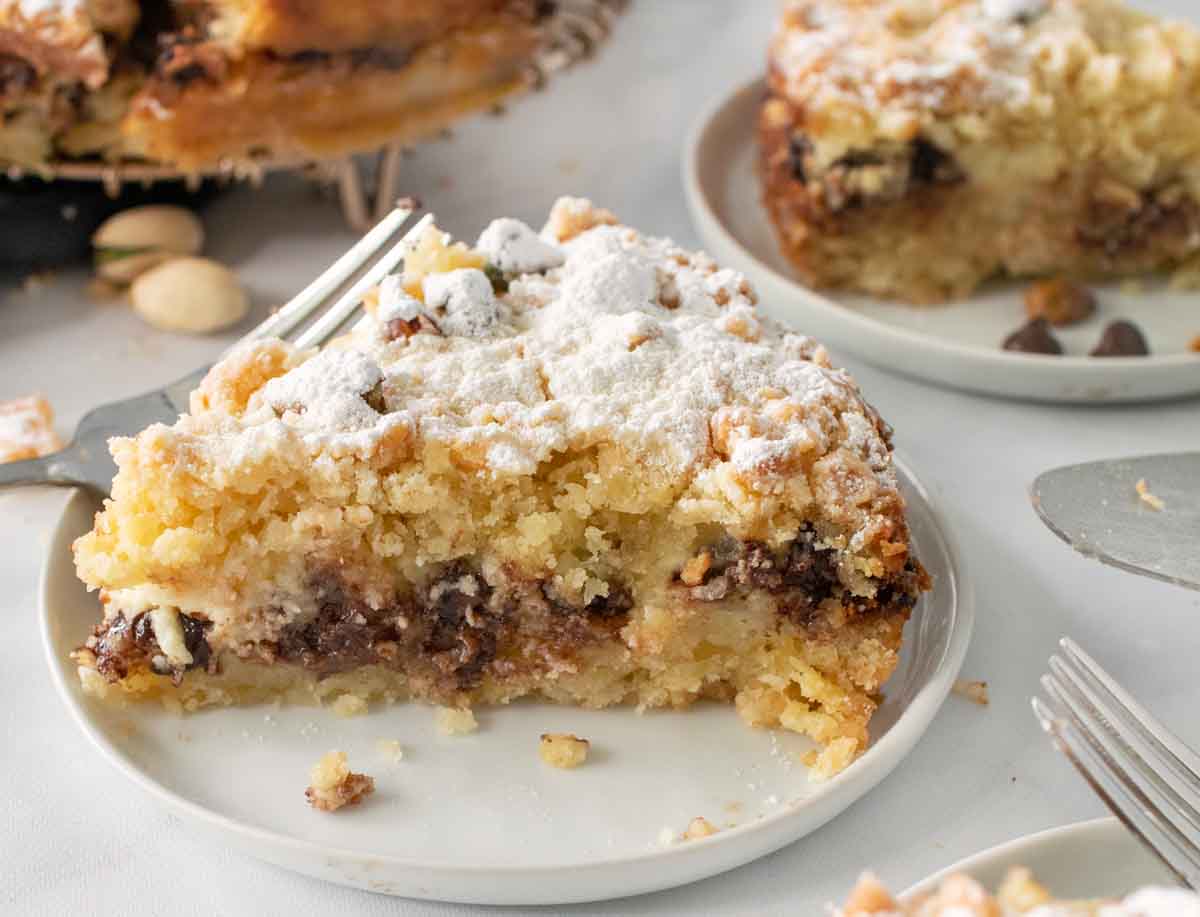 Kitchen tools I use for my cakes
More Italian Desserts You'll Love!