Perfect for the Winter Holidays but delicious any time of the year Mama Jeanette's Famous Italian Cannoli Pound Cake with a white chocolate ganache will soon become a family favorite!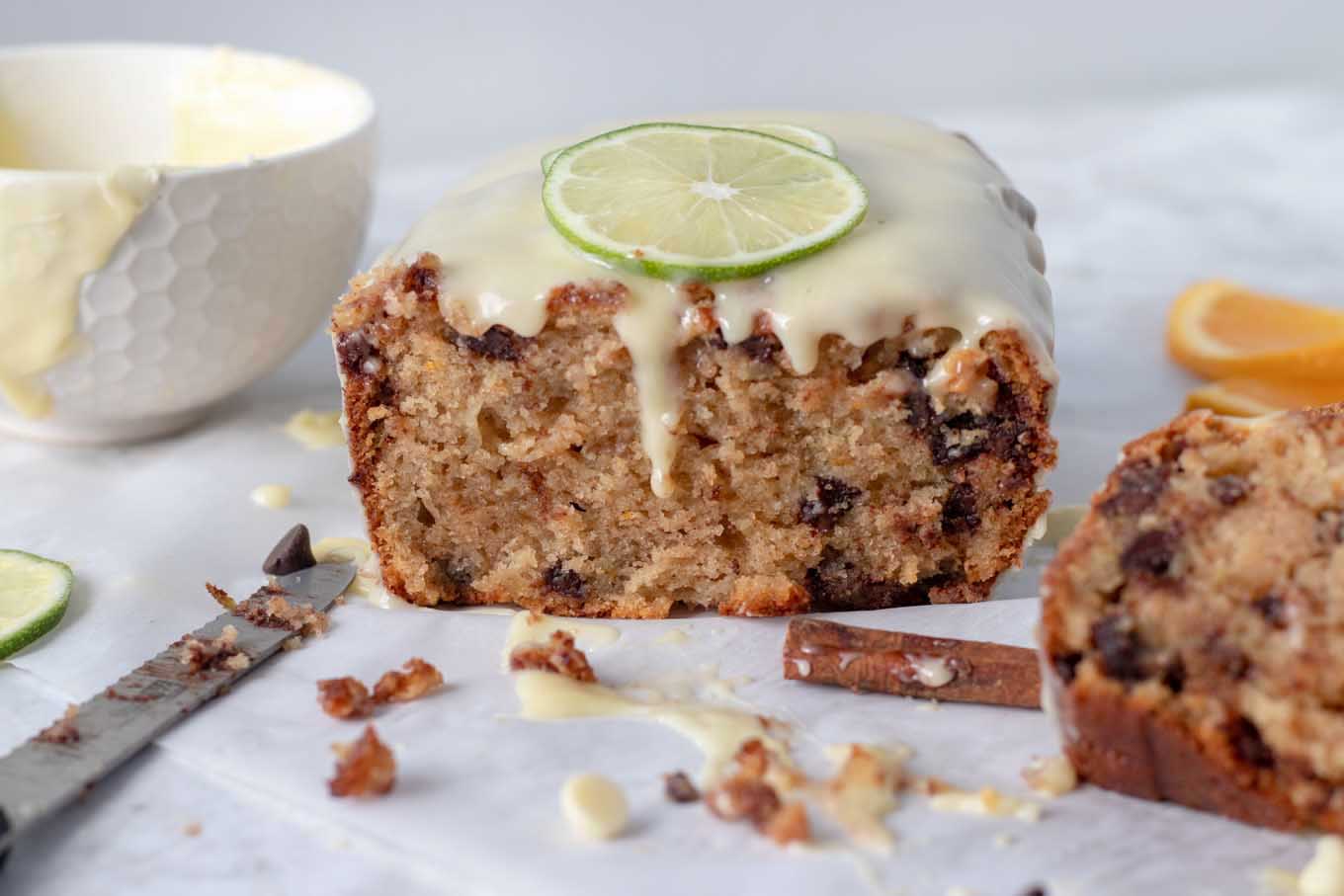 Mama Jeanette's delicious cake has long been a holiday tradition in our home, but it seems to be showing up more and more throughout the year.
It's an old family recipe that I've been trusted with and one I wanted to share with my extended family of friends and followers across the internet.
Ingredients to make Italian Cannoli Pound Cake
Let's start by gathering the ingredients we need to make Mama Jeanette's Italian Cannoli Pound Cake and the White Chocolate Ganache. In Chef Speak this is called the "Mise en Place" which translates to "Everything in its Place".
Not only does setting your ingredients up ahead of time speed the up cooking process, but it also helps ensure you have everything you need to make the dish.
Where Can I find Cinnamon Baking Chips?
Hershey's makes the cinnamon baking chips that I use when I make this pound cake, but you can use any brand that you like. If you can't find them at your local grocery store or Walmart, you can find them on Amazon.
If you can't find the cinnamon chips, you can leave them out of the cake. Although they do give the cannoli pound cake an added layer of flavor it's not a deal breaker if you have to leave them out.
How do I make an Italian Cannoli Pound Cake?
In the bowl of your mixer add the sugar, orange and lime zest. With the mixer on low, mix the zest into the sugar allowing the oils from the zest to blend into the sugar. Mix for about two minutes.
In a small bowl blend together oil, vanilla, and eggs. Add in the ricotta cheese and whisk until well blended, then add sugar to the mixture and mix well.
In another bowl mix together the flour, sea salt, baking powder and cinnamon. Slowly add flour mixture into ricotta mixture. Mix just enough until blended.
Add in chocolate chips, white chocolate chips and cinnamon chips. Only mix together long enough to combine the ingredients.
Pour the cake batter into a prepared loaf pan and bake in a 350 degree preheated oven for 55 to 65 minutes, or until a skewer inserted into the center of the cake comes out clean.
Allow the cake to cool on a wire rack in the baking pan for 15 minutes, then turn the cake out of the pan and onto the rack to finish cooling.
Place the white chocolate in a microwave-safe bowl. In a separate, microwave-safe container, microwave the heavy cream for 20-30 seconds.
Pour the cream over the white chocolate, making sure that most of the white chocolate is covered. Let stand for 5 minutes. Then, stir in a gentle, circular motion until the white chocolate has melted completely and the mixture is smooth
If necessary the mixture can be microwaved for a few seconds more.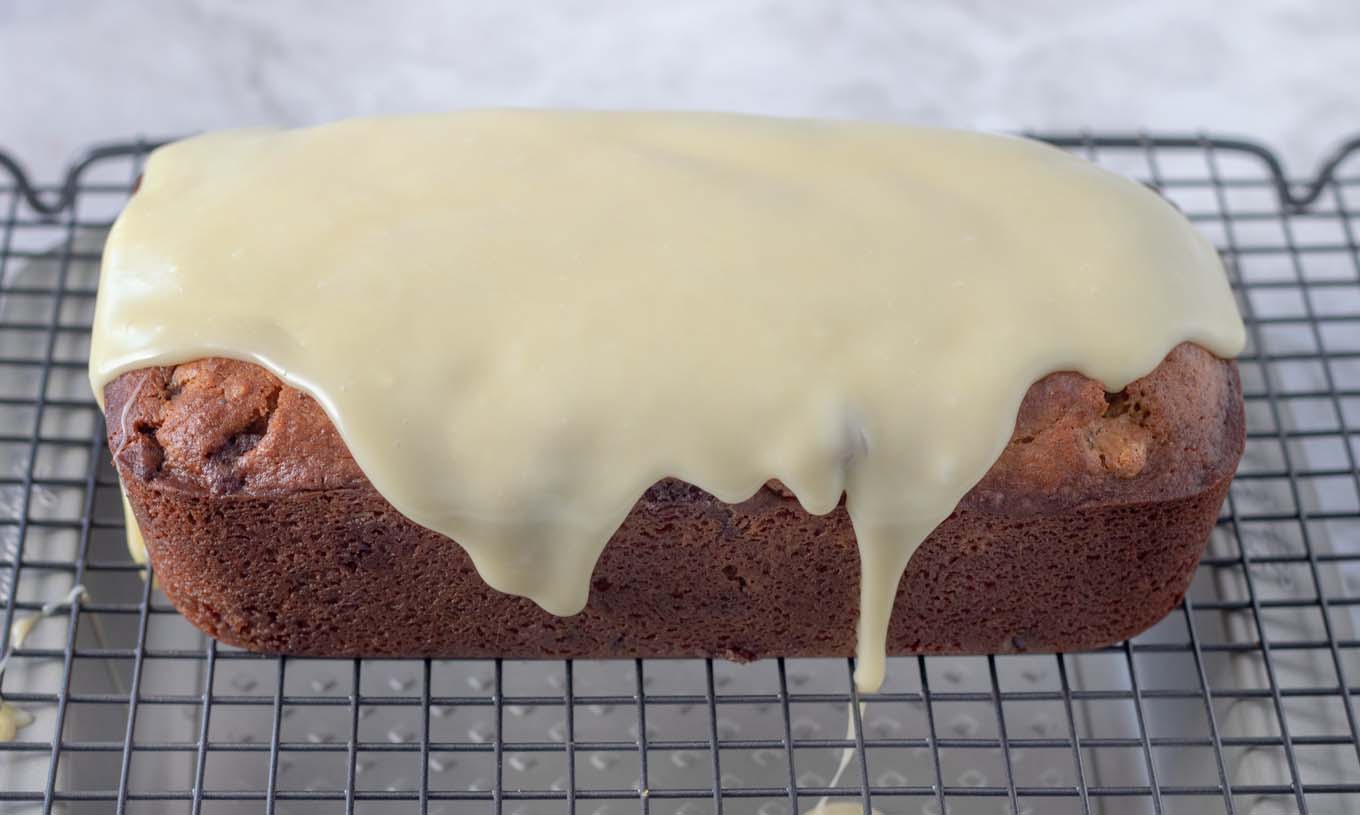 Pour the white chocolate ganache over the cooled pound cake and allow it to set for a few minutes until it starts to firm up.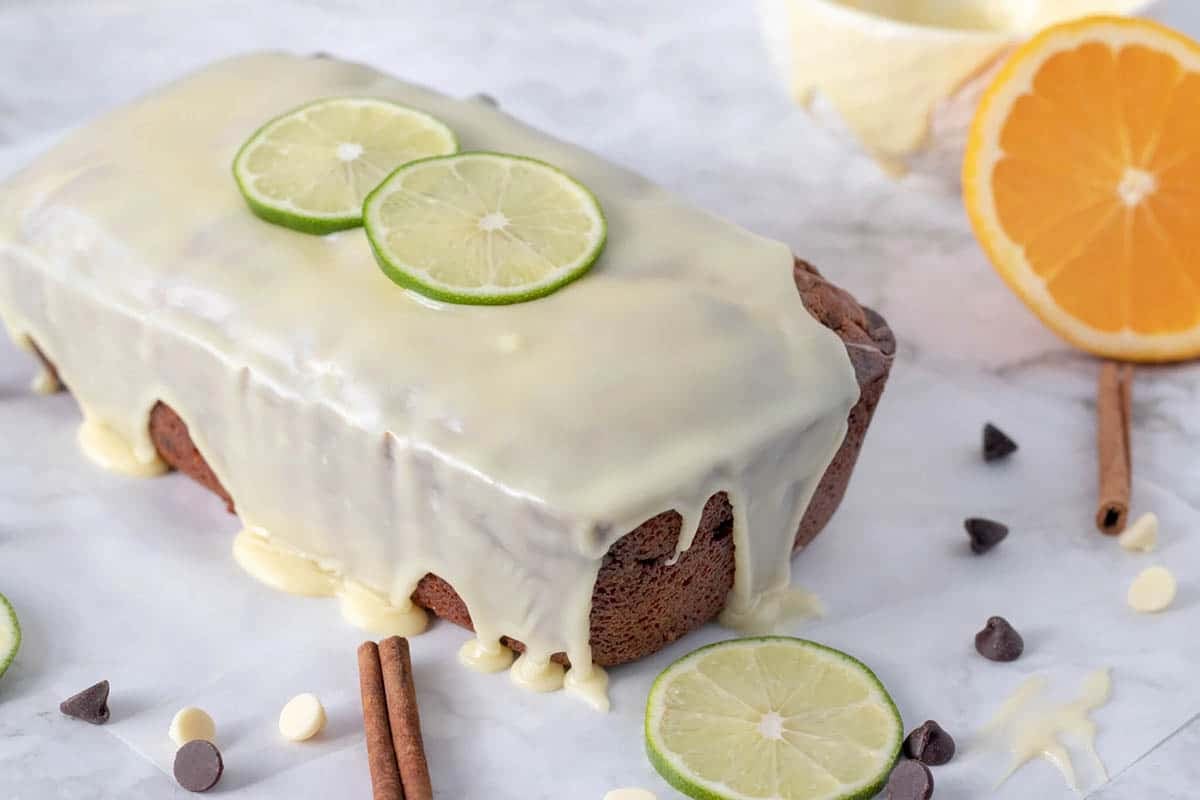 This cake comes together pretty quickly and has such a delicious blend of flavors your house will smell amazing as it bakes in your oven. Just make sure to keep the coffee ready as your neighbors come over to see what you're baking!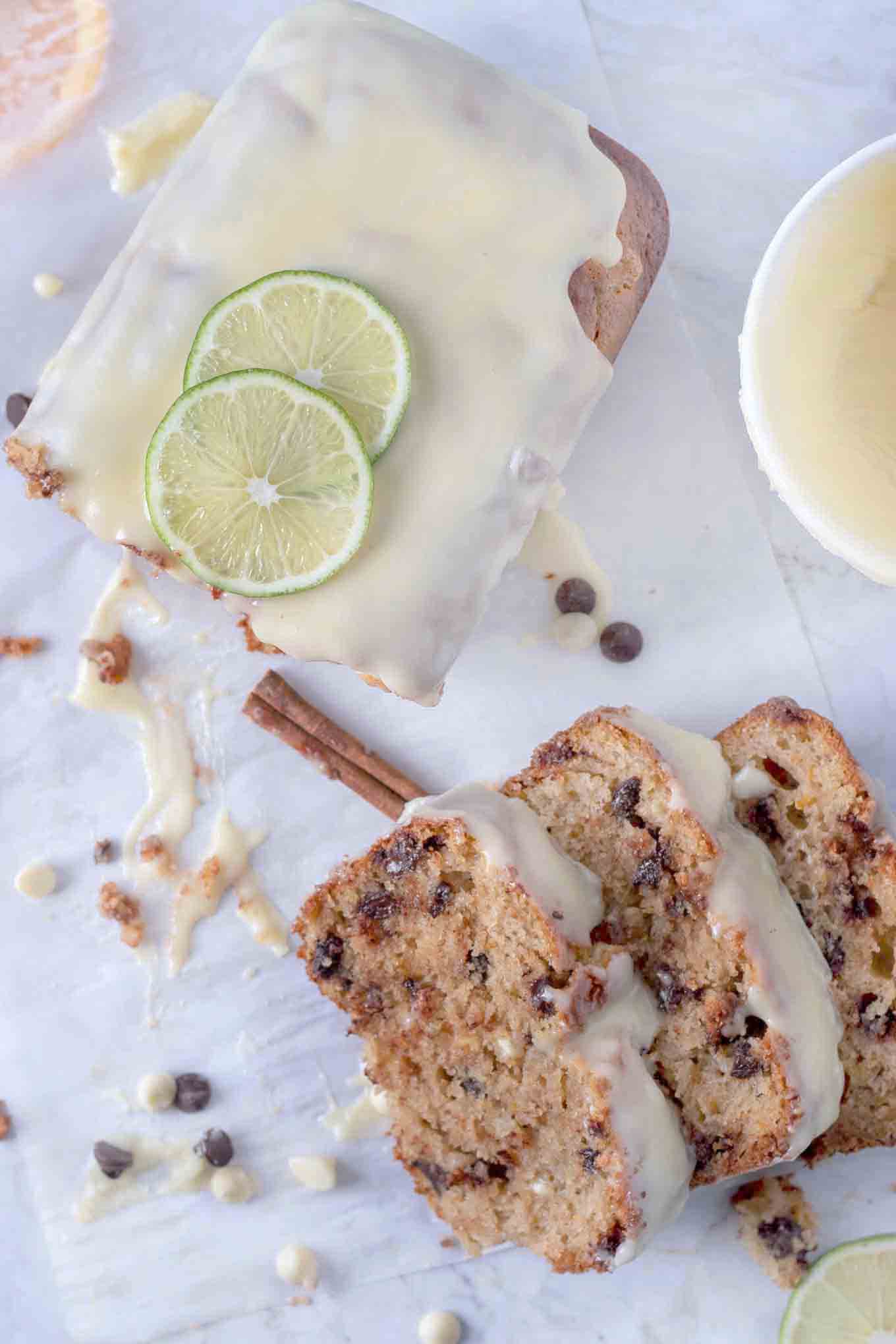 Mama Jeanette's Cannoli Pound Cake was OMG delicious! Everyone that tasted it took home a copy of the recipe to make for their families' holiday party.
This post includes affiliate links. As an Amazon Associate, I earn from qualifying purchases.
I used a Chicago Metallic 9-inch commercial loaf pan to bake my pound cake, and Hershey's Cinnamon Chips, Nestle's Semi-Sweet Chocolate Chips, and White Chocolate Chips to make my Italian Cannoli Pound Cake.
Feel free to use the chocolate chips of your choice in this delicious cake.
More Cakes You'll Love!