Torta Caprese is a moist, dense flourless chocolate cake that is made with five simple ingredients. My torta caprese recipe is easy to make and with its rich, decadent chocolate flavor, it truly is a chocolate lover's dream come true.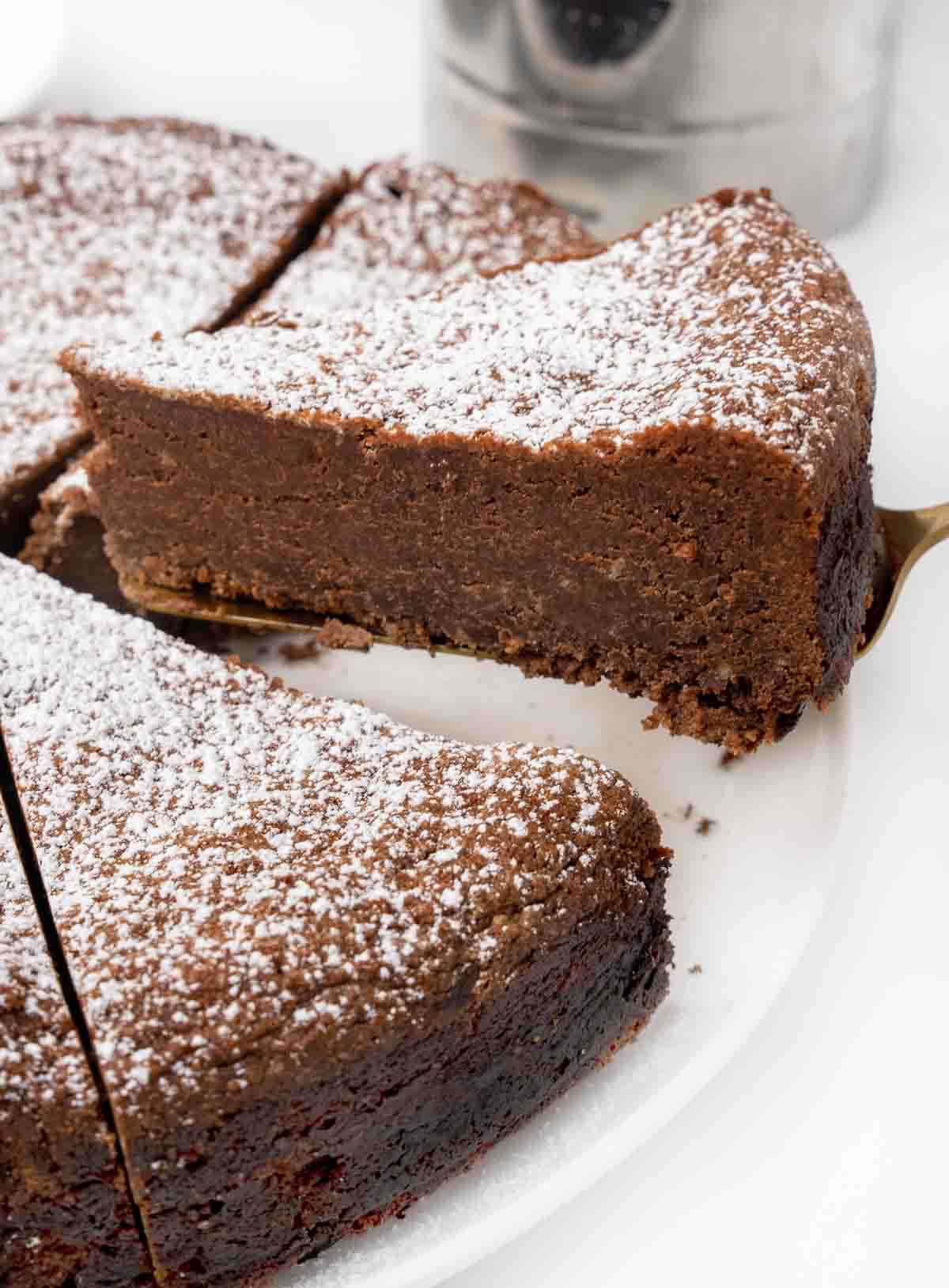 Originating from the Island of Capri, Torta Caprese is naturally gluten-free thanks to the almond flour used to make this traditional Italian dessert.
With a soft center and moist crumb, and crispy outside crust, you'll understand why this Italian chocolate torte is a favorite throughout Italy after just one bite.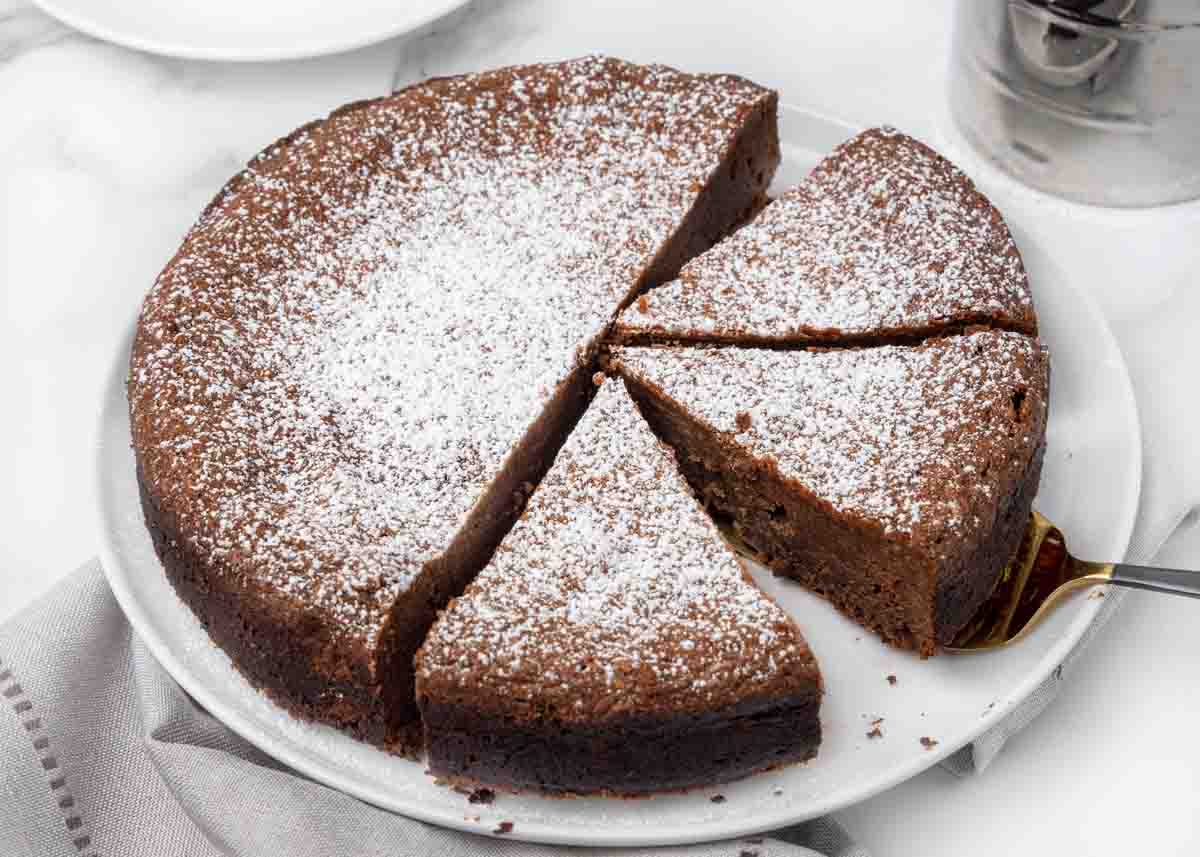 Made with melted dark chocolate, this flourless cake gets a flavor boost from almond flour. But don't worry, you won't notice the almond flavor, just the rich dark chocolate in every bite of this delicious torta caprese.
If you love chocolate and Italian desserts, make sure to check out my Italian Chocolate Torte.
Ingredients to make Torta Caprese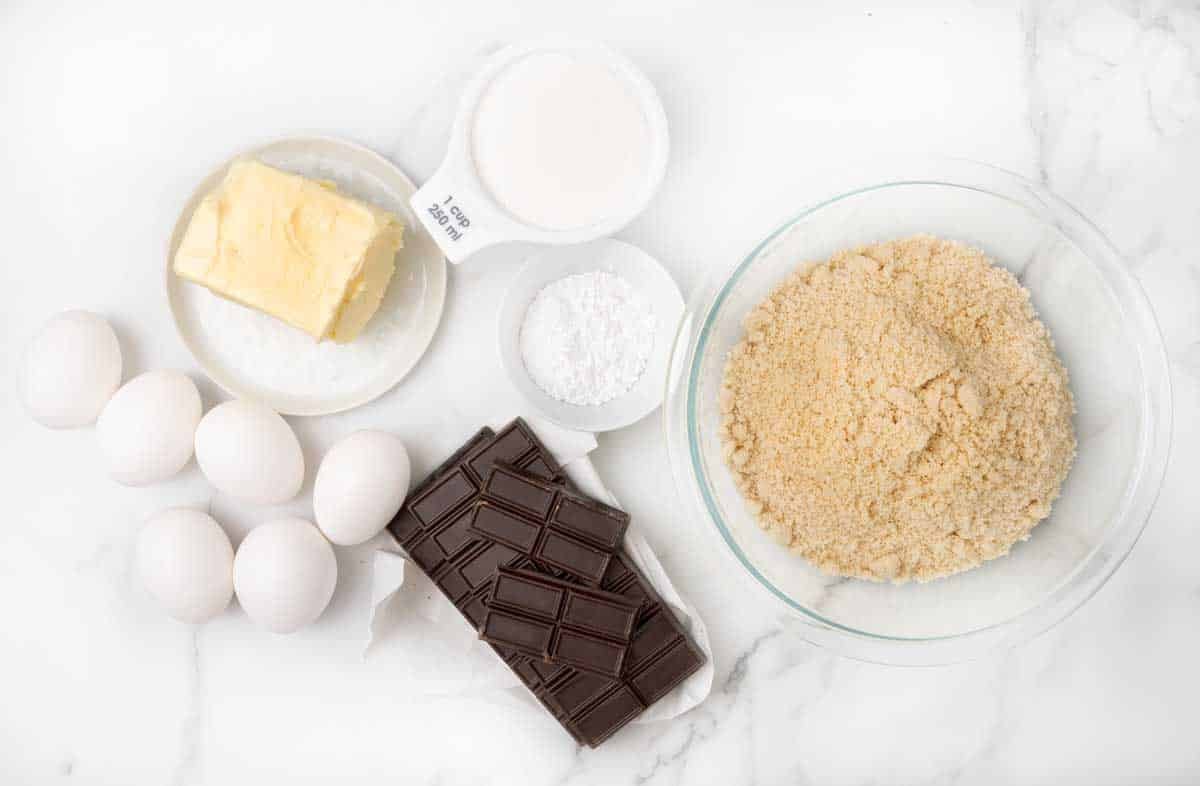 Let's start by gathering the ingredients we need to make my Torta Caprese. In Chef Speak, this is called the "Mise en Place," which translates to "Everything in its Place."
Not only does setting up your ingredients ahead of time speed up the cooking process, it also helps ensure you have everything you need to make the dish.
Made with simple pantry ingredients
large eggs
granulated sugar
bittersweet chocolate
unsalted butter
almond flour
If you can't find almond flour, you can substitute almond meal for the flour. Almond meal and almond flour are both made from ground almonds. However, almond meal is made from raw (unpeeled) almonds, while almond flour is made from blanched (peeled) almonds. Almond flour has a finer texture and lighter color than almond meal. And although it will slightly change the texture of the cake, it won't affect the taste of this dessert.
You can also make your own almond flour by using a food processor to turn the blanched, peeled almonds into almond flour.
Chef's Choice
Chef's Choice
Chef's Choice
Chef's Choice
How to make Torta Caprese
Grease a 10" springform pan with butter and dust with cocoa powder. Set aside until needed.
Preheat the oven to 350° and place an oven rack in the center of the oven.
Place egg whites and ½ cup of the granulated sugar to the bowl of a stand mixer fitted with the whisk attachment (or large bowl with a handheld mixer).
Whip the ingredients on high speed until stiff peaks are formed (5- 6 minutes). Transfer the whipped egg whites to a large bowl and refrigerate until needed.
Place the chocolate in a metal or heatproof glass bowl that fits on top of a small saucepan. Add an inch of water to the saucepan over high heat. When the water begins to boil, reduce the heat to simmer and place the bowl on top of the saucepan to make a double boiler.
Stir the chocolate with a silicone spatula until fully melted. Set the chocolate aside to cool slightly while you prepare the other ingredients.
Add the room temperature butter and the remaining ½ cup of sugar to the (clean) bowl of your stand mixer fitted with the whisk attachment.
Whisk the butter and sugar on high speed until light and fluffy.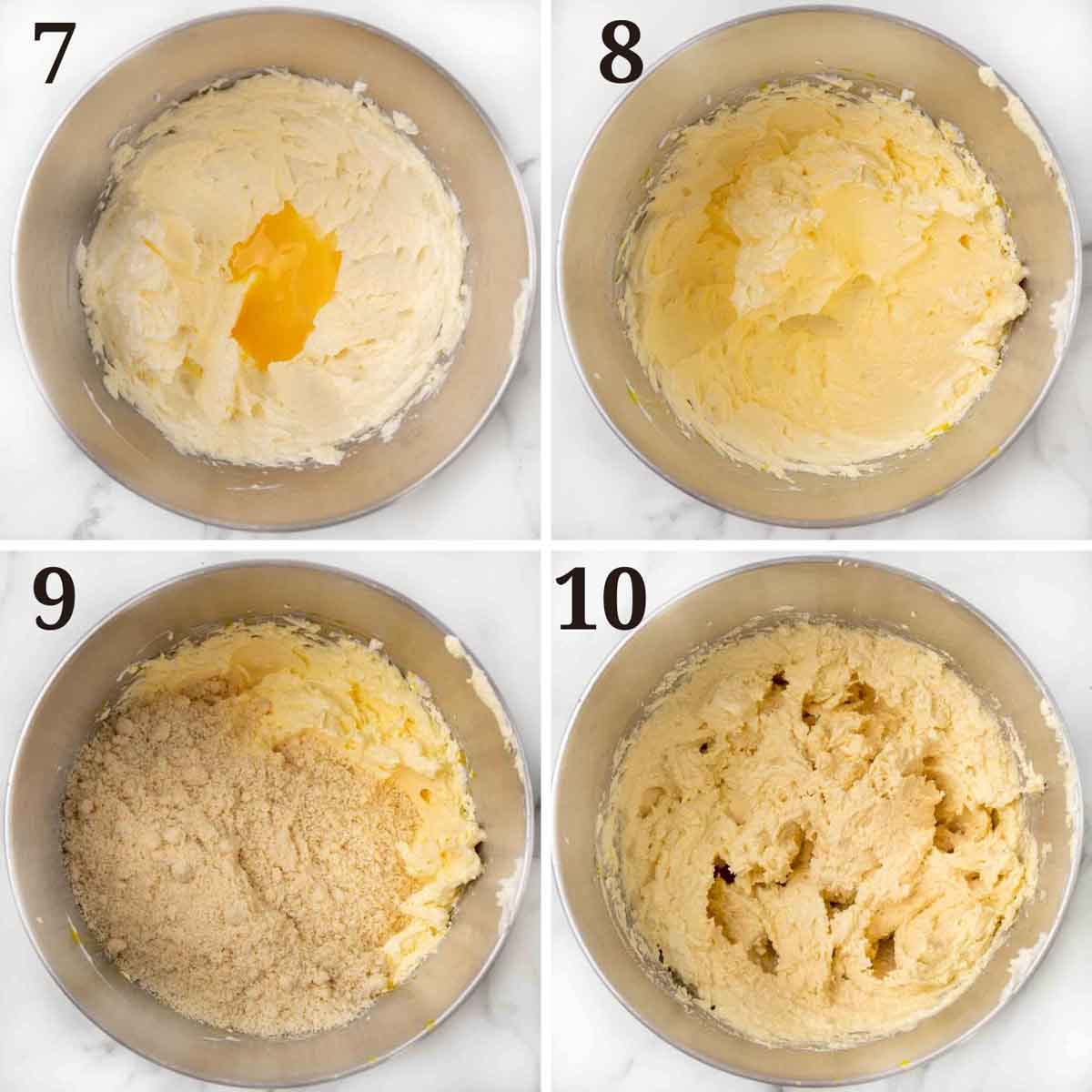 Add the egg yolks one at a time to the mixer.
Make sure each egg is mixed in before adding another. Repeat until all the eggs have been incorporated into the mixture. Use a rubber spatula to scrape the sides and bottom of the bowl between the addition of each egg.
Remove the bowl from the stand mixer and add the almond flour to the mixture.
Fold the almond flour in by hand until just combined.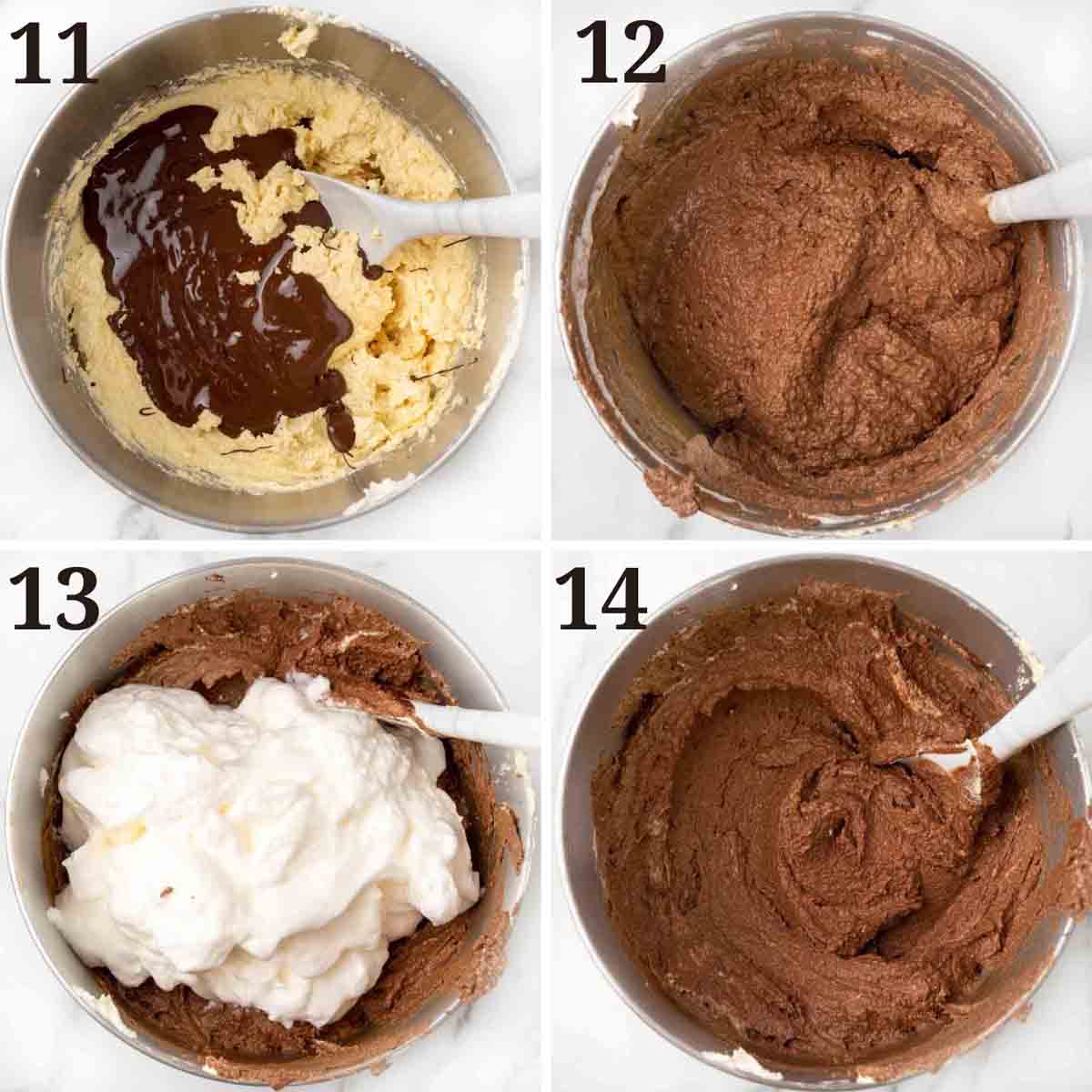 Add the melted chocolate to the mixture.
Fold the chocolate into the mixture by hand until combined.
Add the whipped whites to the batter.
Gently fold the cold whipped egg whites into the batter. Mix just enough to combine fully. Do not use an electric mixer to mix the whipped egg whites into the batter, they will deflate.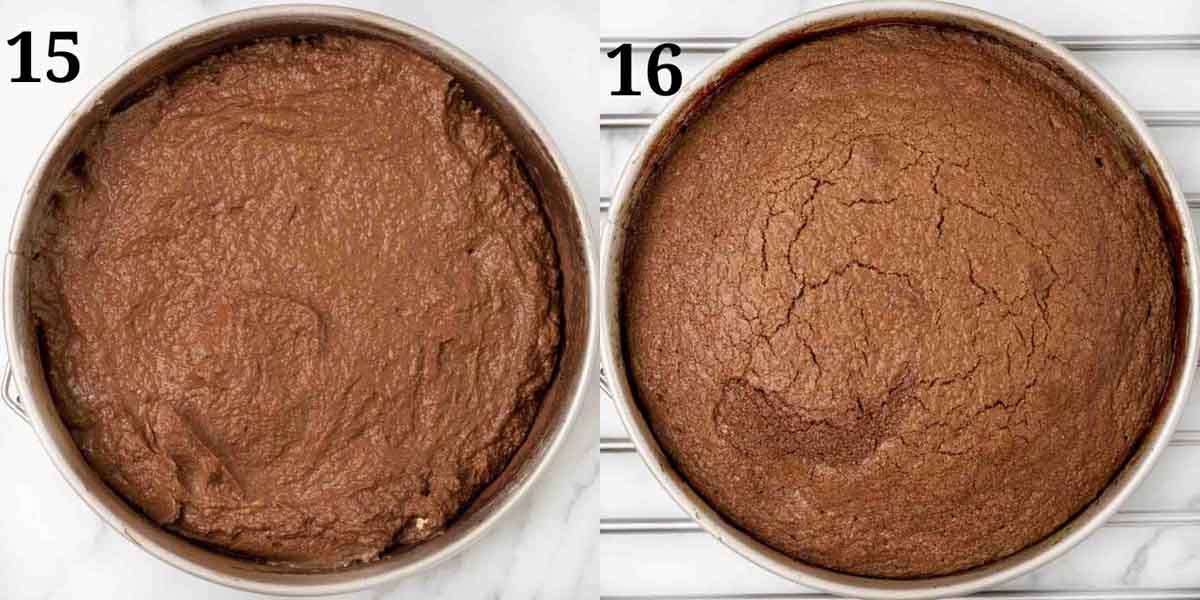 Pour the cake batter into the prepared pan and place it on the center rack of the preheated oven and bake for 40-45 minutes, or until a toothpick inserted in the center comes out clean.
Remove the torta caprese from the oven and place it on a wire rack to let the cake cool for 10 minutes.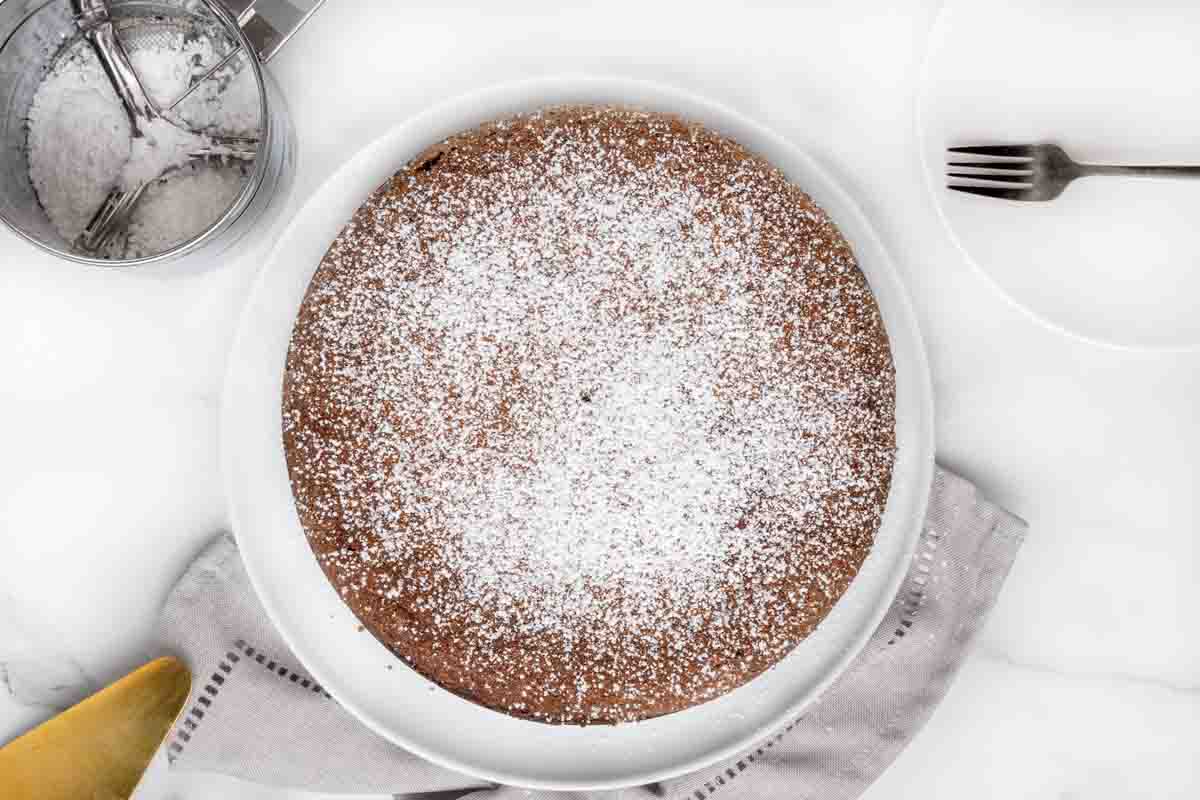 Dust the cooled Torta Caprese with confectioners' sugar. You can also add a light dusting of cocoa powder for even more chocolate flavor.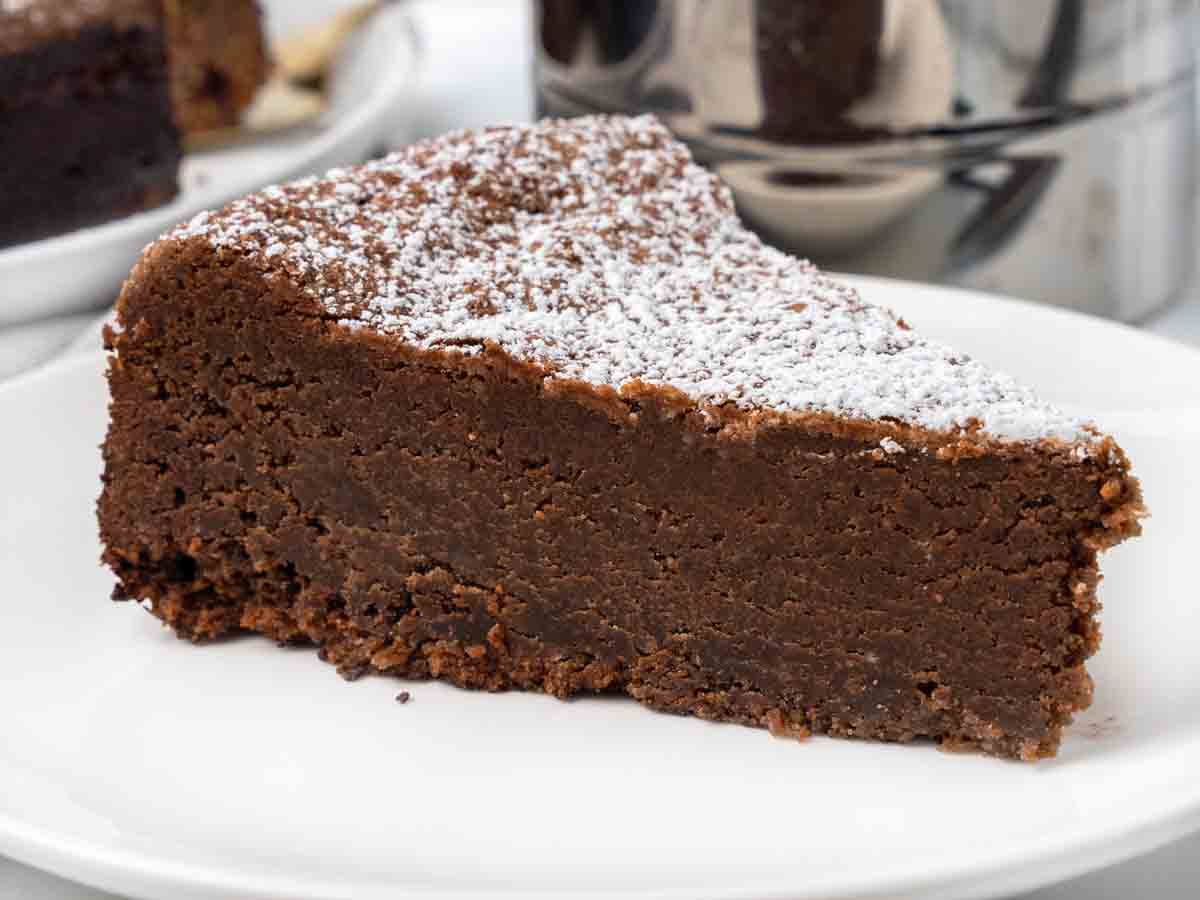 Serve the Torta Caprese slightly warm or at room temperature. For an extra treat, serve it with vanilla ice cream or homemade whipped cream and berries.
Store any leftover cake in an airtight container in the refrigerator for up to 5 days. Let it come to room temperature before serving. It can be kept frozen, well covered for up to 3 months.
Recipe FAQ's
What is Torta Caprese?
Torta caprese is a flourless Italian cake that is made with chocolate and either almond flour or hazelnut flour. the name for this cake comes from the island of Capri, where it originated. The cake is well known in all of Italy and is especially popular in nearby Naples.
What type of chocolate should I use for Torta Caprese?
Dark chocolate, with a cocoa content of 60% to 70%, is commonly used to make this dessert. You can also use a combination of dark and semi-sweet chocolate for a balanced flavor.
Is Torta Caprese Gluten-Free?
Yes, it's gluten-free. Nut flour is used instead of wheat flour, making it safe for anyone that is gluten intolerant. Although it is not safe for anyone with tree nut allergies.
More Recipes You'll Love!