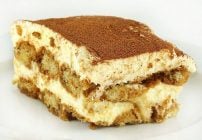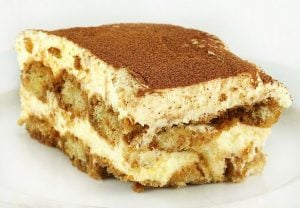 Your friends and family will love my tiramisu recipe. It's easy to make and I guarantee it will be the Best Tiramisu you've ever had!
Up until this week, I always thought the best Tiramisu I ever had was in Rome, at this sweet little restaurant right near the Spanish Steps. But after tasting my own version of this classic dessert,  I've changed my mind.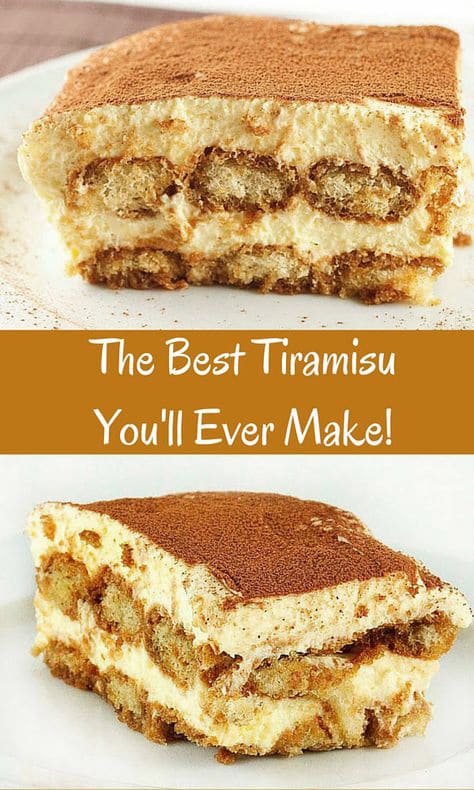 My girls at school wanted to learn to make Tiramisu.  I have made it at home for years and it was always very creamy and delicious, but I was never thrilled with how it held up.
So I started trolling for recipes to see what I might be doing wrong.  And let me tell you there are as many different Tiramisu recipes as there are Italian grandmothers, each with their own little twist.   Some which weren't tiramisu at all.
What I did find was a recipe that took me back to a time when life was simpler.  When food had become something almost magical to me, something that resonated deep down inside of me.  Something that I knew I could do and be good at.
And with all that I had gone through, I was amazed I could still do anything, life had been rough.
This small success had been a gift from God and Mama Jeanette taught me how to use it.
Of course, things would change, time would pass, and all that Mama Jeanette had told me would happen, happened.
Life had been a series of ups and downs, but through it all, I could cook, and no matter how bad things got when I was in the kitchen and creating meals, life was good and I was happy.
And that got me through it all.   But again I digress, somethings are better left unsaid, but sometimes I feel compelled to tell my story, I just hope you can bear with me through those times.
One of life's simpler pleasures had always been dessert, in whatever form it took, and my first introduction to Tiramisu would be in the form of a pudding, without the ladyfingers.  That silky delicate cream overflowing with flavor would offer that "Taste of Heaven" as Mama called it, and have you begging for another serving………..sigh
It wasn't until many years later that I learned to make this dessert with ladyfingers.  I had been the Chef at an Italian restaurant that had been sold, and as it is in some cases, I went along with the pots and pans.
The new owners changed the menu from Italian to Italian / French and I would be responsible for the desserts (I was forced to learn to bake).   The new owner had only asked me if I could prepare 3 menu items,  Cream of Crab Soup, Rack of Lamb and Tiramisu.  My rack of lamb was said to be better than Le Bec Fin, and my crab soup was legendary……..but as far as I knew (or could remember) I had never made Tiramisu.
What I came up with was quite a different product then you will see today, I think saying it had a velvety texture would have been a good way to describe it, but it was too loose for anything but a dessert glass. Luckily it was delicious and well received.  I have played with that recipe over the years, but it never really set the way I wanted it to………and then I remembered, it all came back to me.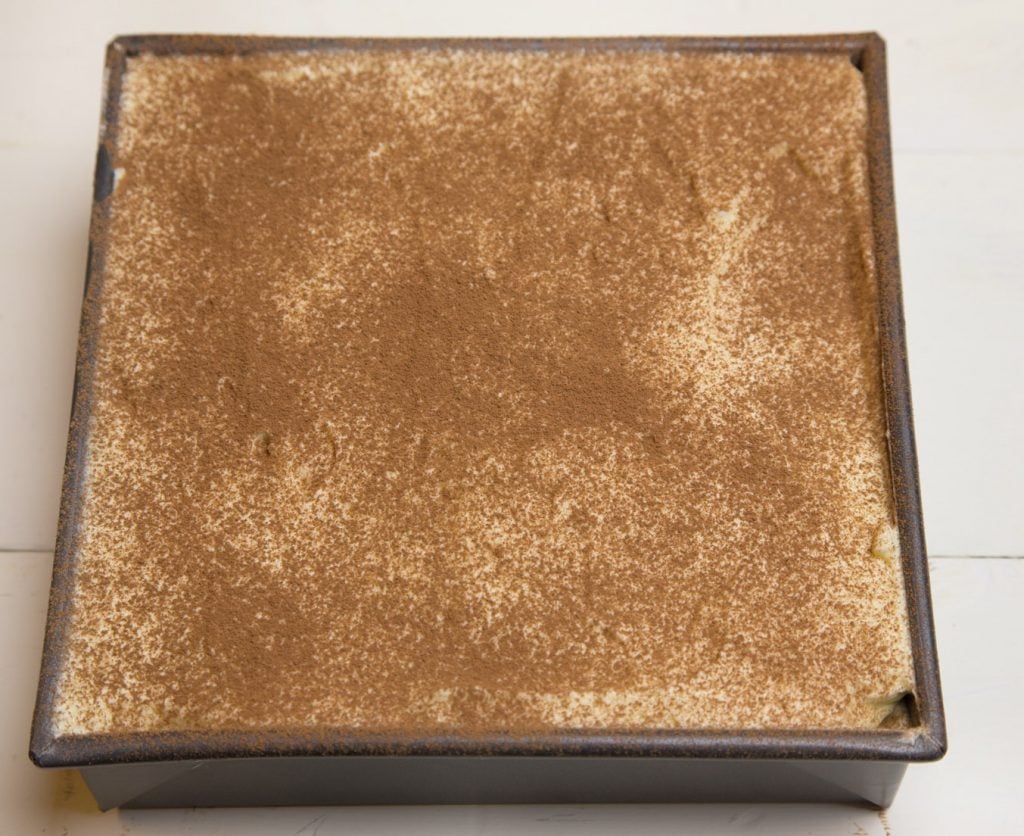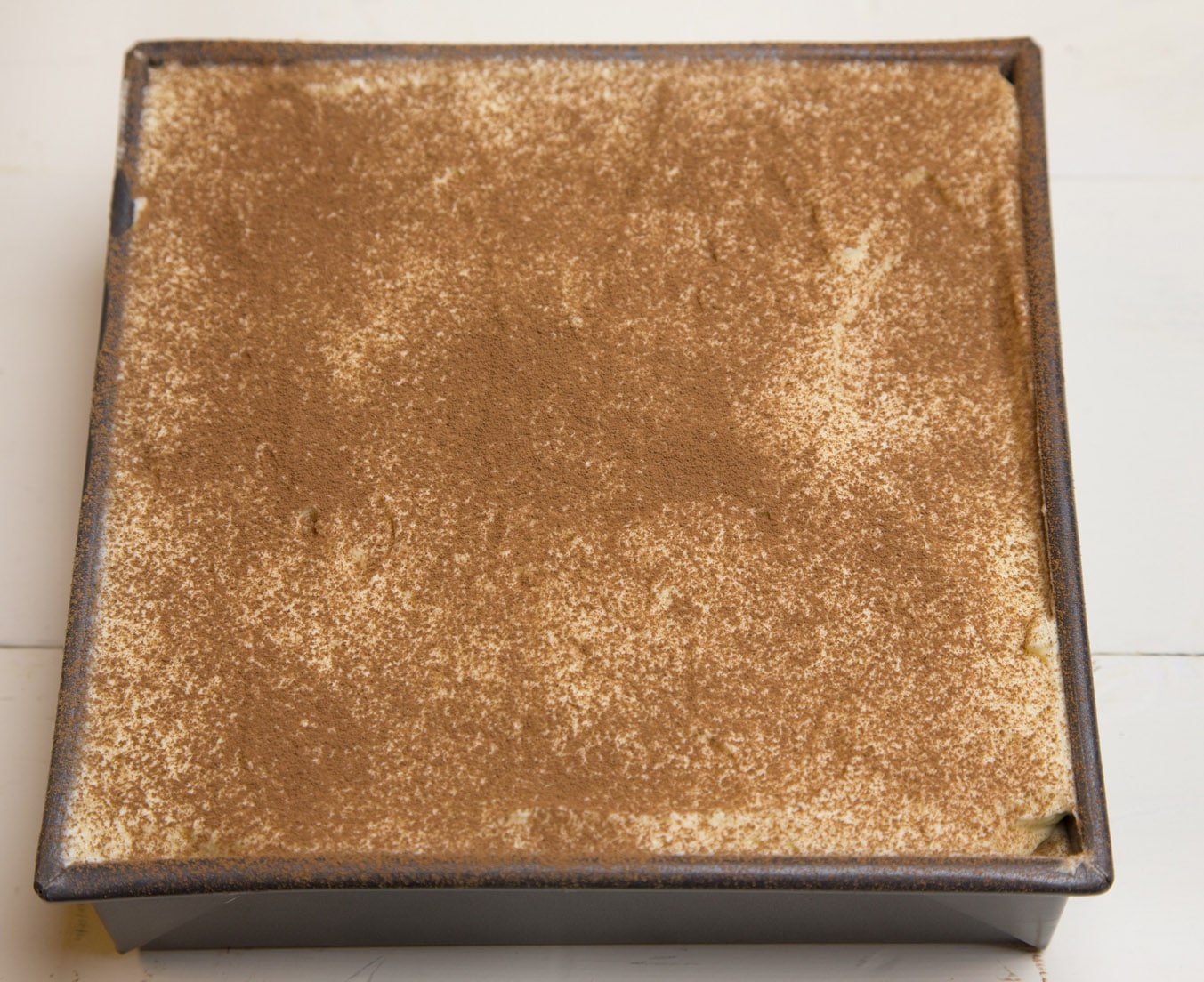 What I am going to share with you today is a blend of Mama's "Taste of Heaven" and my Tiramisu.
It came out better than I could have expected, and is now my standard for Tiramisu…..well, at least until I get back to Rome!  I hope you enjoy it.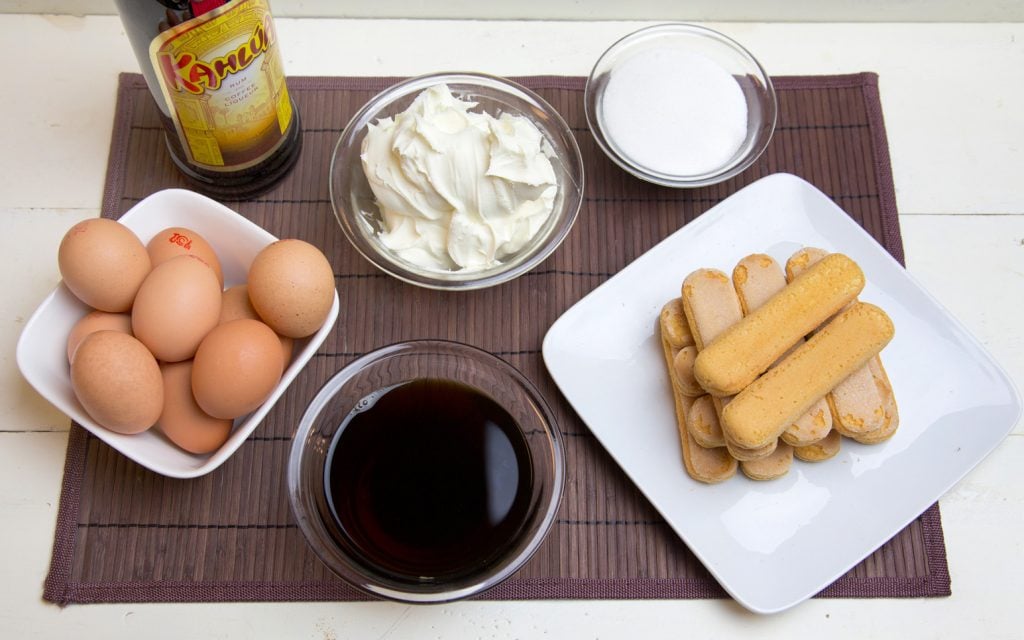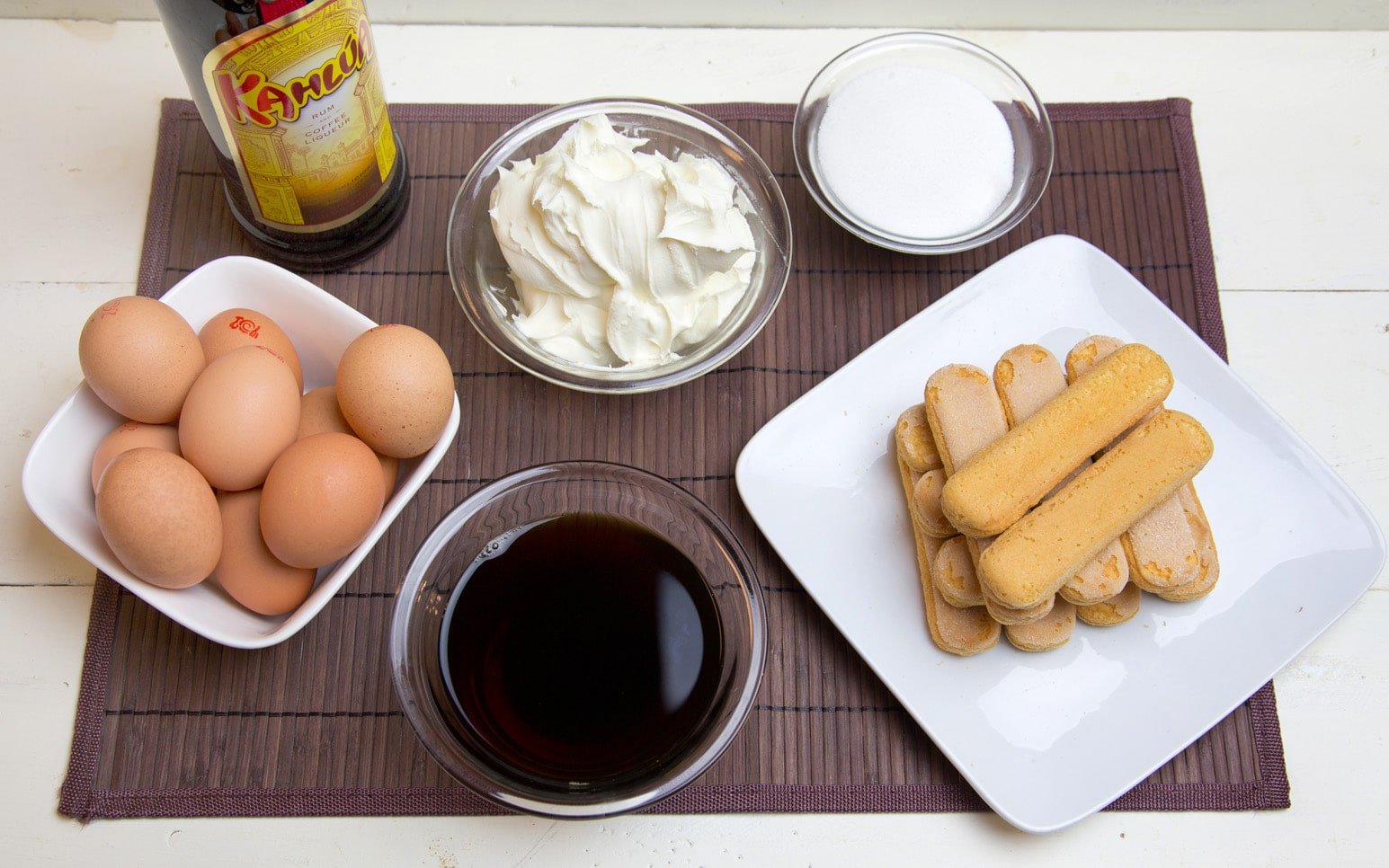 If you've tried my tiramisu recipe or any other recipe on askchefdennis.com please don't forget to rate the recipe and let me know where you found it in the comments below, I love hearing from you! You can also FOLLOW ME  on Instagram @chefdenniseats and @chefdennistravels,  Twitter and Facebook.
The Best Tiramisu You Will Ever Make
Your friends and family will love my tiramisu recipe. It's easy to make and I guarantee it will be the Best Tiramisu you've ever had!
Nutrition Facts
The Best Tiramisu You Will Ever Make
Amount Per Serving
Calories 490
Calories from Fat 306
% Daily Value*
Total Fat 34g 52%
Cholesterol 217mg 72%
Sodium 64mg 3%
Potassium 118mg 3%
Total Carbohydrates 37g 12%
Protein 5g 10%
* Percent Daily Values are based on a 2000 calorie diet.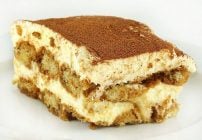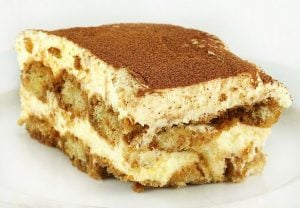 Ingredients
6

large

egg yolks

1

cup

sugar

(201 gm)

1 1/4

cup

mascarpone cheese - room temperature

(284 gm)

1 3/4

cup

heavy whipping cream

(420 ml)

2 -7

oz

packages Italian Lady fingers

(Savoiardi)

1

cup

cold espresso or strong coffee

(240 ml)

1/2

cup

coffee flavored Liqueur

optional (120 ml)

1

ounce

cocoa for dusting

(30 gm)
Instructions
Combine egg yolks and sugar in the top of a double boiler, over boiling water. Reduce heat to low, and cook for about 10 minutes, stirring constantly. This is your sabayon, remove from the heat and whip yolks until thick and lemon-colored. Allow to cool briefly before mixing in mascarpone.

Add Mascarpone to whipped yolks, beat until combined.

In a separate bowl, whip cream to stiff peaks.

Gently fold the whipped cream in the mascarpone sabayon mixture and set aside. The mascarpone does not have to be at room temperature, but it will help it mix in easier if it is. Take it out of the refrigerator as you gather ingredients to make the recipe.

Mix the cold espresso with the coffee liquor and dip the lady fingers into the mixture just long enough to get them wet, do not soak them!

Arrange the lady fingers in the bottom of a 9 inch square baking dish (or container similarly sized)

Spoon half the mascarpone cream filling over the lady fingers.

Repeat process with another layer of lady fingers

add another layer of tiramisu cream

Refrigerate 4 hours or overnight.

Dust with cocoa before serving
Recipe Notes
***If you can't find Mascarpone in your stores.  You can make this substitute.  It won't be exactly the same but it will come close.
8 ounces full fat cream cheese, 1/4 cup whipping cream and 2 tablespoons softened unsalted butter, whip until it's just blended.
This will give the equivalent of around 1 1/4 cups mascarpone.