Make my quick and easy and easy scones for breakfast tomorrow morning!
Have you ever wanted to make scones at home?
Every now and then I get a really good idea for breakfast, and this creation ranks right up there with the best of them! I had been thinking about making a scone type shortcake dessert, using strawberries, so when  I woke up fairly refreshed from being off a few days, I thought it would the perfect morning to make some scones.
You can make Scones in a Food Processor
This has to be the easiest scone recipe I've ever seen, you do it all in the food processor and the scones are incredible! If you've never tried making scones, this is the recipe for you, in less than ten minutes they're done and in the oven, what could be easier? This is also a very adaptable recipe, although this recipe is for a plain scone, you can easily add fruit, nuts, and chocolate or any combination that you choose to make your favorite breakfast scone!
I had still planned on using strawberries and whipped cream, but when I got the strawberries out, they weren't looking too good. I had pushed them into the back of the fridge and forgotten about them, and they certainly looked a little worse for wear….sigh     But not to worry, I had some really good looking blueberries to take their place!
What goes well with homemade scones?
I didn't think fresh blueberries were going to have the same visual impact that the strawberries would have had, so I thought I'd make a quick blueberry compote out of my fresh berries, and that my friends was a great idea!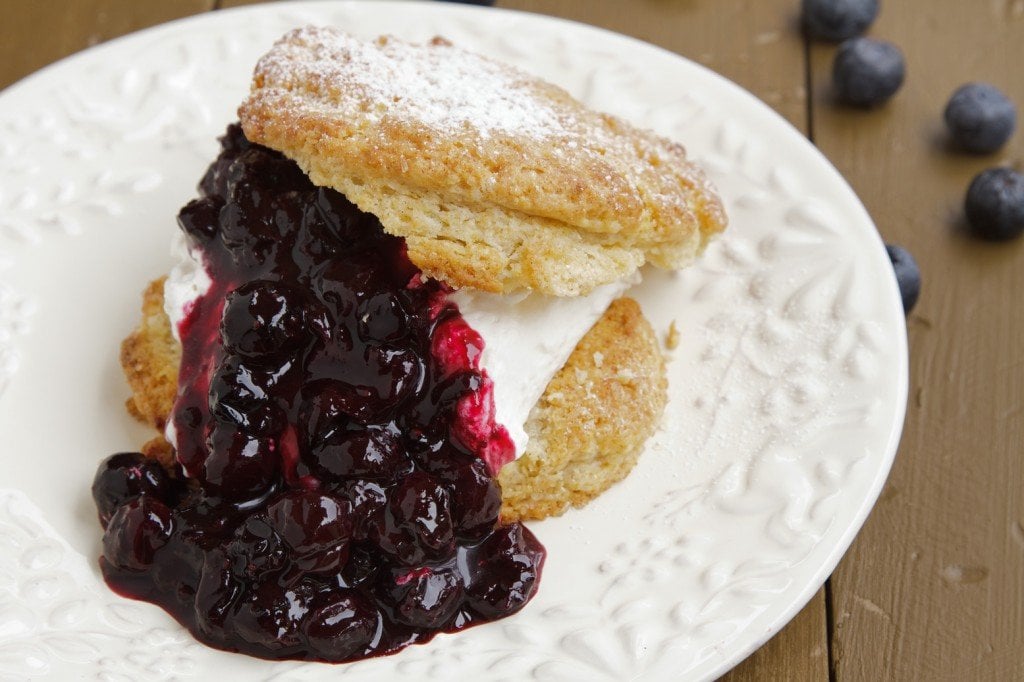 I did let the Compote cool down a little before using it so it wouldn't melt my whipped cream, but I think serving it a little warmer would have kicked it up another notch.
If blueberries don't do it for you, how about fresh peaches or nectarines?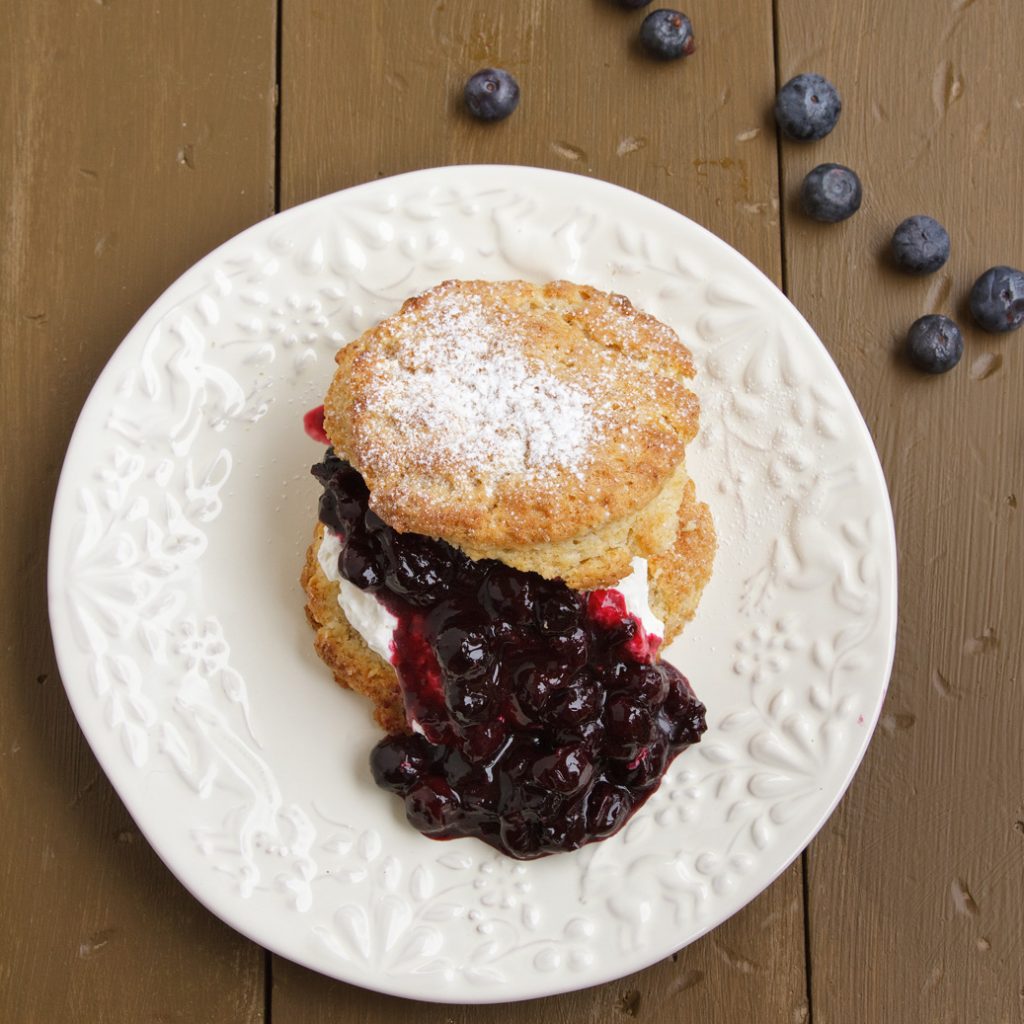 If you've tried my quick and easy scones recipe or any other recipe on askchefdennis.com please don't forget to rate the recipe and let me know where you found it in the comments below, I love hearing from you! You can also FOLLOW ME  on Instagram @chefdenniseats and @chefdennistravels,  Twitter and Facebook.