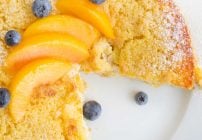 Breakfast is the most important meal of the day.  Sometimes it's hard to get everyone to eat as they start their busy day, and that's where my Peaches and Cream Breakfast Cake can help out.
I was asked by Friendship Dairies to come up with a recipe to show you how you can Fuel your Fancy and get your day off to a delicious start using Friendship Cottage Cheese.  Although this is a sponsored post, all opinions, text and deliciousness are 100% mine.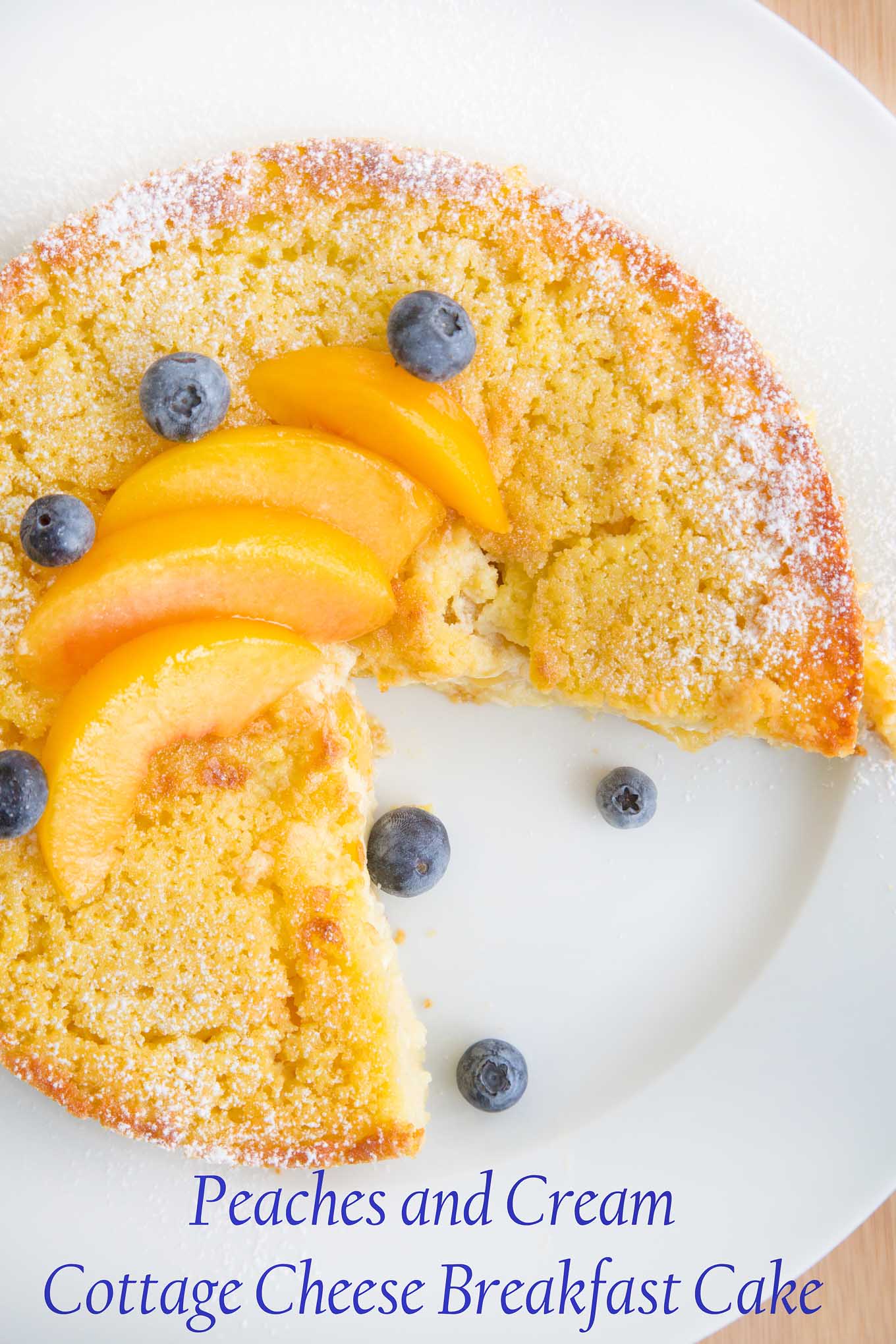 Making breakfast easy for your family is key to making sure that they start the day off.  Friendship Dairies cottage cheese fuels your day, but it also helps fuel whatever it is you're into – those things you do that make you uniquely you. Whether you fancy high-intensity cardio, yoga, crafts, playing with the kids, hiking, singing, gardening, or even skydiving, protein-packed Friendship Dairies cottage cheese gives you the energy to do all the things you love.
Let's start by getting our ingredients together (aka mise en place).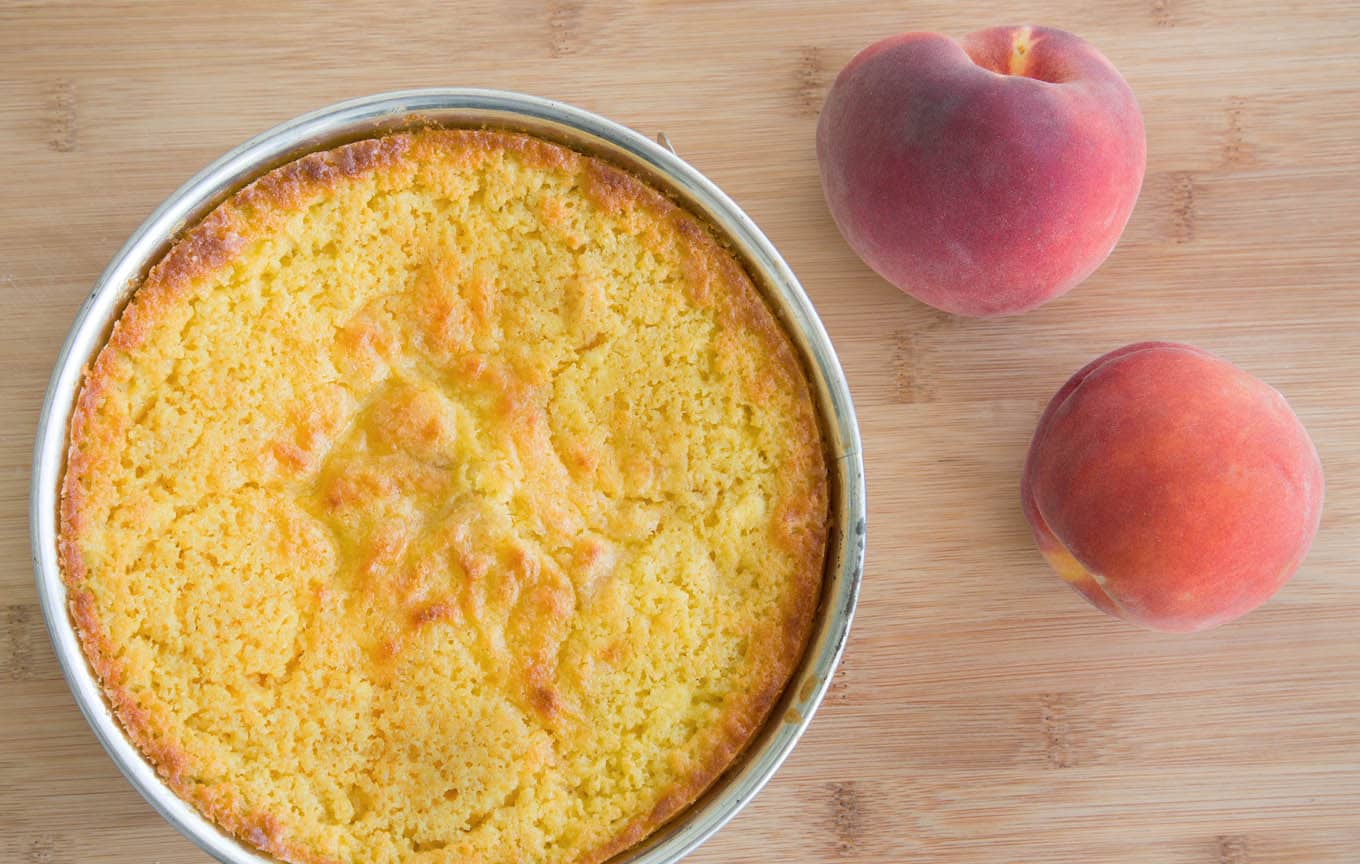 In no time at all your peaches and cream breakfast cake will be out of the oven and ready to serve.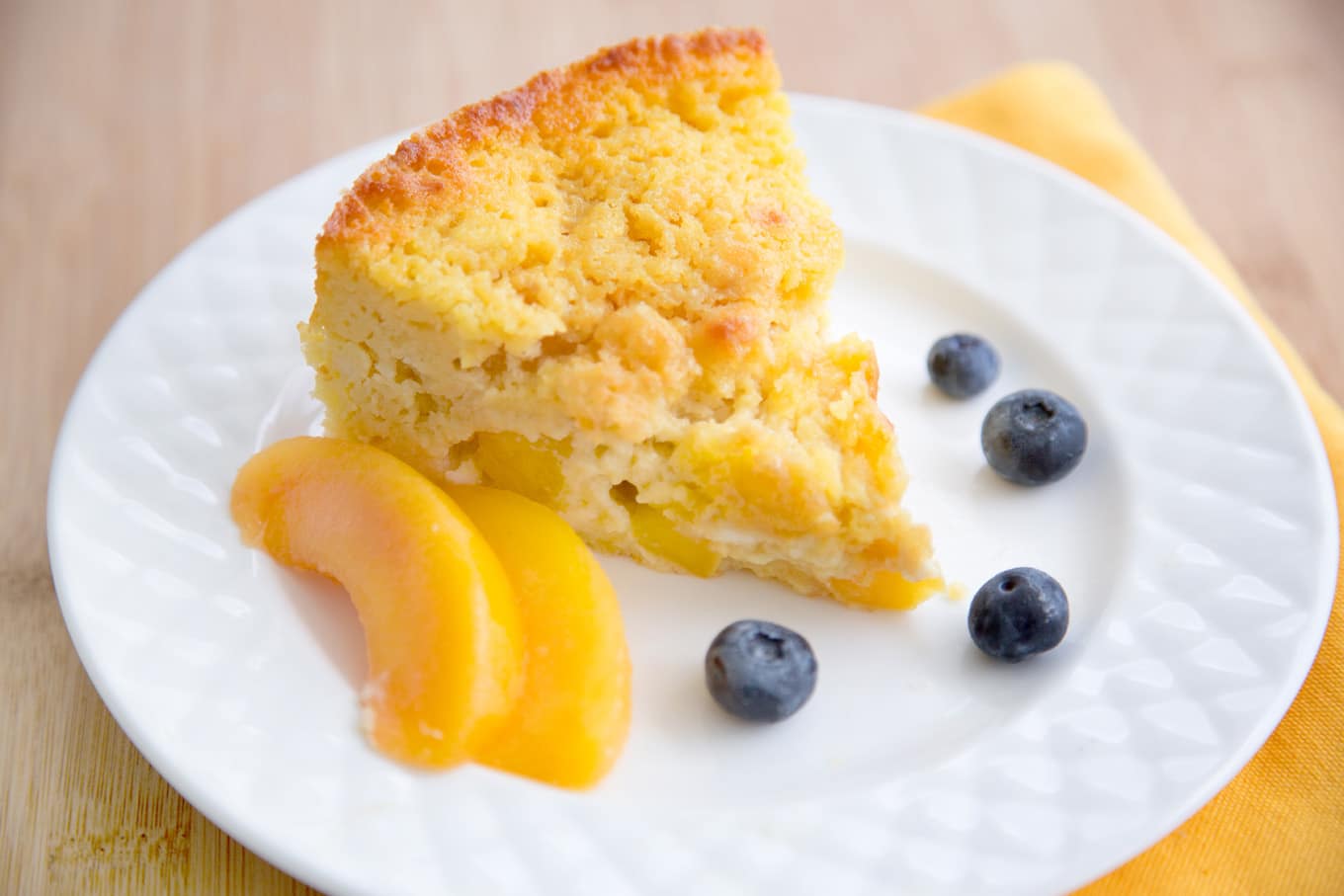 You can also make it the night before so it's ready for the early risers in your household.
Of course you can Fuel Your Fancy by adding cottage cheese into a smoothie, omelet or just eat it plain with fresh fruit.  But any way you serve it, Friendship Dairies cottage cheese will help get you through your busy day by giving your body the fuel it needs to get through the days activities.
Friendship Dairies cottage cheese is high in protein and how many grams per serving are in the product you use
Versatility – good for dips, spreads, smoothies, mix-ins and a protein-rich addition to recipes
And friendshipdairies.com has a ton of modern cottage cheese recipes and videos for inspiration
Friendship Dairies cottage cheese wants you to #FuelYourFancy with $5,000. Share an image of what you fuel up for – that thing you love to do that makes you, you – and you could win $5,000.
Enter to win starting August 15th through September 11th by following the guidelines below.
Take a picture of that thing you love to do that makes you, you

Mention what it is that YOU fancy most in life – the thing you love to do – and segue into your

Friendship Dairies

 cottage cheese recipe (how you stay fueled up to do what you love)
During the day I can start to feel a little run down.  And that's another time I turn to Friendship Dairies cottage cheese is The Original Superfood.  Mixing in my favorite toppings (or whatever I have on hand) is a great way to Fuel My Fancy!  I love to cook and share my recipes on my blog and live streaming my cooking shows.
But the one thing you don't want to be while you're creating recipes is hungry.  And my healthy and delicious snack not only keeps me going but keeps me satisfied while I'm cooking up deliciousness and sharing it with my friends!
Peaches and Cream Breakfast Cake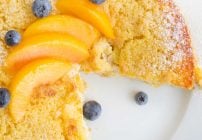 Ingredients
3

large eggs

1/2

cup

+ 1 tablespoon sugar

6

tablespoons

melted butter

1

cup

small curd cottage cheese

1

cup

low-fat greek yogurt

1

teaspoon

vanilla extract

3/4

cup

all-purpose flour

1/2

teaspoon

salt

1 1/4

teaspoons

baking powder

1 1/2

cups

sliced peaches

fresh or frozen
Instructions
Preheat the oven to 350°F. Lightly grease an 8" springform pan

Beat together the eggs and sugar until smooth.

Add the melted butter, cottage cheese, yogurt and vanilla, beating until well combined.

Add the flour, salt, and baking powder, stirring or beating gently to combine.

Pour the batter into the pan, and place the peaches evenly over the top.

Bake the cake for about 50 minutes until a tester inserted into the center comes out clean.

Remove the cake from the oven and let it rest at room temperature for 30 minutes, to firm up.

Serve warm