As usual I missed another foodie holiday, National Strawberry Shortcake Day was June 14th and while I had great plans to make a three layer strawberry shortcake for the occasion, as happens too often life gets in the way. Well I guess its better late than never, those lush beautiful berries are everywhere in the markets, and at least by waiting I got a great deal on some local Jersey berries and created my Individual Strawberry Shortcake Recipe to celebrate the season!
As I began thinking about what recipe I would use to make my little shortcakes, I remembered that my friends at the Mid Atlantic Dairy Association had asked for a post this month to celebrate the dairy products that they love and feature.
As I searched my recipes, I found the perfect combination of ingredients for my little shortcakes. After all what could be better than a butter-rich cake that has heavy cream and Greek yogurt in the recipe!
Add in a nice dollop of freshly made whipped cream, and those juicy sweet berries, and you've got a dessert or a tempting breakfast treat to go with your morning cup of coffee!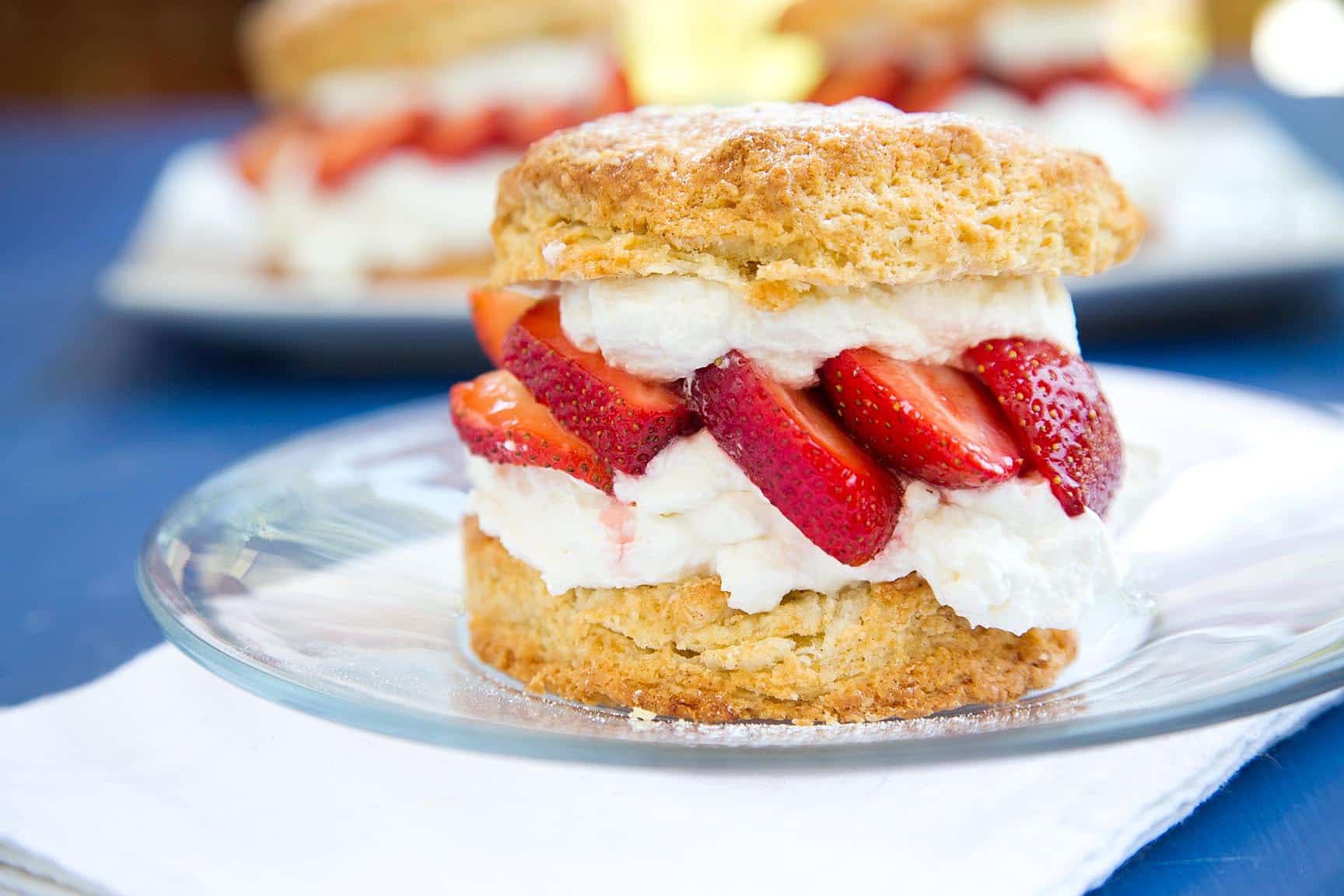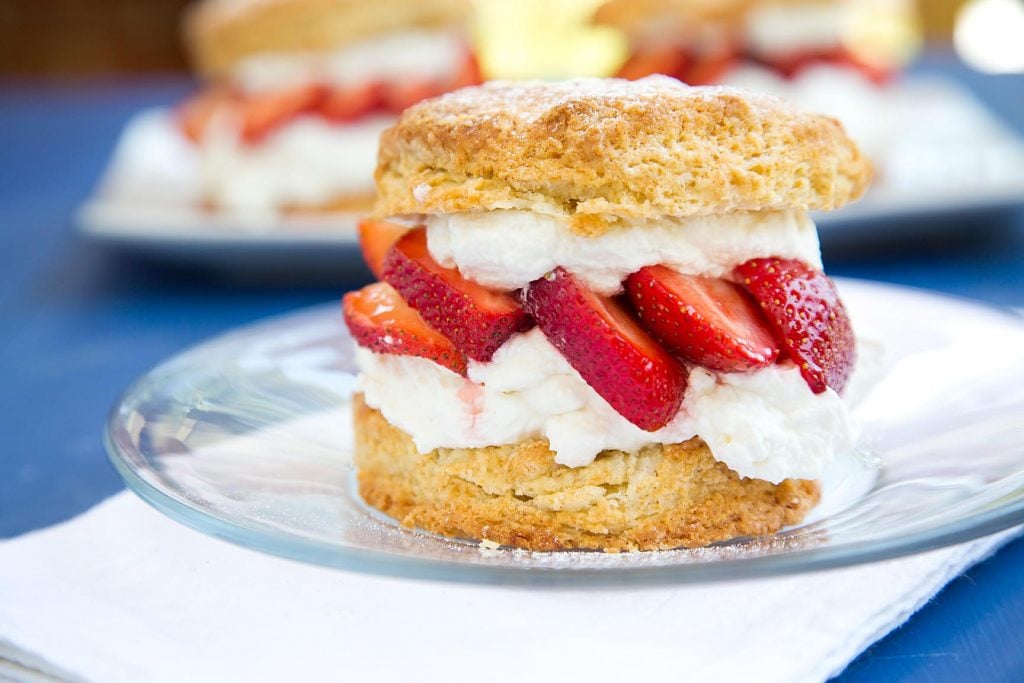 These little beauties would be great with any fresh fruit you might have on hand, blueberries, peaches or nectarines would be excellent choices to add your own touch to this sweet summer dessert!
If you love strawberries you're going to love these recipes: