If you've never heard of a Blueberry Buckle before, its origins are a bit mysterious.
Buckle has been in the United States for centuries, which leads many to believe it was developed by colonists. Buckle is extremely popular in New England, where it is often made with blueberries.
While blueberry buckle is the classic version, the dessert can also be made with peaches, nectarines, raspberries, and any other fresh fruit available. You can even mix several types of fruit in your buckle.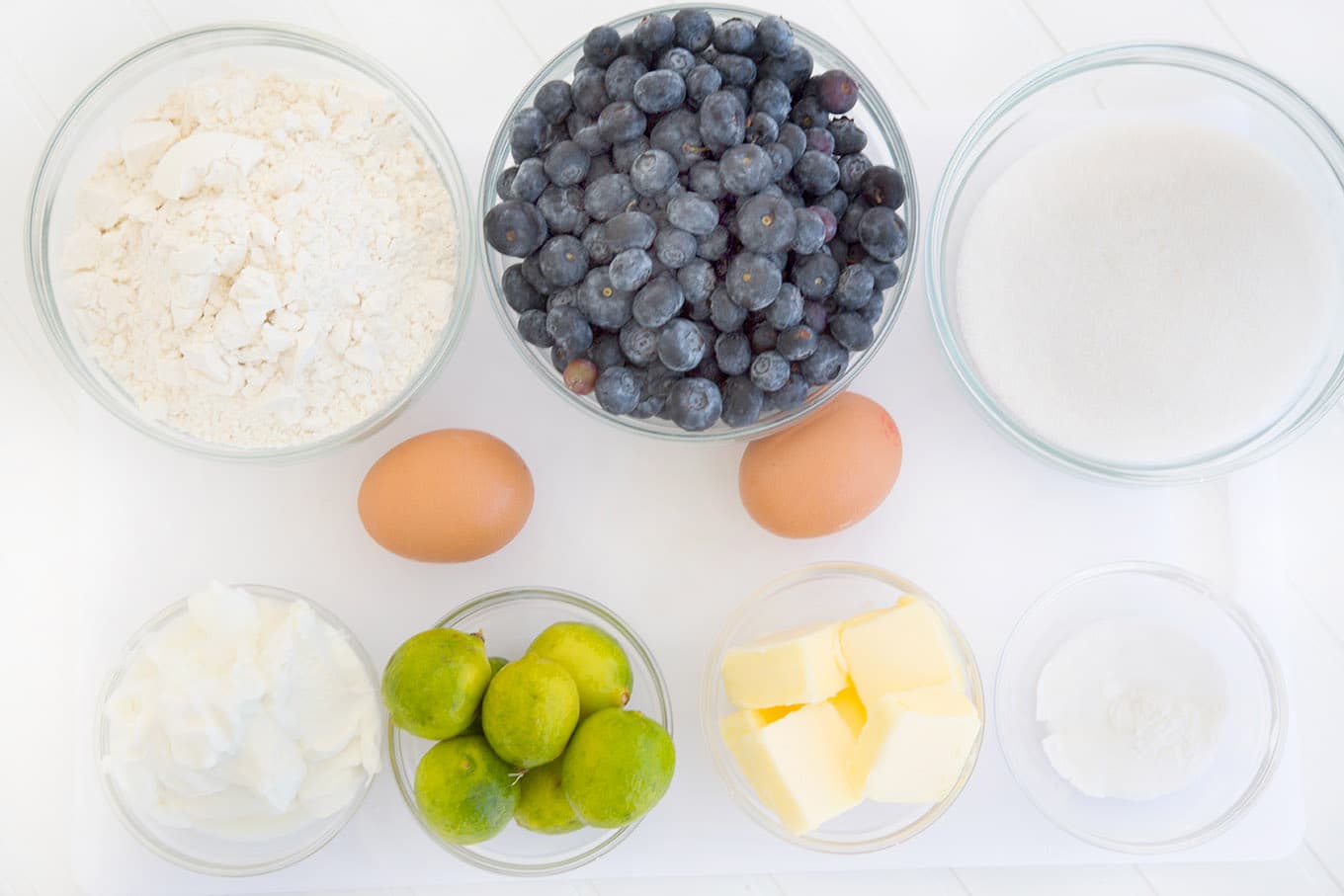 Lets start by gathering our ingredients (aka mise en place)to make this classic dish. It's pretty straight forward and doesn't require a lot of different ingredients.
The base of buckle consists of a rich cake batter, which is sprinkled with fresh fruit. Some cooks prefer to split their batter, layering half in the bottom of the pan and mixing the other half with the fruit before pouring it in.
The fruit is topped with a streusel mixture. During the baking process, the cake batter rises up around the fruit, encasing the fruit in batter and causing the streusel to buckle, creating a distinctive crinkly appearance.
I just mixed my fruit right into my batter and topped it with my streusel topping.
If you love home-baked treats as much as I do, you might also like these delicious cake recipes: