My Pumpkin Crunch Cake is the original version that you see all over the internet. And believe me when I tell you it will be the best cake you've ever tasted! In fact, your family and friends will verify that statement when you serve it to them.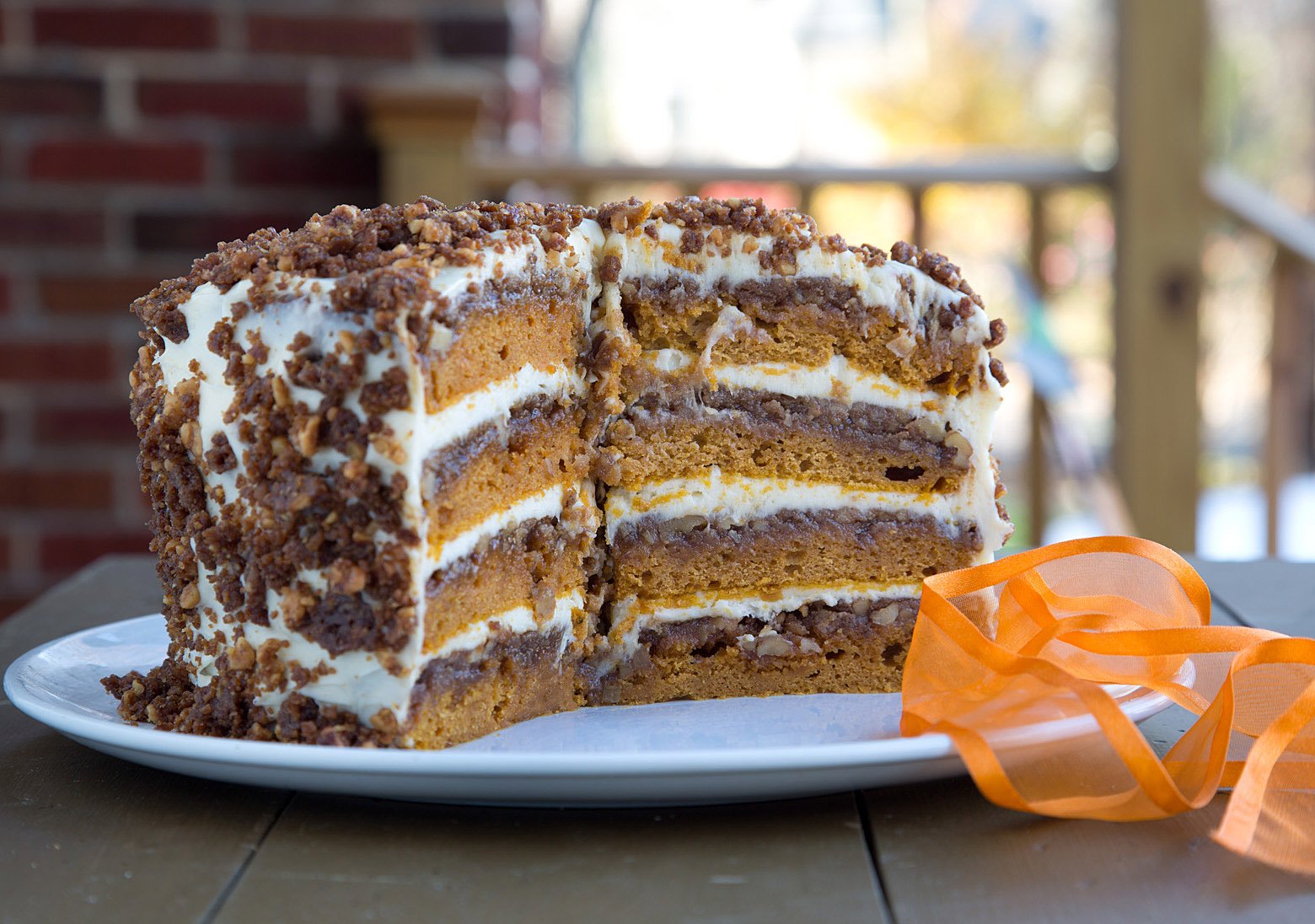 When I was asked to come up with a dish that was Holiday tradition in my homes, it was a no-brainer for me. One very special dessert came to mind, a dessert that usually makes one or two appearances a year, depending upon the parties I host.
But you can be guaranteed that sometime between Thanksgiving and Christmas, you'll see this extra special cake. It's also a cake I made for our engagement party the very first year Lisa and I were together.
Since I usually end up eating 75% of the cake by myself, it's a good thing I don't make it more often…sigh. Last year I did start distributing wedges of cake to the neighbors, which got me a marriage proposal in the process….luckily her husband took it in stride as did Lisa!
So when you make this cake for your family and friends, be prepared, and also have extra copies of the recipe on hand because you're going to need them! This cake is just that good!
Holidays can be a very special time; we have been blessed as food bloggers; not only do we have enough to eat, but we have enough to make dishes to blog about……not everyone is that fortunate, and although it should be in our thoughts the entire year, this time of year it needs to be at the top of our list.
Ingredients to make the Crunch Layer
These are the ingredients in their ready form to make the crunch layer and crunch topping for the outside of the cake. Vanilla wafers and walnuts ground in a food processor. Brown sugar and melted butter.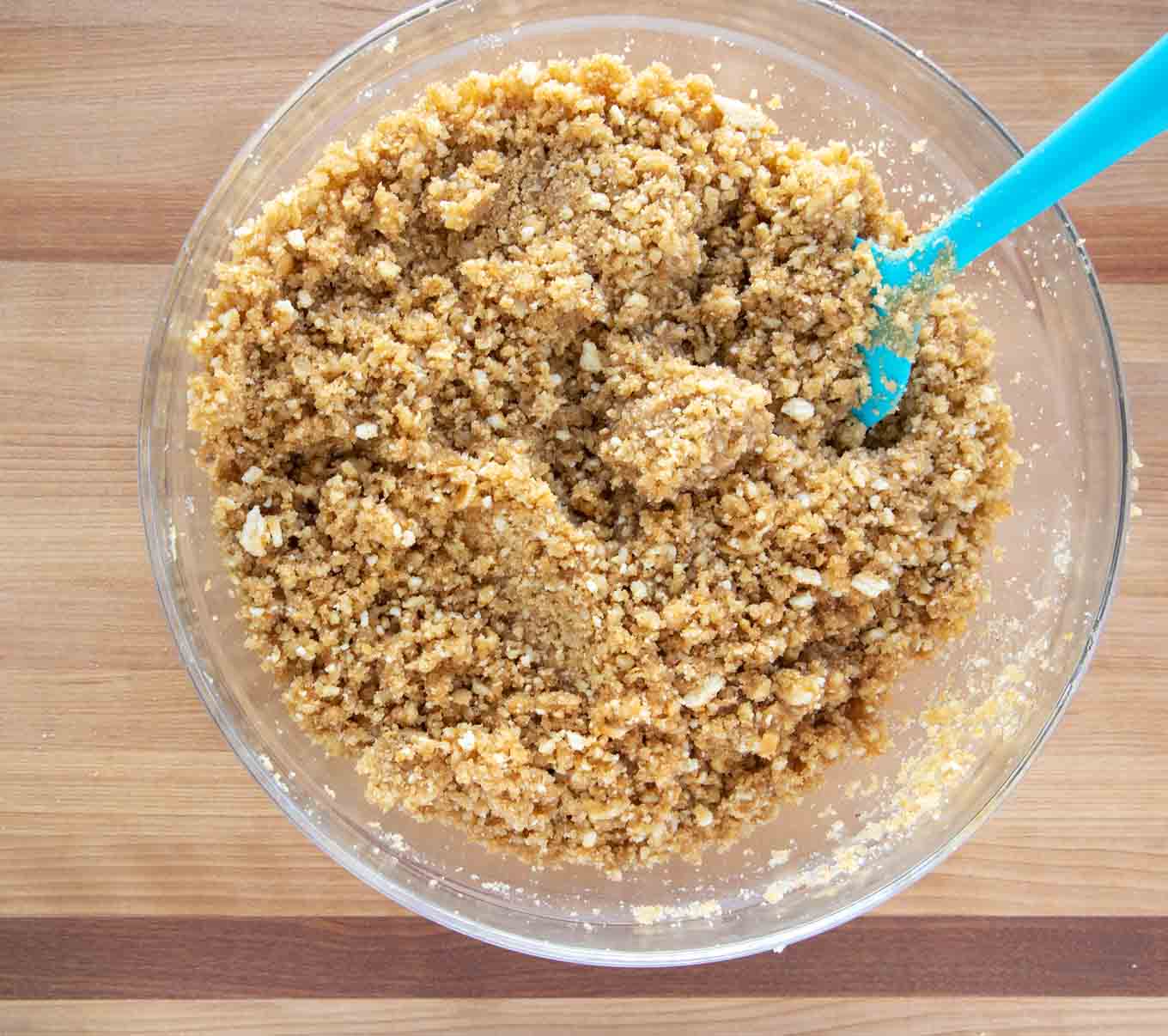 Blend all the ingredients together to make the crunch topping. The crunch topping should be just wet enough to form it. If it's too dry add a little more melted butter.
Add one very full cup of topping to each pan.
Ingredients to make the pumpkin crunch cake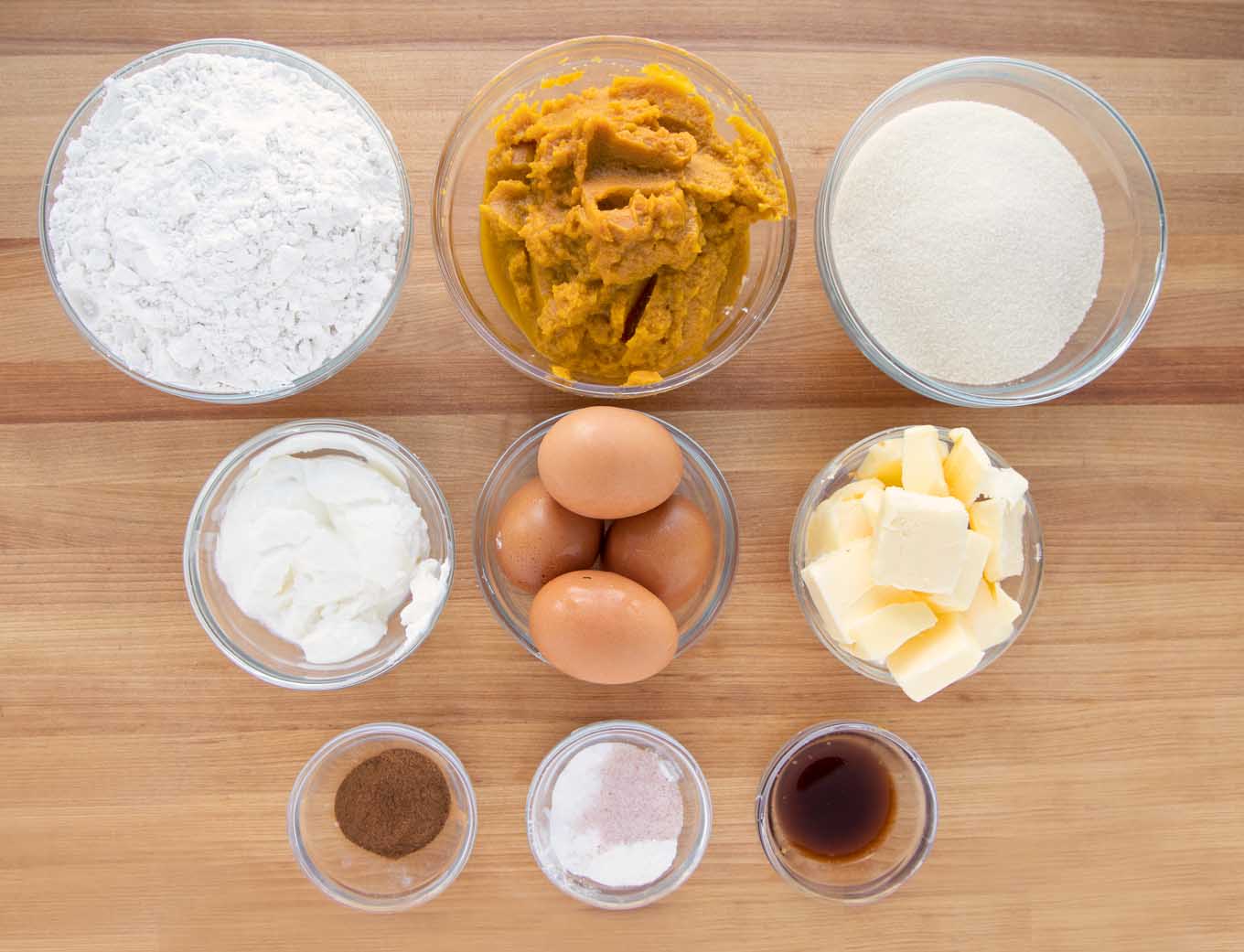 Let's start by gathering the ingredients we need to make Pumpkin Crunch Cake. In Chef Speak, this is called the "Mise en Place," which translates to "Everything in its Place."
Not only does setting up your ingredients ahead of time speed up the cooking process, it also helps ensure you have everything you need to make the dish.
**Make sure to get pumpkin puree NOT pumpkin pie mix. Eggs, butter and yogurt should be at room temperature.
Chef's Choice
Chef's Choice
Chef's Choice
Chef's Choice
This post includes affiliate links. As an Amazon Associate, I earn from qualifying purchases.
How do I make the pumpkin cake batter?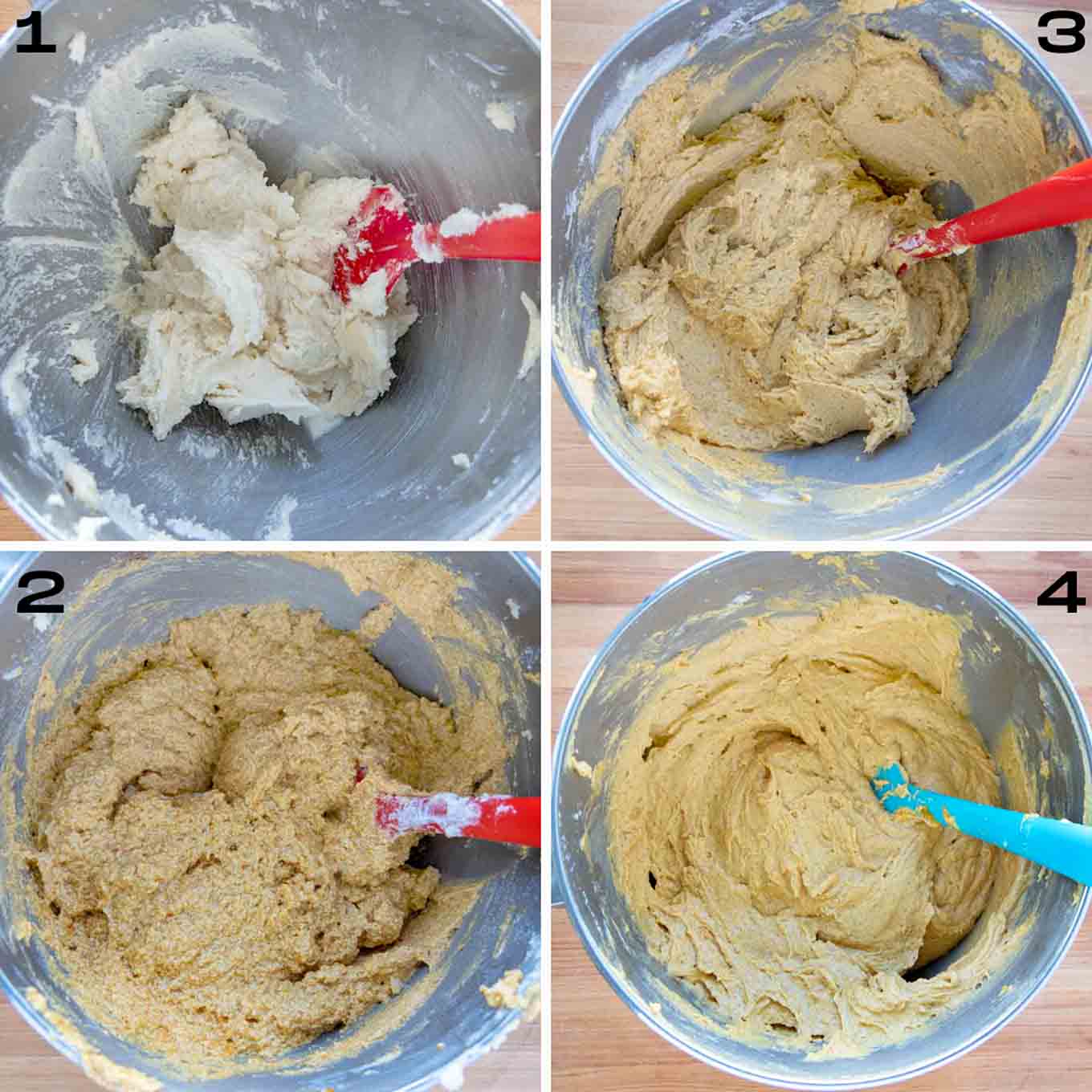 There are four steps in making the cake batter.
Whip the softened butter and sugar for about 5 minutes to get it light and fluffy. Scrape down the bowl frequently.
Add in the pumpkin, Greek yogurt, vanilla and pumpkin pie seasoning. Mix well.
Add the flour mixture (flour, baking soda, baking powder). Mix just enough to incorporate the flour.
Add the eggs and mix just enough to blend.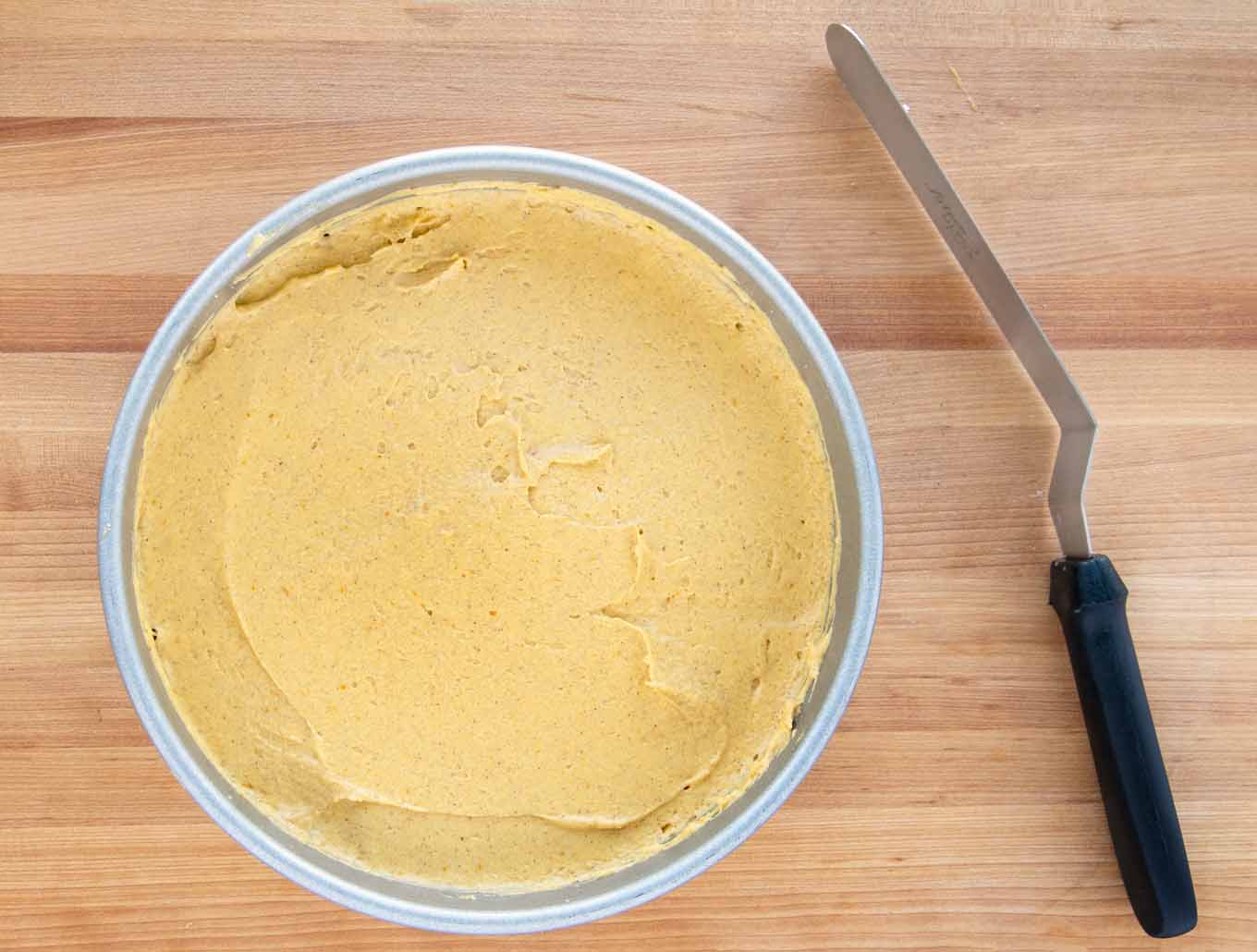 When the cake batter is completed, split it equally among the four prepared cake pans.
**Be careful spreading the batter. You don't want to pull up the crunch topping. Using an offset spatula makes this process much easier.
When the cake has completely cooled, you can start frosting the layers.
**Don't rush this step, or the layers will start sliding off the cake. You can let the cakes cool overnight to be sure and make the cream cheese frosting ahead of time and let it chill. If the frosting is too hard, whip it with your mixer to soften it up enough to spread.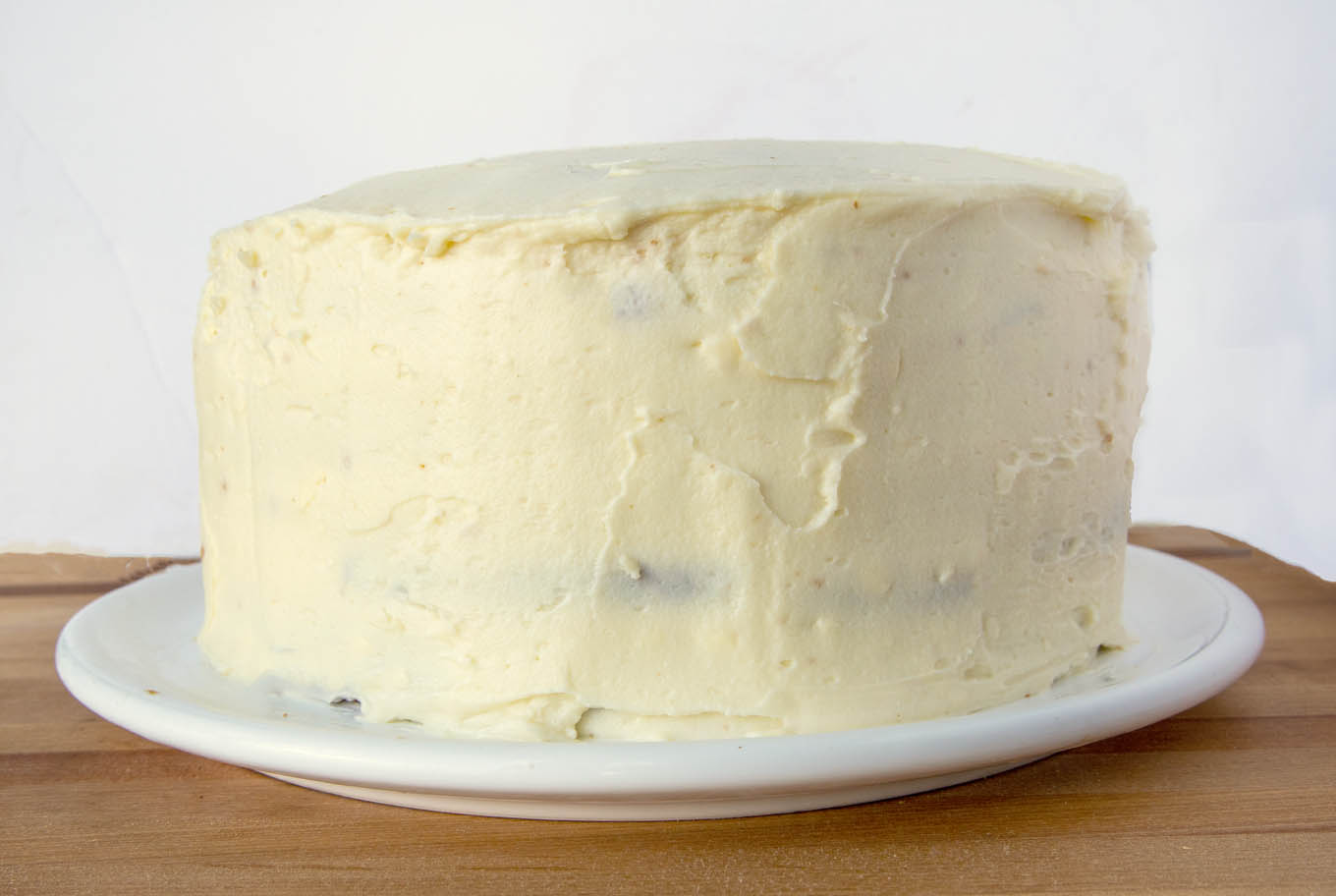 Repeat the process with the layers until all four have been stacked. Then put a crumb coat of cream cheese frosting on the entire cake.
**If you are better at frosting than I am, you can skip the crunch topping that covers the cake.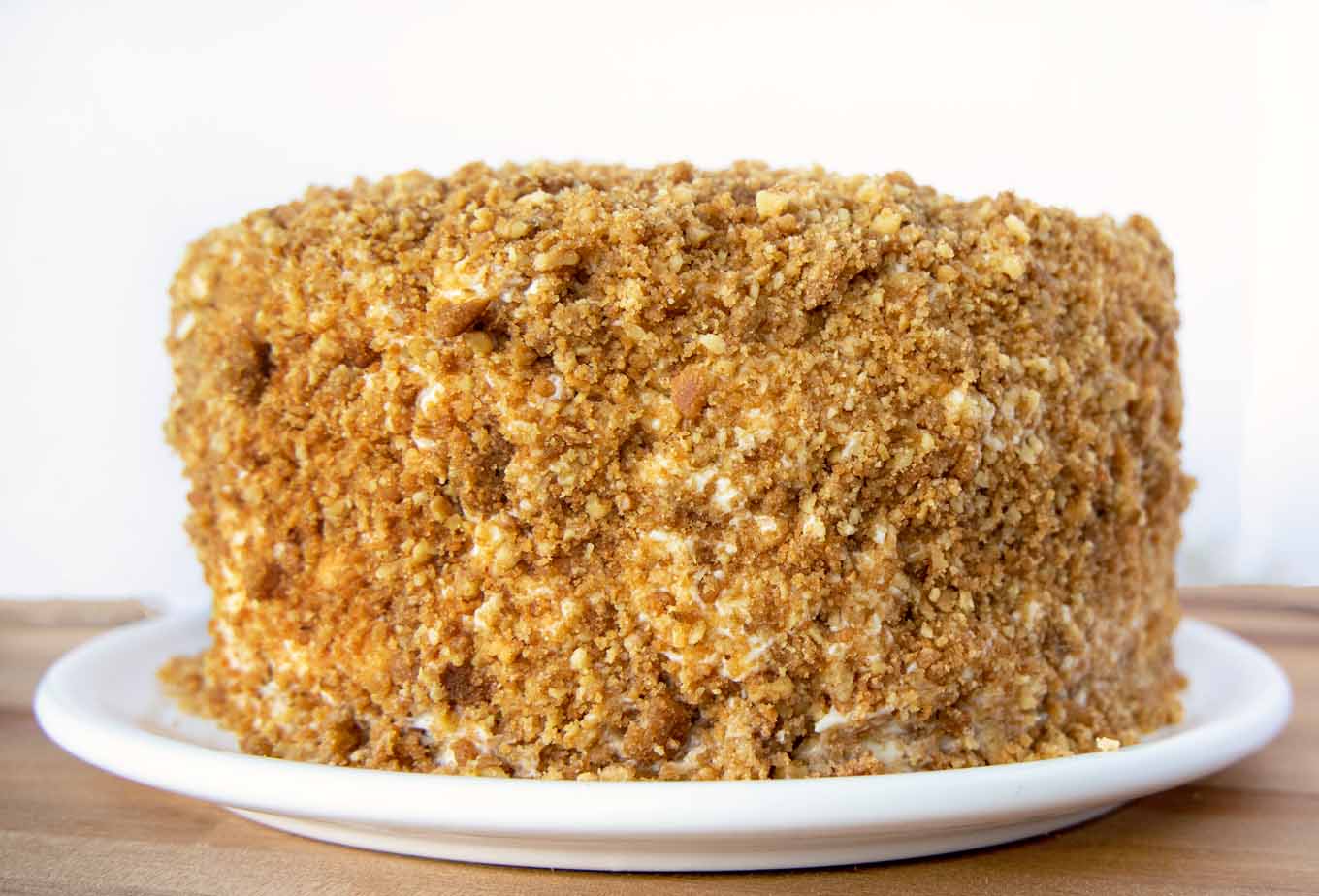 Coat the cake with the crunch topping by placing your hand along the side of the cake and dropping the topping along the sides. Keep turning the cake until the entire cake has been coated. Add a layer of the crunch on the top of the cake or leave the top plain, it's up to you.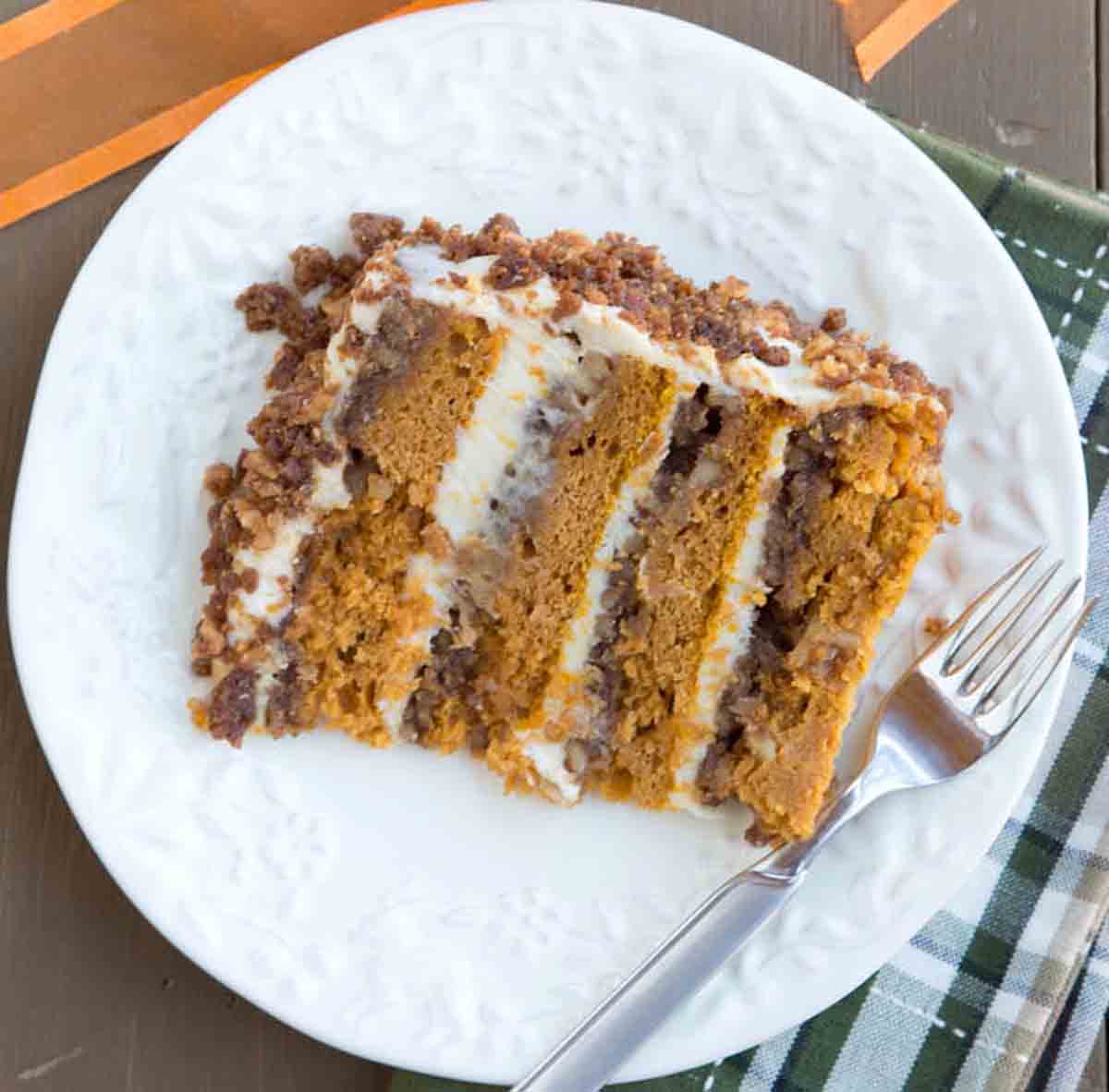 Once your incredibly delicious Pumpkin Crunch Cake is finished, it should be allowed to chill for a few hours before cutting; it will help firm up this cake. (When you do cut it, make sure to use a serrated knife). So try to be patient.
FAQ Pumpkin Crunch Cake
Can you make pumpkin crunch cake ahead of time?
Yes, you can; this cake can be made up to 2 days ahead of time.
Does a pumpkin crunch cake need to be refrigerated?
Yes, it does. The cake should be taken out of refrigeration 30 minutes before serving but kept in the refrigerator the rest of the time.
Can I use fresh pumpkin instead of canned pumpkin?
Yes, you can. Just make sure that the fresh pumpkin is not loose or liquid. The texture needs to be thick and dense.
Can I make a two-layer version of this cake?
Yes, you can. Just cut the recipe in half?
Do I have to frost the sides of the cake and use more of the crunch topping to decorate?
No, you don't. You can eliminate the additional crunch topping and frosting. Just frost between the layers if you like and serve it topped with whipped cream.
More Dessert Recipes You'll Love!