This post includes affiliate links. As an Amazon Associate I earn from qualifying purchases.
Pumpkin Praline Cheesecake…..can you hear it calling you?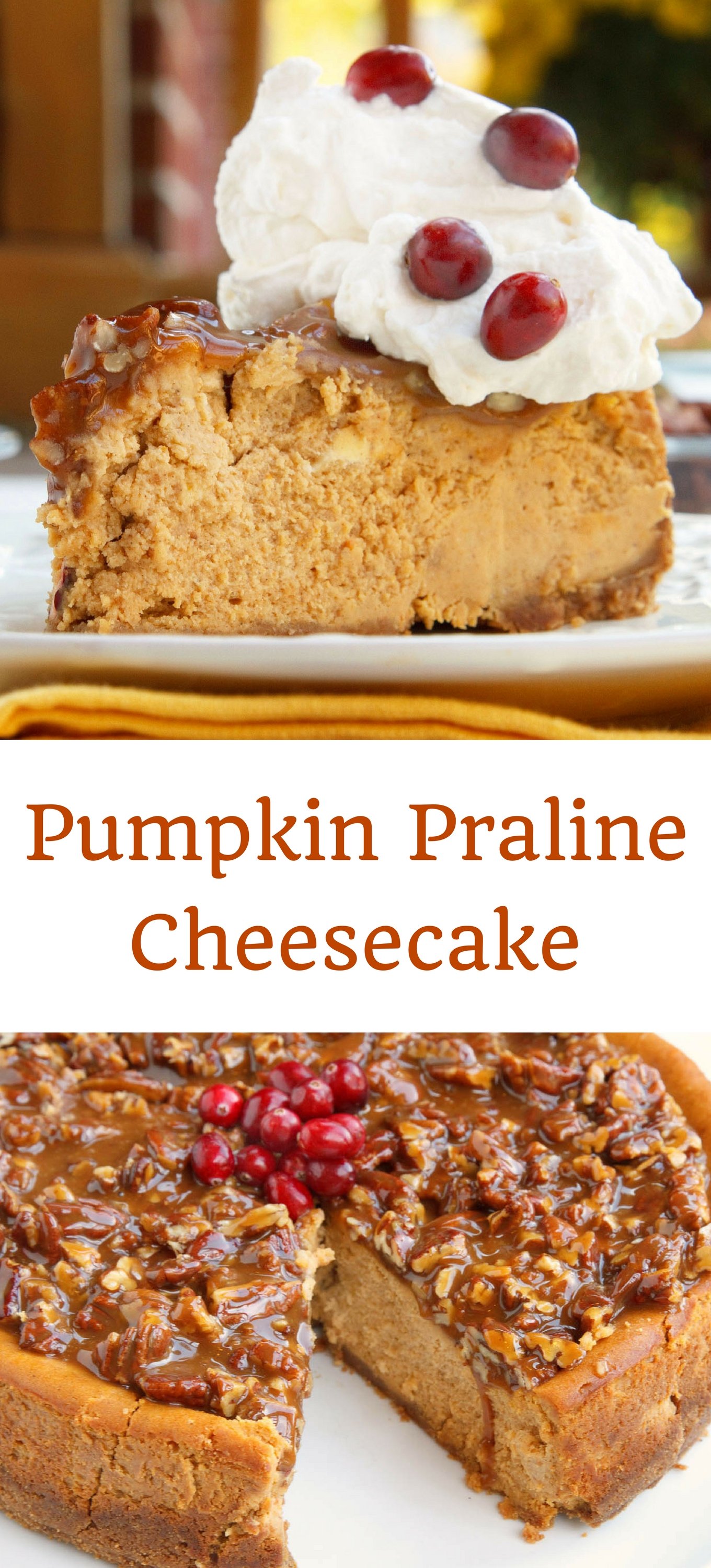 If you're looking for a delicious and creamy cheesecake for your fall table to impress your family, or to just make a weeknight a special occasion, give my Pumpkin Praline Cheesecake a try.
One of my favorite things about this time of year is how often pumpkin is used and how creative the recipes are! There are so many talented bloggers coming up with new and exciting uses for pumpkin. It almost makes you wish we used it all year long, but then I guess it wouldn't be that special anymore…..sigh
I have to admit, for the most part, I only use pumpkin in baking, pies, cakes, and of course cheesecakes. I'm definitely not re-inventing the wheel here, but Lisa loves pumpkin pie and she enjoys a good a cheesecake, so I thought why not combine the two and see what she thinks of the combination.
Now I couldn't just make a plain pumpkin cheesecake, it needed a little something to make it extra special. And a praline topping seemed like it would take this delicious cheesecake into the decadence zone.
I went to my pantry to see what I could add to the praline to give it a little extra boost and a can of dulce de leche caught my eye. That and my old friend Jack Daniels made for one ah-mazing praline topping!
My pumpkin cheesecake was a success, especially with the addition of the praline topping! It got two thumbs up from Lisa and rave reviews from my neighbors. I know I can always count on my neighbors to help me out, God only knows I don't need all those calories….sigh.
If you like my Pumpkin Praline Cheesecake Recipe, you might also like these recipes: