What could be better for your holiday table than my Amethyst Cheesecake Torte, a delicious blend of blueberries and cranberries topping a creamy, rich, and smooth cheesecake.
When life becomes overwhelming, I take solace in my kitchen, finding my balance. And when I really need to cheer myself up, I bake. There's just something so therapeutic about sugar and butter.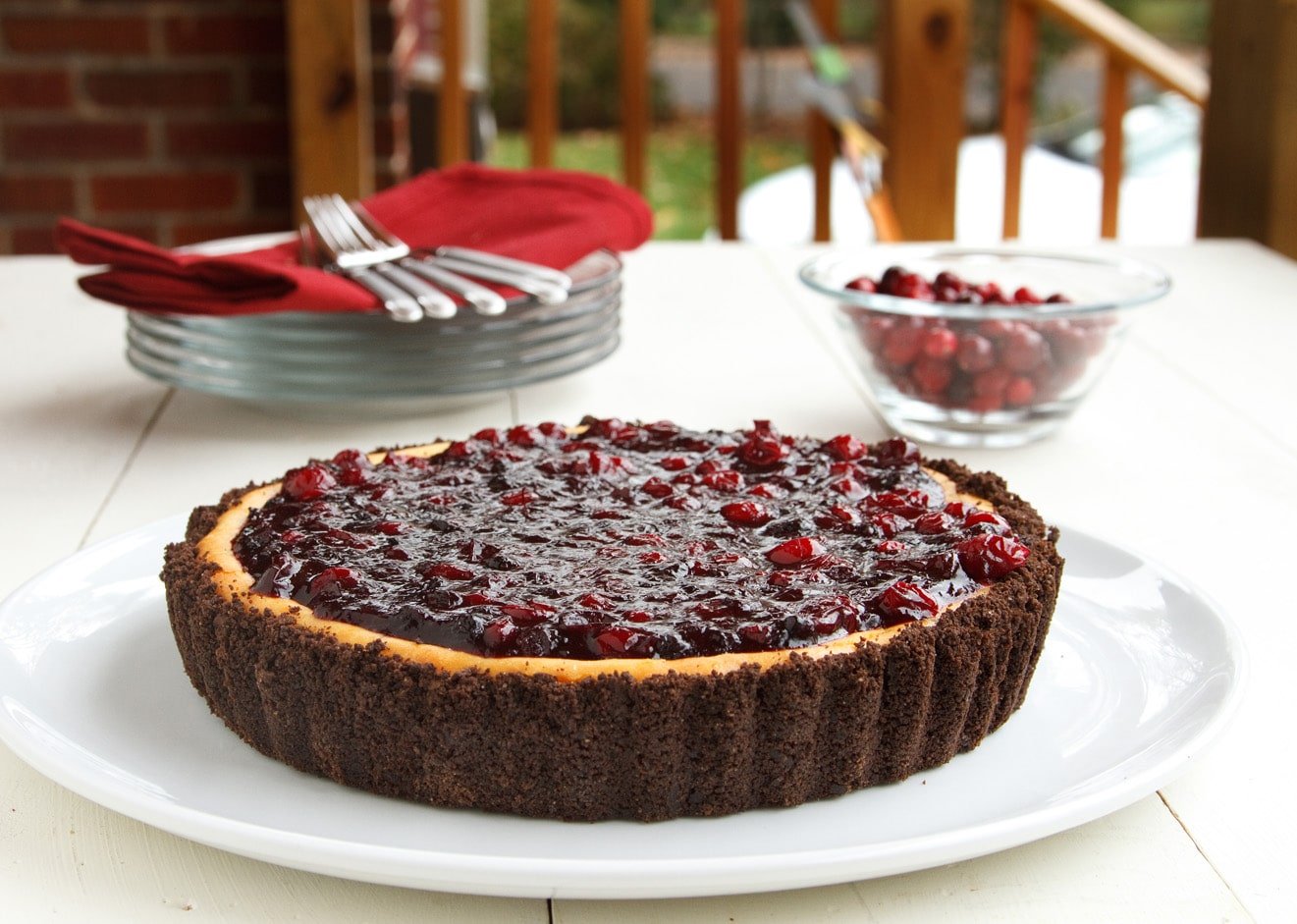 I saw this delicious creation on the cover of Palate magazine and knew I had to make it. It was a combination of cranberries and blueberries that the article referred to it as an Amethyst Pie because of the amazing color of the filling. I tried to recreate that pie, and even though I wasn't too sure about the accuracy of the recipe, I followed it exactly. I have to tell you it was a complete failure…..sigh.
The worst part is as I was making it, I knew it wasn't going to work, but hoping it would. Unfortunately, there was nothing to save from that failure, but it had possibilities!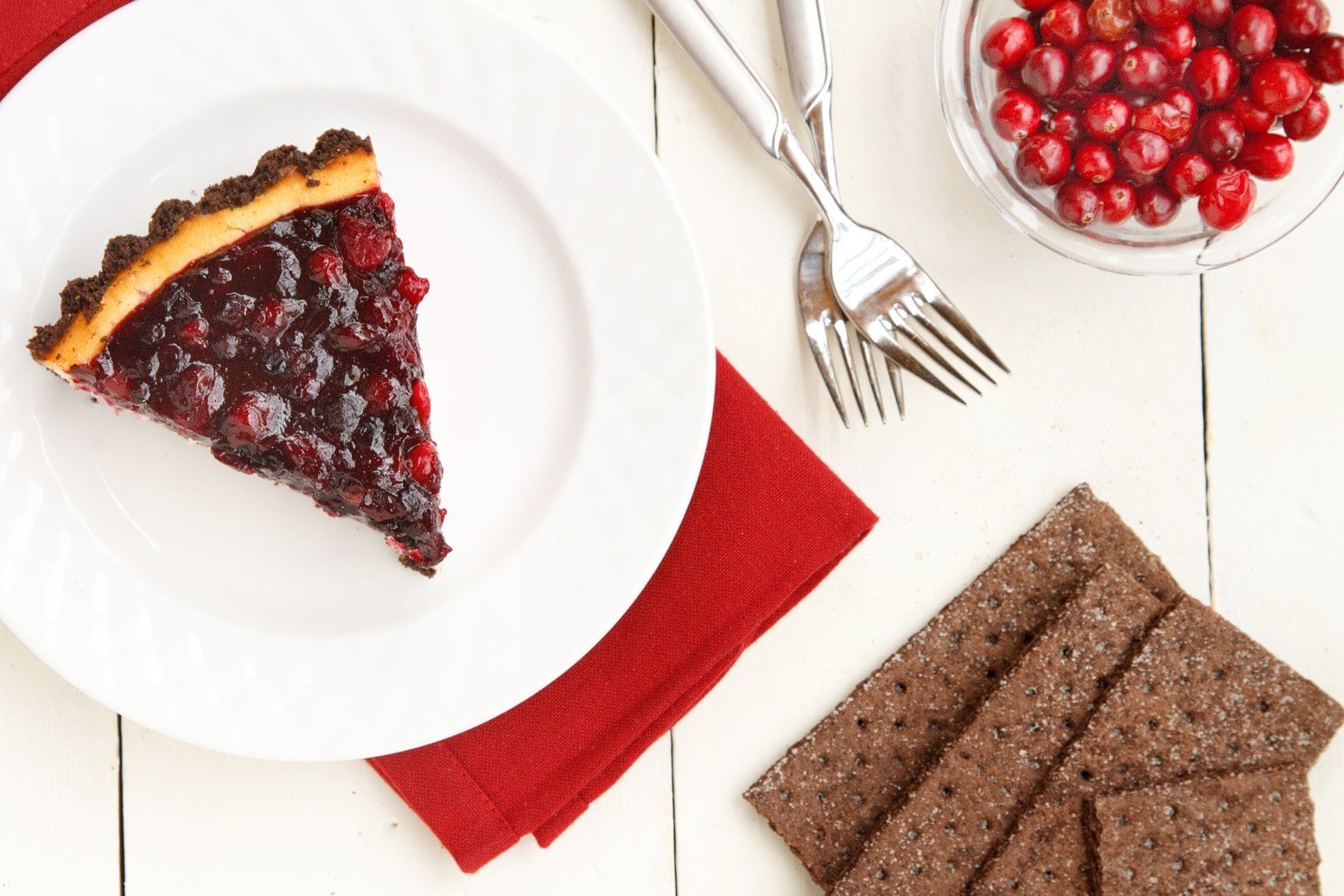 So when things don't go as planned, you adapt. I always have cream cheese in the fridge and whipping together a small cheesecake was easy enough to do. Opting for a traditional graham cracker crust for this torte, I added a little twist using chocolate graham crackers. They not only added a different flavor but a little contrast in color. (Don't worry if you can't find chocolate, regular graham crackers will work just as well)
Ingredients to make the Amethyst Cheesecake Topping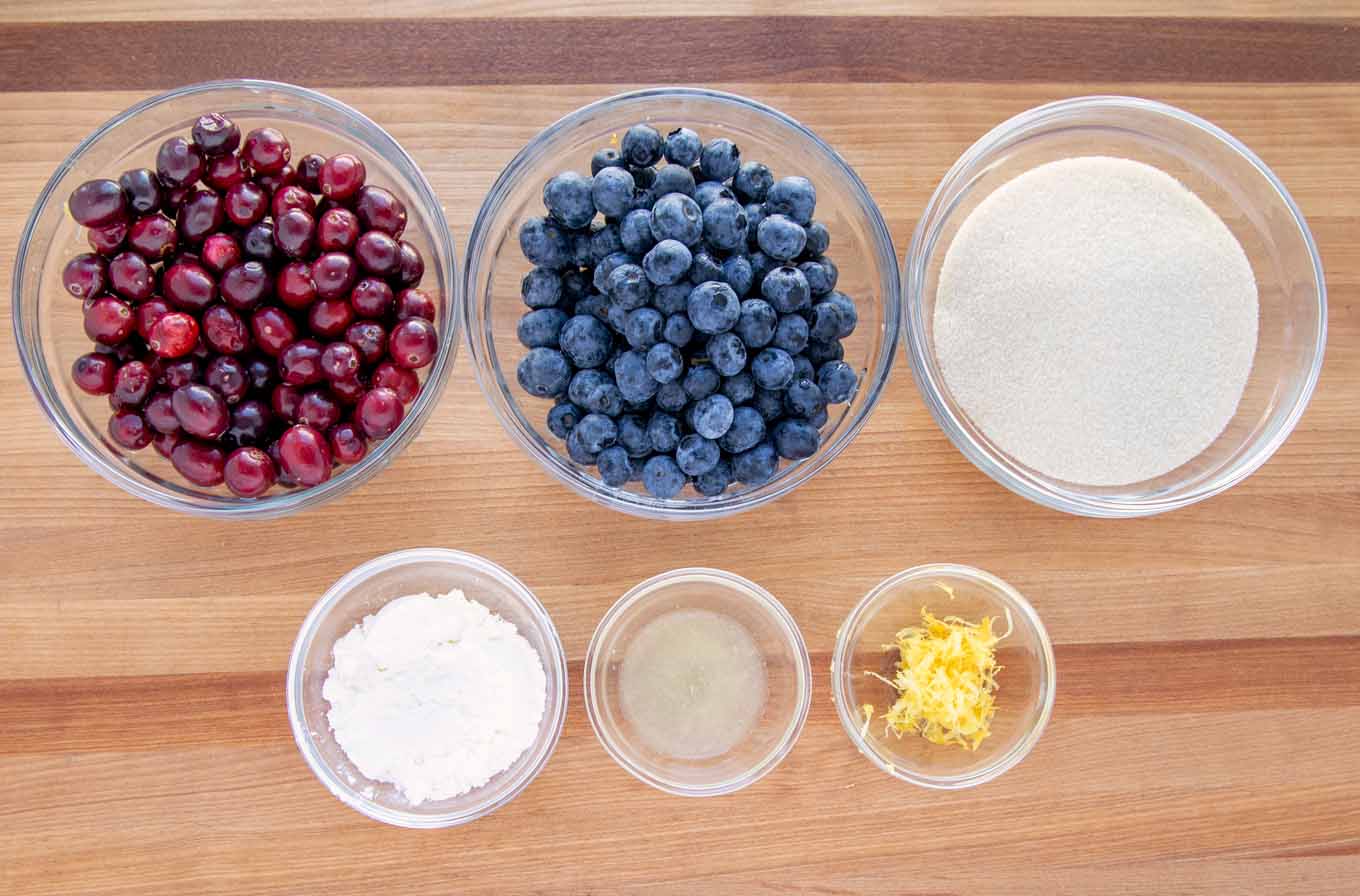 Making the topping first gives it time to fully cool. While fresh berries are always best, frozen make a good substitute.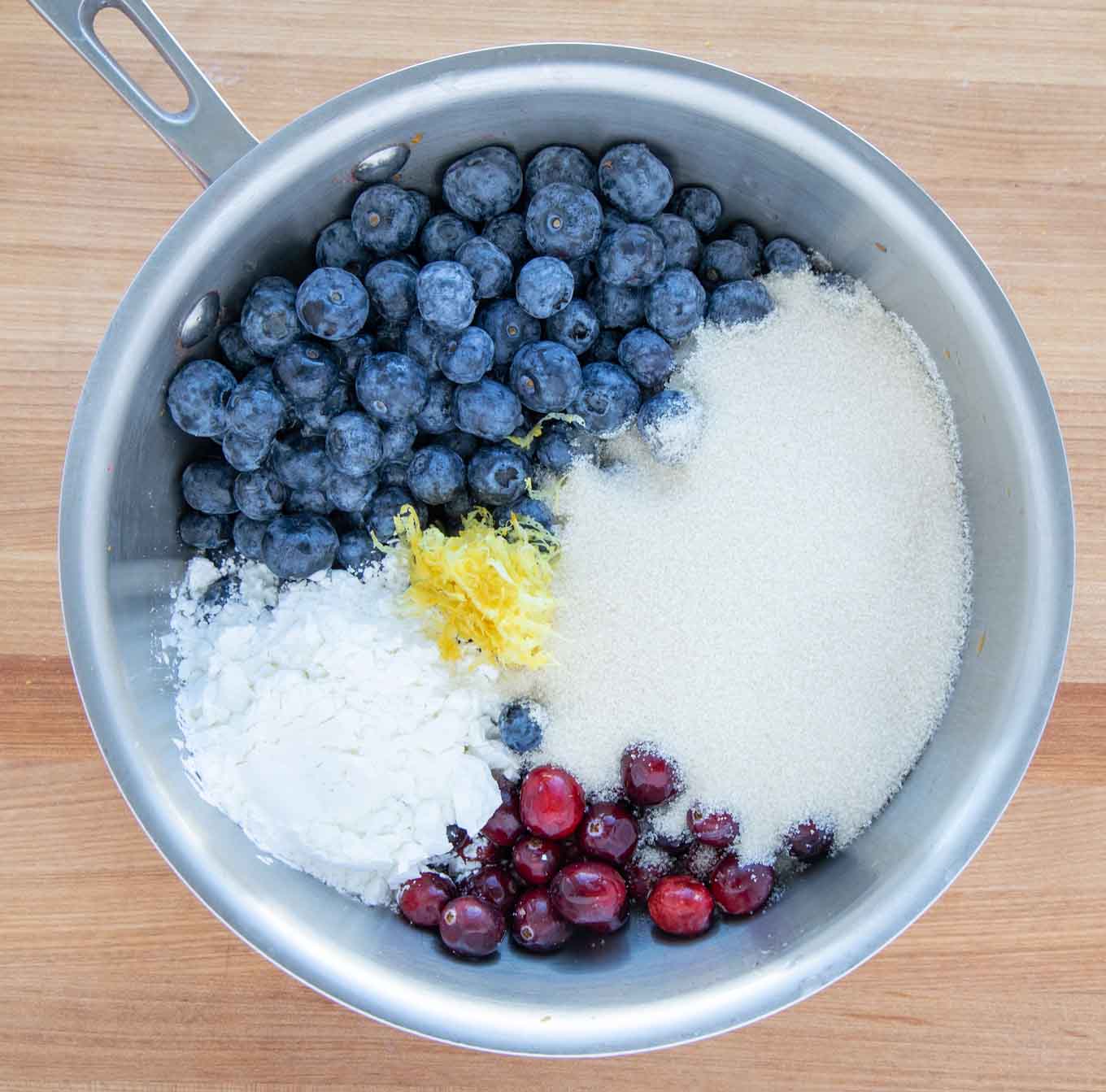 Combine all ingredients in a large saucepan and cook over medium-high heat until the mixture thickens and begins to boil. Keep stirring the mixture as it cooks.
Continue with a light boil for 2 minutes, stirring constantly. Transfer the berry mixture to glass, or ceramic dish; cool completely (mixture will thicken).
How do I make a chocolate crust for the cheesecake?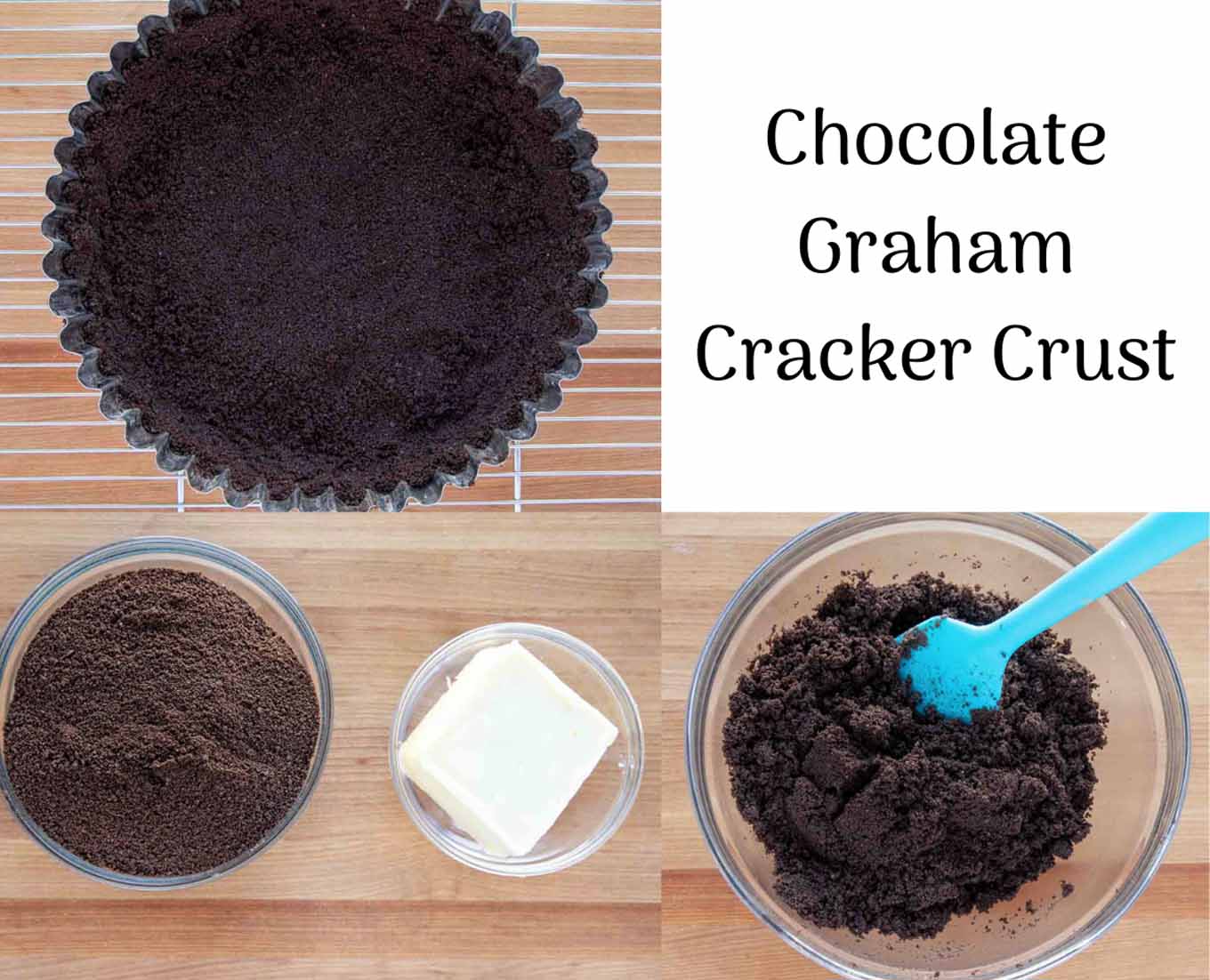 Place chocolate graham crackers in the bowl of a food processor and process into a fine meal. Place in a mixing bowl
Add melted butter and mix together to make the crust
Press the mixture onto the bottom and up the side of the deep 9-inch tart pan or springform pan
Bake in a 350-degree oven for about 15 minutes until firm. Remove from oven and allow to cool.
**If the mixture seems a little dry, add more melted butter. You should be able to form a crust.
How do I make Amethyst Cheesecake?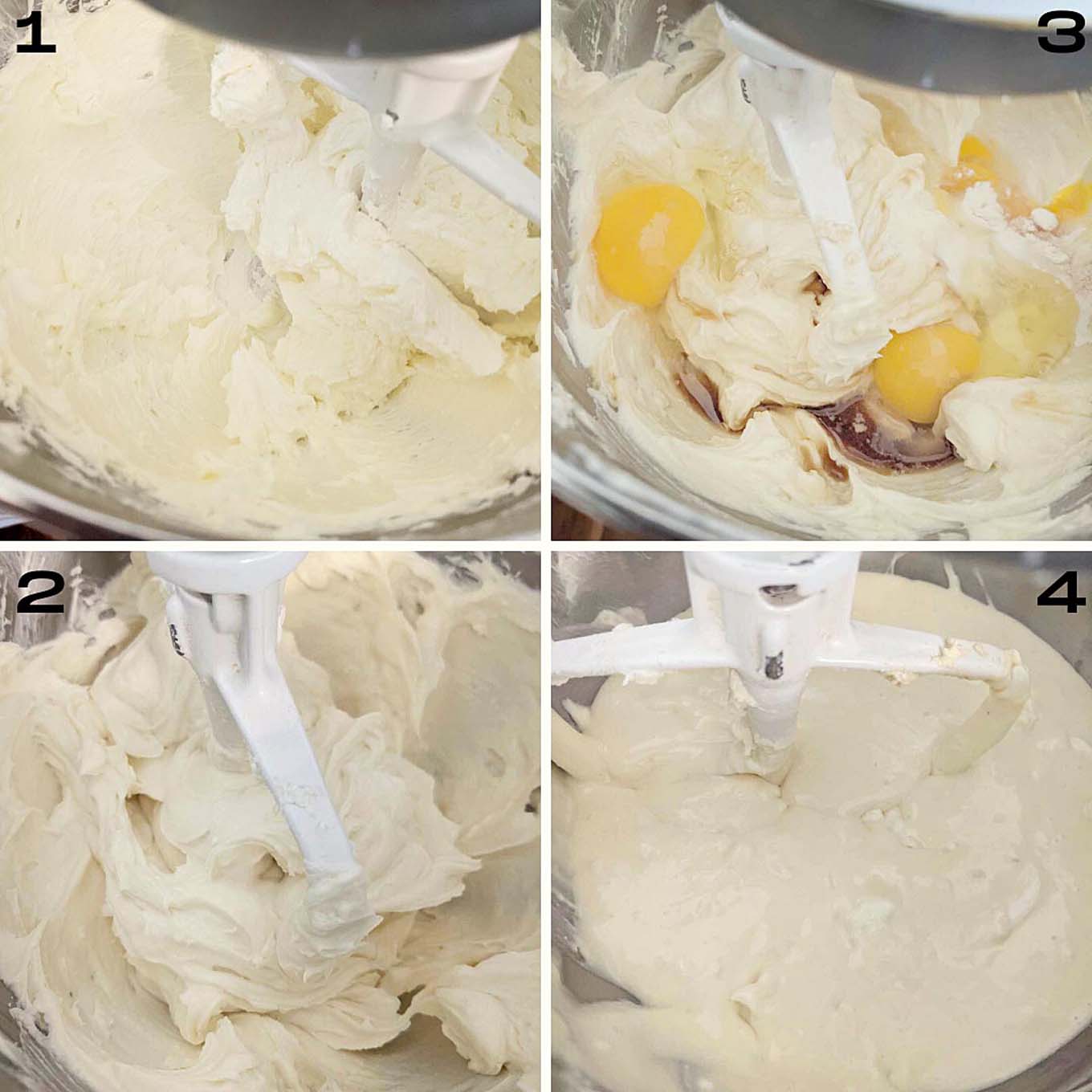 Add the cream cheese to the bowl of your stand mixer fitted with the paddle attachment and beat just until smooth.
Slowly add in the granulated sugar, then scrape down the sides and bottom of the bowl.
Add the all-purpose flour, salt, eggs, and vanilla extract to the mixture and mix for 2 -3 minutes until well blended and smooth.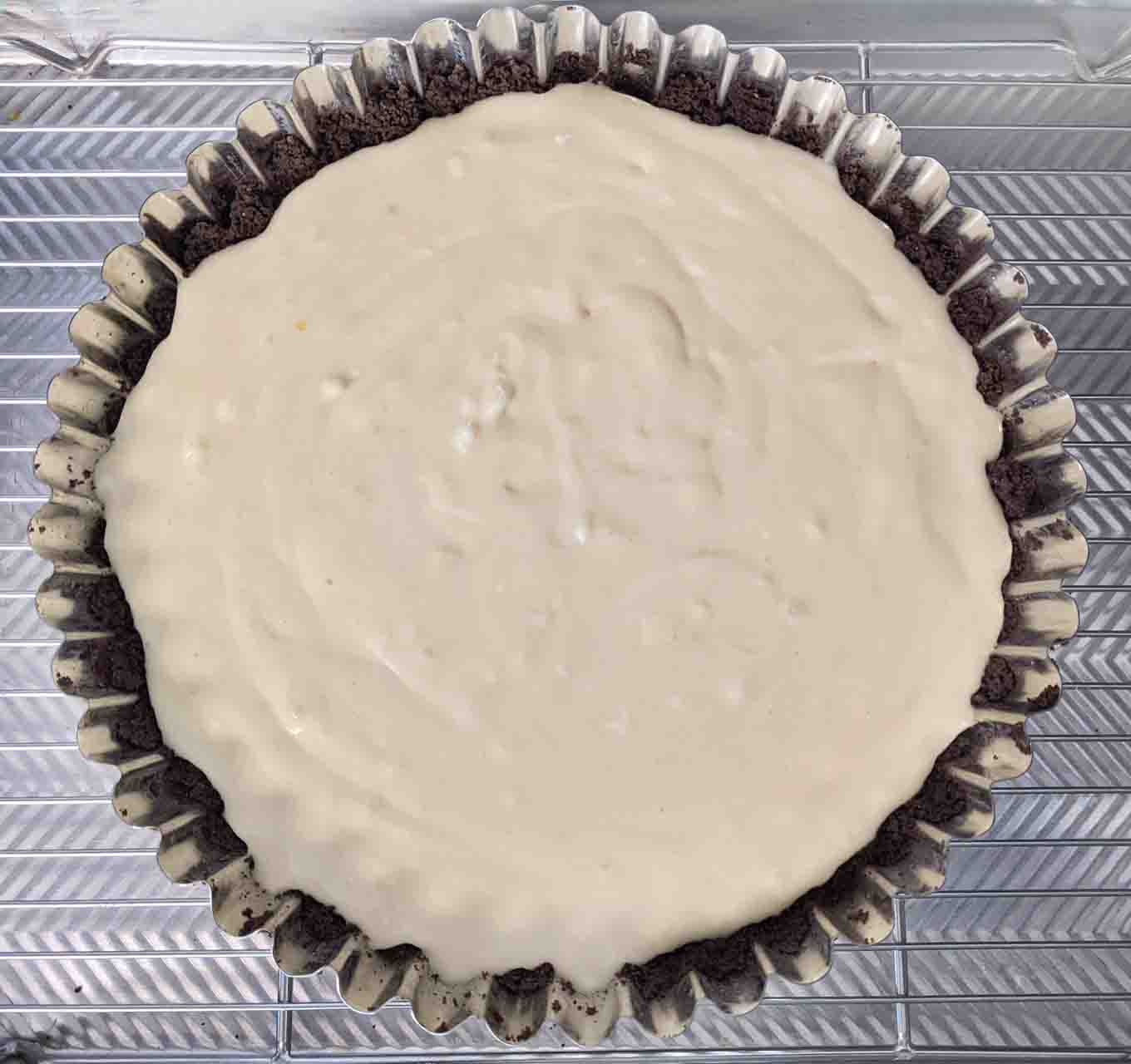 Pour the amethyst cheesecake batter into the prepared crust and place the pan on the center rack of a350 degree F. preheated oven for 50-60 minutes.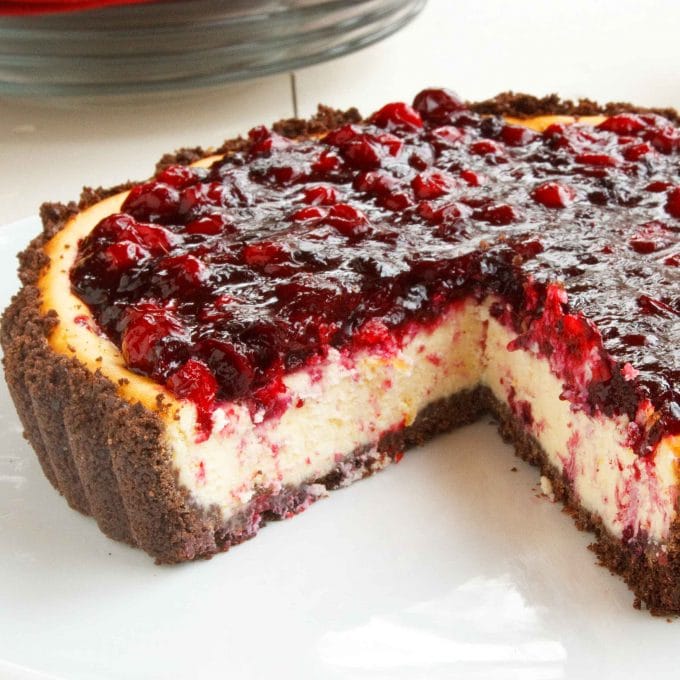 Remove the cheesecake from the oven and allow it to cool completely on a wire rack.
When the cheesecake is completely cooled, add the cranberry-blueberry topping.
Place the cheesecake in the refrigerator to chill for at least 4 hours (overnight is better).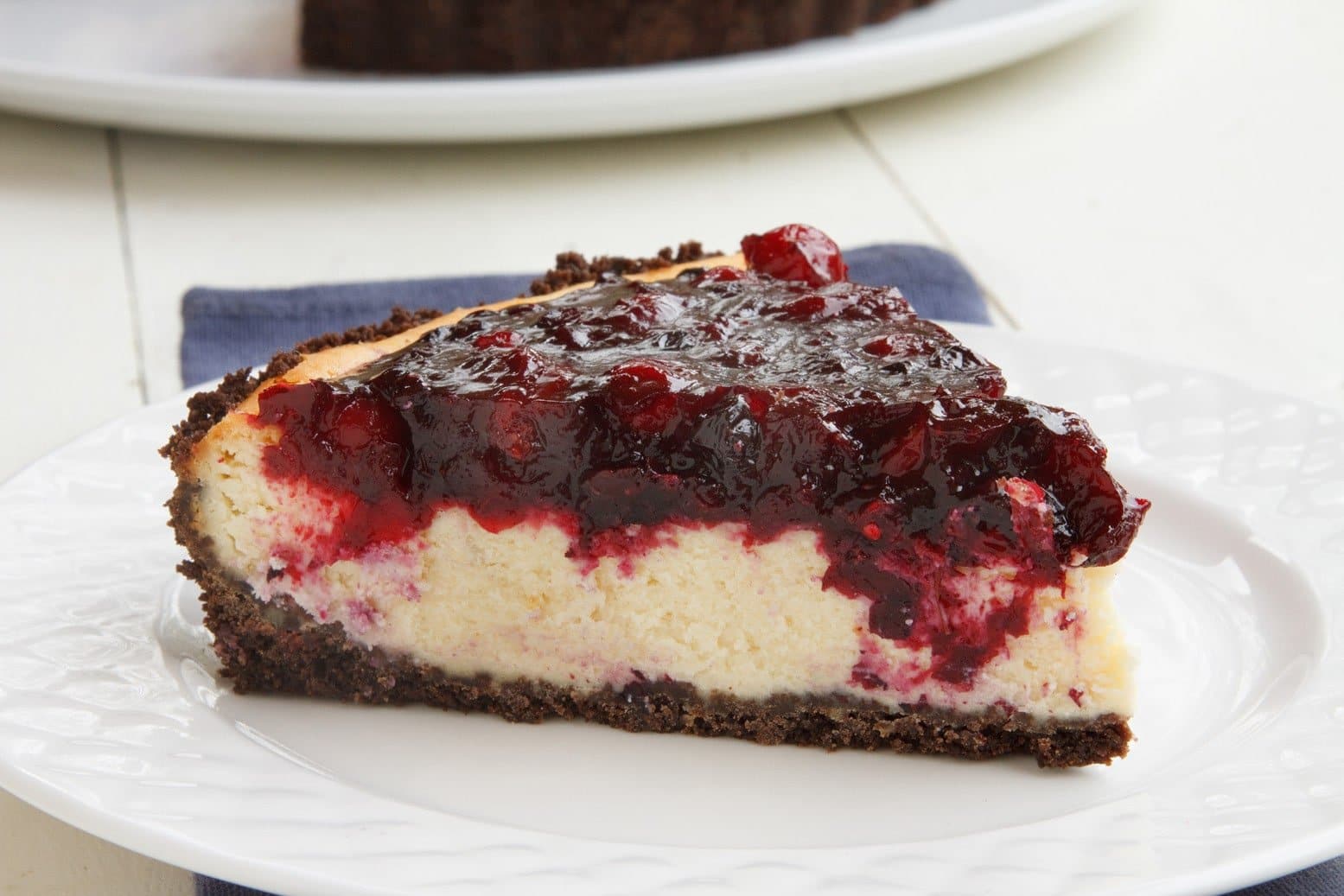 The combination of the cream cheesecake with a crunch of a chocolate crust goes so well with the sweet-tart cranberry-blueberry topping. I promise your friends and family are going to love my Amethyst Cheesecake!
Chef's Choice
Chef's Choice
Chef's Choice
More Holiday Desserts You'll Love!