I remember the first time I tasted a slice of Vanilla Wafer Cake. It was love at first bite! This buttery, moist cake is packed with crushed vanilla wafer cookies, pecans, and sweet coconut flakes, making this delicious vanilla wafer cake one of my all-time favorite cake recipes.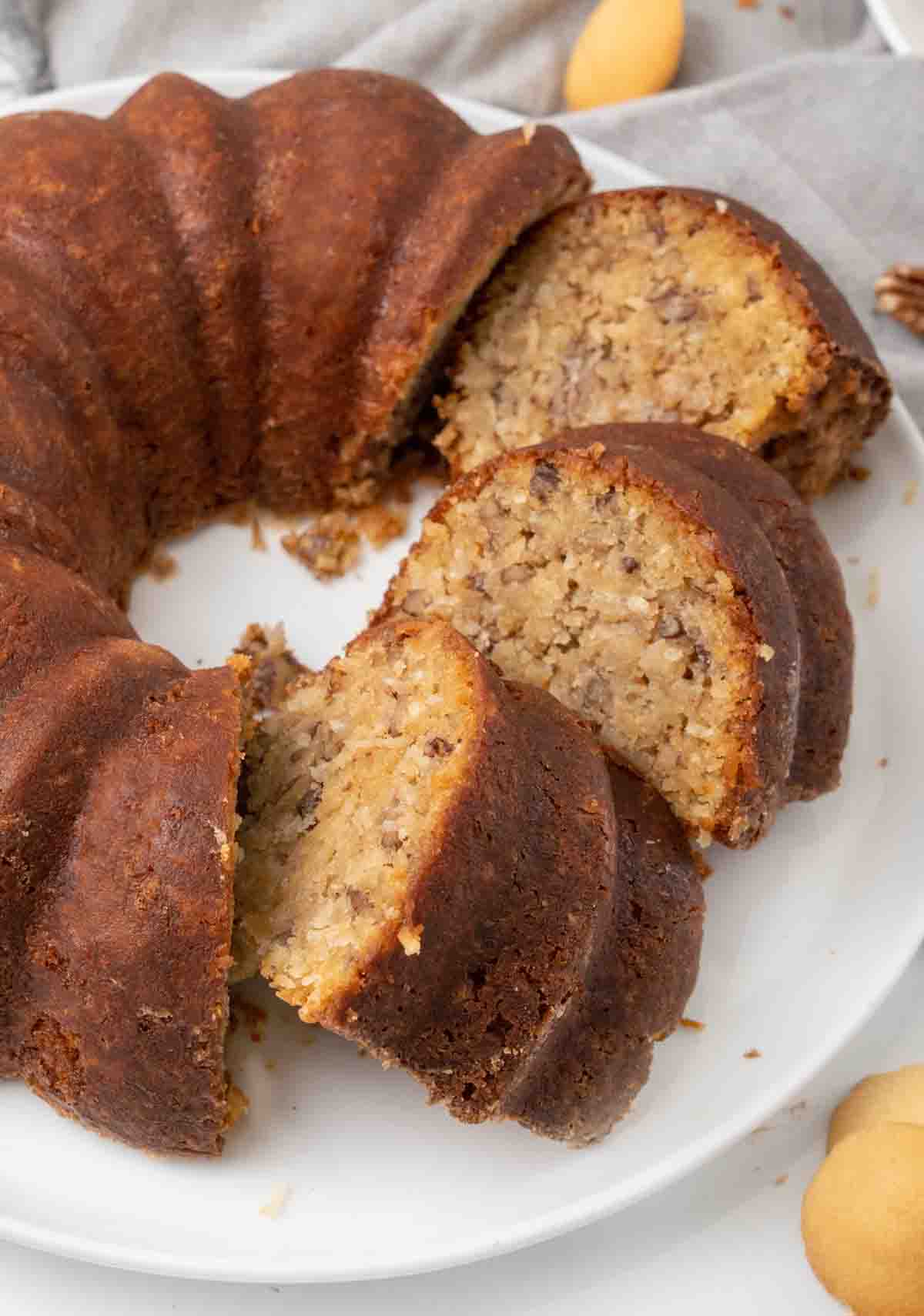 I used a bundt pan to make my vanilla wafer cake recipe, but you can also use a tube pan to create this delicious cake.
You do need a whole box of vanilla wafers to make this easy recipe. But trust me, it's worth it. Don't be fooled by imitators that use a boxed cake mix. My easy recipe makes the best vanilla wafer cake you'll ever have!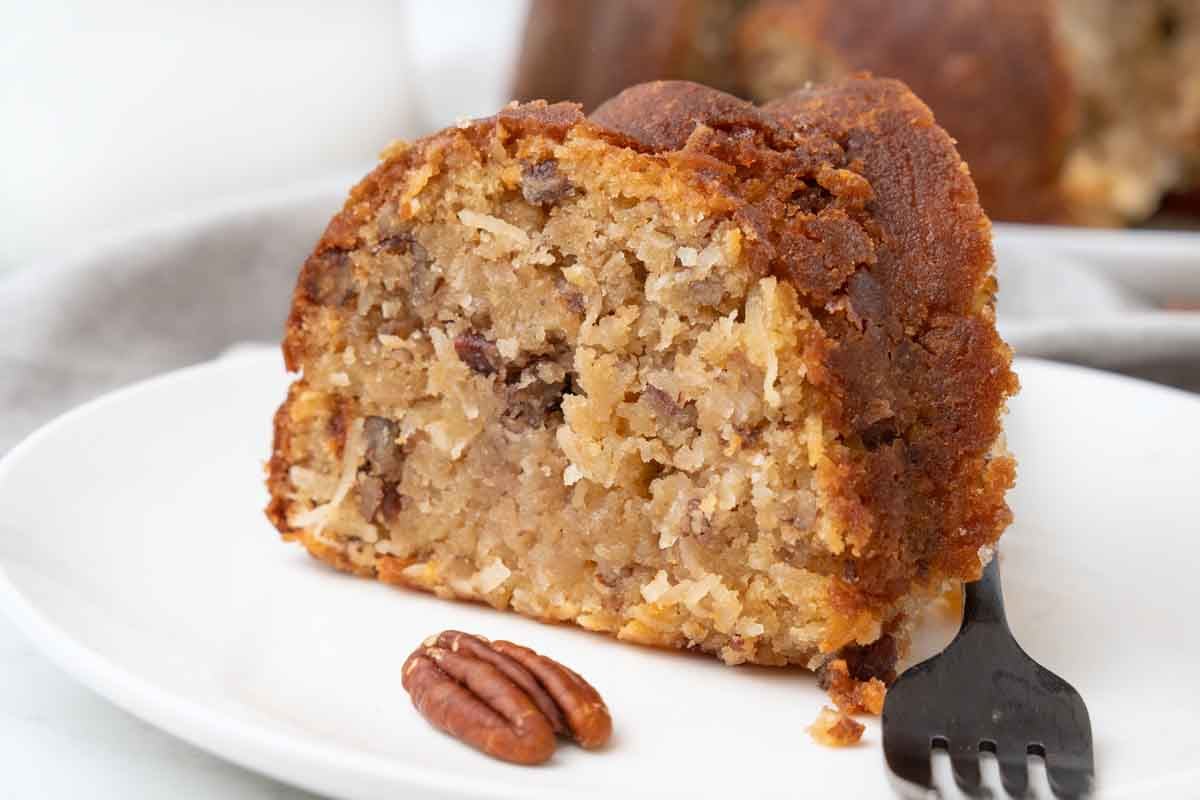 The texture of this cake reminds me of my hummingbird cake but is much easier to make. The crushed vanilla wafers melt into the batter, creating a fine crumb, and the sweet coconut and chopped pecans take it to a whole new level of deliciousness.
Ingredients to make Vanilla Wafer Cake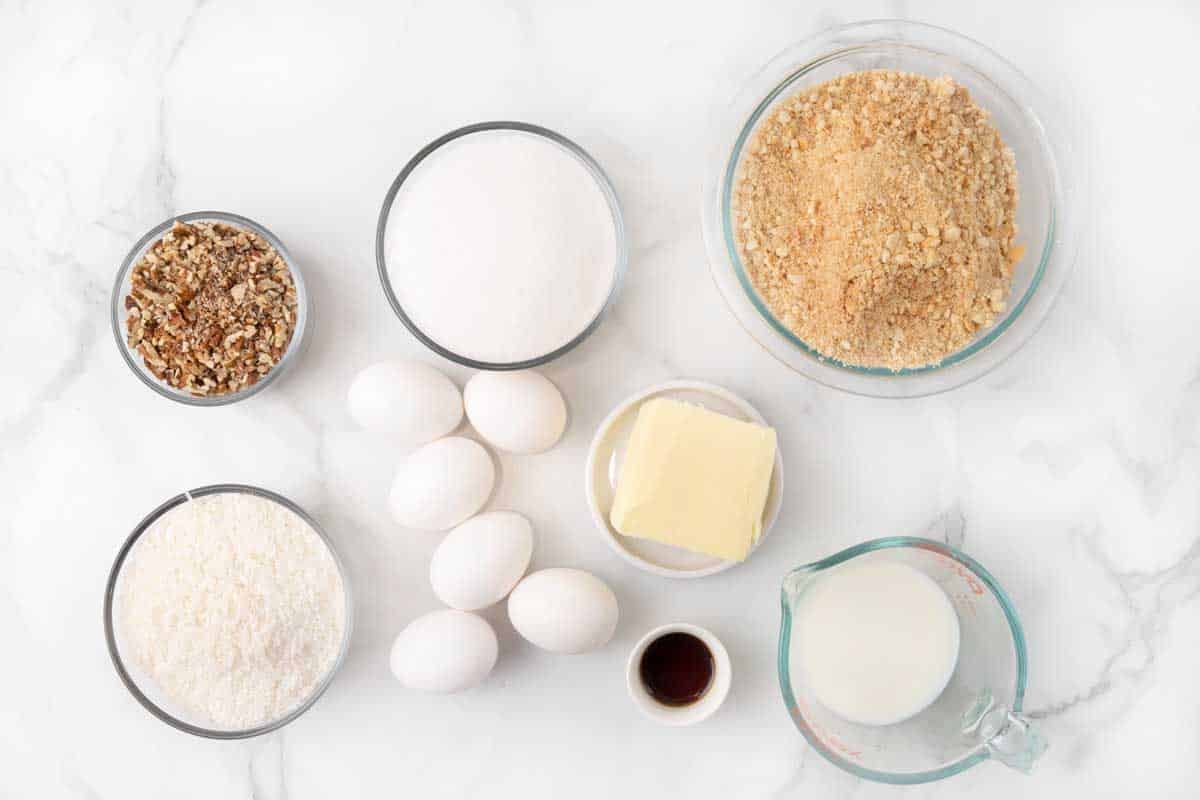 Let's start by gathering the simple ingredients we need to make Wings. In Chef Speak, this is called the "Mise en Place," which translates to "Everything in its Place."
Not only does setting up your ingredients ahead of time speed up the cooking process, it also helps ensure you have everything you need to make the dish.
I do love the added flavor the shredded coconut and pecans add to the cake, but if you've got a nut allergy, feel free to eliminate one or both from the recipe. For a change of pace, add your favorite chocolate chips or toffee bits to the cake batter.
How to make Vanilla Wafer Cake
Preheat oven to 350 degrees F.
Grease and flour a bundt cake pan and set aside until needed.
Place vanilla wafers into a food processor and pulse to a fine crumb. You can also place the cookies in a ziplock bag and use a rolling pin to break up the cookies.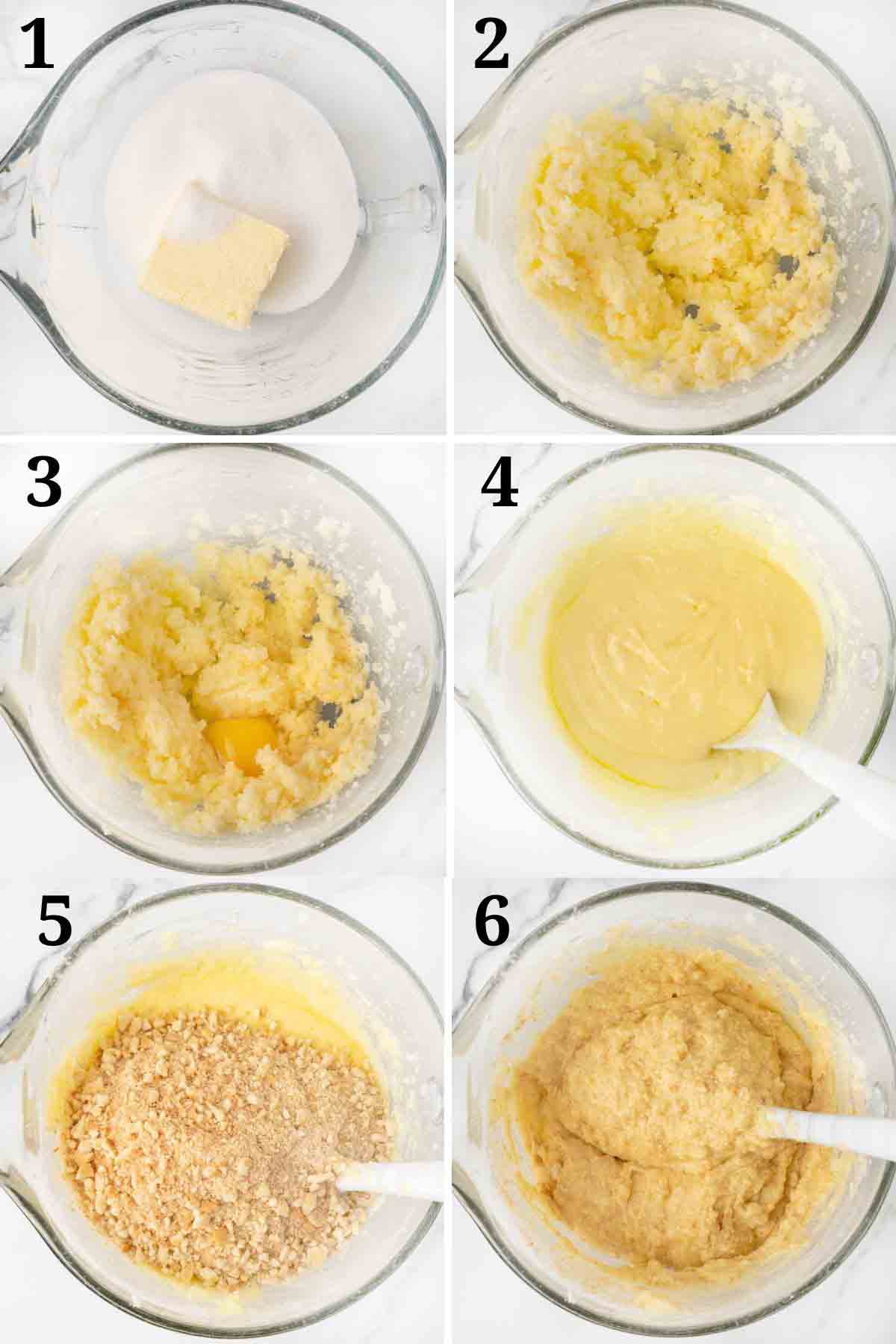 Add the unsalted butter and granulated sugar to the bowl of a stand mixer fitted with the paddle attachment (or an electric mixer and large bowl).
Cream butter and sugar until light and fluffy (2-3 minutes).
Add the room temperature eggs one at a time, scraping the bottom and sides of the bowl between each addition.
Whisk until well blended.
Add half the crushed vanilla wafers to the mixture.
Mix until just combined.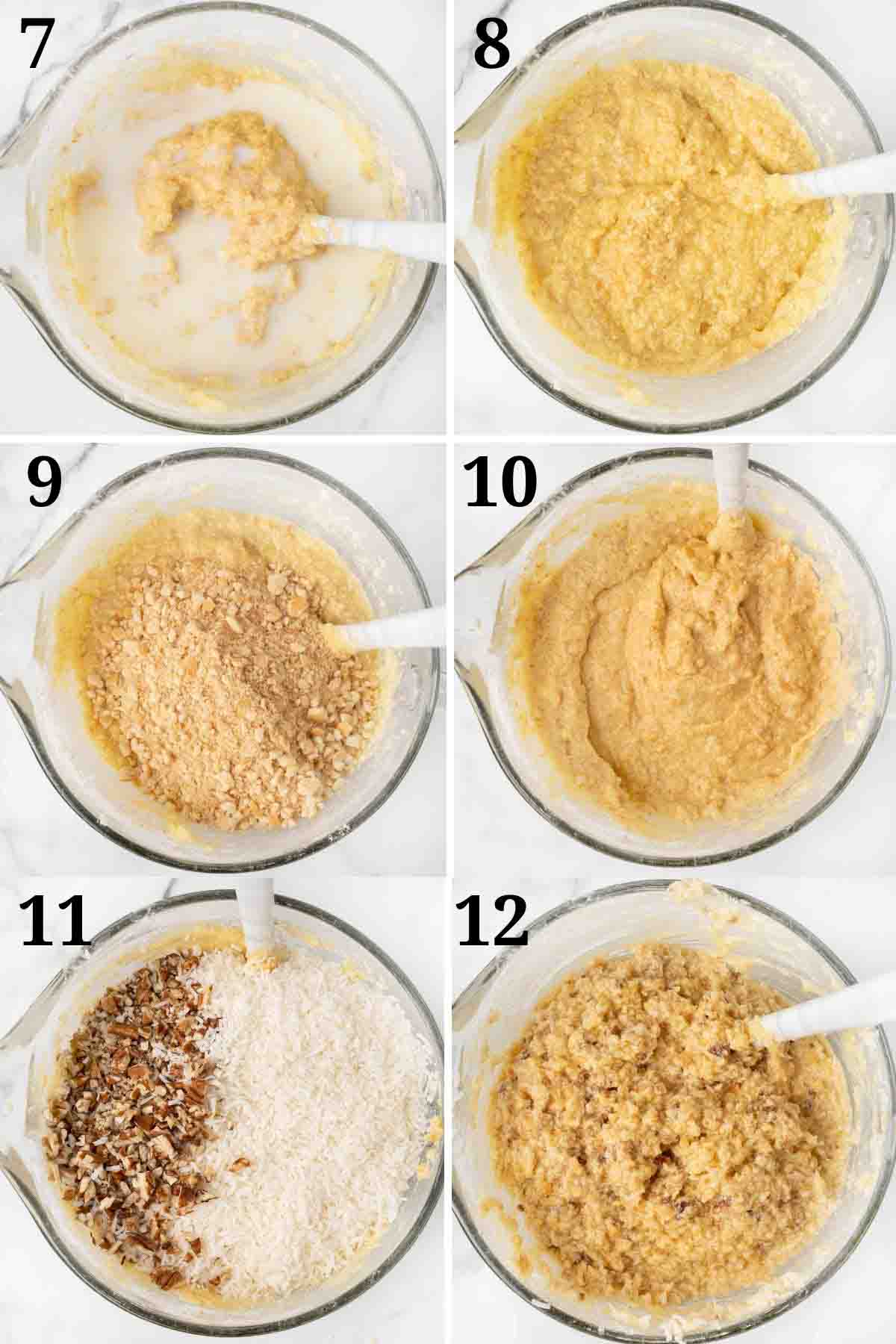 Add the milk to the mixture.
Mix until well combined.
Add the rest of the crushed vanilla wafers.
Mix just enough to combine.
Add the vanilla extract, shredded coconut, and chopped pecans to the cake batter.
Fold the ingredients into the vanilla wafer cake batter just enough to combine.
Pour batter into the prepared bundt cake pan. Then, place the pan on the center rack of the preheated oven and bake for 60 to 70 minutes. Or until a toothpick inserted into the center of the cake comes out clean.
Place the cake pan on a wire rack to cool in the pan for 15 minutes.
Place a baking sheet on the rack below the cake in case there is any overflow during the baking process.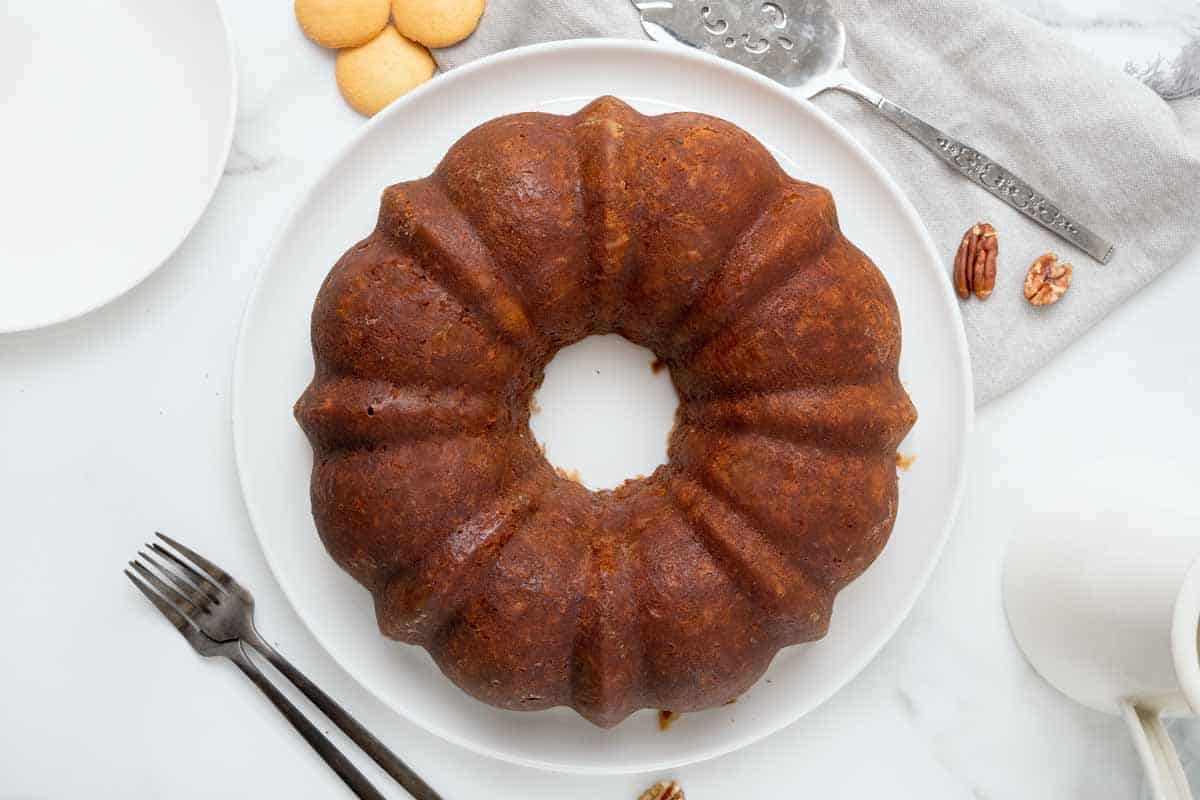 Invert the pan onto a cake stand or cake plate. Make sure to let the cake fully cool before slicing. For an extra special treat, serve this old-fashioned vanilla wafer cake with vanilla ice cream or homemade whipped cream.
If you're feeling decadent, top this amazingly delicious cake with cream cheese frosting.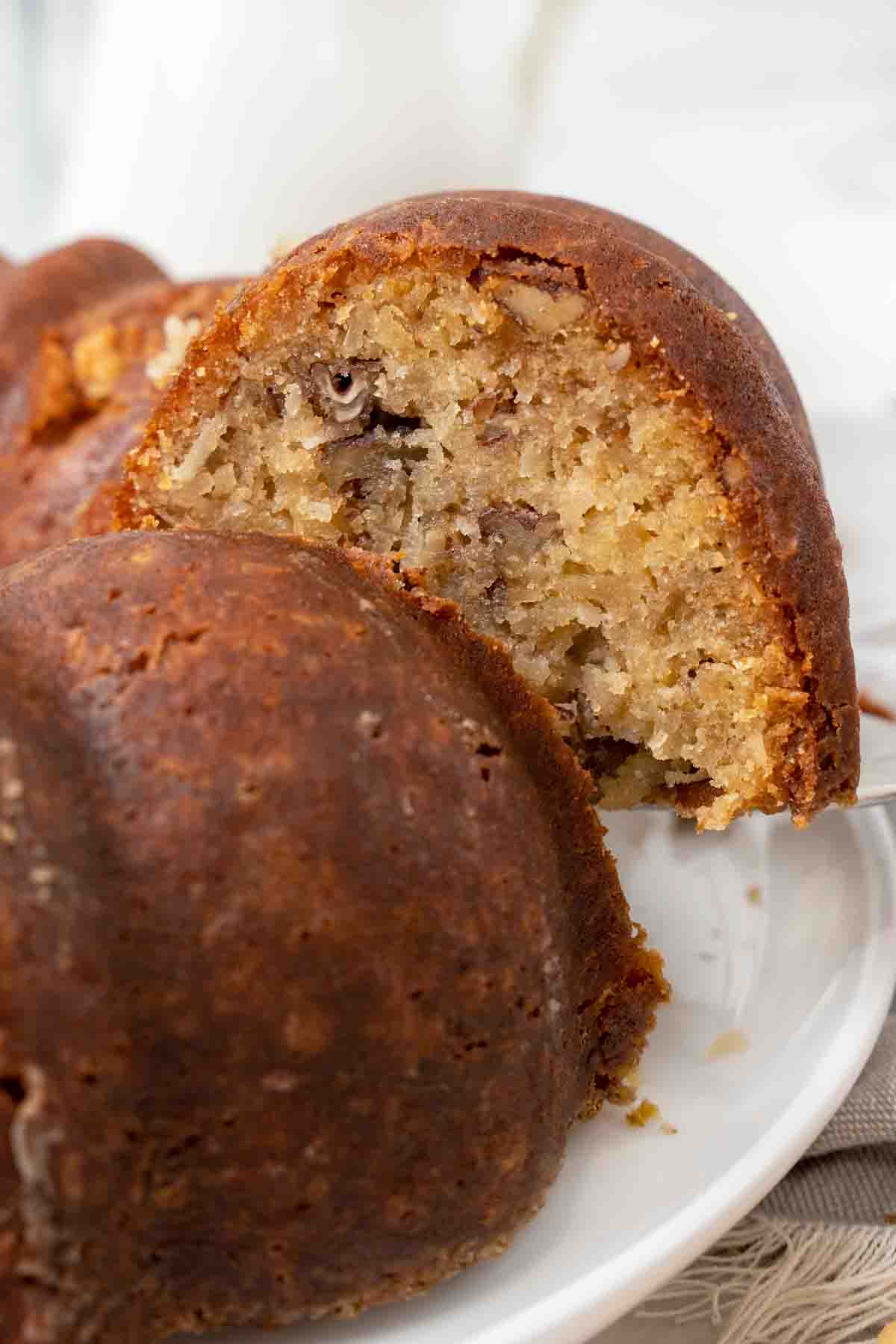 Your whole family is going to love my vanilla wafer cake. And it's the perfect cake to take to potlucks, family get-togethers, or game day.
Store the vanilla cake in an airtight container at room temperature when not serving for 4 – 5 days. Refrigerated, it will keep for up to 7 days. To freeze the cake, let it completely cool, then double-wrap it in plastic wrap and keep frozen for up to 3 months. Defrost overnight in the refrigerator before serving.
Recipe FAQ's
What is a vanilla wafer cake?
A vanilla wafer cake is a dessert made from crushed vanilla wafers, butter, eggs, nuts, and coconut. It is known for its moist and dense texture, similar to a pound cake.
Why is my cake dry?
Overbaking is the most common reason your cake turns out dry. Make sure that you check the cake with a toothpick 5 minutes before the baking time has elapsed. A dry cake can also be due to using too few wet ingredients or substituting ingredients that can affect moisture levels.
What can I use instead of coconut?
If you're not a fan of coconut or are allergic, you can omit it entirely or replace it with more nuts or dried fruits like raisins or cranberries. Chocolate chips also make a nice addition.
More Recipes You'll Love!
Chef's Choice
Nordic Ware Pro Bundt Pan
You're going to love this 12-cup bundt pan. Properly taken care of it will last a lifetime.
Buy On Amazon
This post includes affiliate links. As an Amazon Associate, I earn from qualifying purchases.