My homemade Cream Cheese Frosting is sweet and tangy, thick and creamy. It's the perfect sweet frosting for carrot cake, spice cake, cupcakes, or your favorite cake. Made using 4 simple ingredients and taking less than ten minutes to make, I will admit that this is my all-time favorite frosting.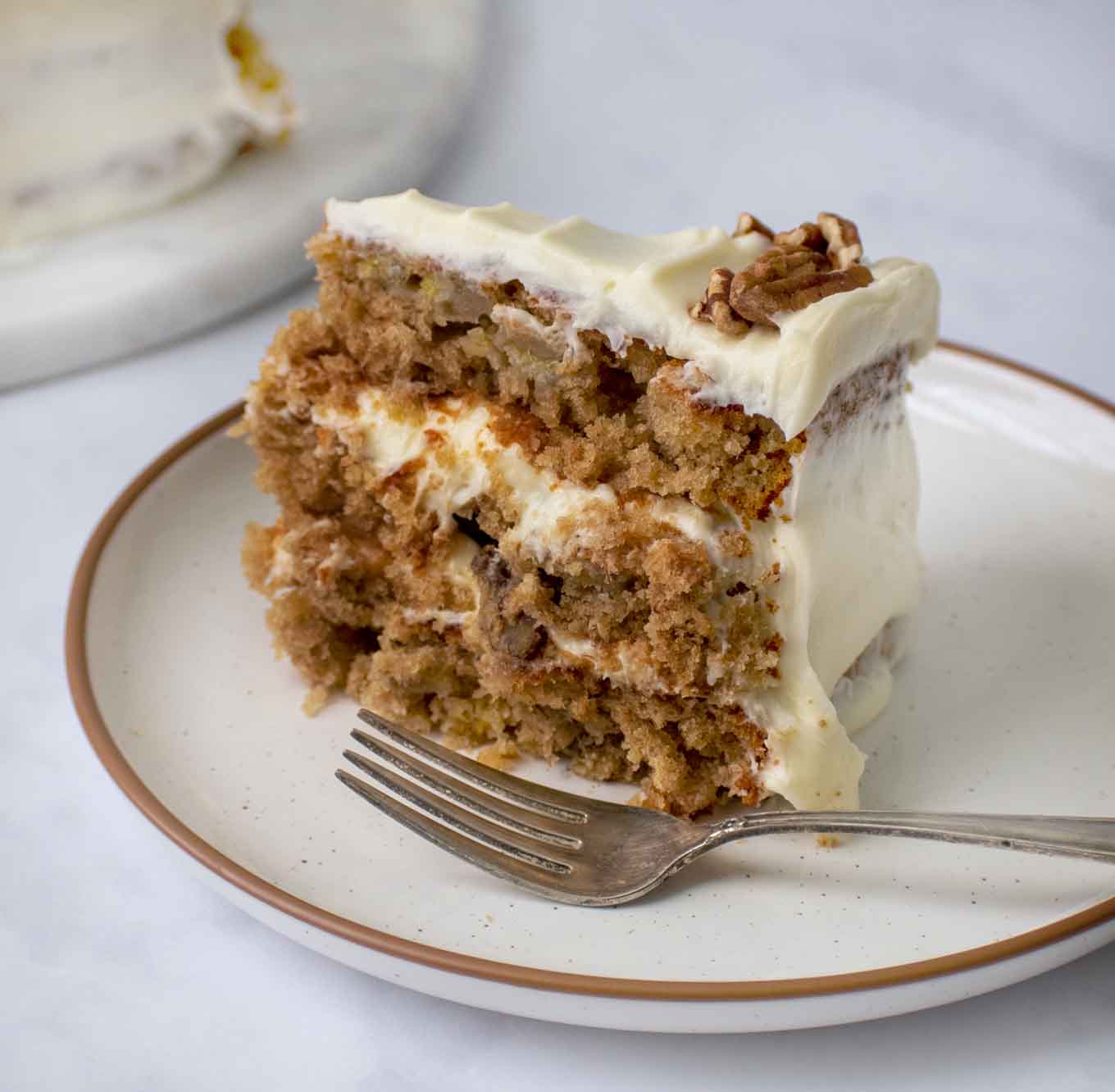 This easy recipe is what I used to frost my Hummingbird cake.
Sweet, creamy and delicious after one taste, I know you'll agree this is the Best Cream Cheese Frosting recipe.
Ingredients to make Cream Cheese Frosting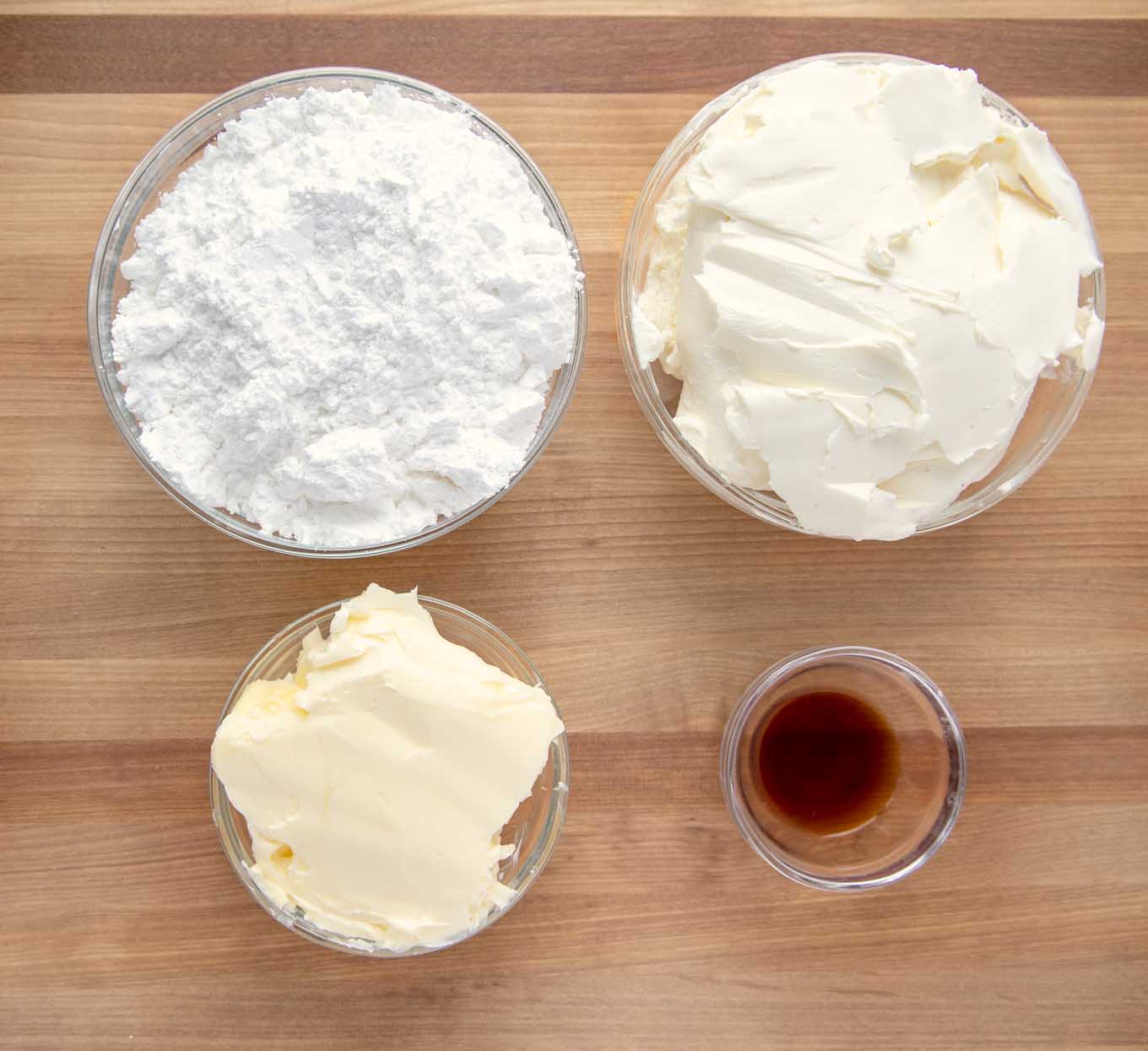 Let's start by gathering the ingredients we need to make my Classic Cream Cheese Frosting. In Chef Speak, this is called the "Mise en Place," which translates to "Everything in its Place."
Not only does setting up your ingredients ahead of time speed up the cooking process, it also helps ensure you have everything you need to make the dish.
Four Simple Ingredients
cream cheese
unsalted butter
confectioners sugar (aka powdered sugar and 10X sugar)
vanilla extract
This recipe will make enough frosting for a three-layer cake. Refrigerate any leftover frosting in an airtight container.
How to make Cream Cheese Frosting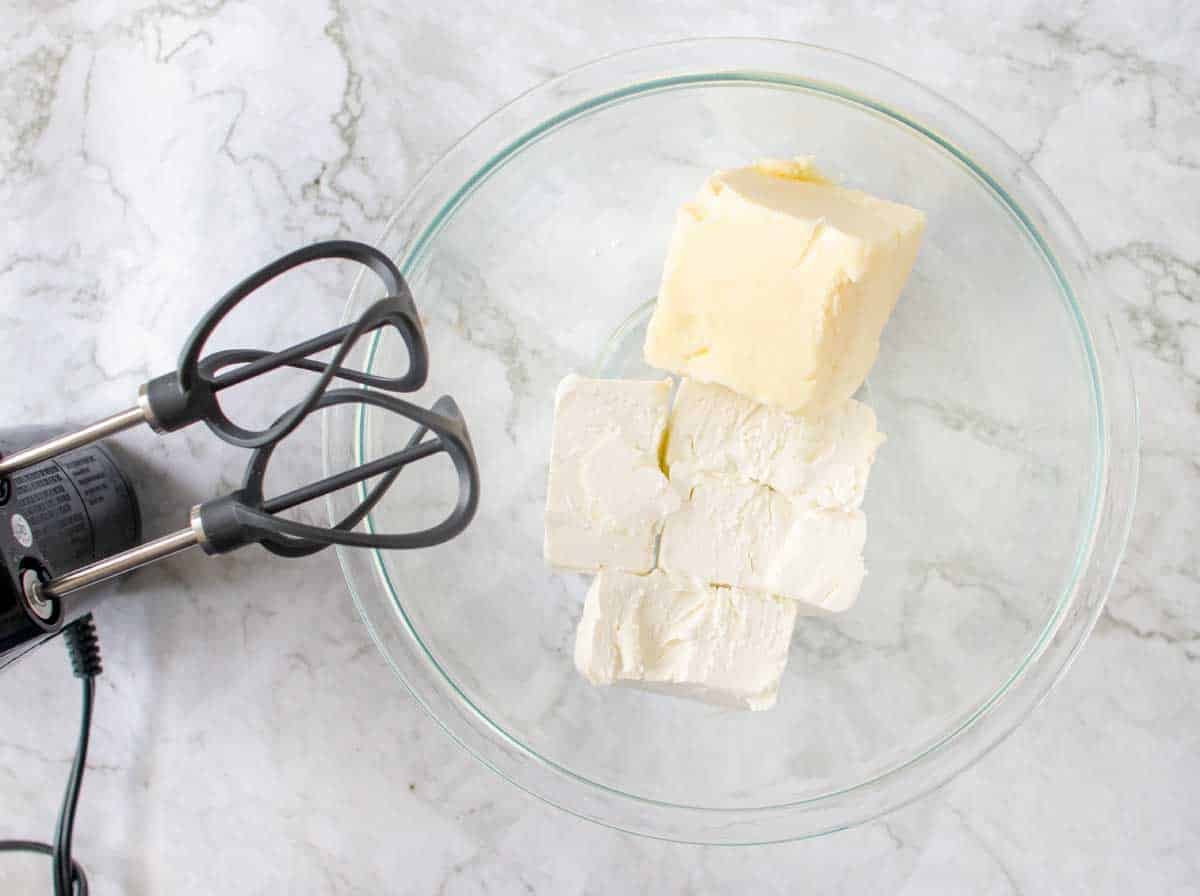 Add the cream cheese and butter to a large mixing bowl or the bowl of your stand mixer.
*Cream cheese is the regular 8-ounce block. Do not use whipped cream cheese.
Whip the cream cheese and butter (starting low and increasing speed) until fluffy, 4-5 minutes. Scrape down the bottom and sides of the bowl as needed during the whipping process.
The butter and cream cheese should be at room temperature but not too soft. You should be able to push your finger and make an indent but not be able to push straight through the butter.
Add the vanilla and powdered sugar to the cream cheese mixture.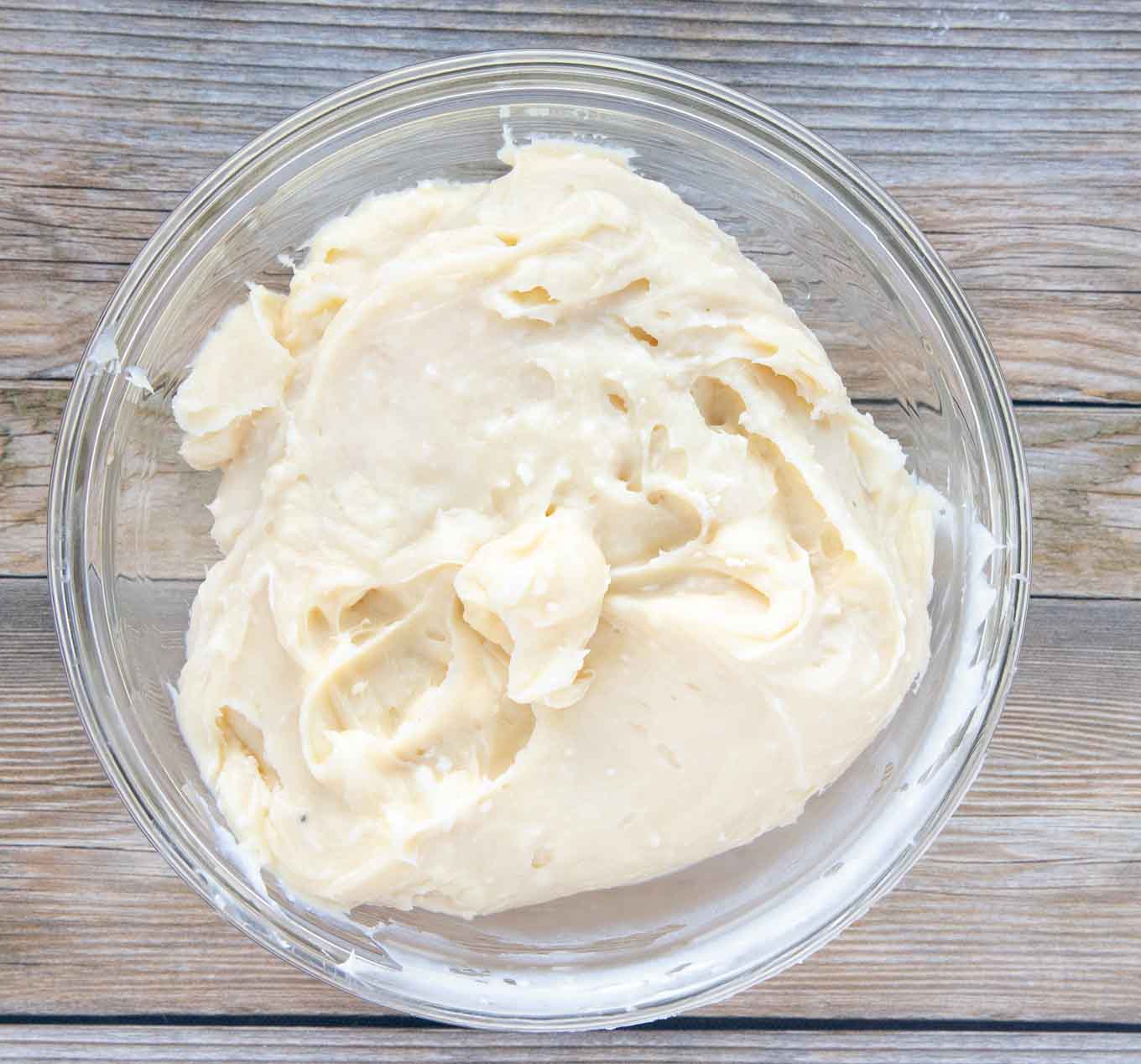 Mix the frosting on low speed until well blended. But be careful not to overmix the frosting.
The frosting should be creamy and spreadable. If the frosting is too loose, add a little bit of powdered sugar to the frosting. If the frosting is too thick, add a little milk to the frosting until you have the desired consistency.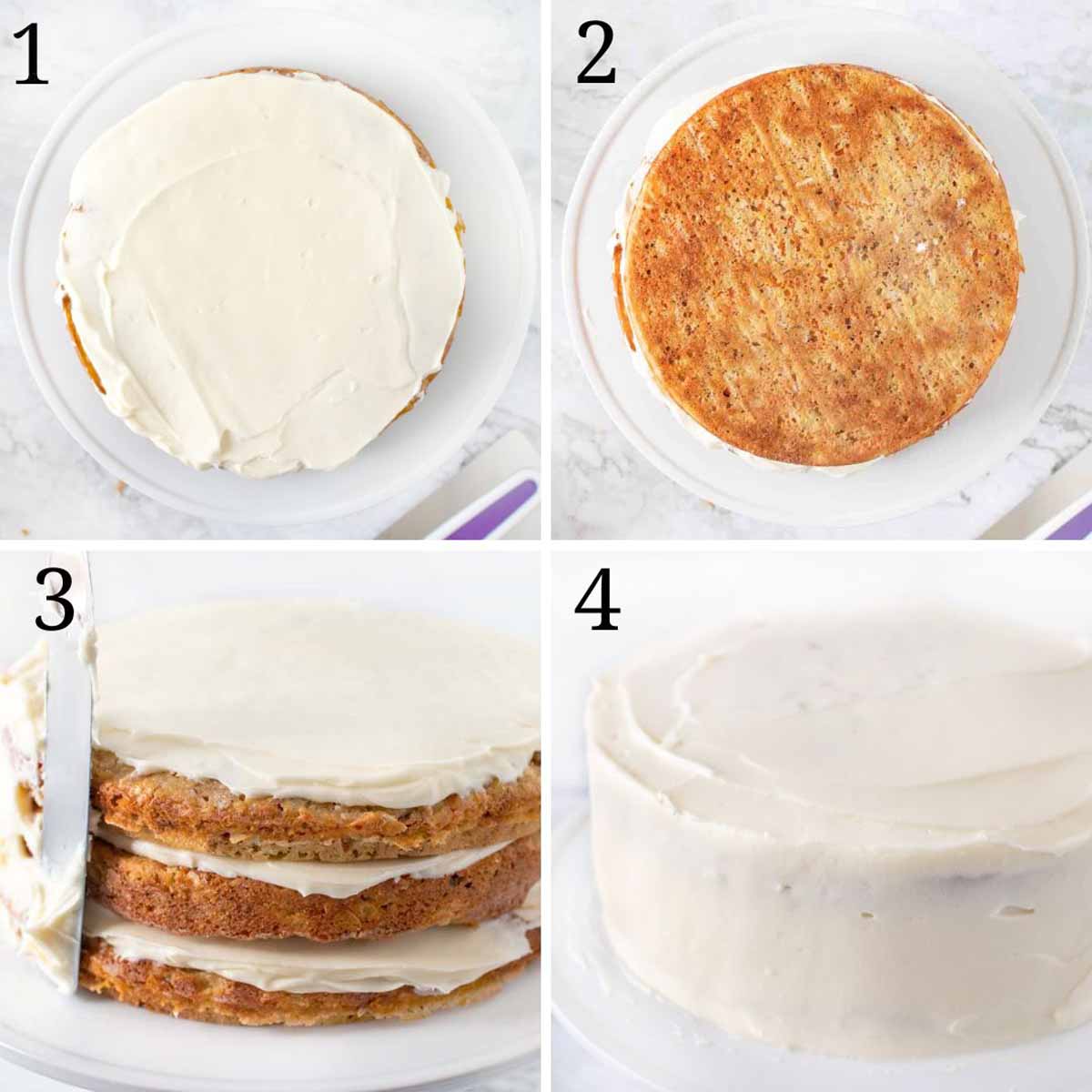 It's the perfect compliment for your favorite layer cake. This is my go-to frosting for my carrot cake, red velvet cake, Guinness chocolate cake, and pumpkin cake.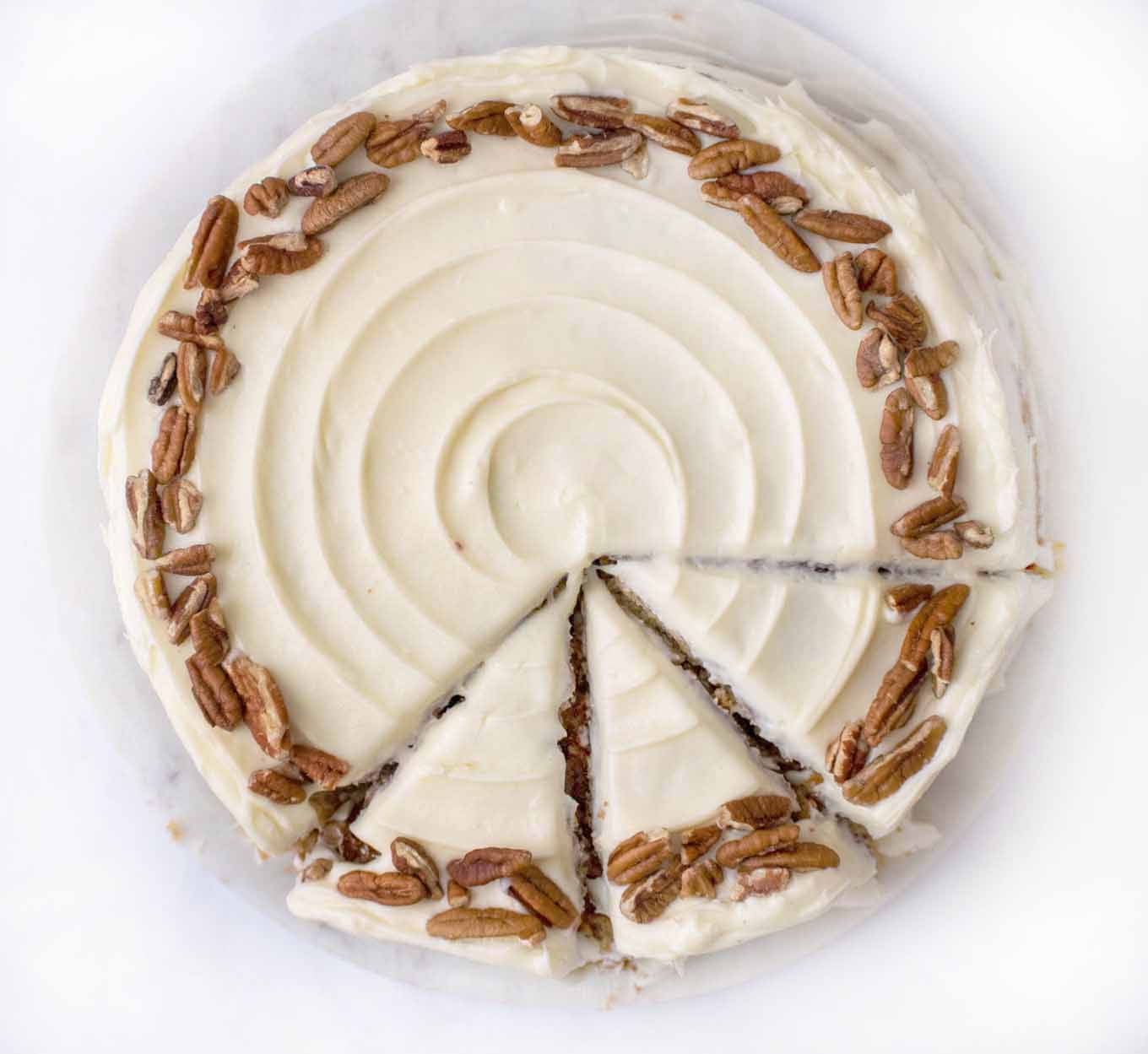 My frosting can be made with less sugar if you like it less sweet, and cocoa powder can be added to make chocolate cream cheese frosting.
Recipe FAQ's
Does a cake with cream cheese frosting need to be refrigerated?
Yes, it does. Any cakes or cupcakes using it should be refrigerated when not being served.
Cream cheese frosted cakes should not be left unrefrigerated overnight.
Can cream cheese frosting be frozen?
Yes, the frosting can be stored in an airtight container in the freezer for up to 2 months. Let the frosting defrost overnight in the refrigerator and re-whip the frosting before using
More Recipes You'll Love!