Halibut has become one of my new favorite seafood options because of its flavor and texture. Halibut is a lean fish with mild, sweet tasting white flesh, large flakes and a firm but tender texture. Because of its leanness, it becomes dried-out if overcooked which is true of just about any fish you cook. Undercooking and finding that sweet spot will have you enjoying your Halibut and other fish you cook so much more.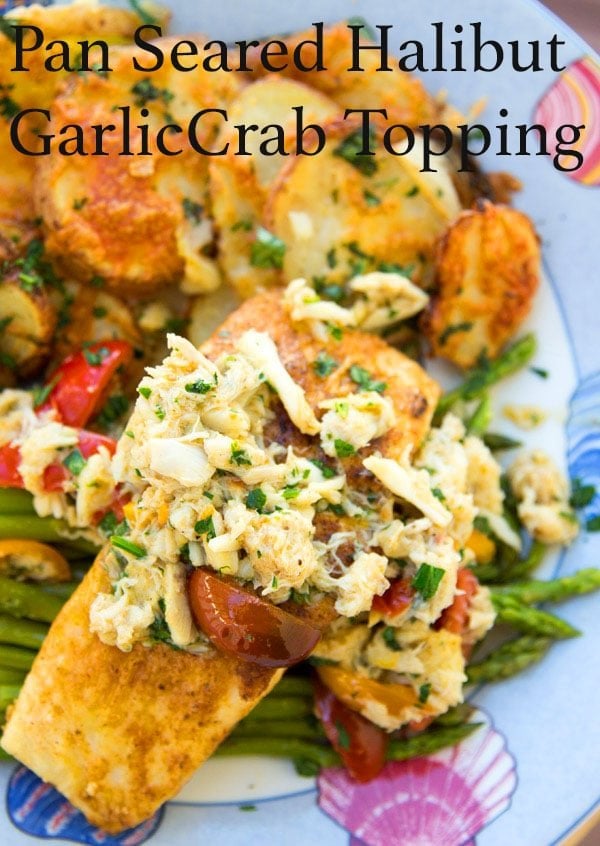 When making this dish my mind went to an Oscar-style topping. But instead of placing a few asparagus on top and adding a healthy portion of hollandaise sauce, I opted to add a larger portion of asparagus underneath the fish and left off the hollandaise.
In my mind, I just scored bonus points by adding more veggies and not adding additional butter.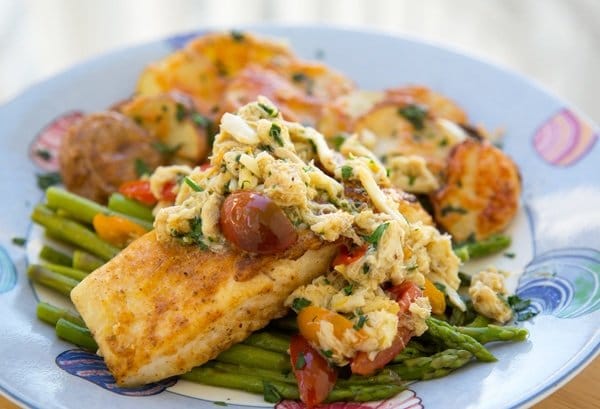 I will agree that there's a lot going on with this dish, and I didn't have my standard white plate to serve on but the ingredients are pretty wholesome. Let's go down the list.
Alaskan Halibut (frozen) wild-caught using line and hook and sustainable
organic asparagus
organic tomatoes
fresh crabmeat wild-caught from the U.S. Gulf
U.S. grown garlic
fresh Italian parsley
extra virgin olive oil first cold press
Of course, I did add a side of roasted organic potatoes (olive oil, sea salt and black pepper) with the indulgence of a little shredded cheddar on top, but other than the possible location of the harvest of crabmeat it was pretty darn clean in my eyes. A restaurant-style meal prepared with wholesome ingredients.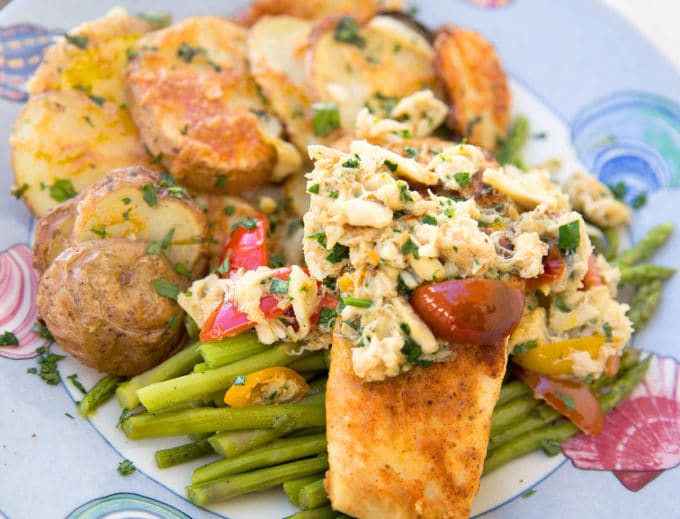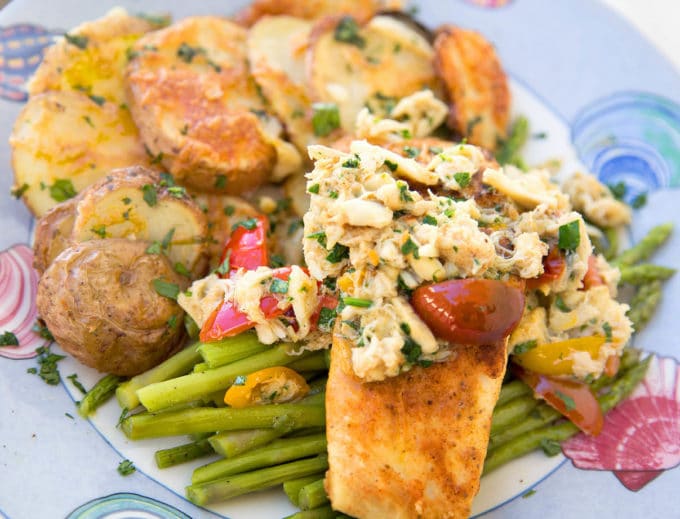 If you've never had halibut you're going to love it! And if you want to just grill, bake or saute it, remember to watch your cooking time!
If you enjoyed this recipe you may also like these: