This post includes affiliate links. As an Amazon Associate I earn from qualifying purchases.
My Marinated Grilled Lamb Chops will make you smile!
This is a sponsored post written by me on behalf of Olive Oils from Spain. All opinions are entirely my own.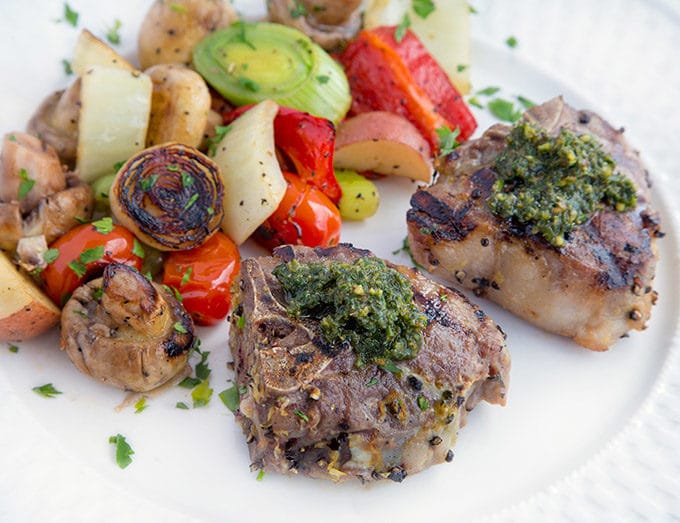 What's on your grill this summer?
I am by no stretch of the imagination a Grill Master, but I do enjoy trying different foods and cooking methods on my grill. But I always seem to come back to the basics when it comes to grilling or roasting my favorite meat, seafood, and vegetables.
And for me, the basics means, Extra Virgin Olive Oils from Spain, sea salt, cracked black pepper and a mixture of garlic and herbs depending upon my mood. It's simple, it's delicious and it's healthy. What more could you ask for?
Mise en Place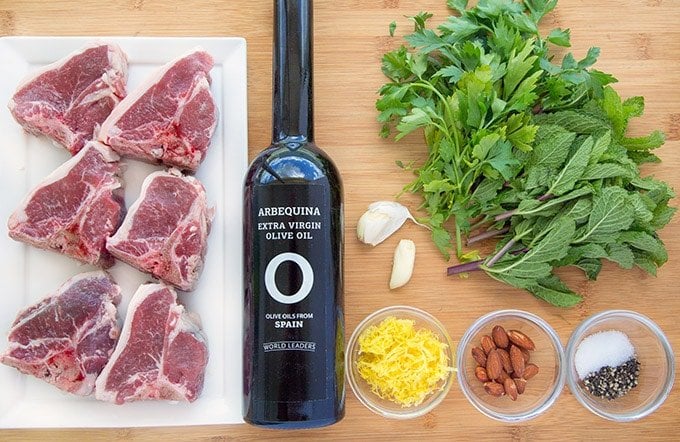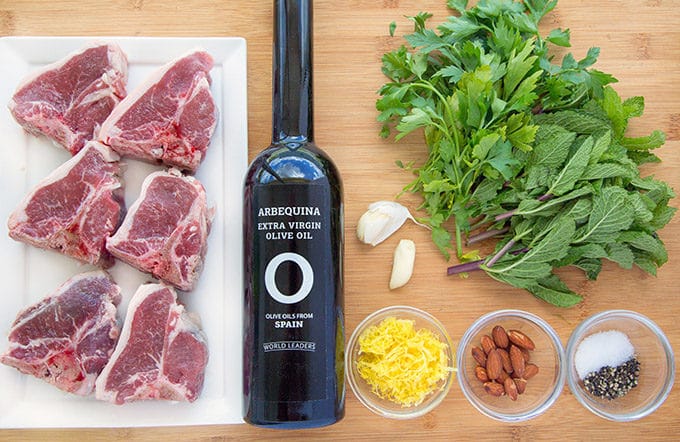 No matter what I'm making I always gather my ingredients before I start. This is a called a Mise en Place or everything in its place. It's a great idea for home cooks to do, that way when they want to make the dish again they can simply look at the picture to see what they need for that particular dish. Think of it as your recipe in picture form. Include a picture of the finished dish and you've got your own personalized cookbook.
As you can see in the picture the bottle very plainly states that its Extra Virgin Olive Oil and that its Olive Oils from Spain. You might ask why that's important.
Not all olive oil is produced equally
A reasonable person would think that olive oil is olive oil, but that's not always true. And that's why it's important to make sure that your Extra Virgin Olive is pure. If you'd like to learn more about why I use Extra Virgin Olive Oils from Spain, click on this link Taste The Truth.
When you spend money on quality ingredients for your family and friends that last thing you want to do is add an inferior product to your recipe. So it is important to learn about the products you use. I'm very picky about my olive oil and only use products I can trust (and that doesn't necessarily mean big popular brands). Read the label and see where your olive oil came from and were the olives actually grown in that country. You'll be surprised. And if you have to look at a map to see where the country is, put the bottle down!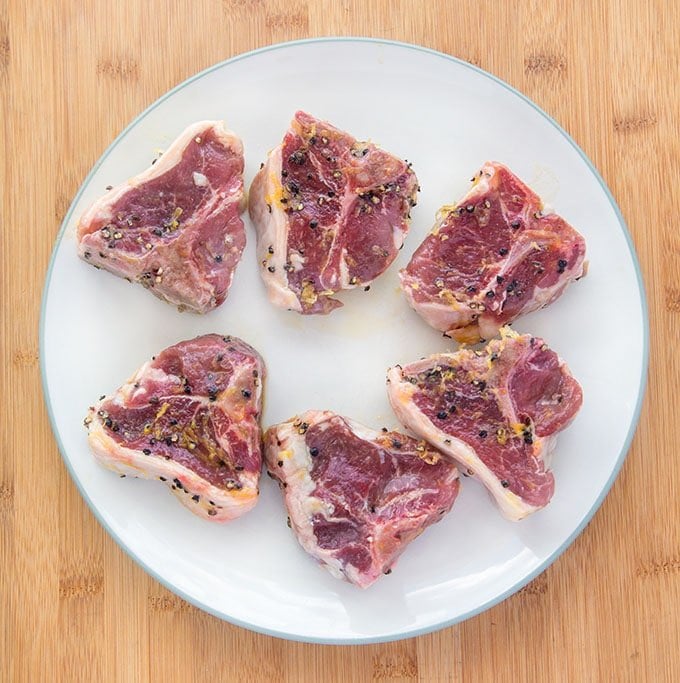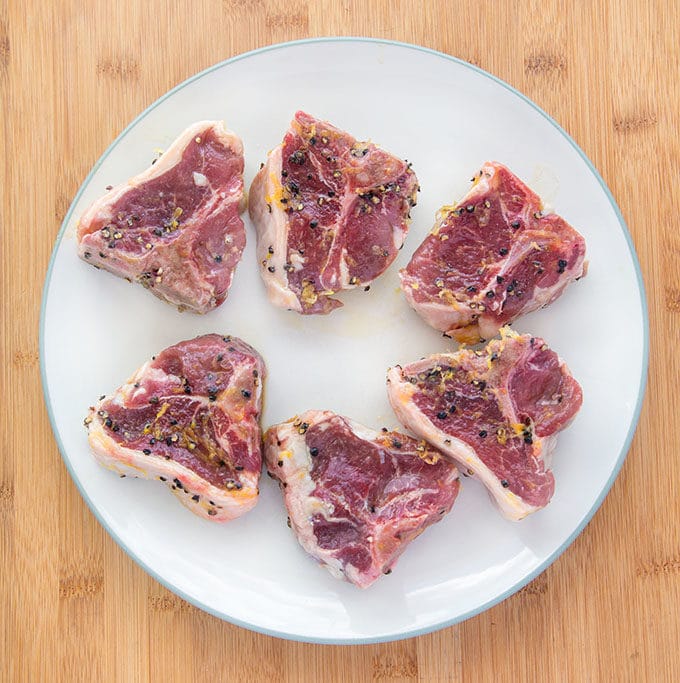 After marinating in a ziplock bag for an hour my lamb chops are ready for the grill.
*Chef Dennis Cooking Tip*
Let your meat come to near room temperature before cooking (20-25 minutes unrefrigerated). This will help it cook more evenly.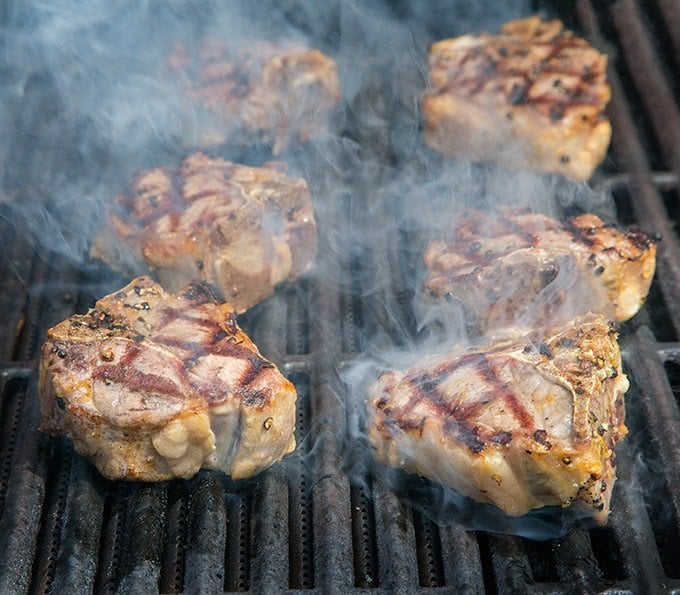 Then it's time to cook up deliciousness on your grill.
*Chef Dennis Cooking Tip*
To get those lovely grill marks on the meats you cook, make sure your grill is really hot and the grates are clean. Marinating puts a thin coat of oil on the meat keeping it from sticking.
To get those crosshatch marks, rotate the meat 180 degrees so it's facing the other direction and place it on a new spot on the grill.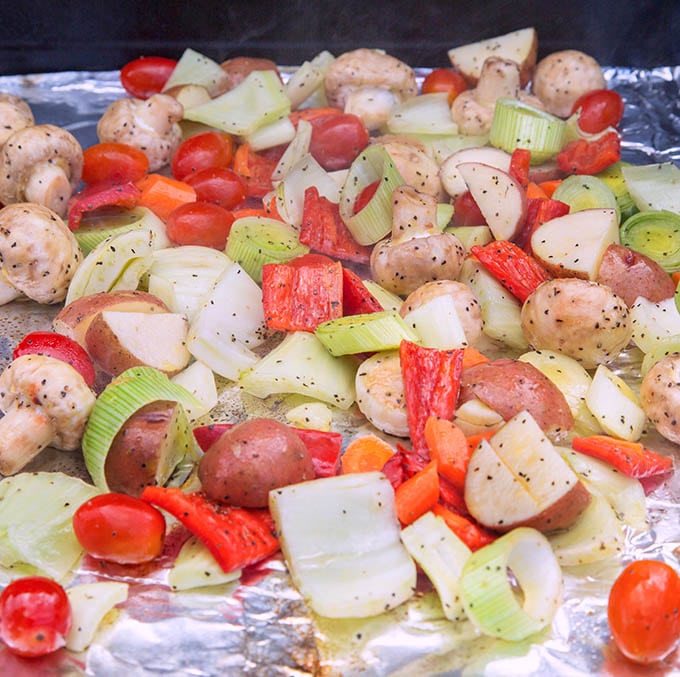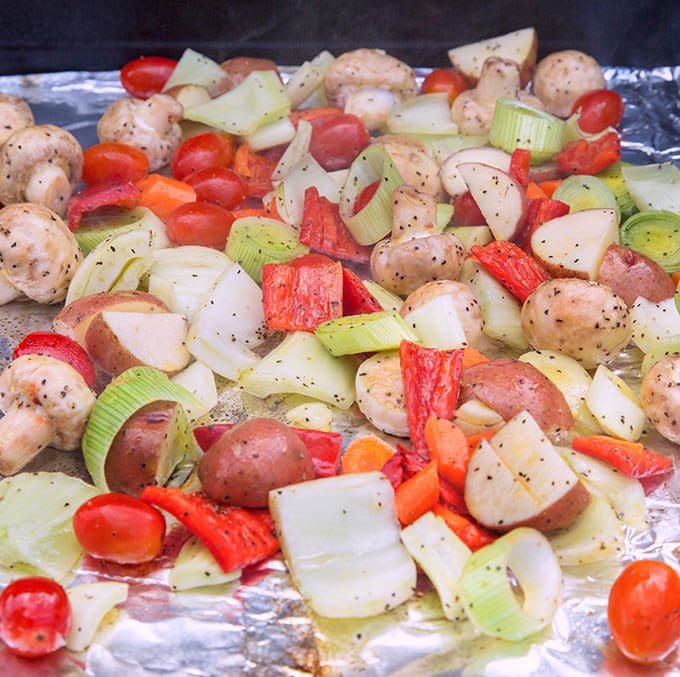 I love cooking vegetables and usually, I cook up whatever I have on hand. Now it's not entirely random, because I pick veggies on my shopping trip that looks the freshest. So no matter how I cook them I have them ready.
Back to the basics, doing a quick marinade with Extra Virgin Olive Oils from Spain, sea salt, and black pepper. This also works very well in the oven.
*Chef Dennis Cooking Tip*
Place aluminum foil on your grill when you cook vegetables. This makes so much easier and they still brown wonderfully.
Now doesn't that look delicious? Could dinner be any easier or healthier?
But the big question is, why don't we see Extra Virgin Olive Oils from Spain in our grocery stores? Visit Taste The Truth to learn why you should be looking for the logo "Olive Oils from Spain" on the bottles you buy.
Wouldn't you like to put something this delicious on your family's dinner table? In this day of takeout and fast food, our diets have suffered. It's time to reclaim your health by getting back in the kitchen.
There's no great mystery to cooking. Finding recipes you can trust, paired with honest, simple products is all you need to eat better. Extra Virgin Olive Oils from Spain has won countless awards for their flavor and purity. And the health benefits of olive oils compared to other cooking oils is vast and makes me wonder why anyone would use anything other than olive oil in their recipes.
If you enjoyed this recipe you might also like these recipes: