It doesn't have to be winter to be soup season, especially when the soup you're making (or eating) is Lobster Chowder. When Lisa and I go out to eat we're always on the lookout for delicious starters and good homemade soups always fall into that category.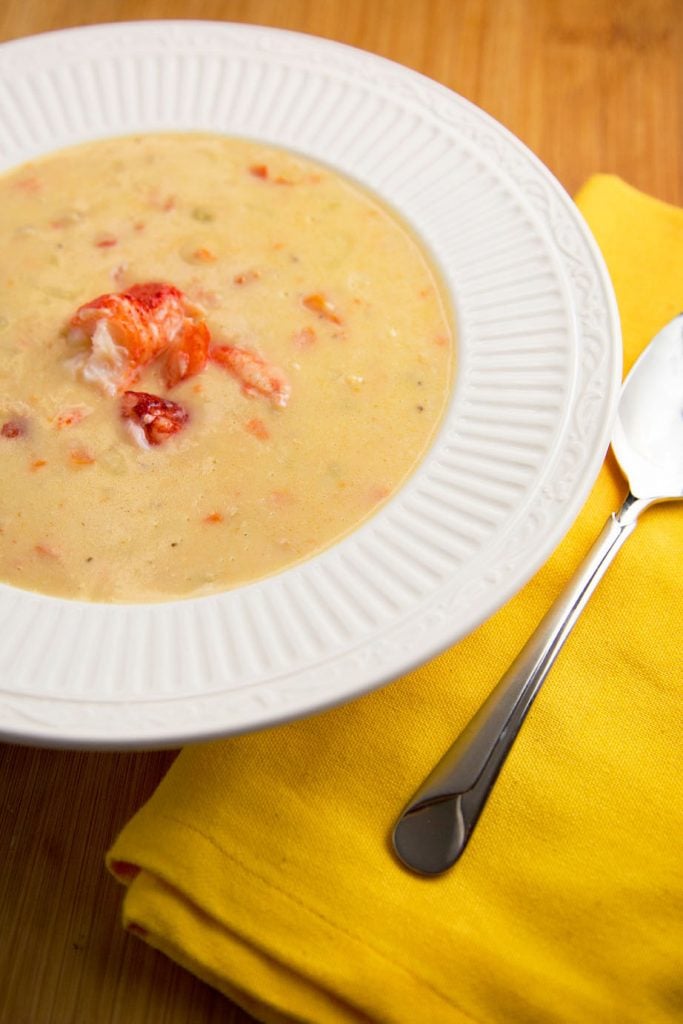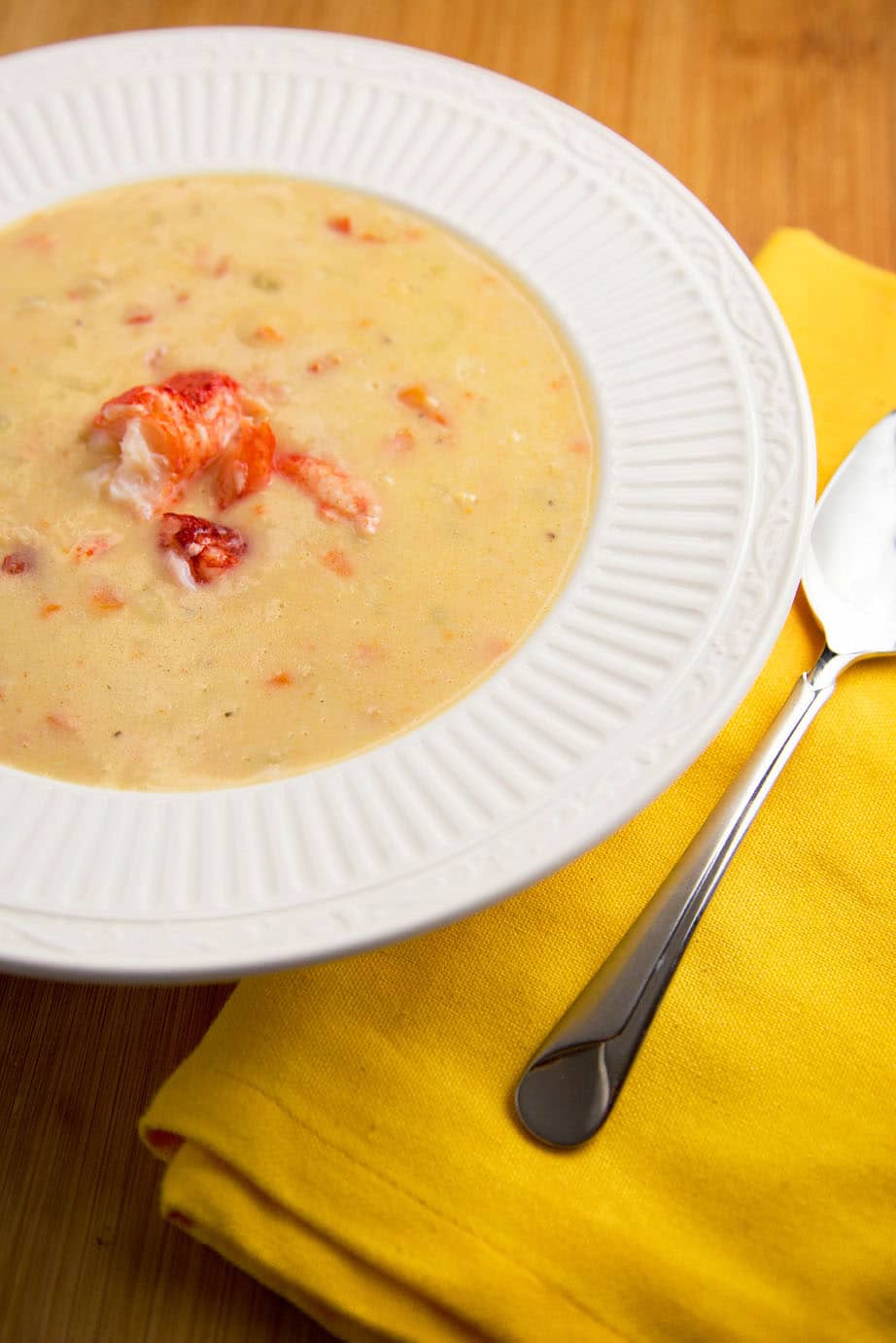 When I first met Lisa many years ago she didn't like lobster, she was a blue claw crab and beer girl. But I think a better way to put it would be she didn't know just how good lobster could be.
That first summer we met I introduced her to the Joys of Lobster and opened up a whole new world of culinary delights!
Needless to say, lobster is now a regular menu item and not just lobster tails. She loves lobster rolls, lobster salad, and of course, lobster bisque. And thanks to my local Restaurant Depot, I can buy 2-pound packs of frozen lobster body and claw meat to make all the dishes that Lisa now loves!
Of course, if you don't have a Restaurant Depot, you can shop at most Supermarkets that carry 8-ounce to 1-pound packs of frozen lobster meat. Look in the frozen seafood area near the fresh seafood in your grocer.
What Kind of Lobster should I use for Soup?
For soup, the only lobster meat you should ever use is body and claw meat. Using lobster tails is a waste of good lobster. The tail meat will toughen and lack the flavor to make this soup ah-mazingly delicious.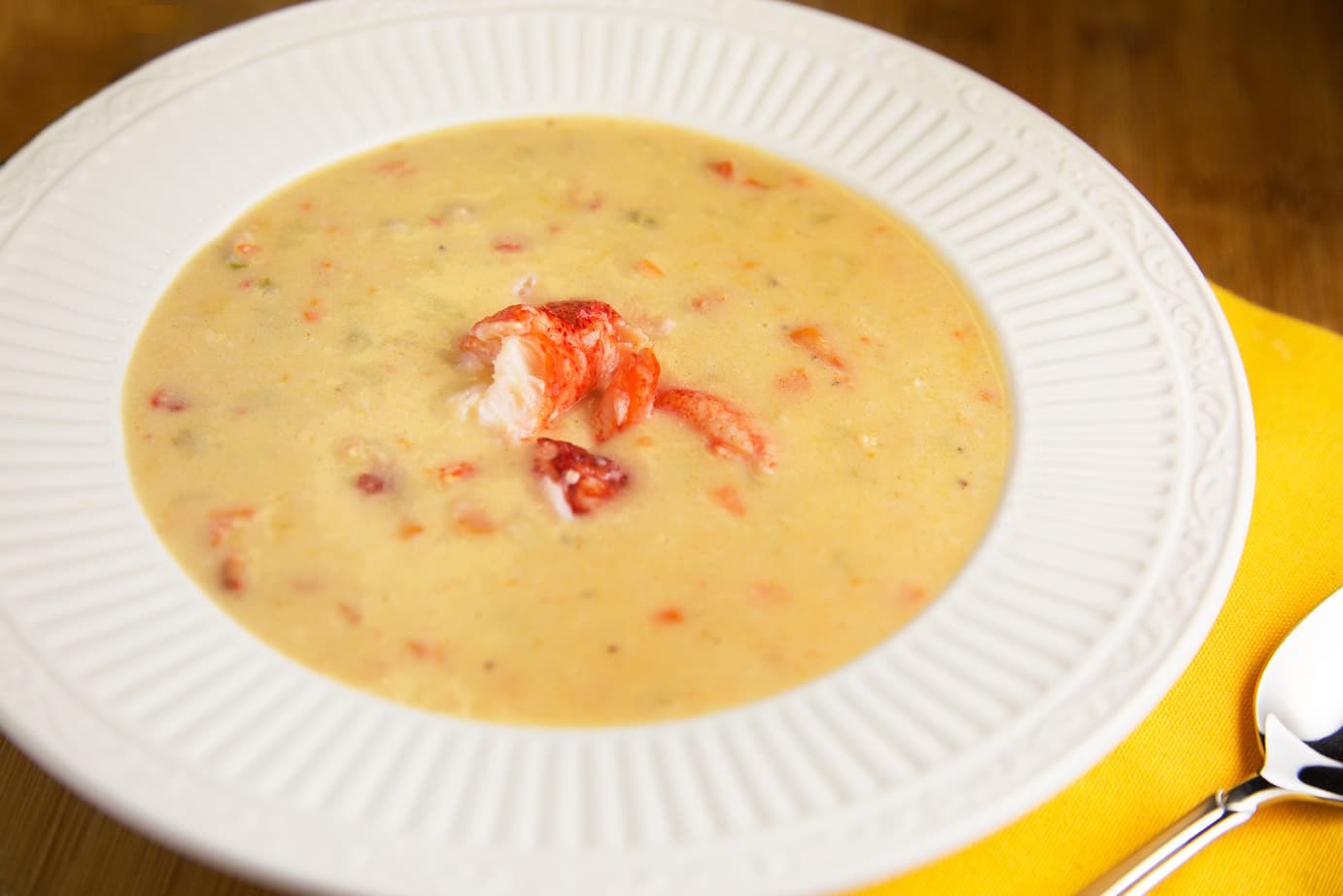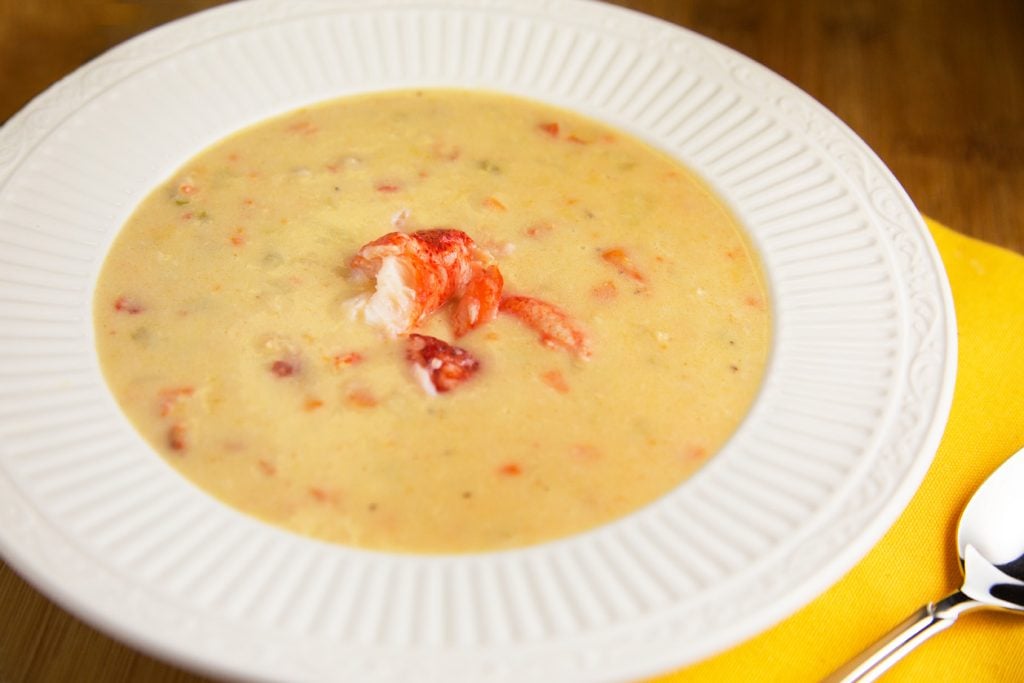 More Recipes You'll Love!