How to make a shrimp and crab chowder for your next special dinner. This restaurant-style soup is sure to amaze your guests!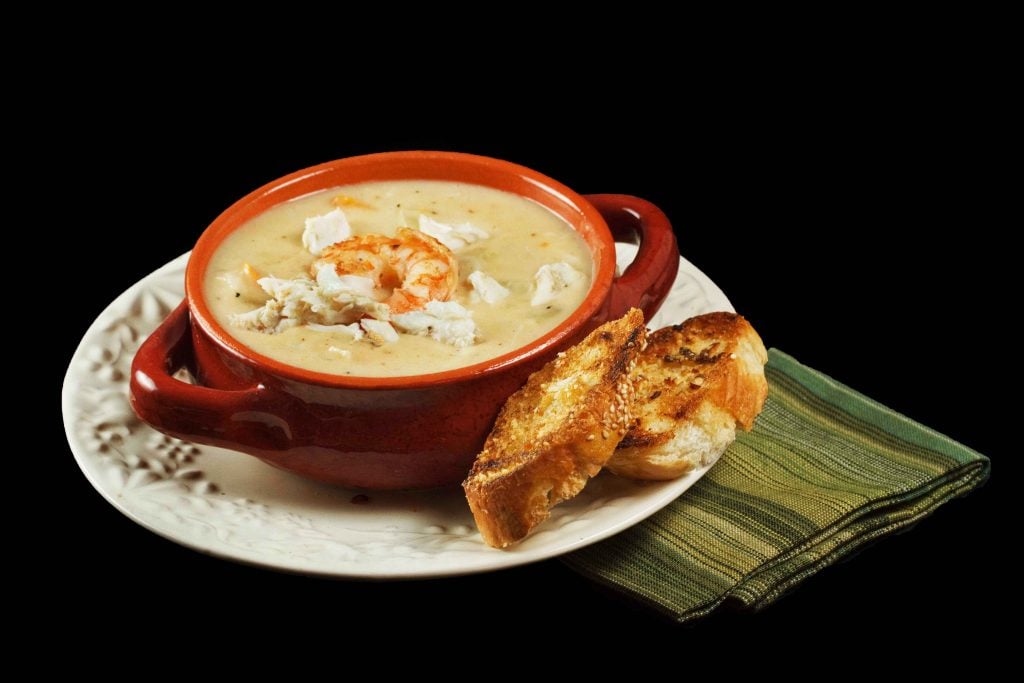 At the beginning of this year, I received an invitation to participate in a Recipe Swap of sorts from Christianna of Burwell General Store. During her travels, Christianna had found an old time hymnal and cookbook ( All-Day Singin' and Dinner on the Ground by Albert E. Brumley) and thought it would be fun to take the older recipes and update them giving them our own twist.
The rules of the swap are pretty simple, change 3 things about the original recipe while staying true to the basic premise of the recipe while adding your own twist to the recipe. This months Selection for the recipe swap was "Wild Rabbit with Vegetables"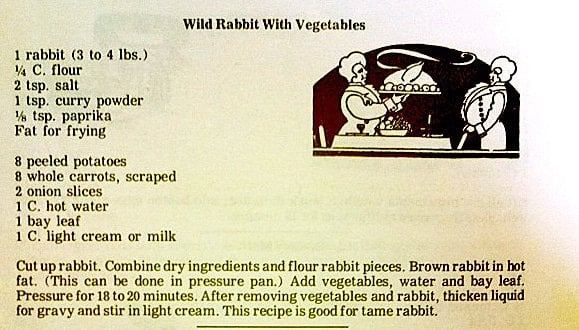 Now I have to tell you, the thought of eating a little fluffy bunny is not high on my list, I do understand they're considered good eatin' in certain parts of the world, but I'm afraid rabbit has not made its way into my repertoire.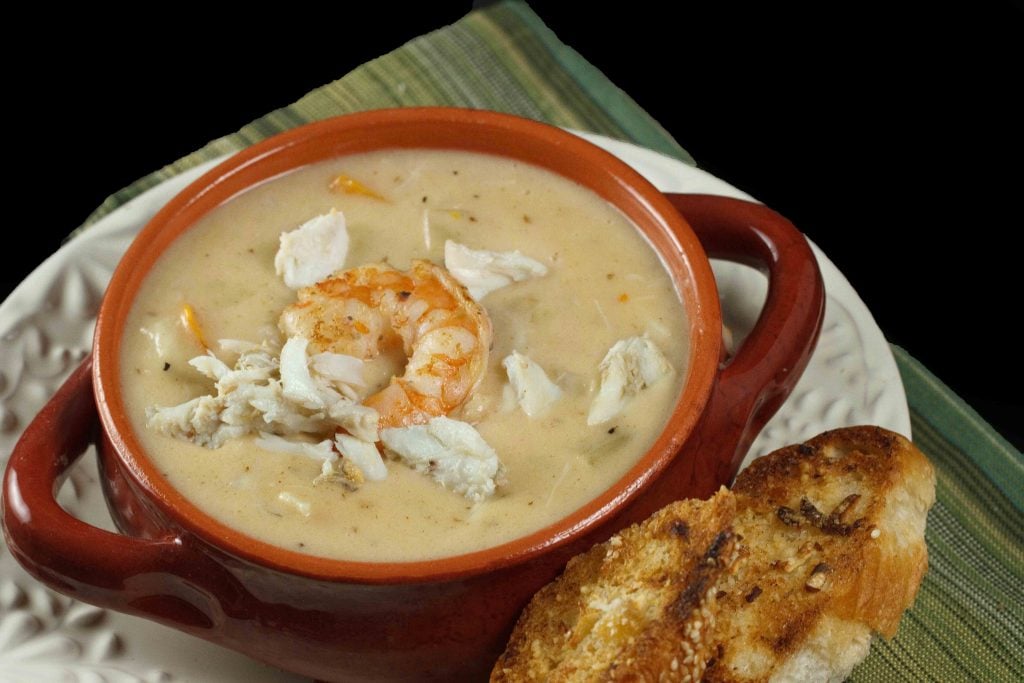 As I looked over the recipe, it really didn't look much different than any stew I could make, and chicken would have been the easiest substitution for the little fluffy bunny….sigh.
But, I had Shrimp and jumbo lump crab meat on hand and rather than make a trip to the store, I decided to make my entry in this months swap a Seafood stew. I did have some fish pieces in the freezer but they looked a little worse for the wear and instead of ingredients in the stew, found their way into the stock pot with all the shrimp shells I had been saving.
This would have made a wonderful fisherman's stew with chunks of fish and even a few clams, but without the fish, I decided to make version into a chowder, it was without a doubt a good decision and will be making many more appearances at our table. Feel free to recreate this dish with whatever seafood you have on hand or is available in your area.
Any way you make it, I'm sure it will be a hit at your table!
If you've tried my Chowder recipe or any other recipe on askchefdennis.com please don't forget to rate the recipe and let me know where you found it in the comments below, I love hearing from you! You can also FOLLOW ME on Instagram @chefdenniseats and @chefdennistravels, Twitter and Facebook.