How to Make Enchiladas:
Being half Mexican and growing up in San Antonio I learned to love Mexican food at an early age and with Cinco de Mayo just around the corner I thought this would be a great way to celebrate my heritage.
One of my earliest memories is my Grandmother sending me down the block to Alejandro's to buy Red Corn Tortillas so she could make me Enchiladas. Although there was no Enchilada Red Sauce involved in her simply prepared gastronomical delight, they were no less delicious and I would eat them as fast as that sweet woman could make them.
Truth be told I'm not sure which one of us enjoyed the process more because she loved to see me eat and would grab my pudgy little cheeks and speak to me in Spanish that I didn't understand, but even at that age I didn't need a translator to know she was telling me how much she loved me.
I started by making Red Enchilada Sauce and I have to admit to having only made it once before many years ago. I wanted it to be smooth right from the start so instead of crushed tomatoes I bought organic tomato sauce. To that, I added basic spices most of which you may already have on hand and a little brown sugar.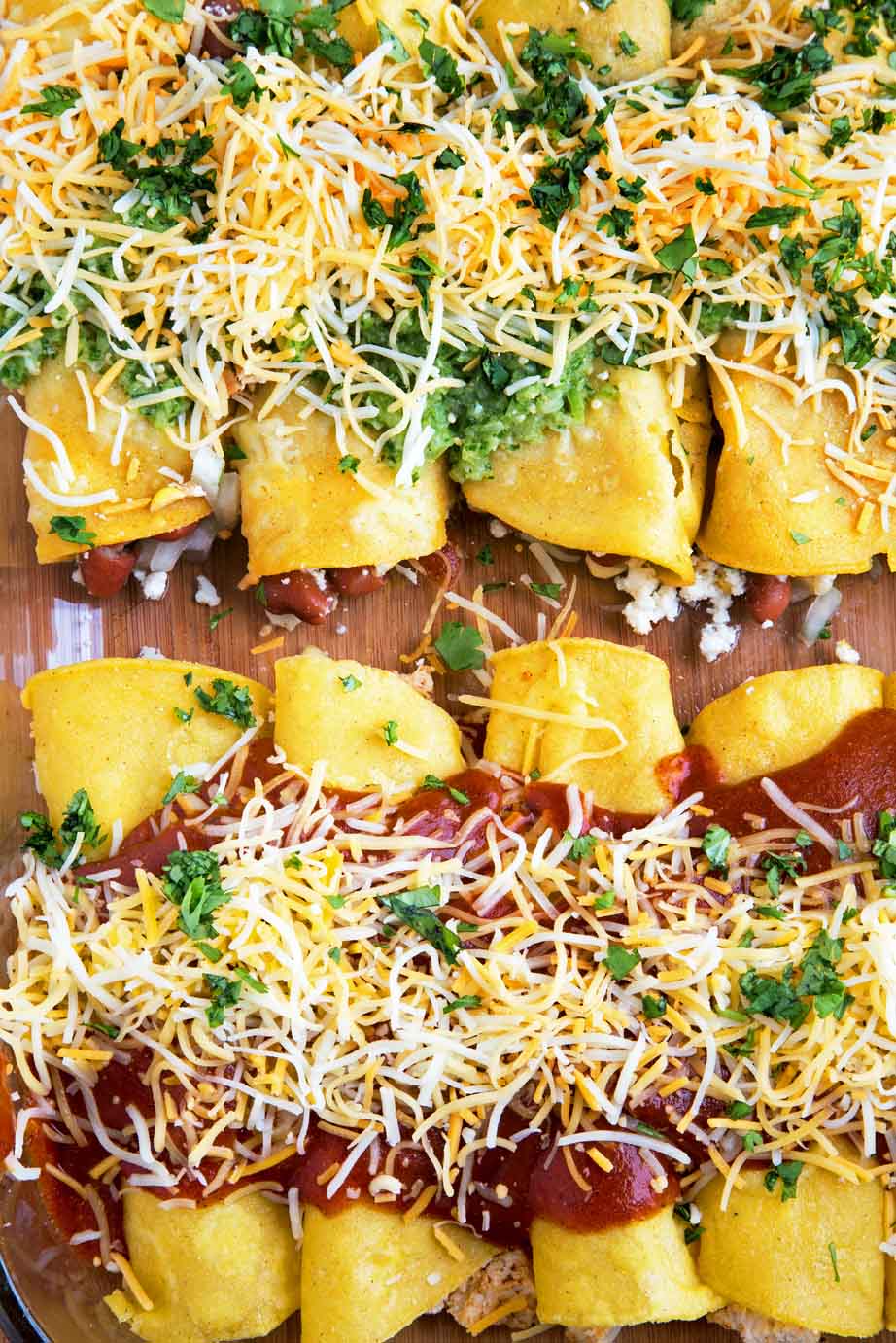 While getting my ingredients together to make Chicken Enchiladas, I also gathered a few extra items and made some vegetable enchiladas and a salsa verde.
I needed to cook the salsa verde which somehow slipped my mind during the show and actually made more of salsa than a Green Enchilada Sauce. So uncooked you've got a great dip, and if you want more of a sauce let it simmer for about 30 minutes over low heat adding a little chicken stock to the mix.
I used the uncooked sauce on my vegetable enchiladas and they were delicious, but not quite as flavorful as the Chicken Enchiladas. I will definitely cook the green sauce next time.
But the end result was amazingly delicious Chicken Enchiladas and the star of the show was the homemade Red Enchilada Sauce. There are so many uses for this flavorful sauce and although I didn't make mine very hot, you can always add extra chili peppers to the mix or hot sauce to get the level of heat up to your liking. For me, it was just hot enough and simply delicious!
If you enjoyed this recipe you may like these: