How to make Grilled Shrimp Street Tacos and make summertime fun time!
You'll love these grilled shrimp street tacos at your next grill event! Flour tortilla filled with a bok choy slaw, grilled seasoned shrimp, pineapple salsa and lime crema.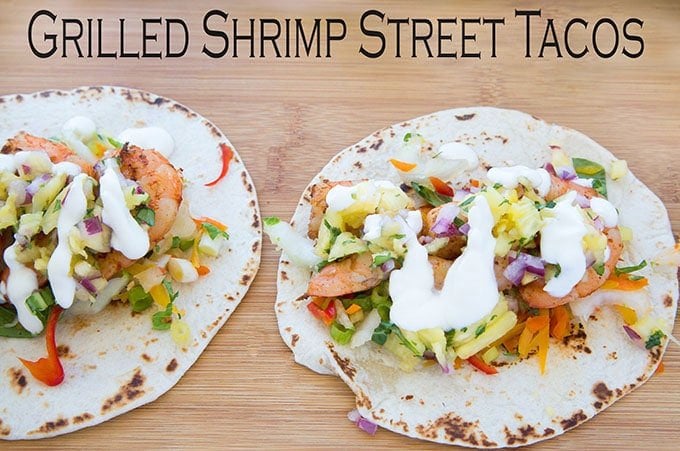 I'm not sure if I've ever mentioned that I was born in Louisianna. My father was stationed at Camp Polk in Leesville during my mother's pregnancy and although I only spent a brief time in Louisianna, one thing that my father learned while stationed in that backwater town was that shrimp were ah-mazingly delicious. Specifically Louisiana Shrimp.
Because of his love for shrimp, we learned to eat them at an early age and in mass quantities. You see in those days shrimp was basically a throwaway food that the poor ate. Imagine that….lol. So when my father cooked shrimp it was five pounds at a time. He would fry up more than half of them and make shrimp cocktail with the rest.
We loved the fried shrimp, but he was definitely a shrimp cocktail man. I can still remember the care he took icing up the tray and placing those lovely delicious morsels on the ice to be enjoyed when fully chilled with a tangy cocktail sauce, the old man loved his shrimp cocktail.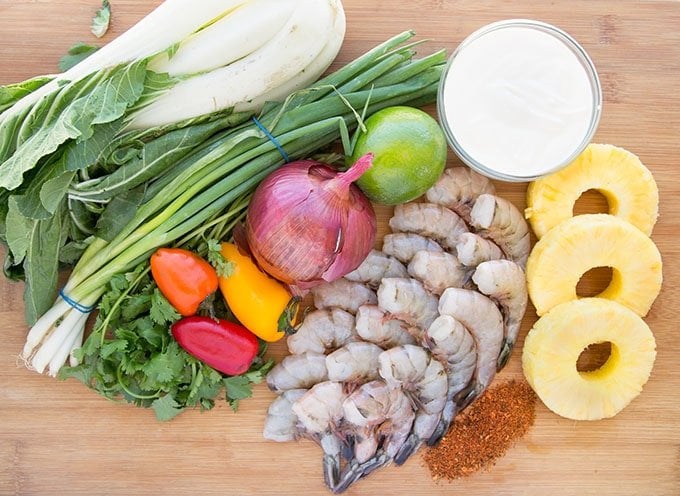 Let's get started with our mise en place (everything in its place) for our Grilled Shrimp Street Tacos, slaw, pineapple salsa and lime crema (already prepared).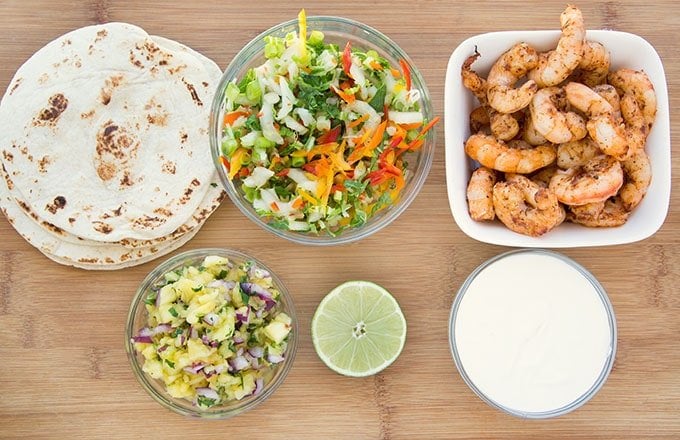 Once all the components are ready, you can either make the tacos up for your guests or let them have some of the fun assembling these delicious treats.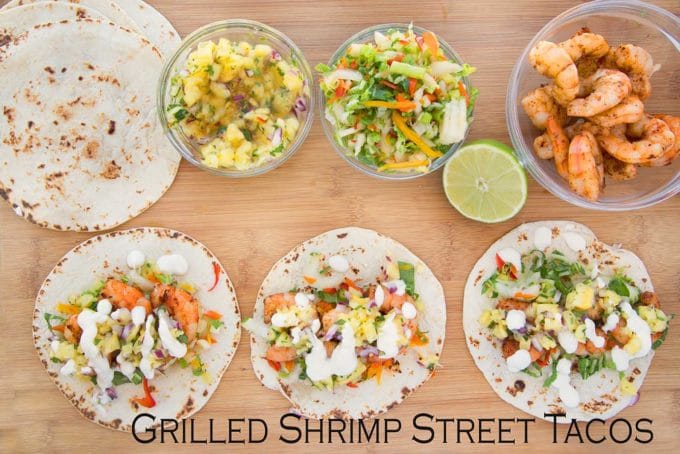 If you like a little more heat to your tacos just add some jalapenos or your favorite hot sauce.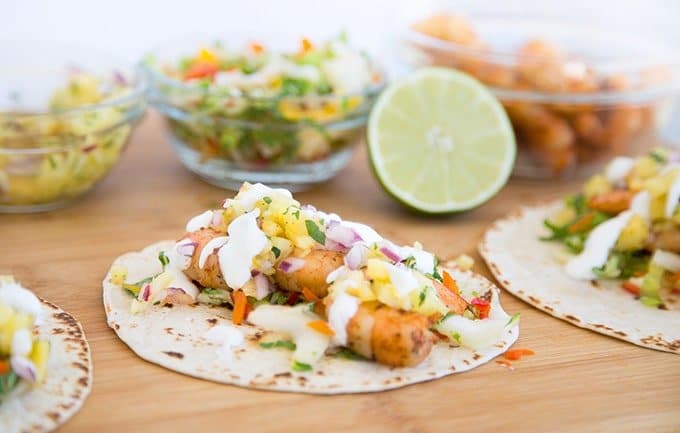 My Grilled Shrimp Street Tacos were bursting with flavor and textures. I loved the crunch of the bok choy slaw and the spiciness of the shrimp with the sweetness of the pineapple salsa. It all came together in that flour tortilla with the crowning touch being the lime crema.
If you love seafood tacos, my Fish Tacos are sure to please.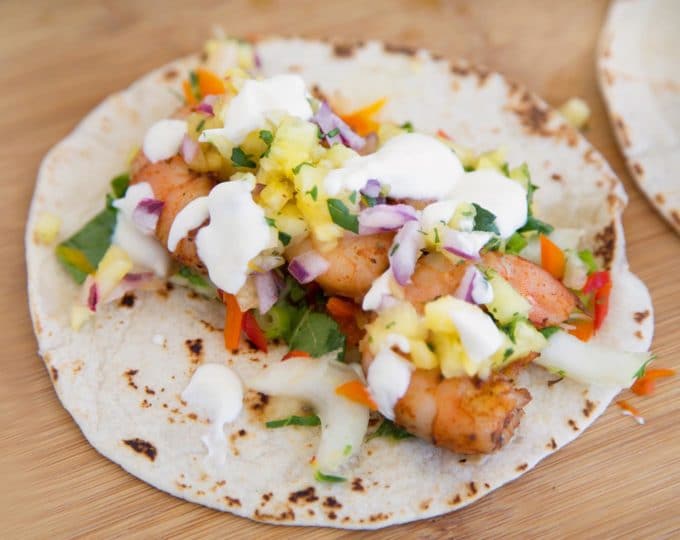 I will admit I had four of those beauties before I even let my wife near them!
If you love Grilling you might also like these recipes: