With summer in full swing that means we're into serious ice cream weather, what better way to beat the heat than with a bowl full of my grilled peaches and cream gelato! And just in case you needed another reason July is National Ice Cream Month!
And what better way to celebrate National Ice Cream Month than with my friends at the Mid Atlantic Dairy Association. Whether your favorite frozen treat is Ice Cream, Gelato, or Frozen Yogurt, you can be sure that dairy products have played a part in those creamy frozen concoctions you're sure to be enjoying over these summer months.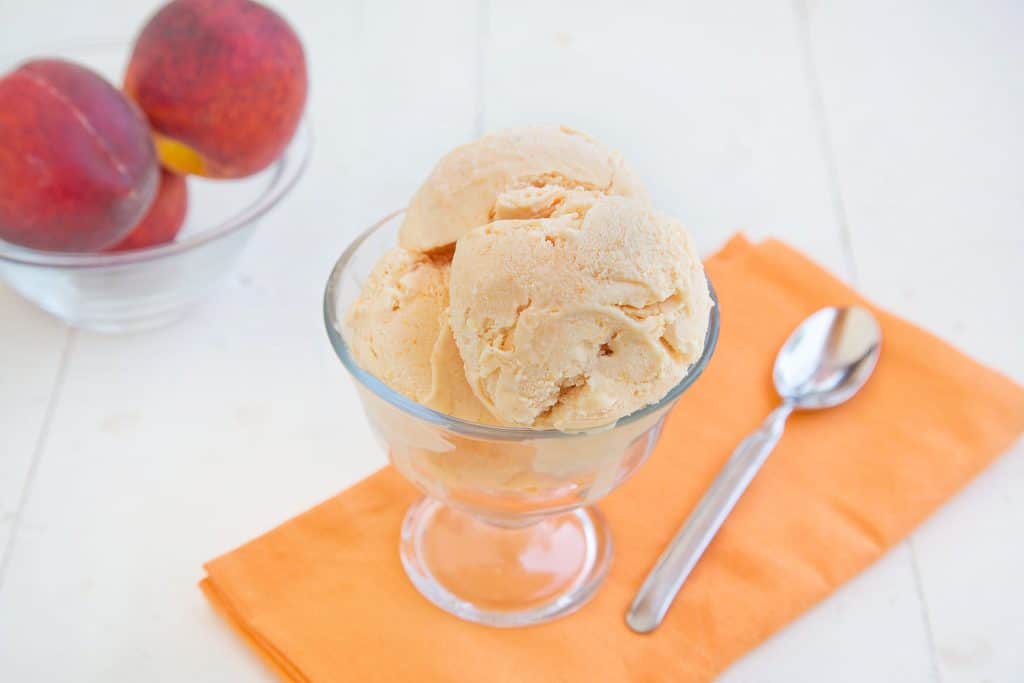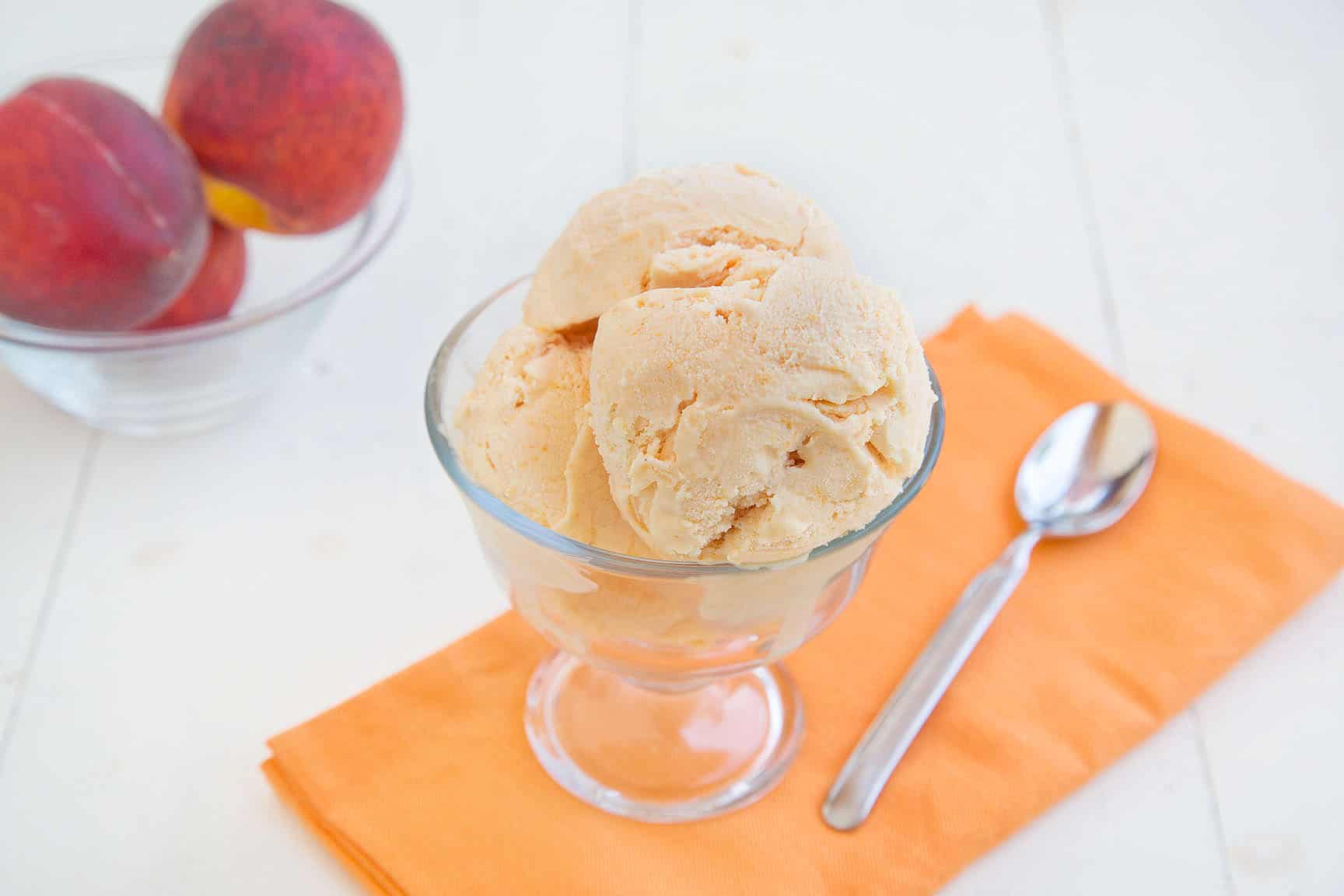 I think it's safe to say that nothing beats a good peach, and while I'm still waiting for our local peaches, the early peaches I've been finding in the markets from different parts of the country have been outstanding!
Sweet and juicy full of flavor and with that excellent color and aroma, a peach is an all-around perfect fruit.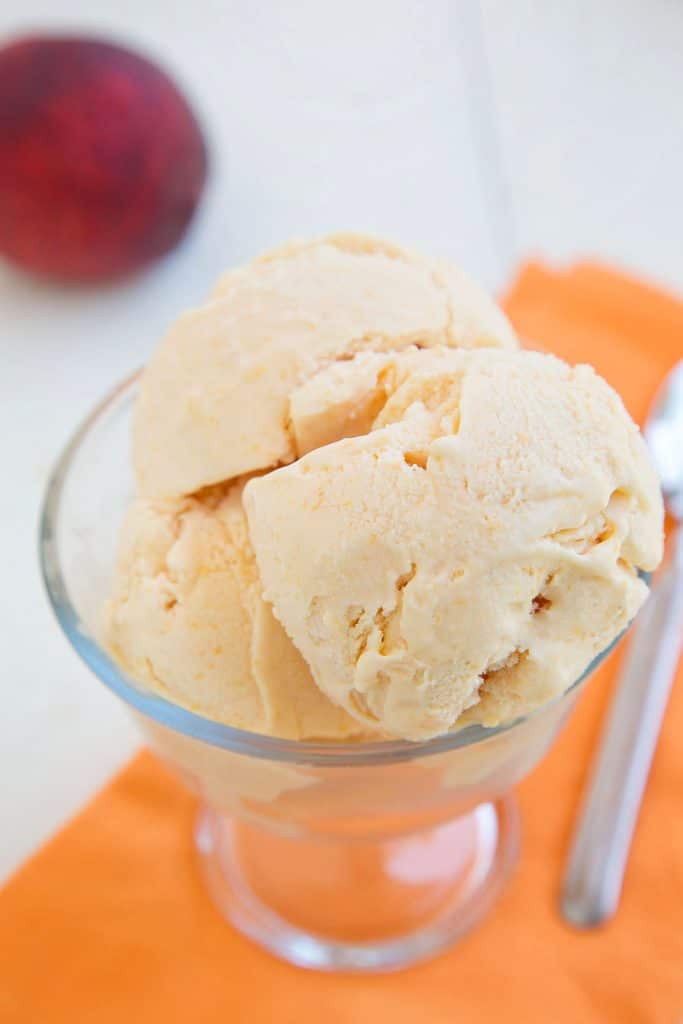 Do I Have to Grill the Peaches?
You don't have to grill your peaches to make my version of peach gelato, but the caramelization of the sugars does enhance the flavors and takes it to another level of peachy goodness. But if you can't grill the peaches or if fresh peaches aren't available in your part of the world, don't let that stop you from trying this refreshingly delicious frozen treat.
Can I Use an Ice Cream Maker to Make a Gelato Recipe?
Yes, you can. The difference between the two machines is gelato is churned at a much slower rate than ice cream, incorporating less air and leaving the gelato denser than ice cream. The recipes generally use milk instead of cream allowing the flavor of the gelato to be more prominent.
This post includes affiliate links. As an Amazon Associate, I earn from qualifying purchases.
These are the Gelato Makers I recommend.
More Recipes You'll Love!