What could be better in the hot summer months than homemade Tangerine Gelato and a creamy Frozen Colada? Of course, they're just as delicious in December as they are in July so feel free to indulge any time of year.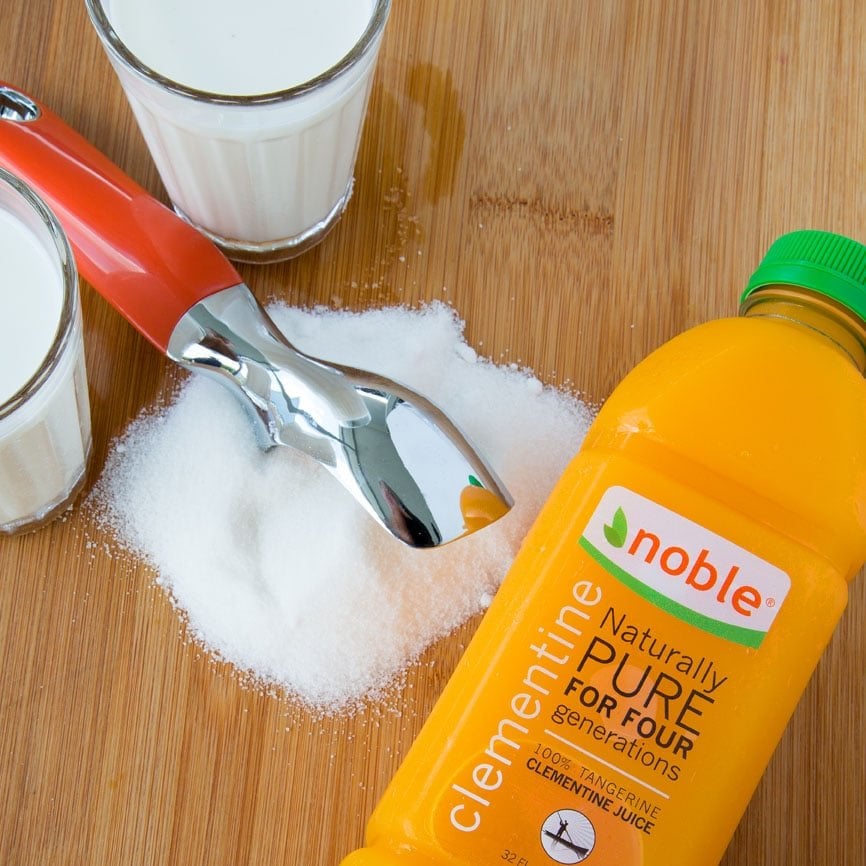 What Kind of Juice Should I use to Make Tangerine Gelato?
Using natural fresh ingredients will make your gelato oh so delicious. That's why I always look for locally produced juices. I chose a local brand that produces a clementine (tangerine) juice. You can use any type of orange/tangerine juice available. Or any flavor juice you enjoy, it's just that simple!
Here's a Fun Fact it takes 12 Tangerines to make a 32-ounce bottle of juice.
Is it difficult to make Gelato?
The Gelato couldn't be simpler to make using only 3 ingredients and your own gelato or ice cream maker. I like to call my Clementine Gelato, Frozen Sunshine! And if any of you remember creamsicles this gelato will take you back to those delicious flavors.

Can I Use an Ice Cream Maker to Make a Gelato Recipe?
Yes, you can. The difference between the two machines is gelato is churned at a much slower rate than ice cream, incorporating less air and leaving the gelato denser than ice cream. The recipes generally use milk instead of cream allowing the flavor of the gelato to be more prominent.
This post includes affiliate links. As an Amazon Associate, I earn from qualifying purchases.
These are the gelato makers I recommend.
More Recipes You'll Love!