This post includes affiliate links. As an Amazon Associate I earn from qualifying purchases.
What could be better than Strawberry Gelato? Try this easy and oh so delicious and super easy recipe and decide for yourself.
When I was in Italy, I just couldn't get enough Gelato! I don't care what time it was, or how cold it was, it was always time for gelato, but when I've tried it in the states (with very few exceptions) it just didn't taste right. The flavor might have been there, but the texture was wrong, it was never quite right.
Over the years I have attempted to make my own, always blaming the fact that it didn't come out right on my ice cream maker because everyone knows you can't make gelato in an ice cream maker…..sheeeesh. Well, I finally broke down and bought a gelato maker.
Gelato is made differently than Ice cream, it's denser and creamier, and the flavors are more intense than regular ice cream. The reason for this is due to a very important ingredient – air. American ice cream can contain up to 50% air. This results in a lighter airier texture.
However, when making gelato, air is prevented from blending into the mixture. This creates the denser and more intense flavors that gelato is so popularly known for. Well, at least that's what the review said….
So now I had the right equipment, I should be able to make gelato like I had in Italy…..sigh. The problem I now had was finding a good recipe, and trust me that was not an easy task! There are quite a few recipes out there, but most of them use cream, not milk, I know that's wrong.
To keep the intensity of the flavors, traditional gelato is made using more milk than cream (not to say that you can't add some cream). I also found recipes with eggs, and I do love a good custard-style ice cream, but this was Gelato folks, not ice cream…..sigh
The Gelato Makers I recommend are the Lopie 1.6 Qt. and the Breville Smart Scoop. Both machines can be set to make a variety of frozen treats including Gelato.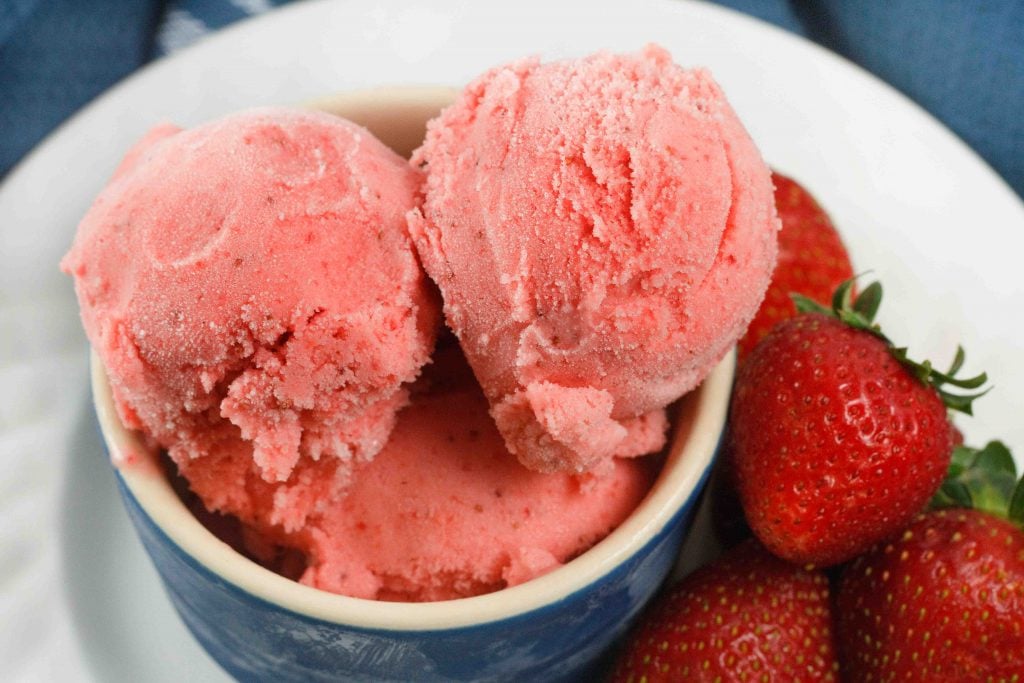 Then by chance, I stumble upon a fairly authentic recipe by Giuliano Hazan, it was getting rave reviews and if I couldn't trust Giuliano who could I trust? The recipe was simple and straightforward, no extra ingredients or work. No custard to prepare, nothing to chill for 4 hours first, just me a food processor and my Gelato Maker. Life was good!
I have to admit that the flavor was astounding, the preparation couldn't have been easier, but it was more like a sorbet than gelato……..so close! Now I think it's an easy fix, while the texture wasn't bad I think the fact that it was made with mostly water, let ice crystals build up and it wasn't as creamy as it should have been.
So next time I make gelato I will use the same recipe, except try using milk instead of water, I'll keep the cream at the same amount and see what happens.
Can I Use an Ice Cream Maker to Make a Gelato Recipe?
Yes, you can. The difference between the two machines is gelato is churned at a much slower rate than ice cream, incorporating less air and leaving the gelato denser than ice cream. The recipes generally use milk instead of cream allowing the flavor of the gelato to be more prominent.
What Other Flavors of Gelato are Easy to Make?
If you love Gelato as much as I do, you may also like these recipes: