The weather outside might be getting colder but one thing I learned on cold December day in Rome was it's never too cold for Gelato! So I've decided to share my eleven favorite gelato recipes with you as we get ready for the holiday season.

Warm or cold weather, homemade gelato is a great addition to any dessert table and will impress your guests as you take your desserts to the next level!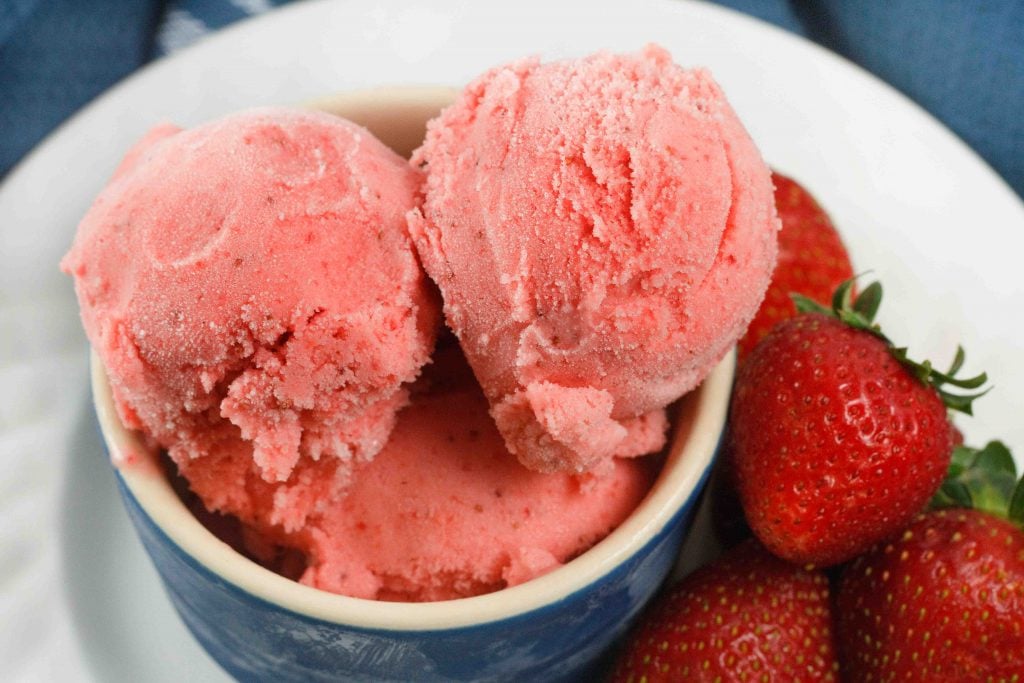 Let's start with the very first gelato recipe I tried. The Best Strawberry Gelato you'll ever make!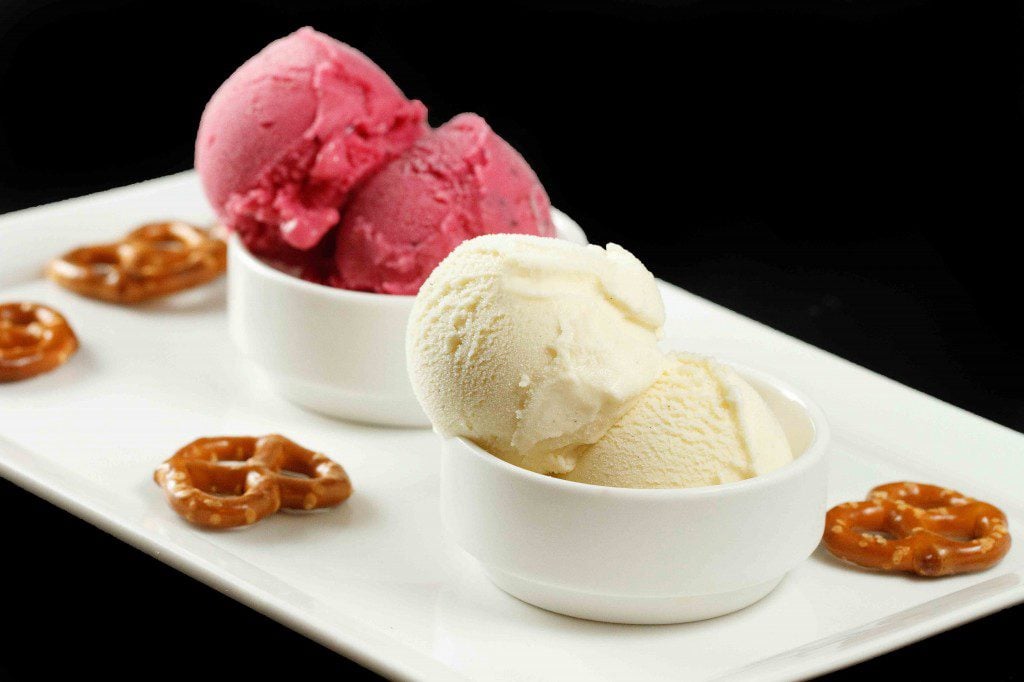 Especially for the holiday season, two of my favorite flavors are sure to impress. Cranberry and Egg Nog Gelato.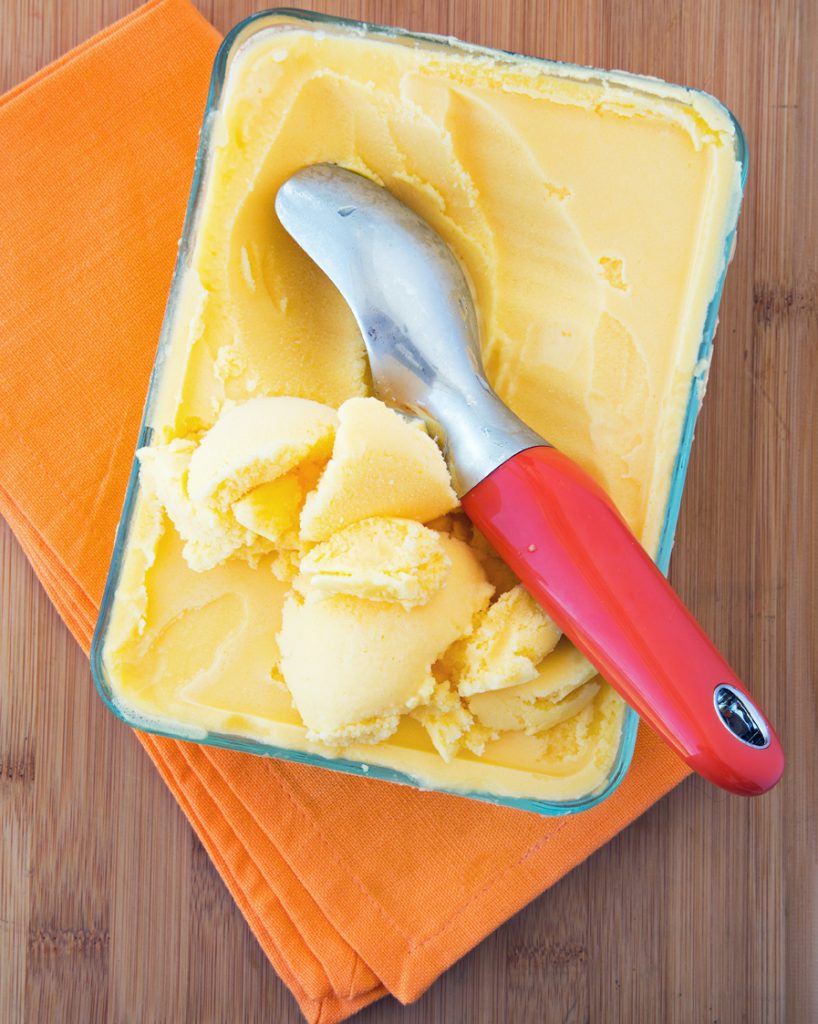 But if you're yearning for the sunshine state, nothing beats my Clementine Gelato.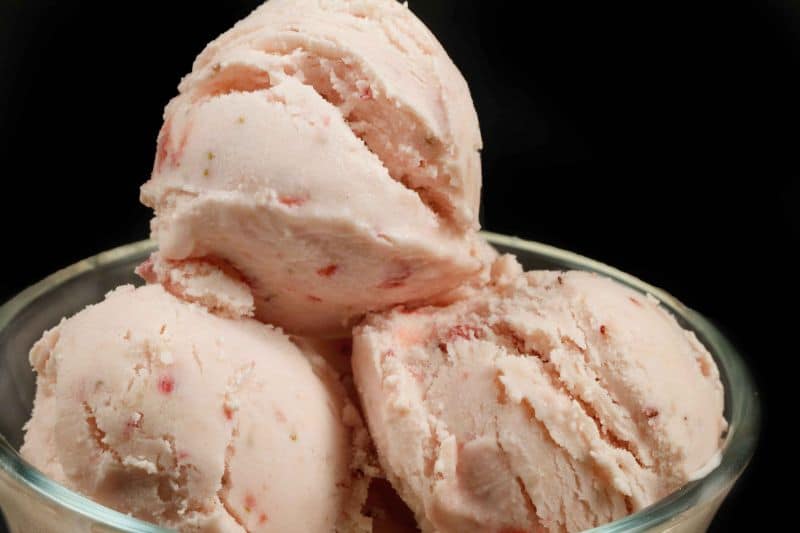 And for one of my favorite "Boutique Flavors" try out my Strawberry Ricotta Gelato.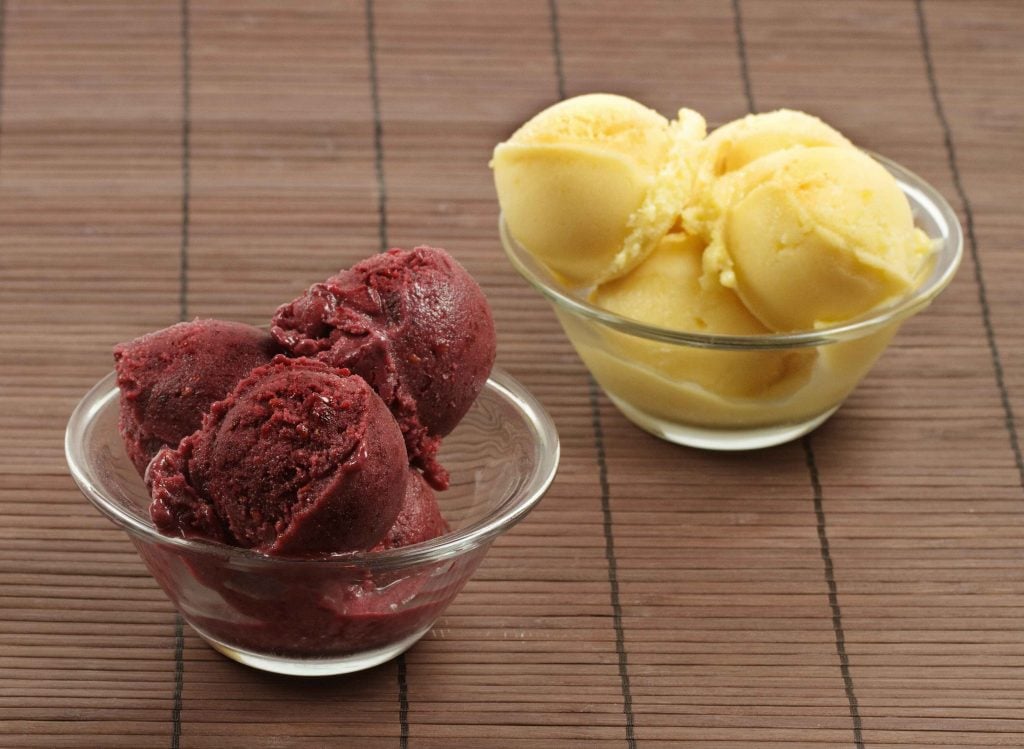 In Florida, it's summertime most of the year and that means lots of fresh fruit most of the year. Two of the most flavorful gelato's I made were my Blackberry and Mango Gelato.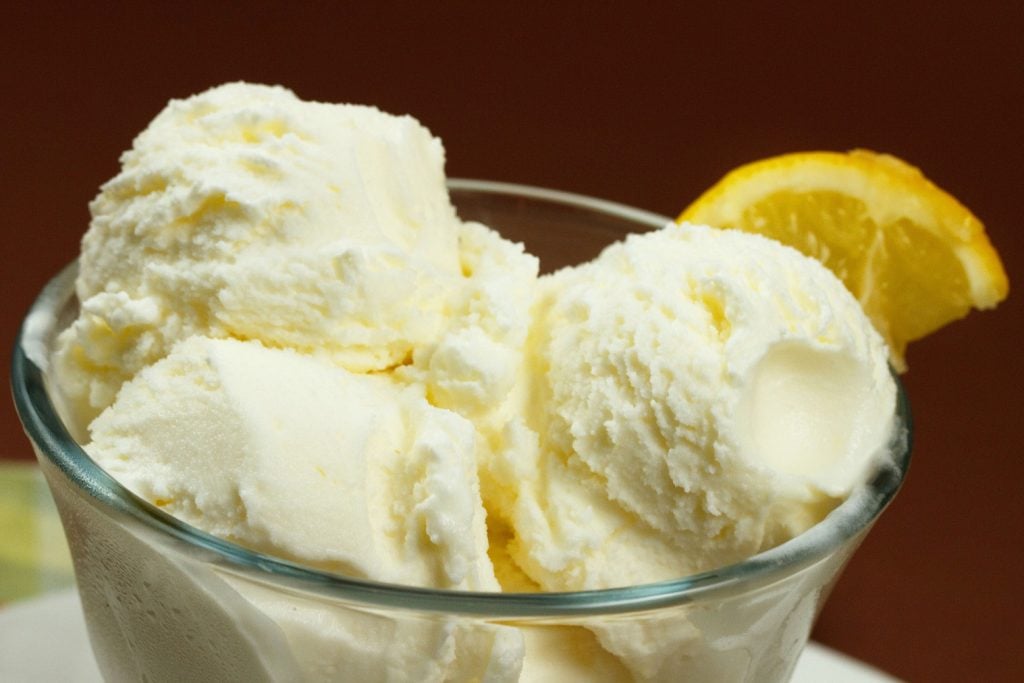 Without a doubt, the most refreshing gelato I could ever have imagined was my Meyer Lemon Gelato. And of course, you can make it with regular lemons too!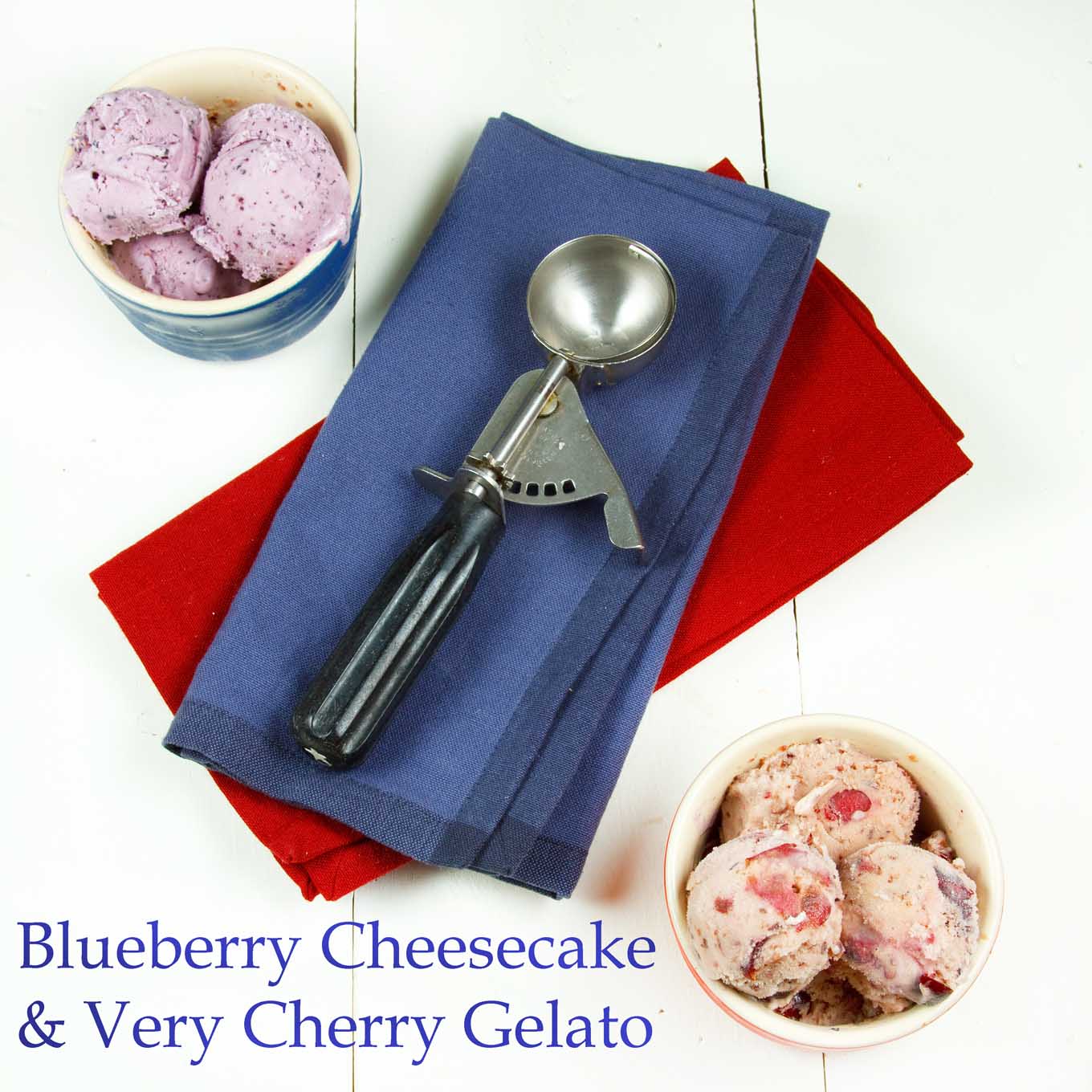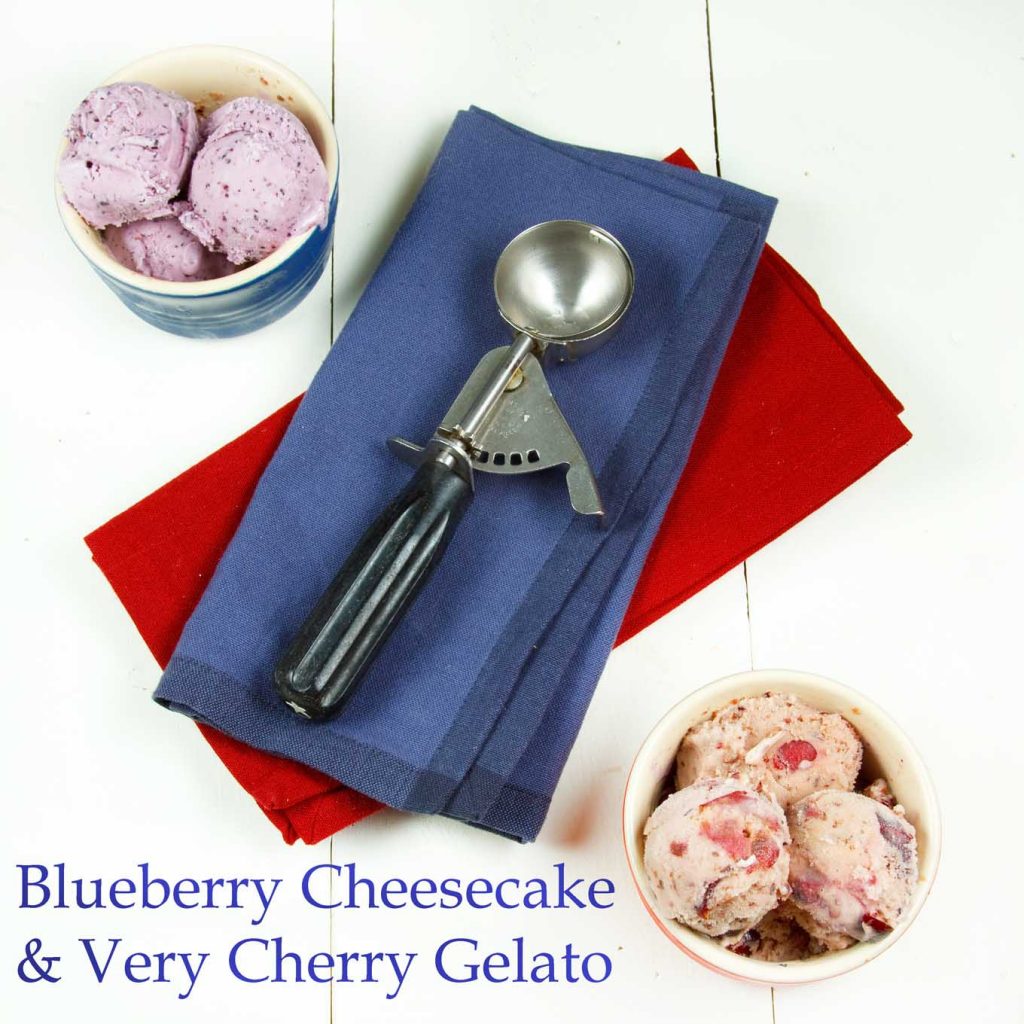 The great thing about gelato or ice cream is how much fun you can have creating flavors. I love using whatever fruit is in season and for this post, I came up with My Blueberry Cheesecake and Very Cherry Gelato recipes.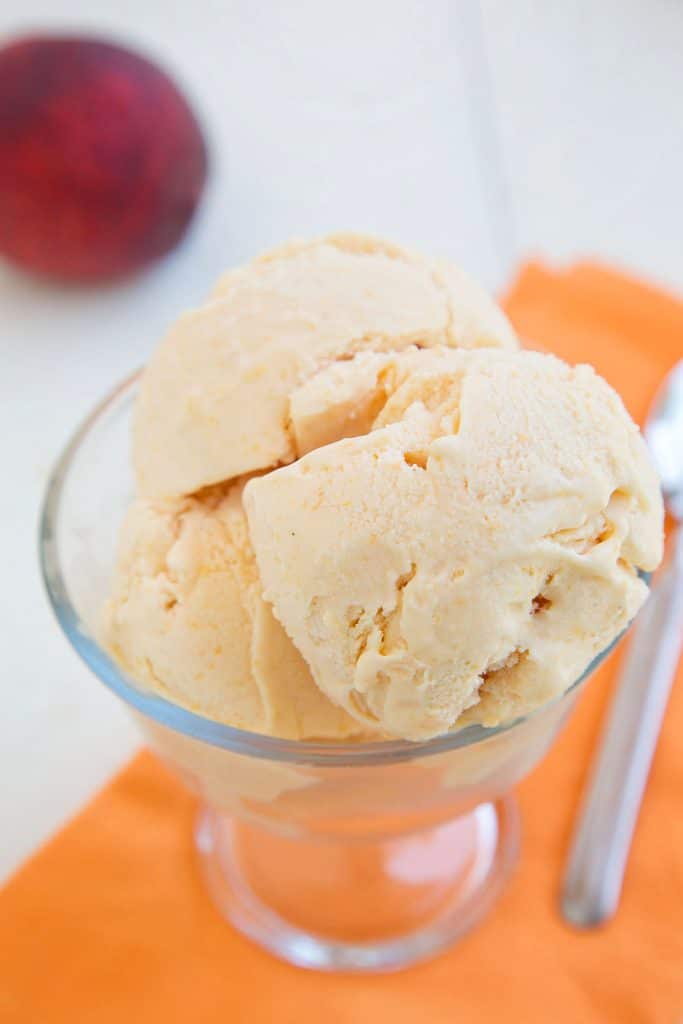 Last but not least my recipe using the perfect summertime fruit the peach. We love, love, love grilled peaches in this house, so I thought why not make a Grilled Peaches and Cream Gelato. I was rewarded for my efforts with an OMG peach flavor. This is definitely a keeper!
So matter how cold it is outside, gelato will make you feel better. If you've never tried making gelato before it's really quite simple, especially using my base recipe. The big difference between gelato and ice cream is that gelato uses milk which makes the fruit flavors stand out more, while ice cream uses cream to boost the flavors with a rich creaminess. The other difference has to do with the makers. A gelato maker doesn't put as much air into the mixture as an ice cream maker does, creating a slightly denser finished product, which also helps the flavor profile.
Ice cream or Gelato, whichever you decide to make it's still going to be delicious and your guests will be impressed that you took the time to make your own frozen desserts!
If you've tried my Gelato recipes or any other recipe on askchefdennis.com please don't forget to rate the recipe and let me know where you found it in the comments below, I love hearing from you! You can also FOLLOW ME on Instagram @chefdenniseats and @chefdennistravels, Twitter and Facebook