When you're looking for Fish Tacos that are easy to make, and incredibly delicious my fish taco recipe is sure to please.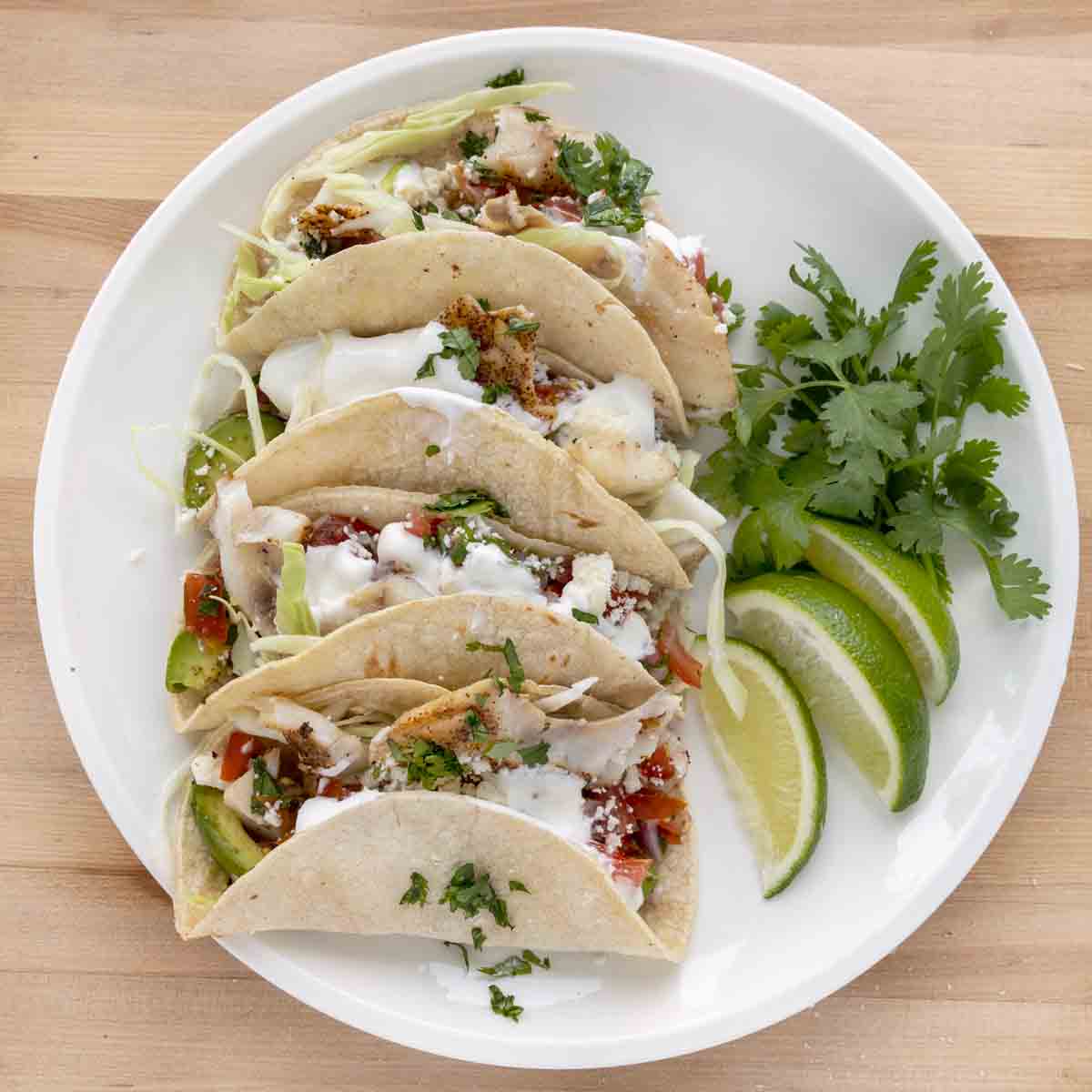 Perfectly seasoned whitefish, topped with crunchy cabbage, salsa fresca, avocado slices, and lime crema will have your family coming back for seconds!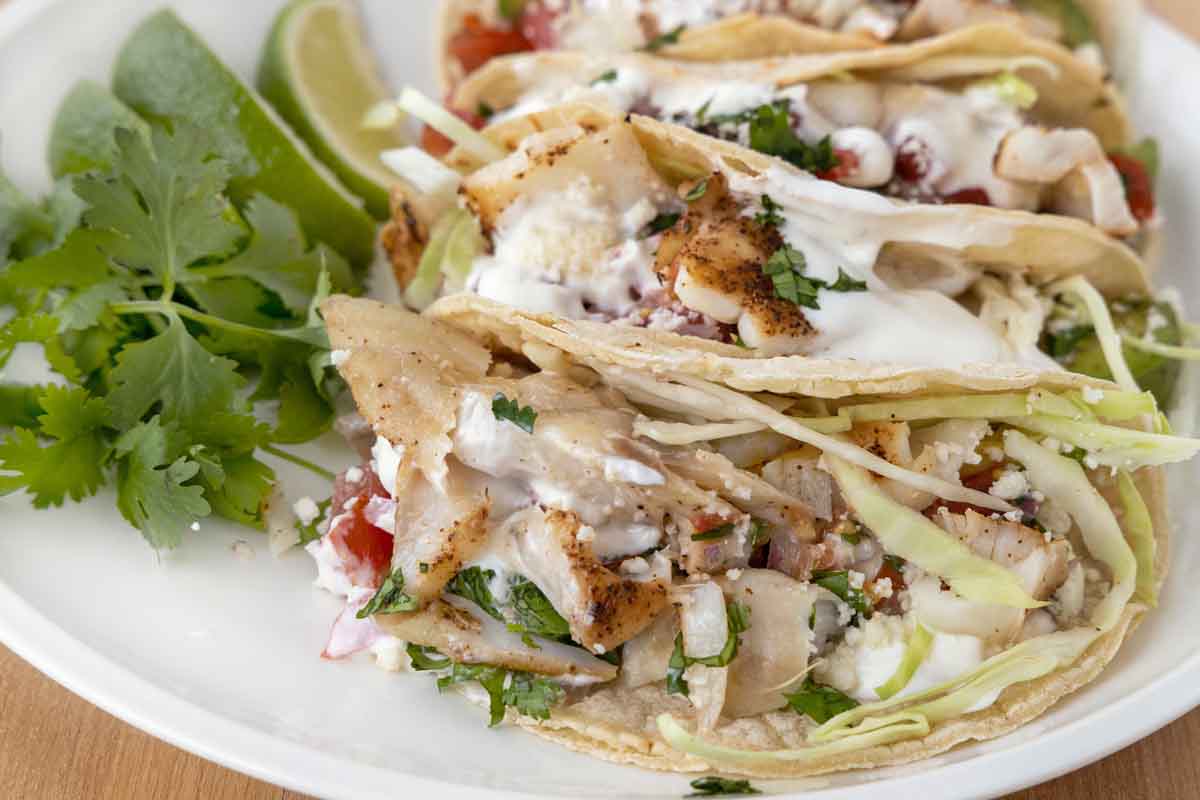 And my fish taco recipe can be on your dinner table in less than 30 minutes, making it perfect for your next taco night. So said weeknight meals had to be boring?
*You can use corn tortillas or flour tortillas to make these delicious tacos. And if you'd like to make your own tortillas, I love this Blue Corn Tortilla recipe that Maricruz at M.A. kitchen shared with us.
What Ingredients do I need to make Fish Tacos?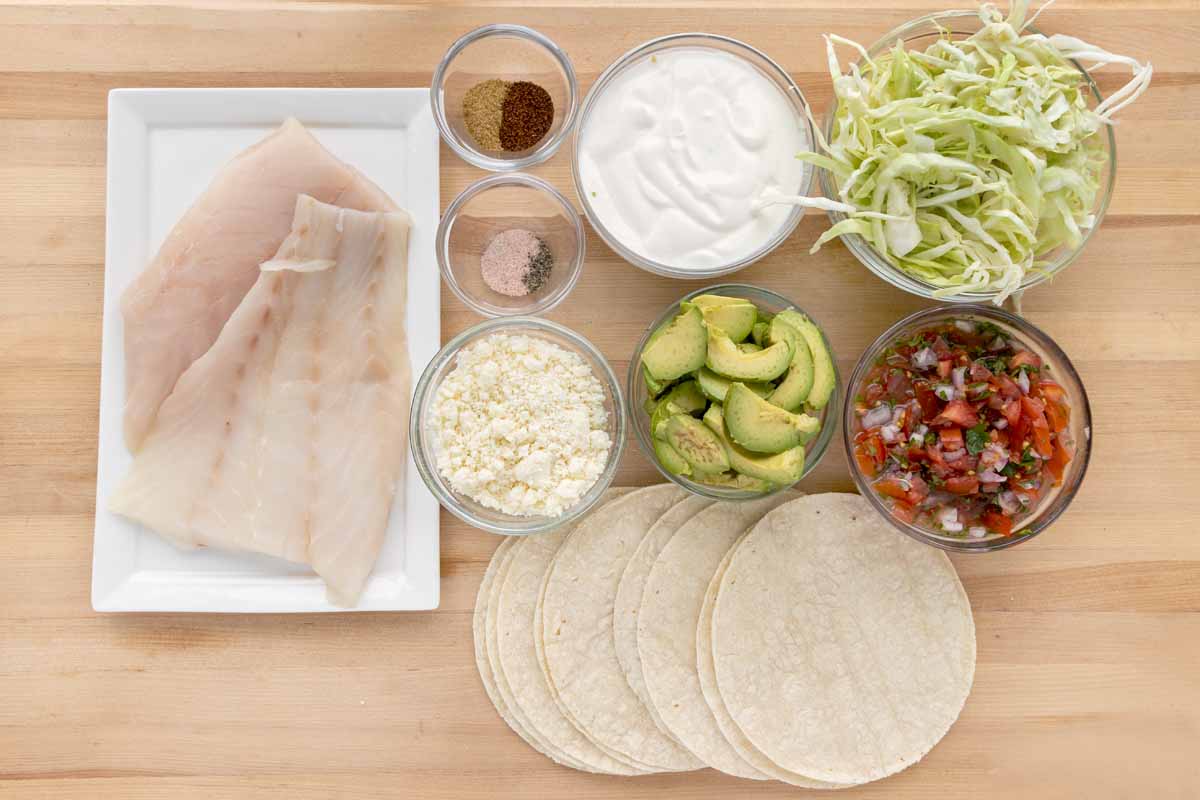 Let's start by gathering the ingredients we need to make my tacos. In Chef Speak this is called the "Mise en Place" which translates to "Everything in its Place".
Not only does setting your ingredients up ahead of time speed up the cooking process, it also helps ensure you have everything you need to make the dish.
*I used green cabbage for the crunch in my tacos but feel free to use red cabbage instead.
What type of fish should I use for fish tacos?
Any type of white-fleshed, mild, saltwater fish can be used for tacos. I used rockfish, but snapper, mahi-mahi, grouper, flounder, halibut or cod, are also good choices.
Some of the tastiest tacos I've ever had were made with fresh local fish. So don't be afraid to experiment with your favorite fish or the freshest fish in the market. I've even made my tacos using salmon.
What seasonings should I use to make fish tacos?
I used very basic chili powder, cumin, sea salt, and black pepper. But you can customize your fish taco seasoning by adding any of these spices.
chili powder
smoked paprika or sweet paprika
dried oregano
garlic powder
onion powder
You can also use a store-bought taco seasoning blend.
How do I make Fish Tacos?
Preheat the oven to 375 degrees F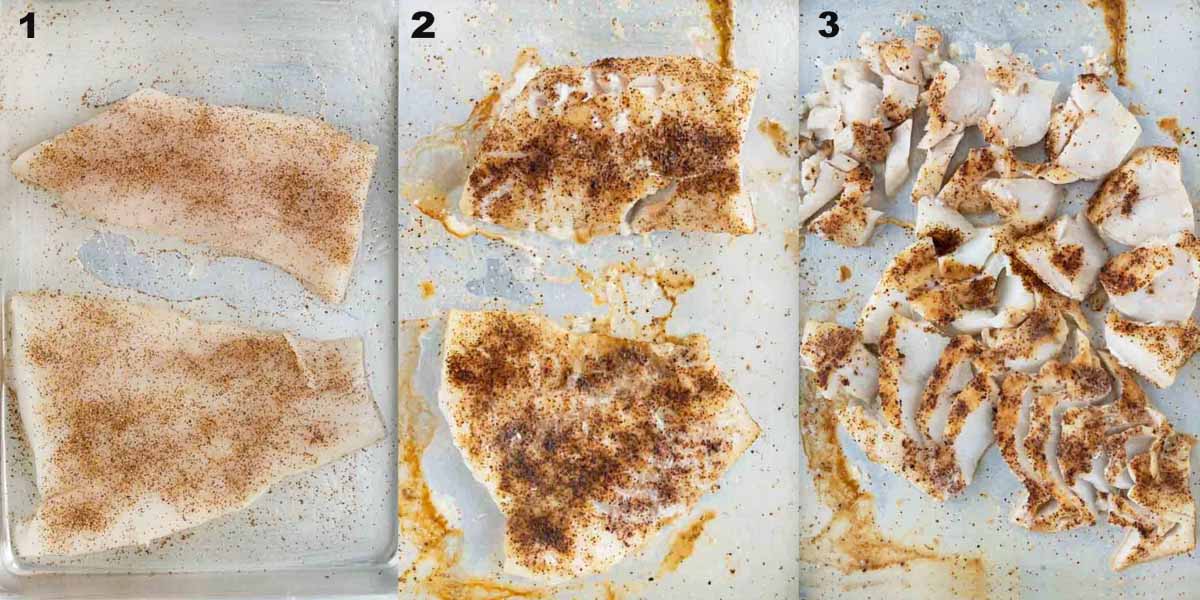 In a small bowl combine, chili powder, cumin, sea salt and black pepper.
Place the fish on a baking sheet (add a little water to the baking sheet so the fish doesn't dry out while cooking). Sprinkle the fish liberally with the seasoning blend.
Bake at 375 for 15 – 20 minutes or until the fish is fully cooked. Flake the fish apart for the tacos
If you want to kick your taco night up a notch my Grilled Shrimp Tacos and Etouffee Street Tacos are delicious menu options.
How do I make Lime Crema?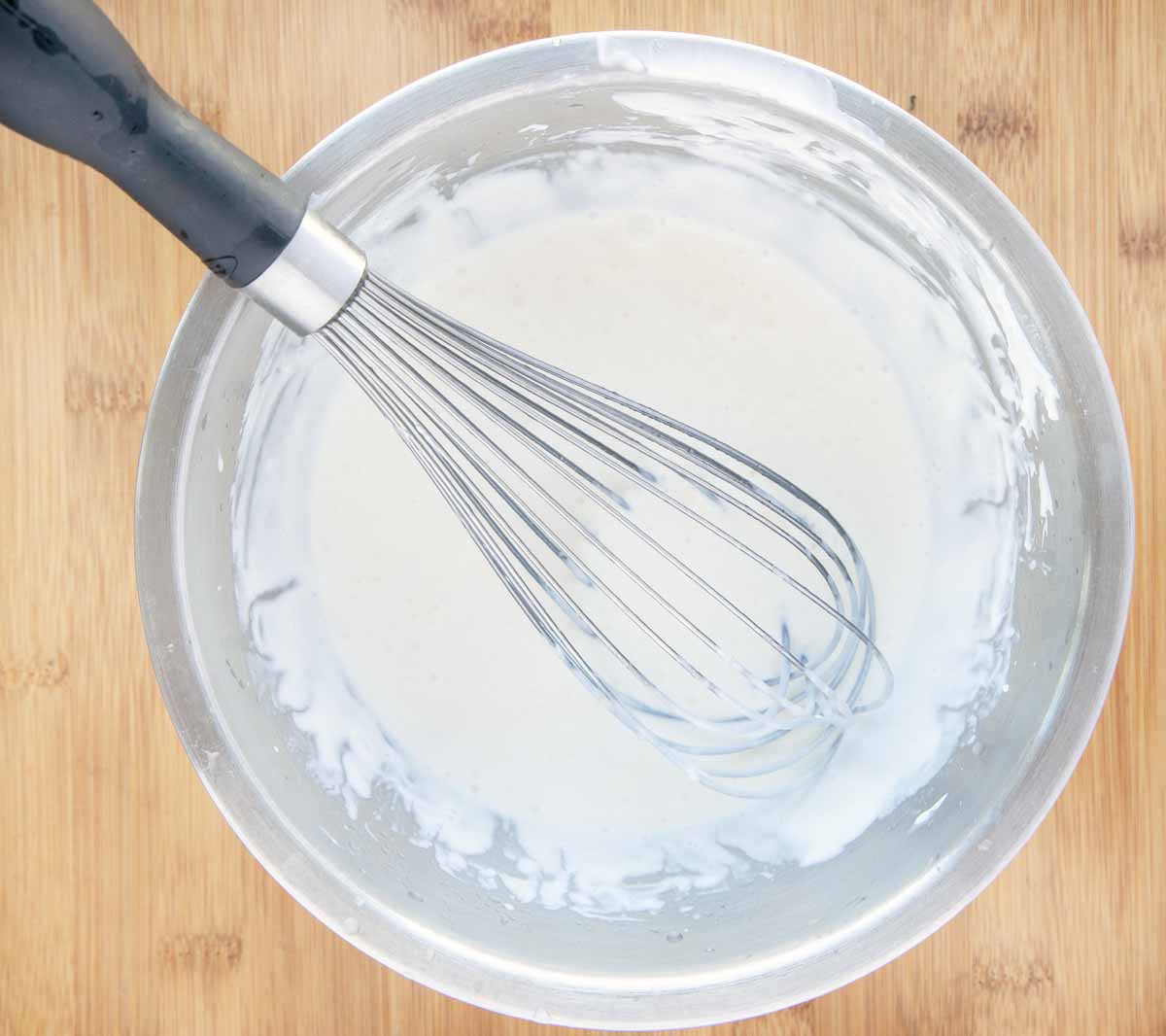 Mix the sour cream, heavy cream, sea salt and lime juice together in a small bowl. Allow the crema to sit unrefrigerated for 30 minutes, then cover and refrigerate until needed.
You can use the crema right away, but letting it sit for 30 minutes will build the tangy flavor that crema is known for.
How do I make Salsa Fresca?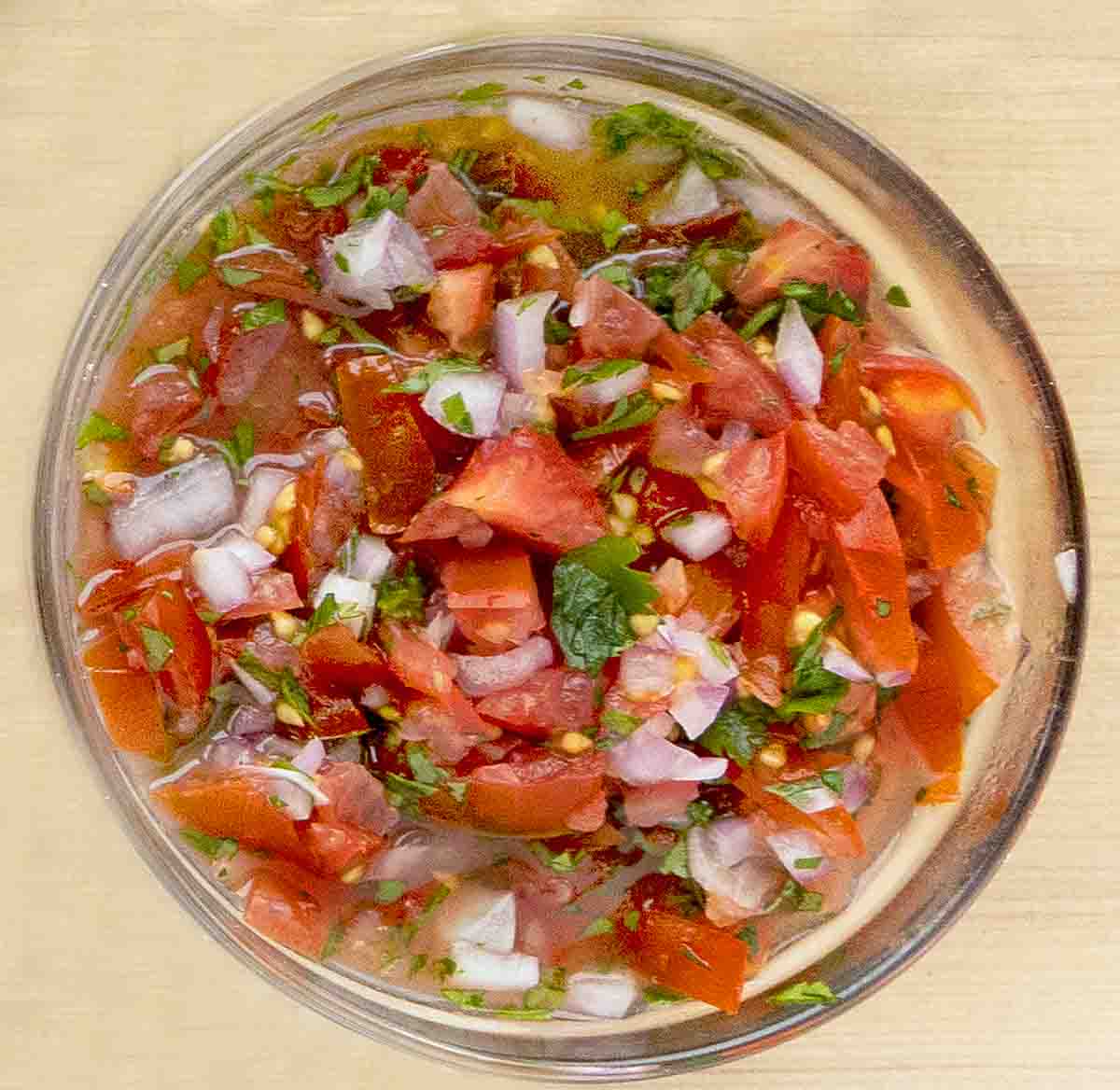 Add the red onion, lime juice, tomatoes, fresh cilantro, and salt to a small bowl. Mix the ingredients together and if time permits allow them to sit for 10-15 minutes before using. This will let the salsa become more flavorful.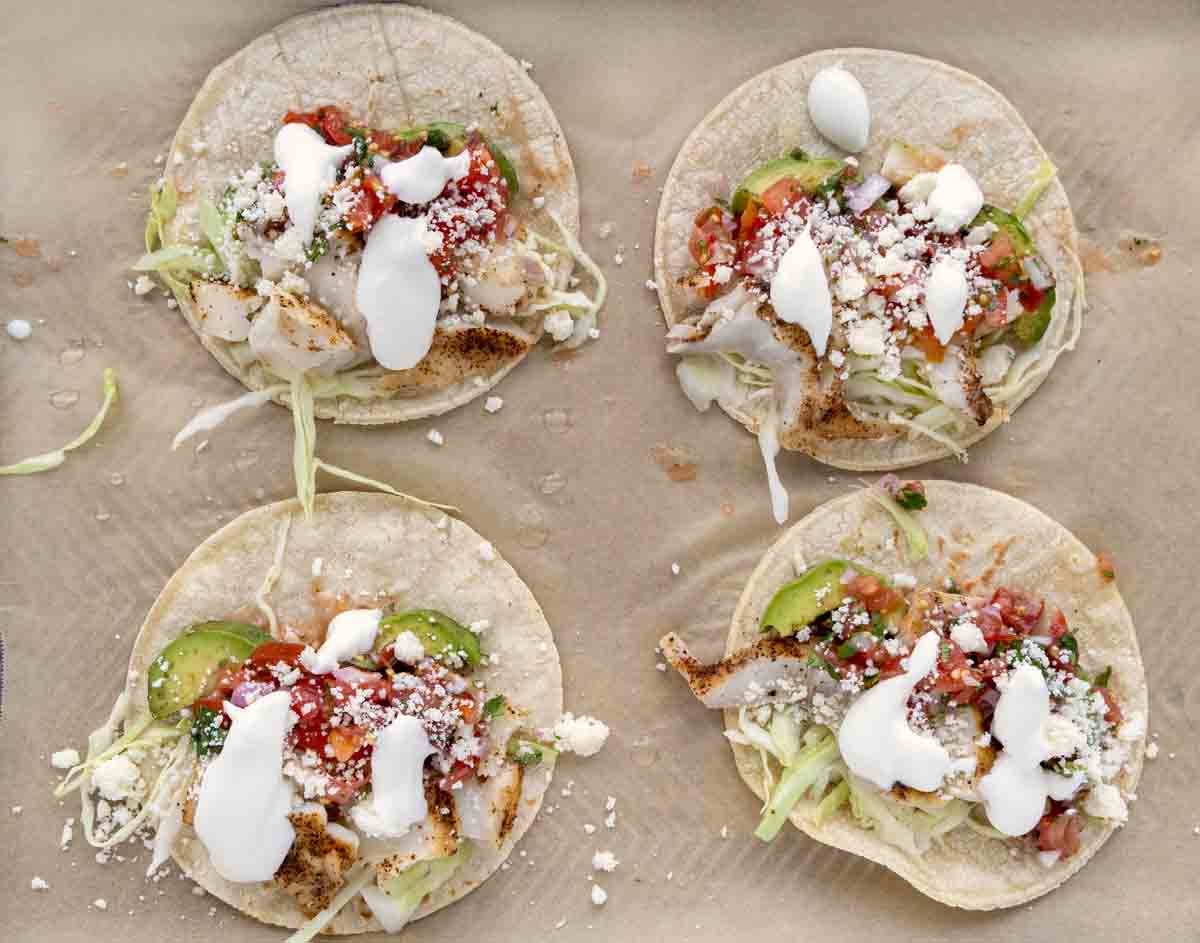 Build the tacos using your choice of toppings. It doesn't matter the order, it will still be delicious no matter how you add the toppings.
What other toppings can I use on fish tacos?
roasted corn
guacamole
jalapeño peppers
pickled onions
diced tomatoes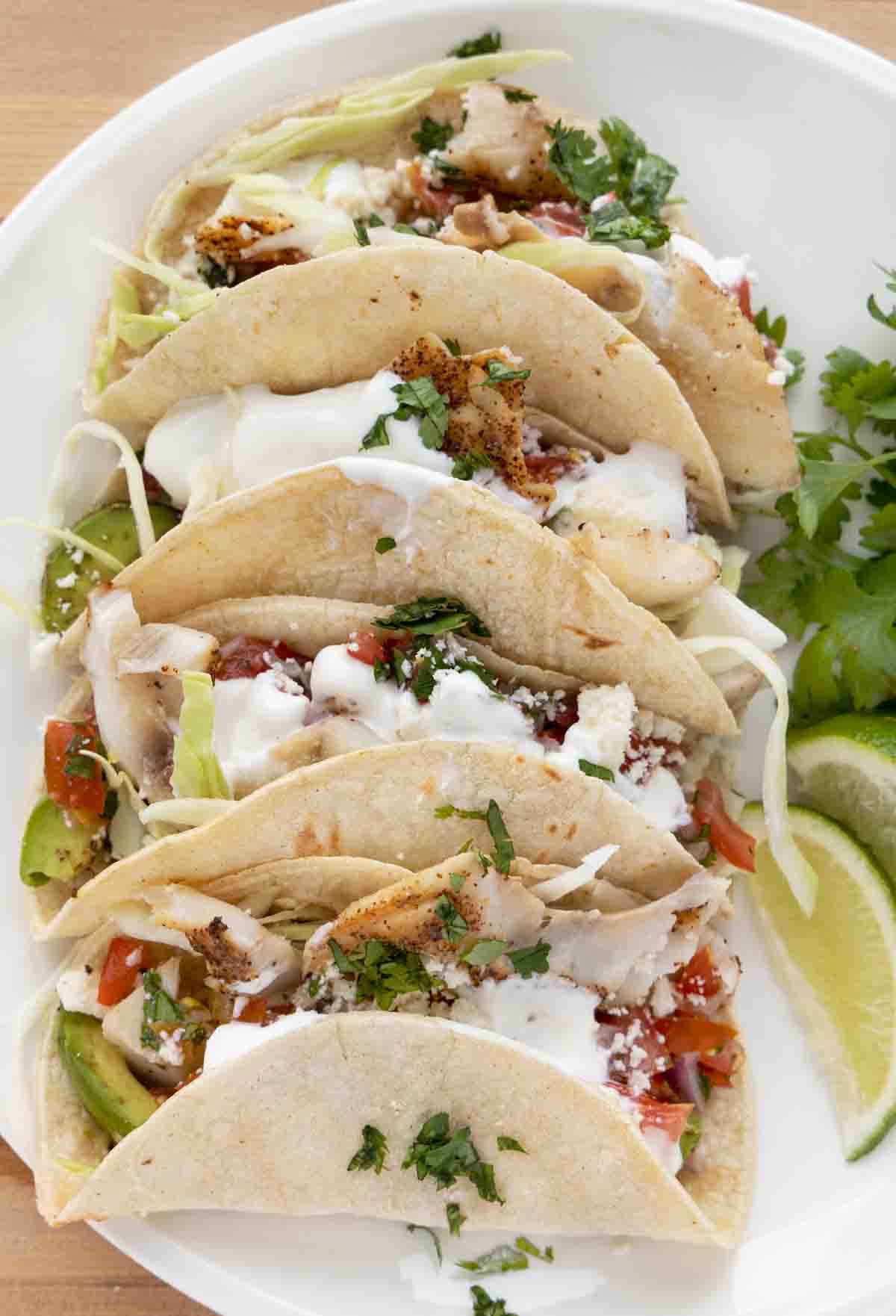 Who's ready to join me in a plateful of these delicious and easy fish tacos?
Recipe FAQ's:
What side dishes should I serve with fish tacos?
Mexican rice, refried beans, Mexican street corn, black beans, cilantro-lime rice, jalapeño poppers, sweet potato fries and oven-roasted potatoes all make great side dishes. And of course, watermelon and margaritas are always a welcome addition!
What sauces go well with fish tacos?
I love lime crema with my fish tacos, but if you prefer a spicer white sauce try adding sriracha and garlic powder to the crema. Baja sauce is another good choice.

What are fish tacos made with?
Classic fish tacos use basic ingredients, flaky white fish, shredded cabbage, and crema (or some type of white sauce). Of course, you'll see many variations on menus, feel free to add your favorite toppings.
More Mexican Recipes You'll Love!