My easy Strawberry Coulis recipe takes minutes to make and only uses three simple ingredients. This luscious simple strawberry sauce is the perfect topping for cakes, cheesecake, ice cream, crepes, waffles, and pancakes, or just about thing you want to add the sweet fresh flavor of strawberries to.
You can even use it to make strawberry milk or milkshakes.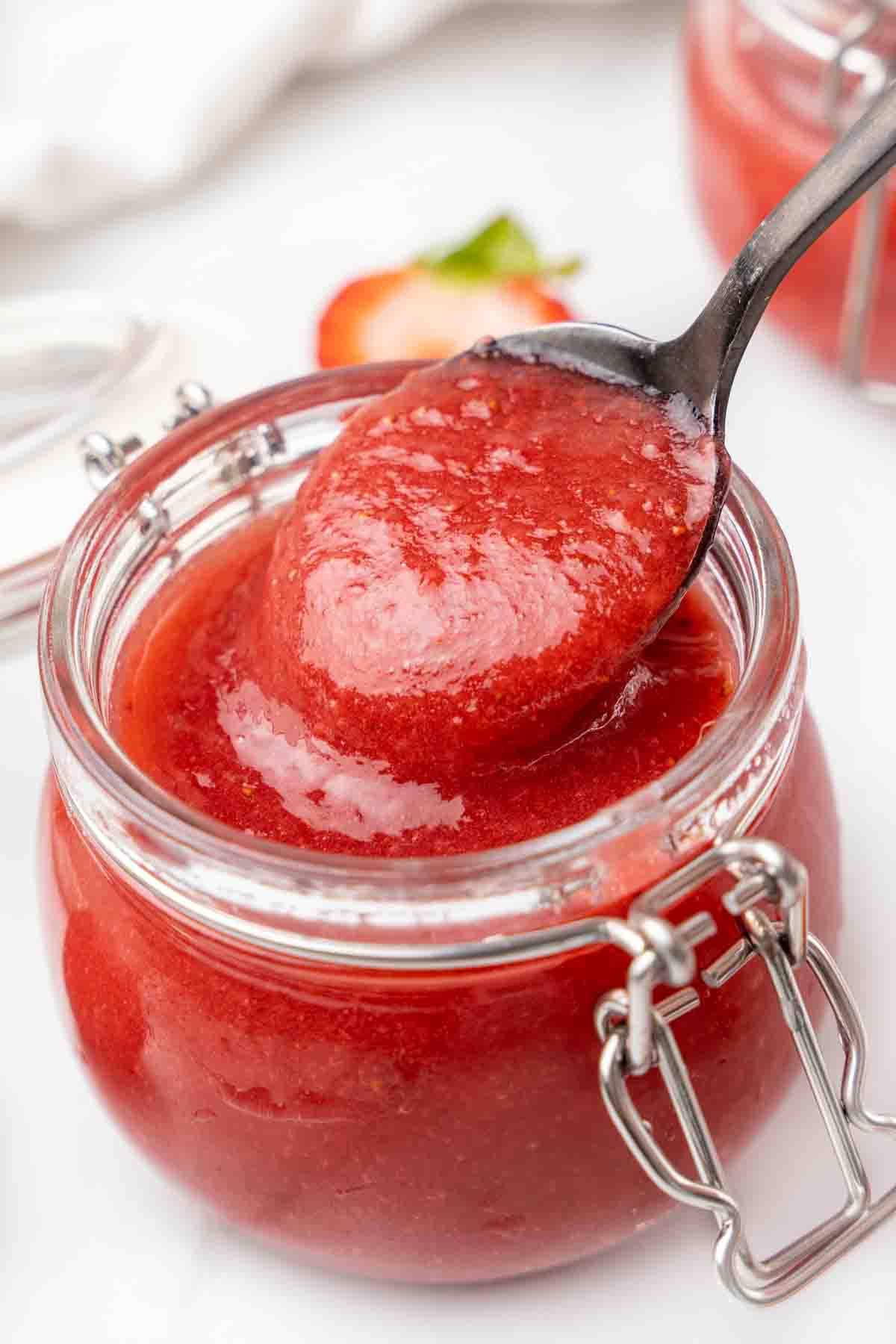 Growing up in New Jersey, fresh ripe strawberries were plentiful. These days strawberry season seems to last all year long, and my homemade strawberry coulis recipe is a delicious and simple recipe that can be made in less than 20 minutes from start to finish.
There are no artificial thickeners, or cornstarch slurry to gum up the fruit flavor, just strawberries, sugar, and lemon juice.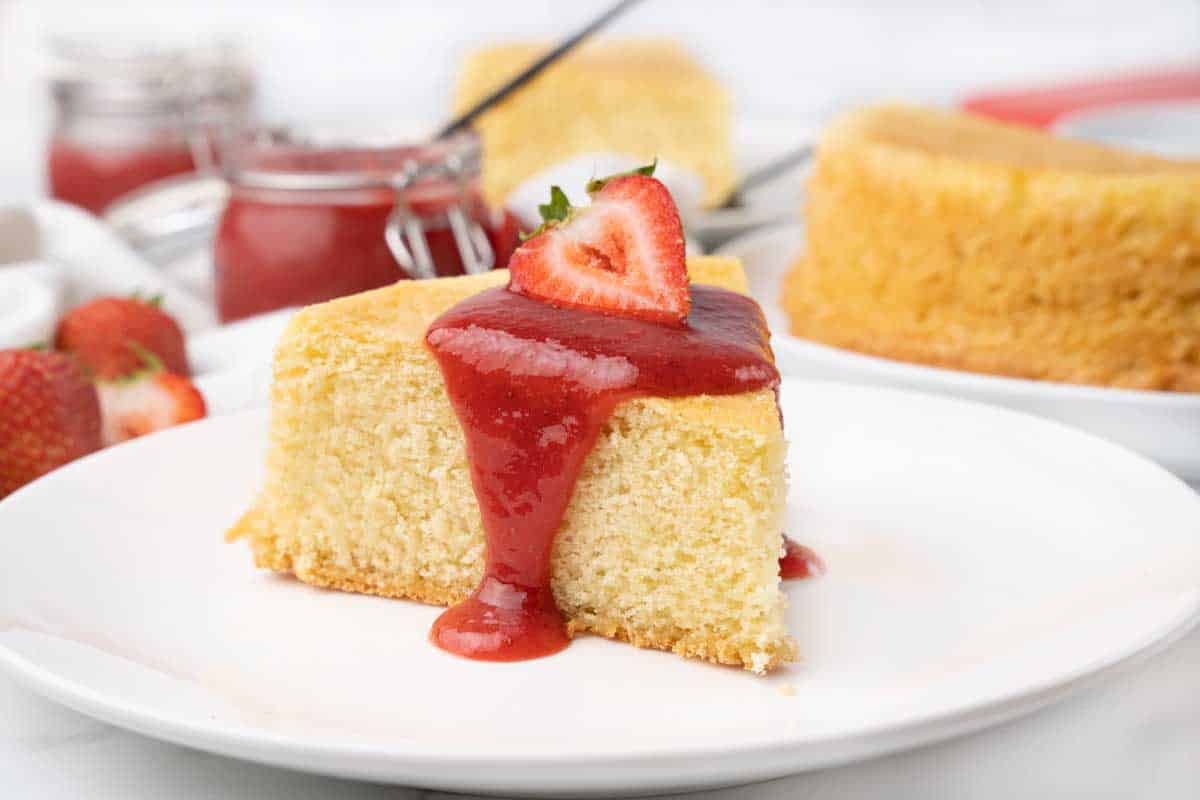 My homemade strawberry coulis is a beautiful glossy shade of red that not only adds a delicious pop of color to your desserts, it also adds an intense strawberry flavor that your whole family will love!
This delicious strawberry sauce would is the perfect topping for my Easy Sponge Cake (pictured above) or my easy Panna Cotta recipe.
Ingredients to make Strawberry Coulis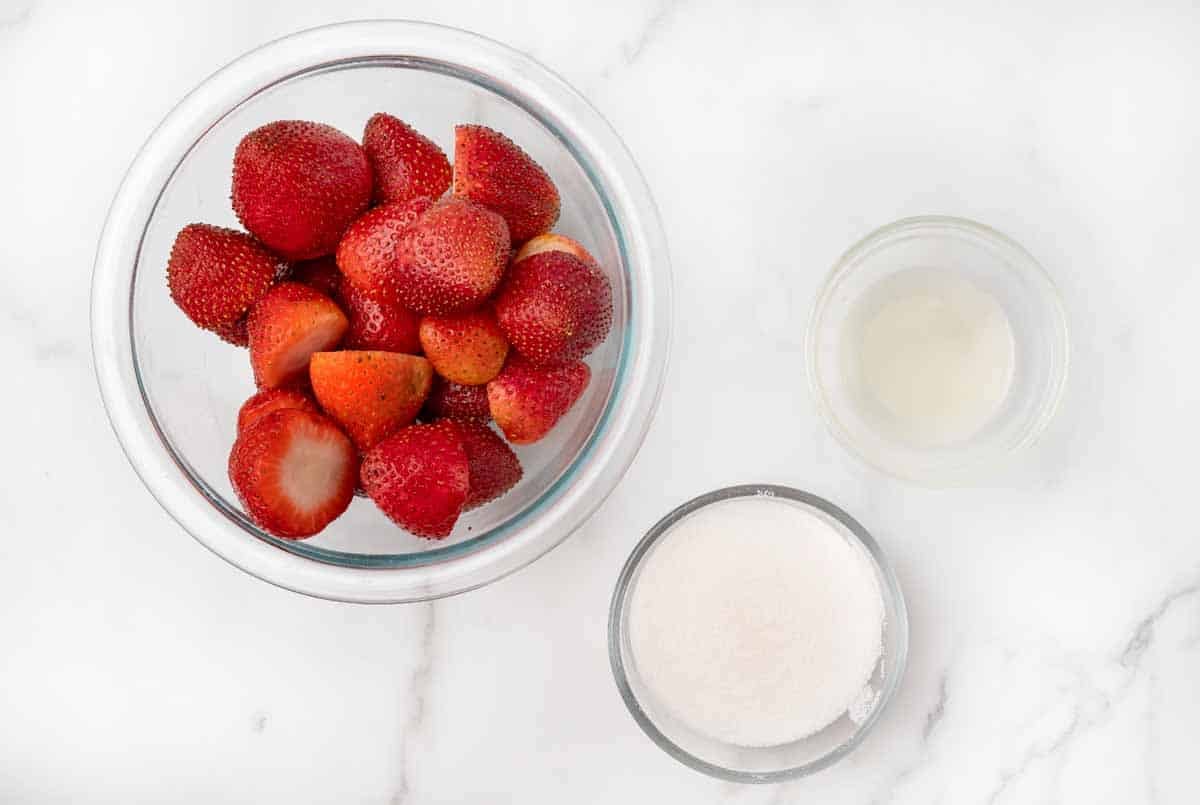 Let's start by gathering the ingredients we need to make Strawberry Coulis. In Chef Speak, this is called the "Mise en Place," which translates to "Everything in its Place."
Not only does setting up your ingredients ahead of time speed up the cooking process, it also helps ensure you have everything you need to make the dish.
You can also use other fresh fruit to make a coulis. Trying making this delicious fruit sauce with blackberries, raspberries, or peaches. Nothing says summertime like ripe fresh fruit and the desserts you make with them.
What is a coulis?
Coulis is a French word that simply means "strained liquid." It's a type of sauce that is made from puréed and strained fruits or vegetables. The purée is pushed through a fine-mesh strainer or chinois to remove the seeds and skin from the sauce, making a velvety, smooth sauce.
How to make Strawberry Coulis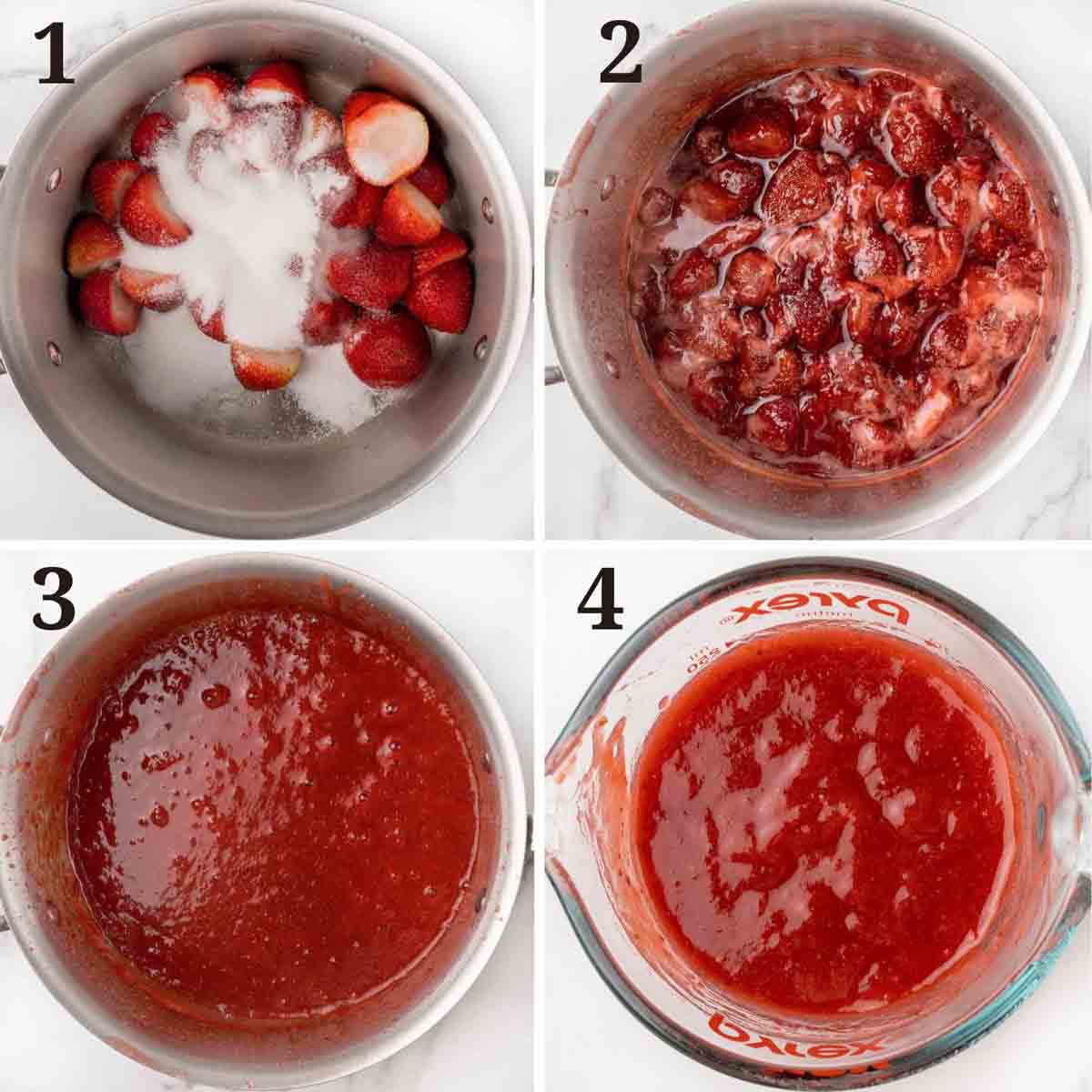 Rinse the strawberries in cold water and remove the stems. Then add the strawberries, sugar, and lemon juice to a saucepan over medium heat, and bring to a boil, stirring as needed.
Turn the burner down to low heat and allow the mixture to simmer for 10 minutes.
Turn off the heat, and using a handheld immersion blender (or food processor), puree the mixture into a smooth sauce (it should coat the back of a spoon).
Strain the strawberry puree through a fine-mesh sieve to remove the seeds. Allow the strawberry coulis to cool before using.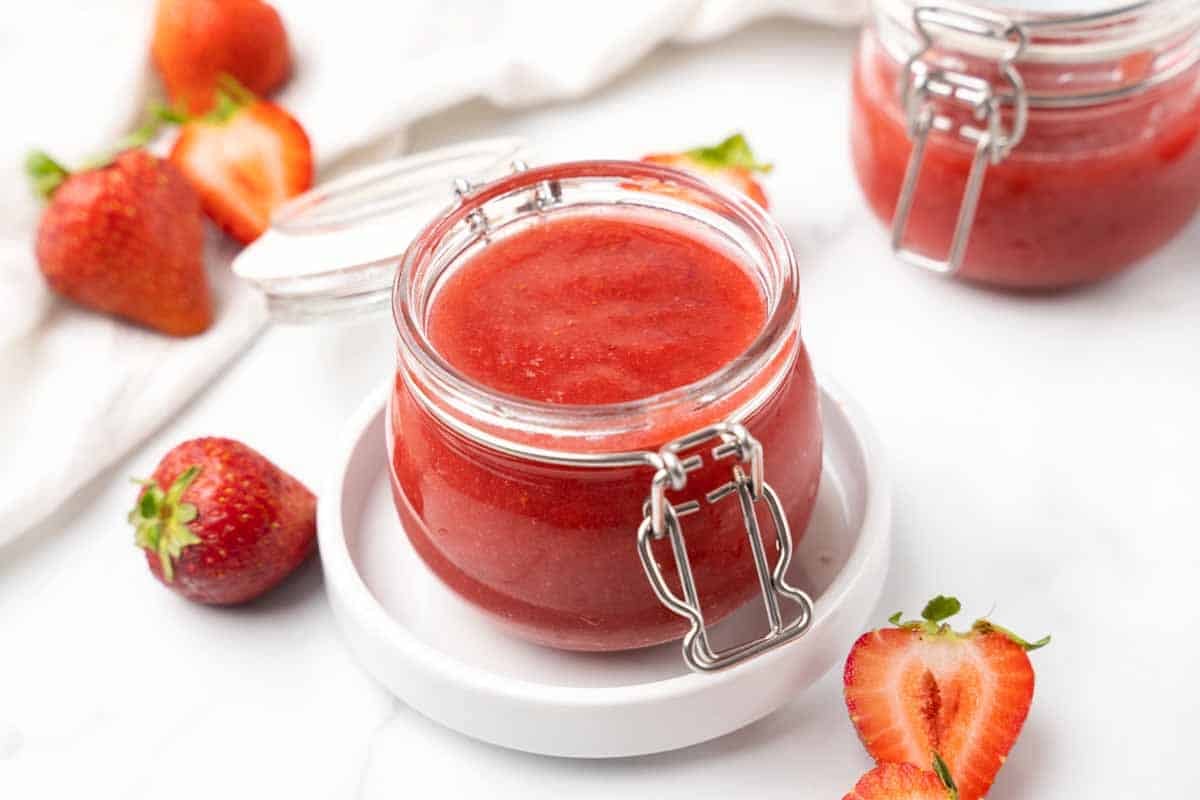 Why not add a burst of flavor to your dinner table with my easy 3-ingredient strawberry coulis? Your family will be glad you did!
If you're not using the strawberry coulis right away, it can be stored refrigerated in an airtight container for up to 3 days.
Recipe FAQ's
What is strawberry coulis?
It's a simple strawberry sauce made with three ingredients, strawberries, sugar, and lemon juice.  The strawberry mixture is pureed, briefly cooked, and strained. This process takes less than 20 minutes and gives you a smooth, bright red fruit sauce that you can drizzle over your favorite desserts.
What is the difference between a puree and a coulis?
The process to make both is similar. The only difference between the two sauces is that the coulis is strained before serving.
Do I need to thicken a coulis?
No, you don't. The sugar works with the natural fruit pectins of the strawberries to naturally thicken the sauce during the cooking process.
More Recipes You'll Love!