Wouldn't you love a slice or two of this delicious strawberry ricotta tart? I think it might be safe to say that I have a strawberry obsession, or at least very well on my way to one.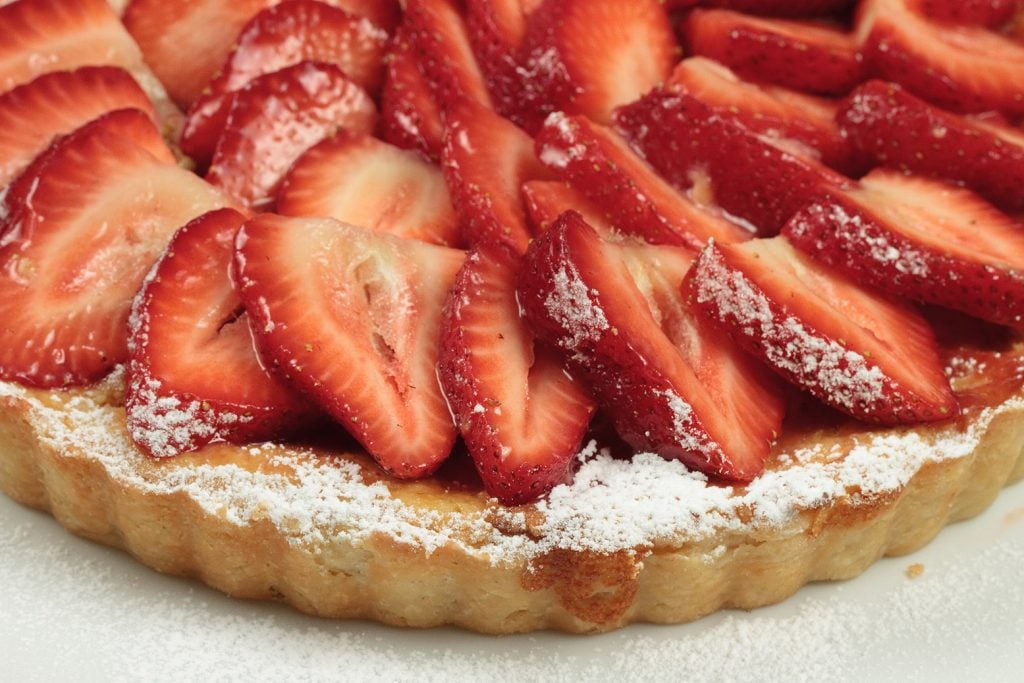 I'm not ashamed, I love strawberries, and I'm beginning to think that they love me too! Those sweet and juicy little bites of heaven, picked at the peak of flavor, just begging to be made into something delicious…….you see strawberries just want to be loved, and to make us happy, what more could you ask of that little berry?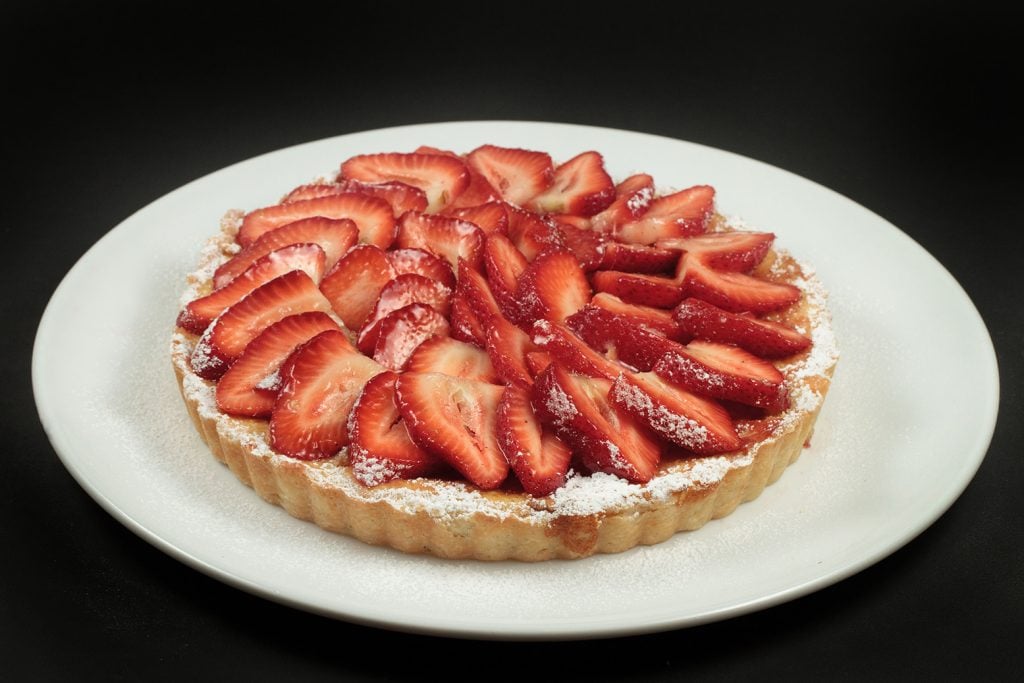 This is not your typical ricotta cheesecake type tart, I would have to describe it as more of a custard than a cheesecake. The mix contains 4 egg yolks to a scant 1 ¼ cup of cheese. The crust is just a little sweet and oh so buttery, a perfect complement to the custard-like texture of the filling, one might say a match made in heaven, actually Italy, but for me, that's close enough!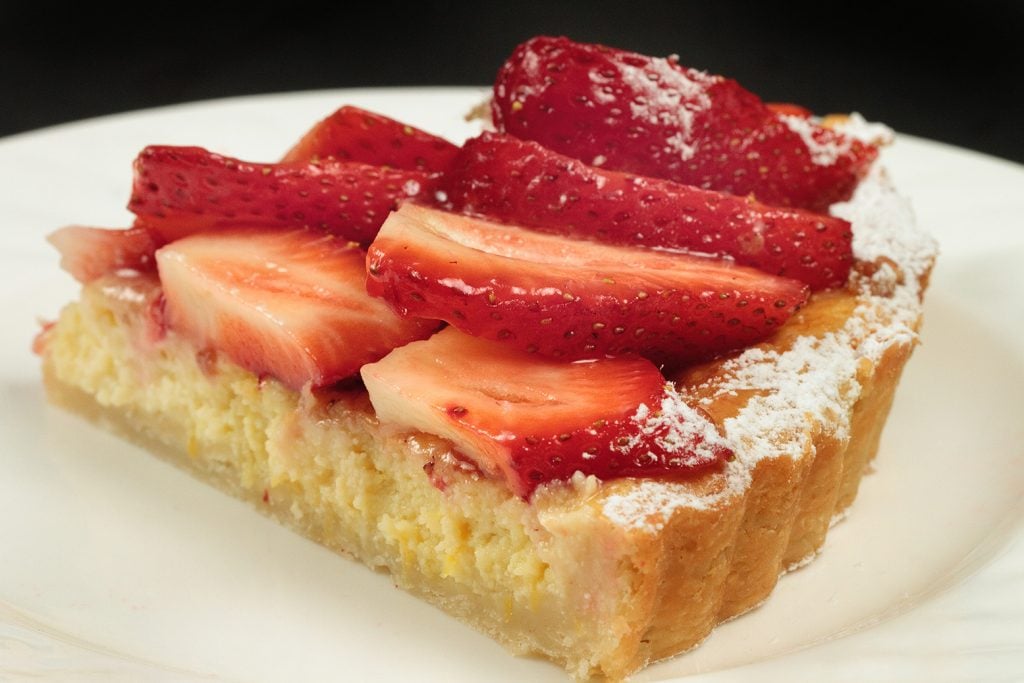 This sweet little tart is a favorite in our household and if you enjoyed as much as we did.
If you enjoyed this recipe you may also like these: