This time of year nothing says Comfort Food more than a hearty delicious stew and my deconstructed chicken stew is comfort food at its best.
While I did cut down drastically the amount of gravy that normally would come with a stew,  being a southern boy I decided to bread and pan fry my chicken for the added flavor. But if you'd like to make this even more healthy and lose the extra calories from frying  just roast or grill your chicken.
By roasting the vegetables and not subjecting them to the boiling and simmering in the gravy, they had a wonderful fresh flavor,  each vegetable keeping its identity. The coating on the chicken added another element to the dish, with the final touch of that creamy mushroom chicken gravy taking this dish into the Comfort Food Hall of Fame!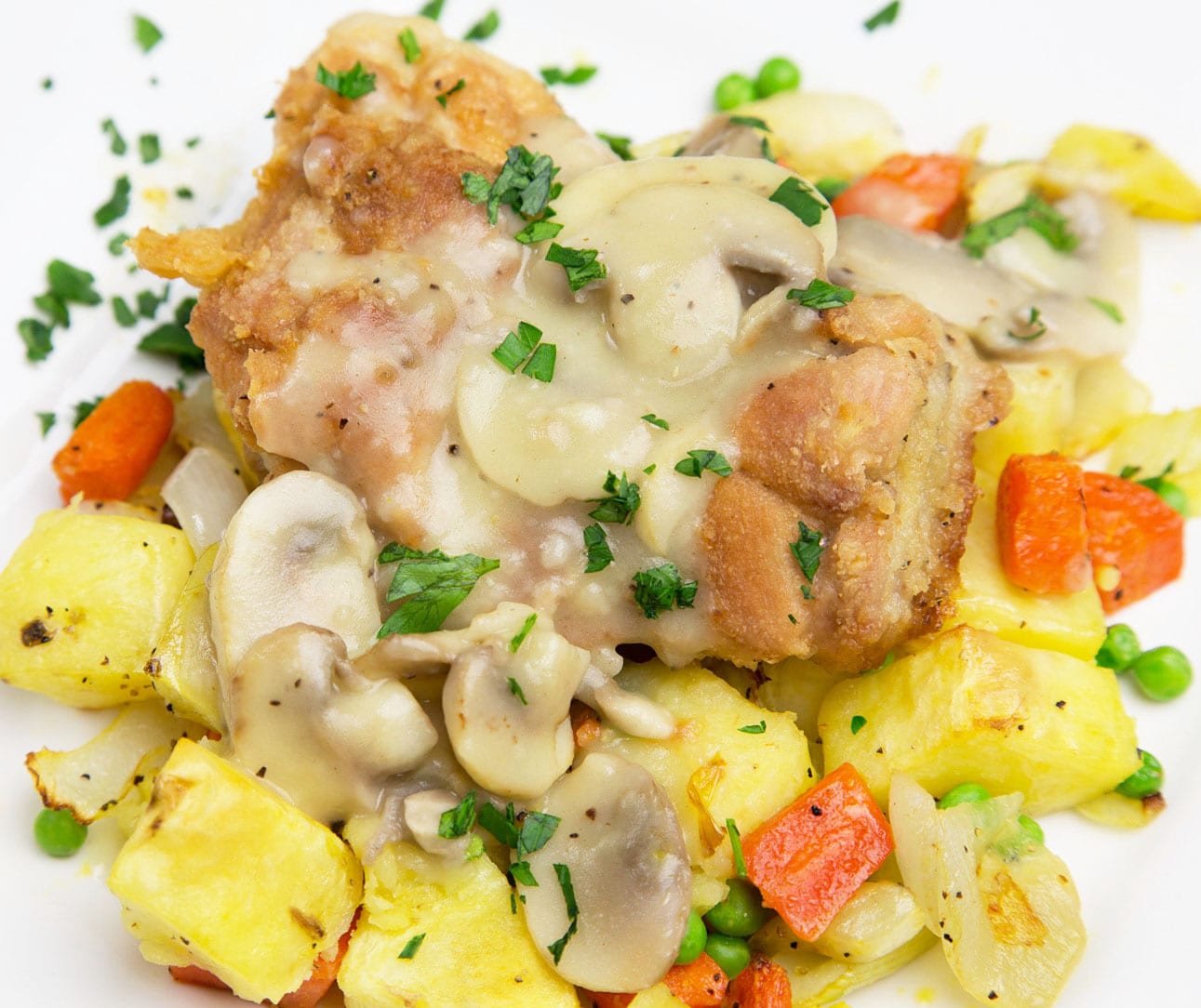 If you enjoyed this recipe you may also like these:
It doesn't have to be winter time to enjoy this delicious Deconstructed Chicken, this dish is perfect for anytime of year. Serve it up with your favorite biscuit and you've got a meal that will surely satisfy.
Have a great week my friends and take heart, spring is just a few week away! See you soon.