This post includes affiliate links. As an Amazon Associate I earn from qualifying purchases.
One of Lisa's favorite meals is
Chicken Marsala.
To her it means comfort food and having spoiled her with my classic version of Chicken Marsala, nothing else will do.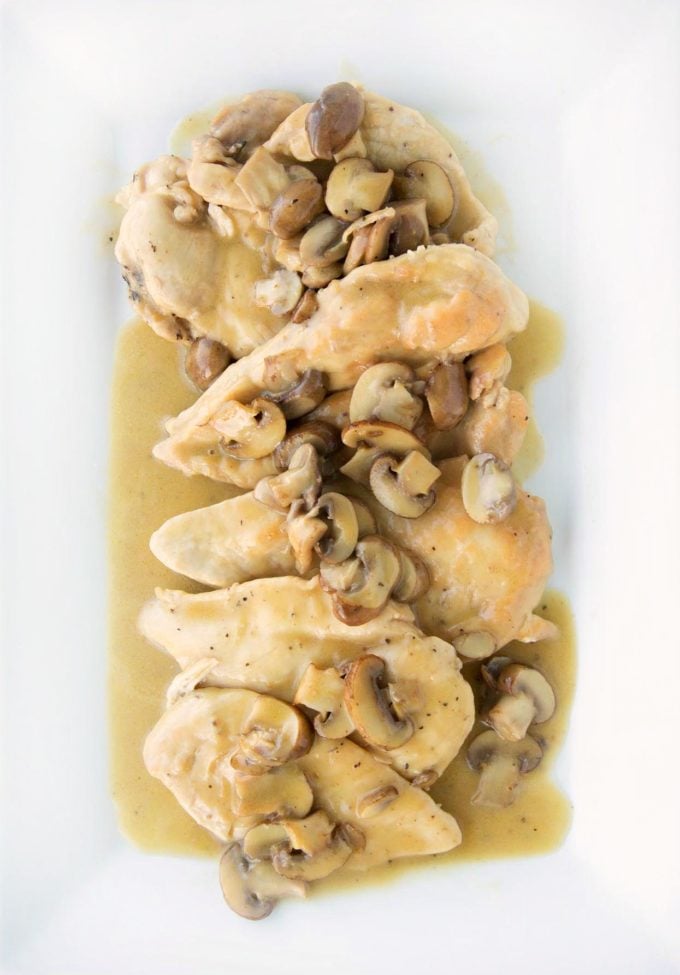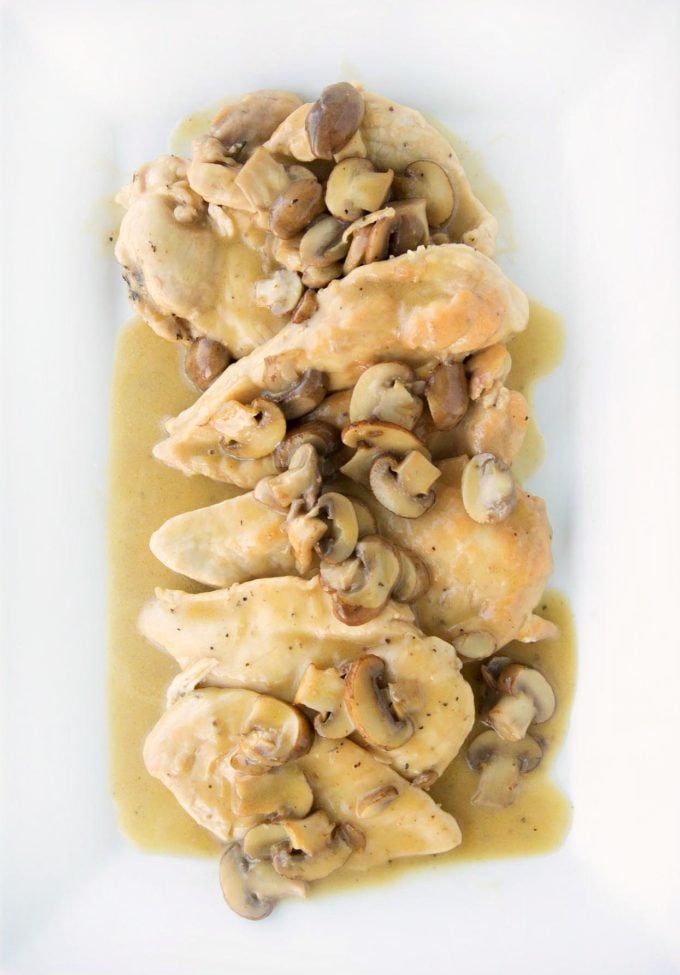 She's tried ordering out and its never the same and it really only comes down to one reason.
The marsala that most people use does not impart that extra special flavor that makes my Chicken Marsala legendary.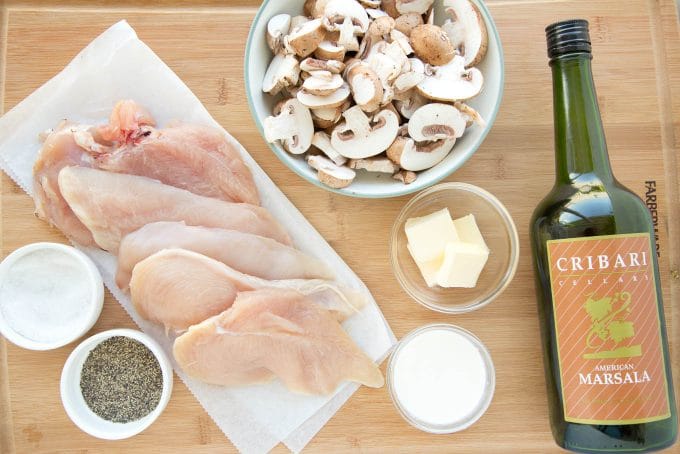 Let's start by gathering the ingredients together for my Classic Chicken Marsala (aka mise en place). The ingredient list is short and sweet. Chicken, mushrooms, marsala wine, butter, cream, chicken stock (missing from picture) sea salt and black pepper.
Throw in a little flour to dust the chicken breasts and a few tablespoons of your favorite olive oil and you've got a restaurant style dish done in less than 30 minutes for your next Date Night.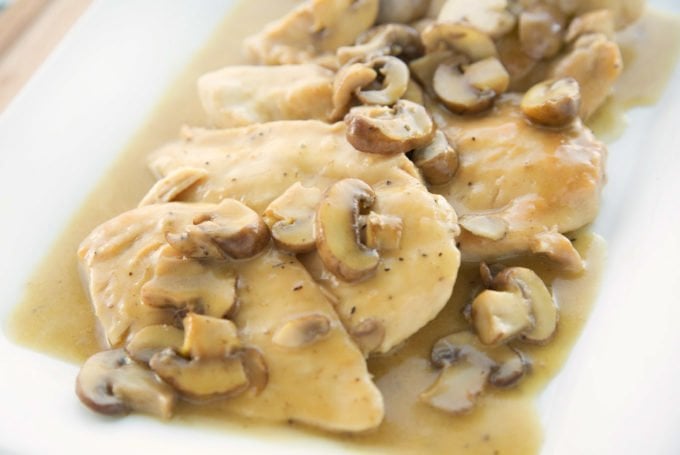 What Marsala Should I use for Chicken Marsala?
Getting back to the reason my chicken marsala is better than most is the marsala wine I use.
In the mise en place, I have a bottle of Cribari Marsala. My first choice will always be Pelligrino Marsala but it's hard to find and more than double the price of Cribari.
That being said when I have both on hand, I start with Cribari and finish with Pelligrino. Now I'm not saying you need to buy two brands, it's just something that I do to make the dish extra special for Lisa.
When I can't find Pelligrino I use Cribari and the dish comes still comes out better than most Italian restaurants.
There is one other tip on buying marsala wine and that is if there's a choice between dry and sweet, always buy the sweet.
This will contradict what most chefs will tell you, so you're going to have to trust me on this one. Believe me, it will make a big difference in the flavor of the dish and it will not make the sauce sweet, it's just how they differentiate between the two varieties.
Dry Marsala, in theory, should be more flavorful. But either I haven't found a good dry marsala or it just doesn't work as well as advertised in my dishes.
If you enjoy restaurant style dishes made with poultry, you're going to love these!