Let's make Buffalo Chicken Grilled Cheese Sandwiches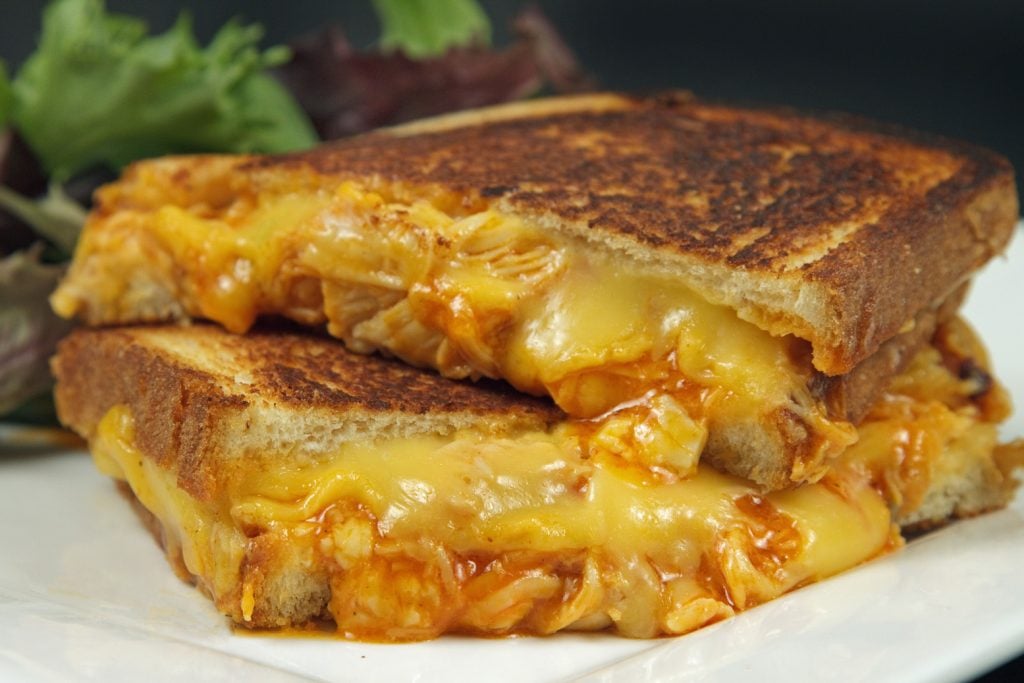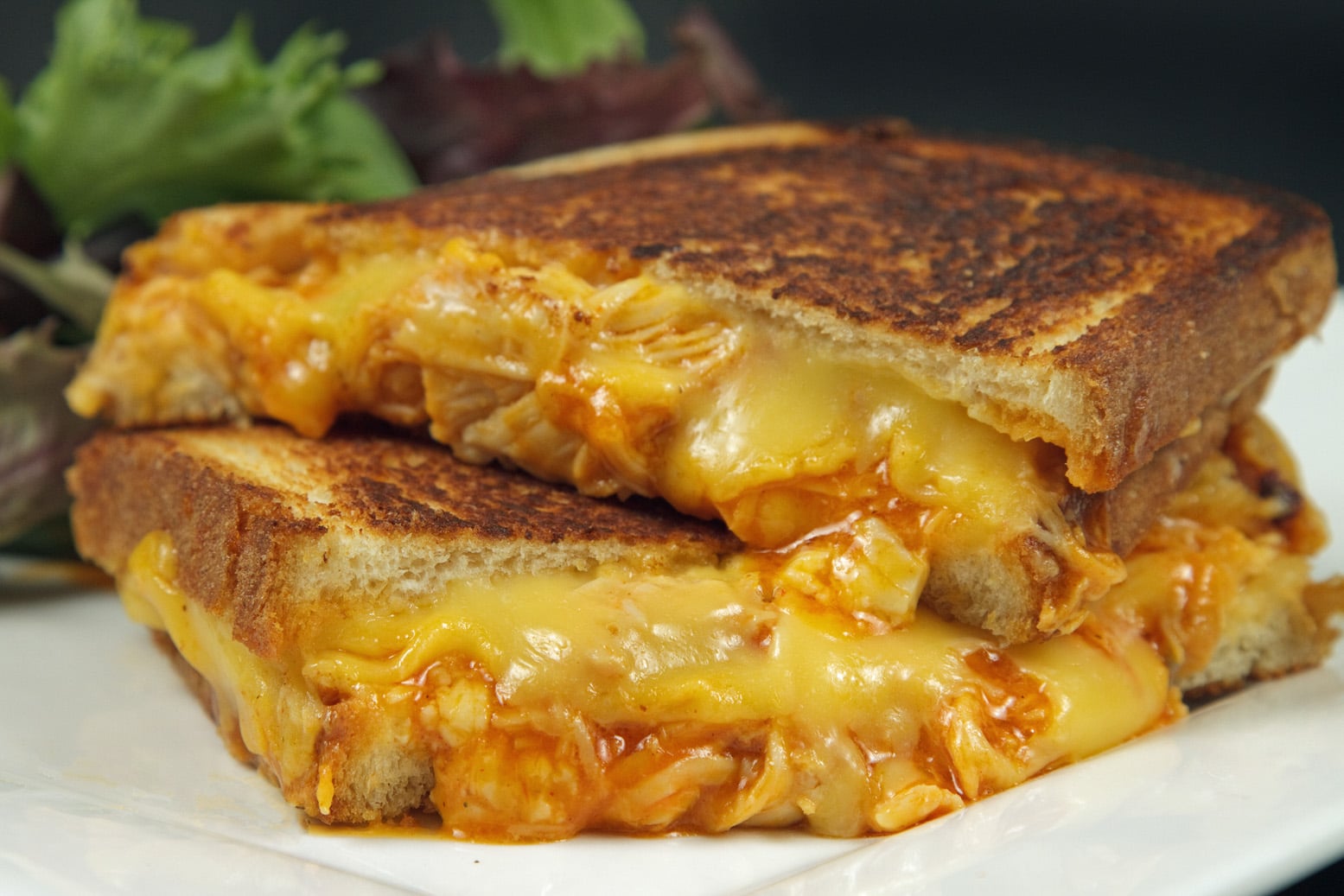 You know I couldn't go the whole summer without posting my precious once again……sigh. Forget the Rings, I am The Lord of the Blossoms!!!
One thing I can count on is from about the end of June till early October there is a wealth of squash blossoms at our farmers market. And I hate to rub it in but the best part is, they're just five for dollar!
Needless to say that every week I make it to the Farmer's Market, I buy squash blossoms, but sadly I don't always get use them before they wilt. Most weeks I do find something to do with them, even if they just find their way into a salad, or on top of a pizza.
I've made blossoms so many different ways and Lisa does humor me and tries them, but the only type she really likes is the original version stuffed with a blend of cheeses, lightly battered and quickly fried till golden brown. These are the ones that practically melt in your mouth when you bite into them!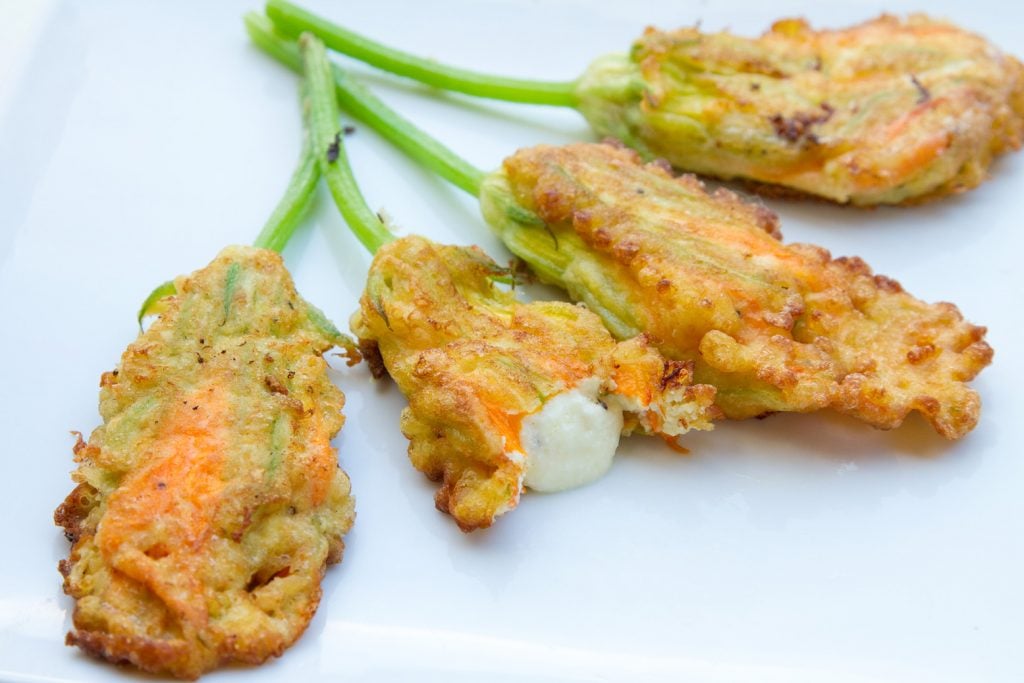 You can find the recipe for my stuffed zucchini blossoms here.
So let's get to the main event, A Grilled Cheeses Chicken and Gorgonzola Cheese Crumbles…..sigh. This is without a doubt my new favorite sandwich.
I did test this sandwich four times before I decided on the right combination, and the chicken is soaked in my famous buffalo chicken sauce! But whether you make it with Cheddar, Velveeta, Monterey Jack or American I can promise you it will be delicious, although Yellow American won out in the end!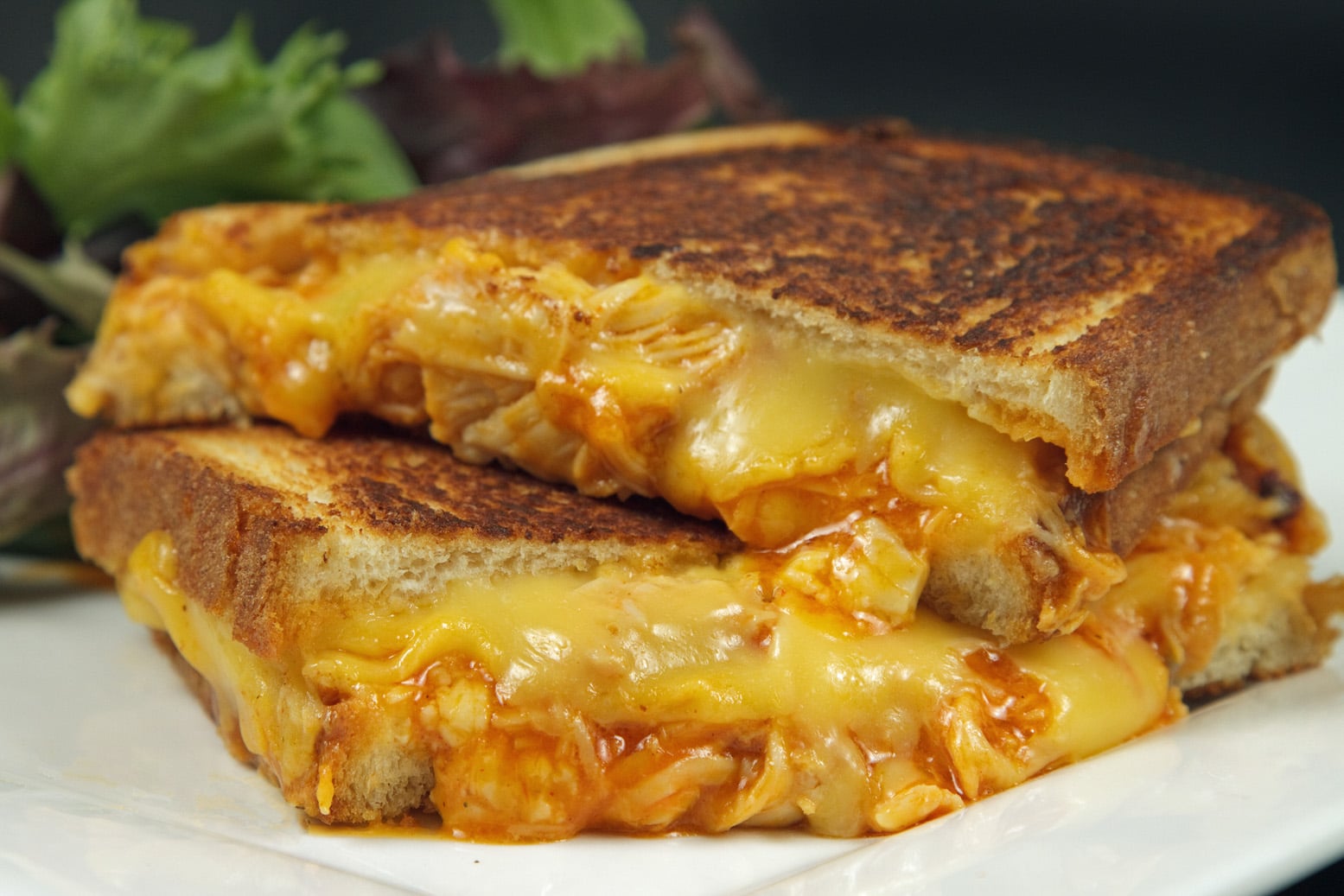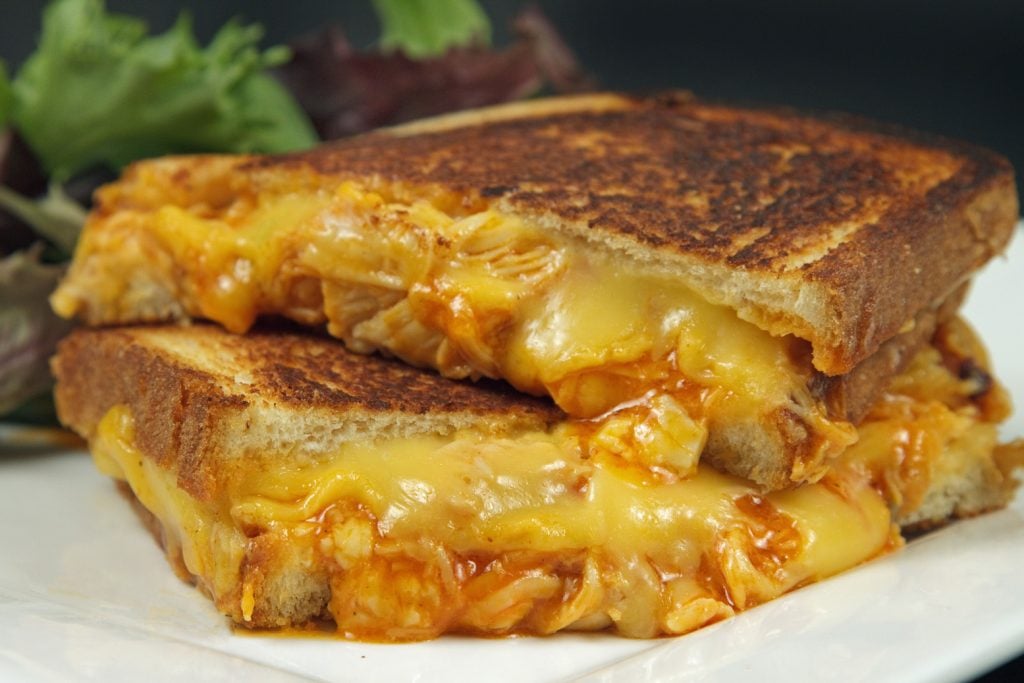 If you're a sandwich lover you're going to love these recipes: