How to make a Philly Style Roast Pork Sandwich
One of the great joys in life is a Roast Pork Sandwich and Philadelphia is renowned for having one of the best pork sandwiches in the country! Unfortunately, that doesn't hold true for many of the restaurants that serve them! I have had a lot of tasteless pork sandwiches where the owners just go through the motions because they feel they have it on their menu.
You know, it's not rocket science people. Cooking a pork roast doesn't have to be complicated! You rub it with brown mustard and hit it with an abundance of Montreal Beef Seasoning and you've got one of the most flavorful pieces of pork you could ever hope for. The secret really is all that great cracked black pepper in the Montreal seasoning.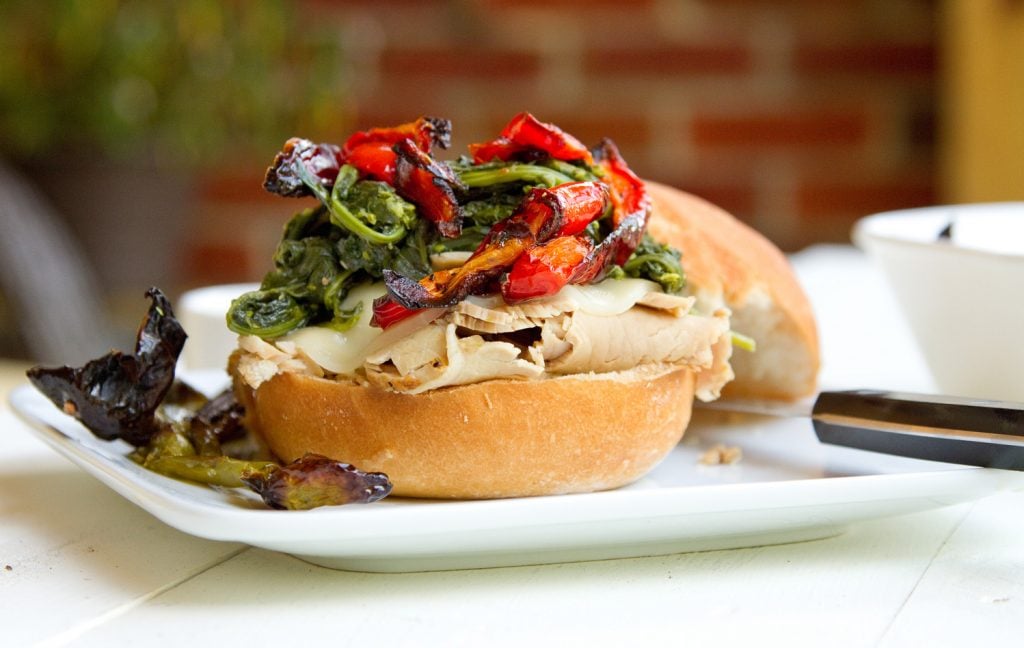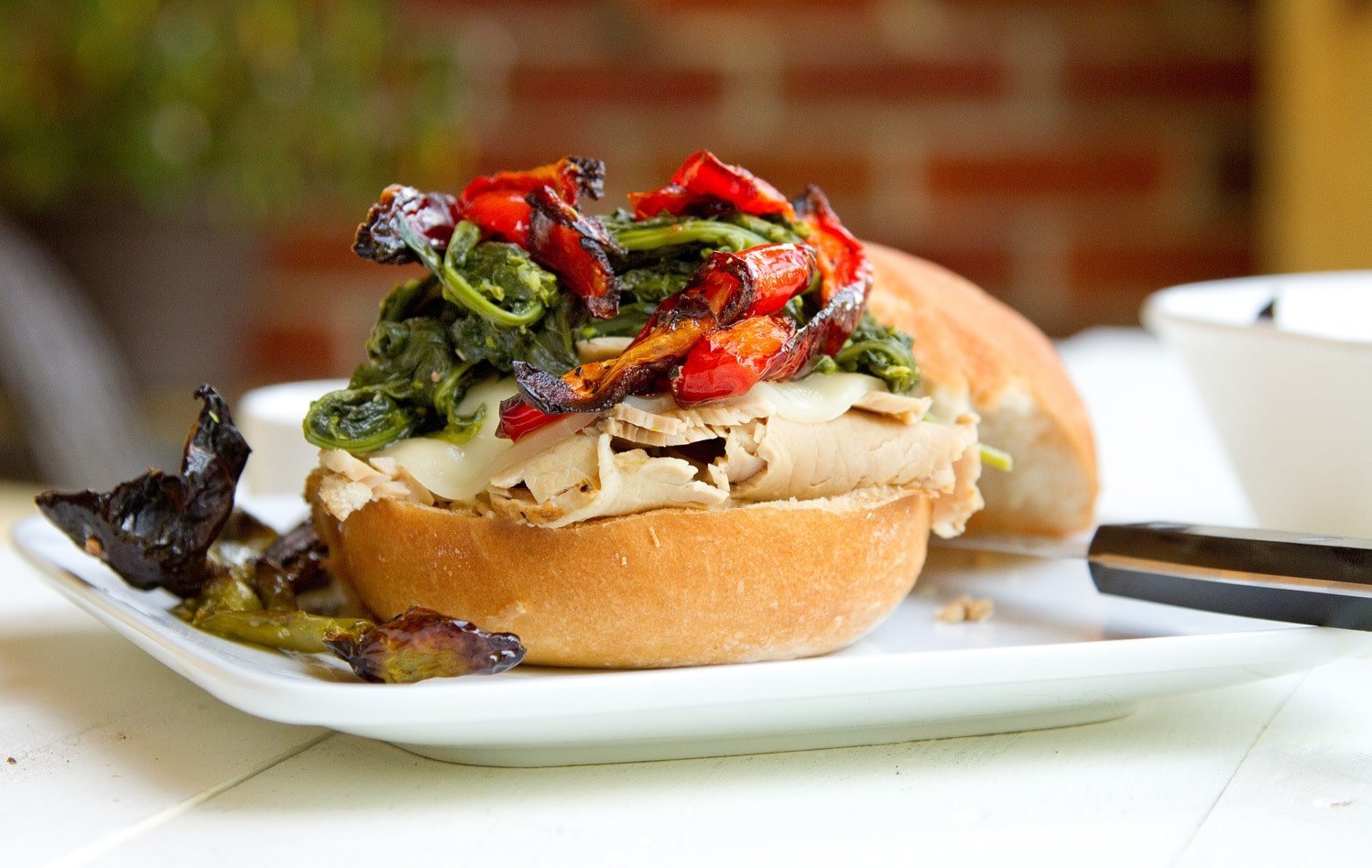 Most of the restaurants and taverns that feature a Philly Style Pork sandwich offer it a couple of ways. You can get it straight up with just a slice or two of provolone on it, or you can get it Italian Style which to me is the true Philly Style Roast Pork Sandwich.
The Italian Style comes with broccoli rabe (or spinach) that has been sauteed in olive oil with a healthy amount of garlic, roasted red peppers, and aged provolone cheese…..sigh, its a wonderful thing. That is of course if they bother to season the pork and don't just throw it in the oven!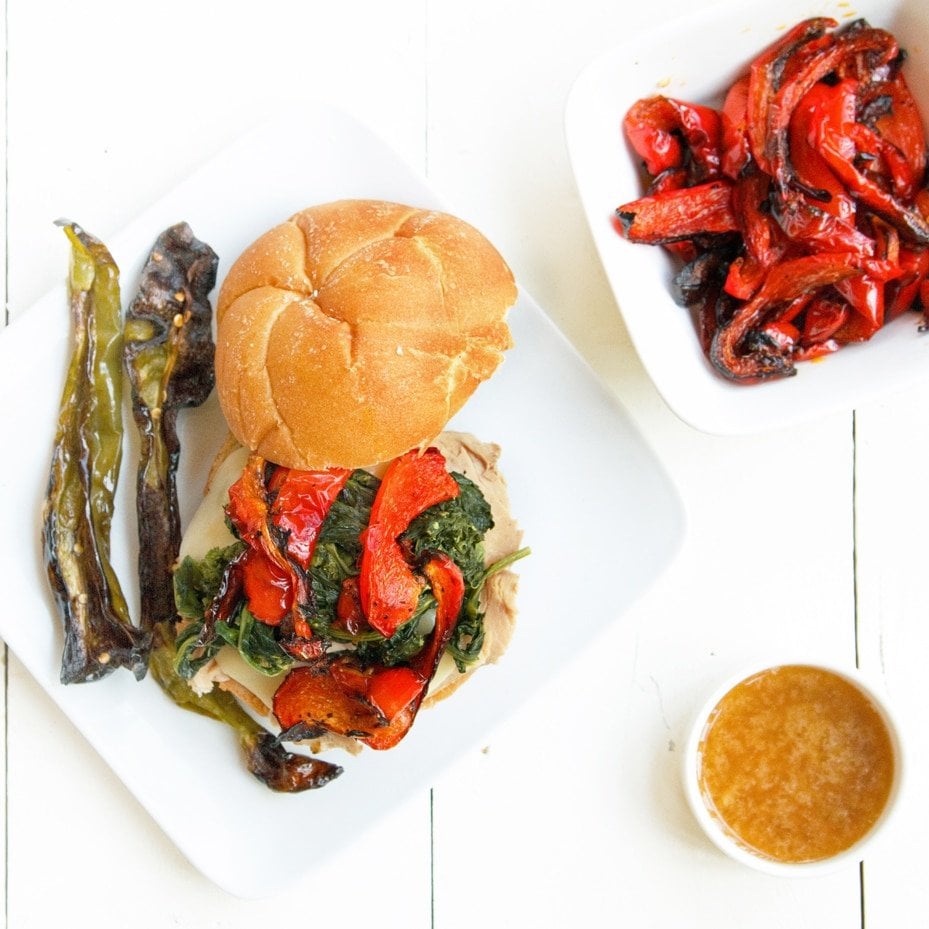 And no self-respecting purveyor of roast pork would serve that glorious sandwich without a side of Italian Long Hot Peppers. Those are the peppers that let you know just how hot they are as soon as you start cooking them, these were no exception! I'm afraid my days of long hots are far behind me, but to be truly authentic you gotta have them!
Don't forget to pick up some good kaiser rolls for this sandwich, and your choice of provolone. I used regular provolone, Lisa just isn't a fan of the aged provolone, it's a bit too sharp for her. Of course, I would have used them both on my sandwich, I do love cheese!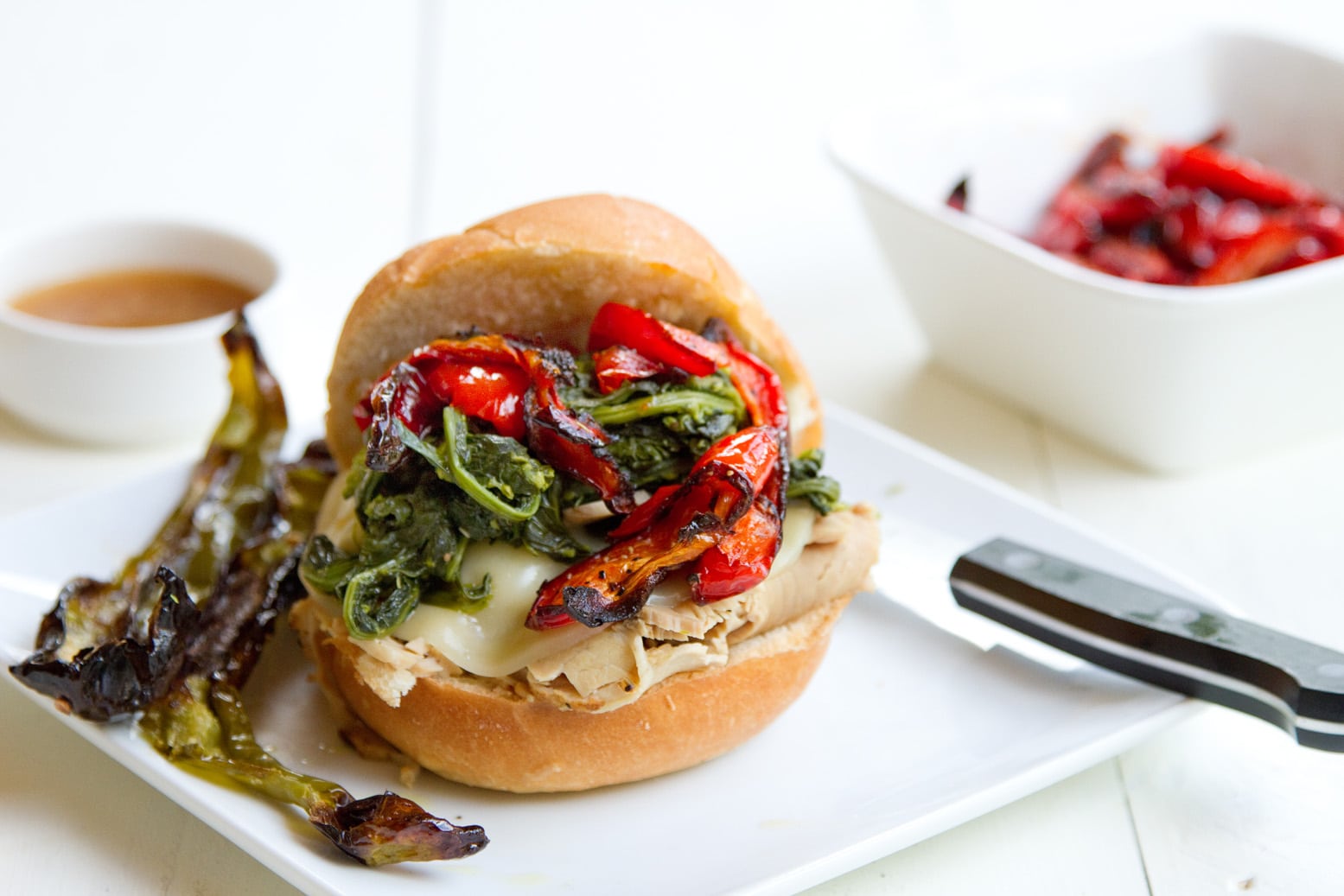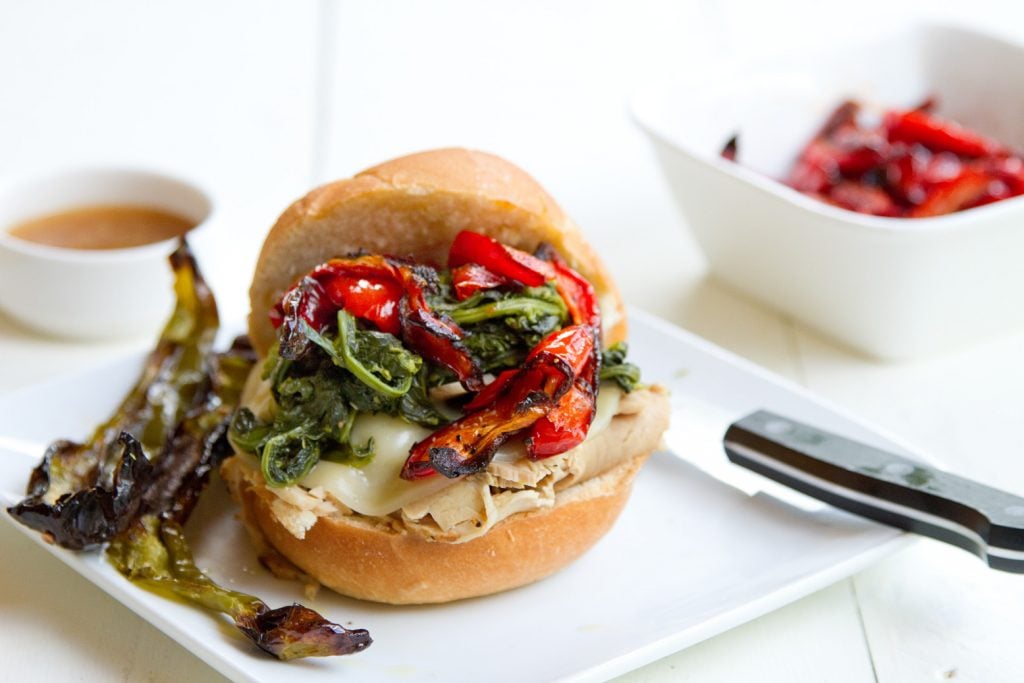 This is definitely a sandwich worth making, your friends and family will absolutely love you for making it! It's also a great way to have some fast food in your freezer. There is just the two of us at home, so when I make this type of roast pork I freeze what we don't eat into portions that we can reheat for dinner another night.
I also keep extra Kaiser rolls in the freezer and you know you can always find a large variety of cheese in my fridge, and provolone is usually one of them! So dinner on a hectic night just got easier!
If you're a sandwich lover you're going to love these recipes: