Without a doubt, this has to be one of the best grilled cheese sandwiches I've ever had the pleasure of eating. The spinach and roasted peppers were the perfect complements to that flavorful cheese, and as it oozed from the sandwich I thought to myself, life just doesn't get much better than this. So when we talk about comfort food, we need to talk about this sandwich.
This post includes affiliate links. As an Amazon Associate I earn from qualifying purchases.
When you think of comfort food there are a few obvious choices. To me, one of them will always be a grilled cheese sandwich. When it comes to grilled cheese the sky's the limit these days, as we've seen everything and anything you can imagine wedged between slices of American cheese and bread.
Of course, you can use other types of cheese in addition to American, but you need that melty, gooey all- American flavor to make it a real grilled cheese sandwich. Remember when you were little and the highlight of the trip to the grocery store was when the deli clerk gave you a slice of cheese? There's something about freshly cut American cheese, the texture seems smoother and it almost melts in your mouth as you eat it. What makes a grilled cheese sandwich so special is that freshly cut deli cheese. And no matter what anyone tells you, you're never too old for a slice of cheese at that deli counter. I still ask for mine!
I didn't really have to think too hard to come up with my sandwich. I do love a good grilled cheese and depending upon what I have in my refrigerator mine can get a variety of added ingredients. But for this sandwich, I wanted to stay in an Italian frame of mind, so I decided to stuff my grilled cheese with roasted peppers and sautéed spinach.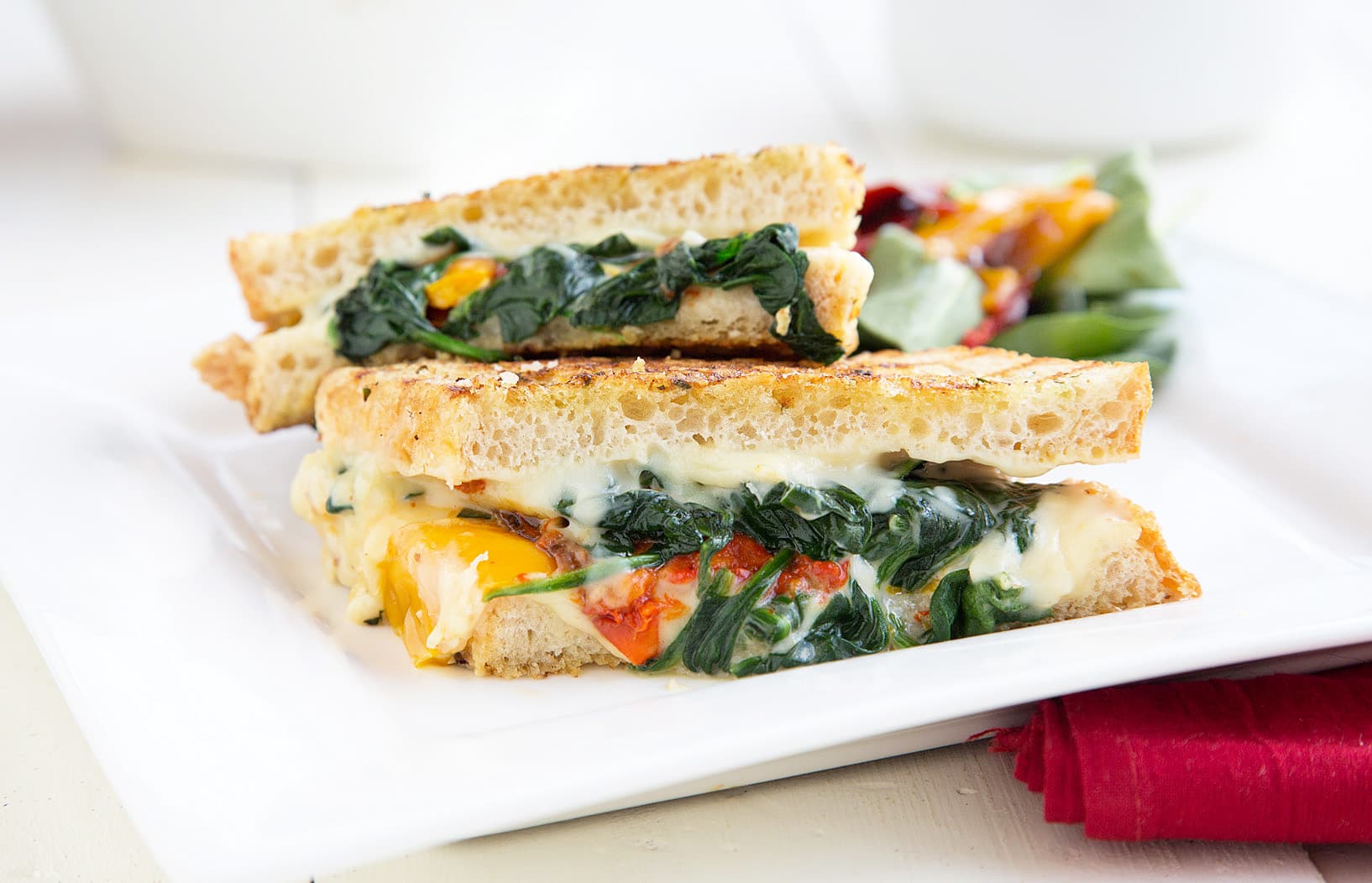 I have a tried and true method when I make an extra special grill cheese sandwich. I melt the butter then brush it on the bread, making sure to get a good even coat on one side of the slice. I don't want any dry spots! Then I bring out the grill pan to leave those lovely marks on the bread as it toasts, changing it from a plain sandwich into a panini. As for my choice of bread, for a sandwich like this its got to be a good loaf of sourdough extra wide and thickly sliced. The kind of bread that's perfect for this hearty grilled cheese sandwich.
Now to take this sandwich just a little over the top, I added some finely chopped basil to the melted butter, so when I brushed the butter on, little specks of basil were embedded with the butter onto the bread. And just to make it an even more special I sprinkled grated Romano cheese on top of the butter.
If Leonardo da Vinci ever made a grilled cheese sandwich, he would have made this one. It truly was a masterpiece.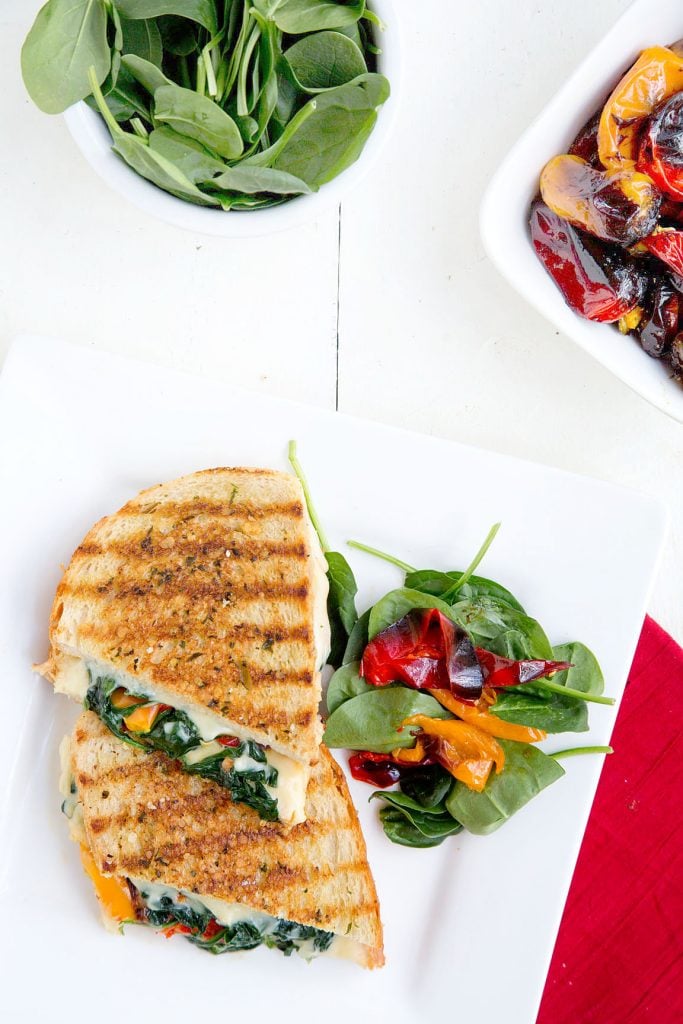 If you're a sandwich lover you're going to love these recipes: