This post includes affiliate links. As an Amazon Associate I earn from qualifying purchases.
Can you say Pepperoni Pizza Grilled Cheese?
I've always loved a good grilled cheese sandwich, and I've always used a variety of cheese and bread to make this classic sammie. But up to a few years ago I never thought of adding anything other than the standard ham, bacon or tomato to my sandwich and brother was I missing out!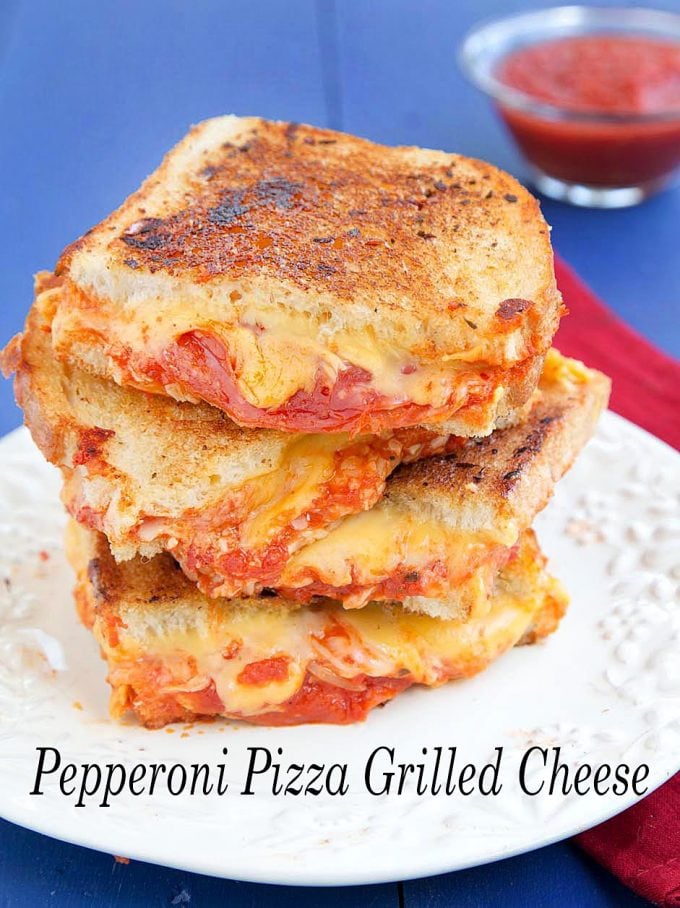 These days you can find just about anything in my grilled cheese sandwich which makes my wife absolutely crazy, because she doesn't like anything in her grilled cheese but cheese!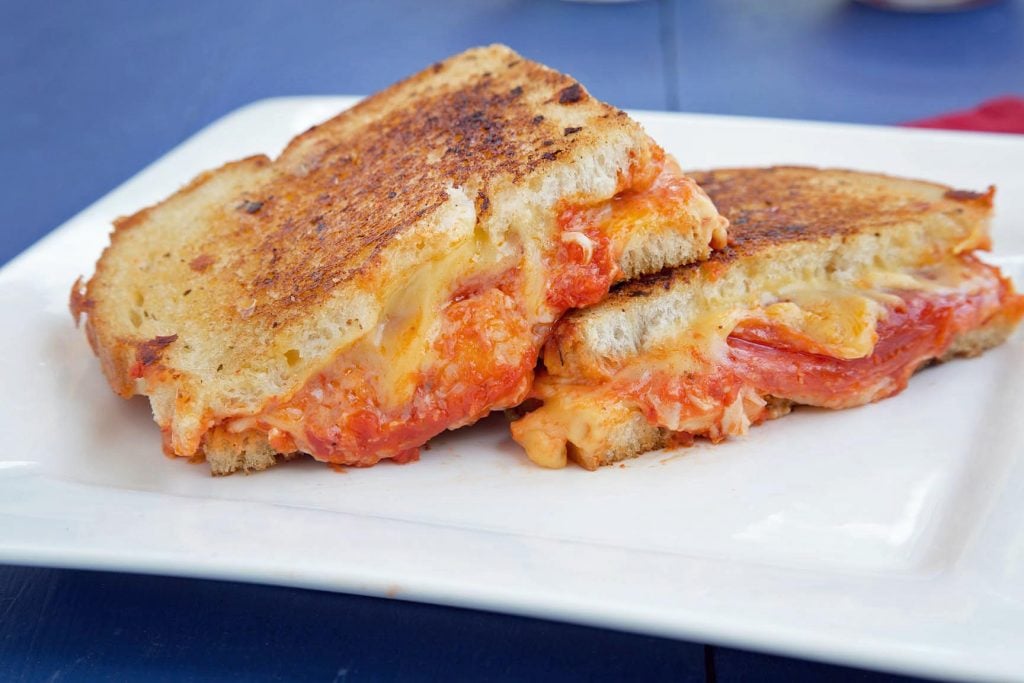 While I've been indulging in adventurous deliciousness with my adaptations my wife is sticking with the basic cheese only model. Of course, it makes her crazy when she see's me enjoying any of the combinations of flavors I've come up with on my grilled cheese.
For that very reason, I waited until Lisa was spending the day at the beach with her family to make these ooey, gooey, ah-mazing pepperoni pizza grilled cheese sandwiches. And I won't even try to make you believe that I shared these heavenly sammies with anyone because the truth of the matter is I devoured both of those ah-mazingly delicious sandwiches myself.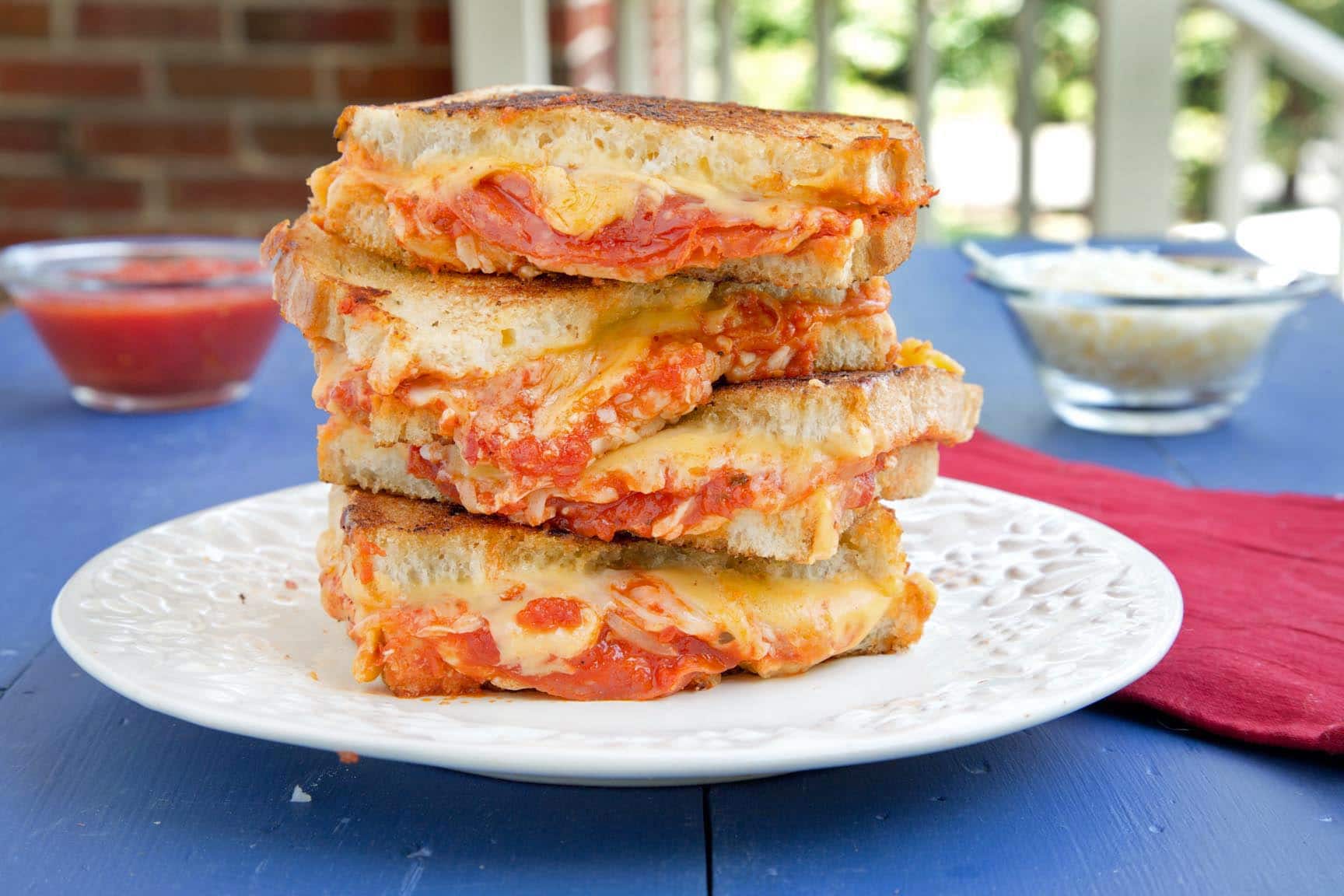 As far as Sandwiches go, this was too good. I should have had some self-control and not eaten them both, but the combination of flavors and the way the cheese was melting and oozing out the side the sandwiches made it impossible to resist! These sandwiches would be perfect for an after-school snack, or a fast and easy dinner. Just serve them up with a side salad or a bowl of soup and you have a meal worth remembering!
If you're a sandwich lover you're going to love these recipes: