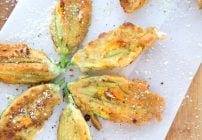 Over the years I've featured Zucchini Blossoms a number of different ways, Mexican Style Blossom Enchladas , Butternut Squash Stuffed Blossoms rolled in Pistachios and Zucchini Blossom Cannoli's.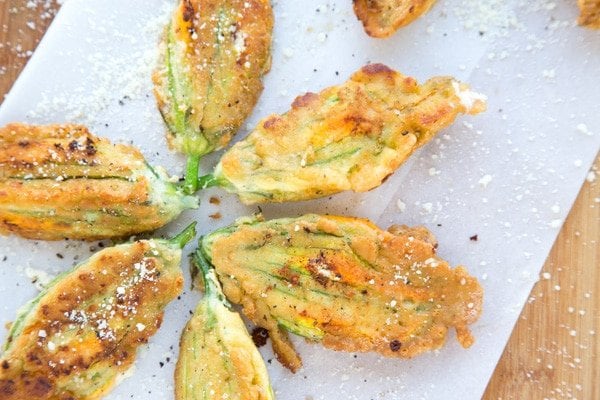 But I always come back to my original recipe of Ricotta Stuffed Zucchini Blossoms, my interpretation of an old Tuscan Recipe.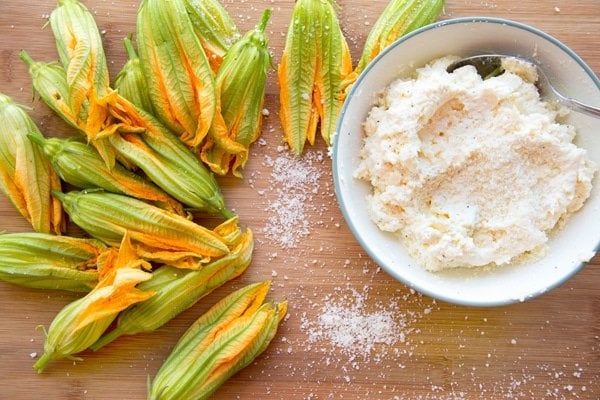 They're not difficult to make and only require a few ingredients.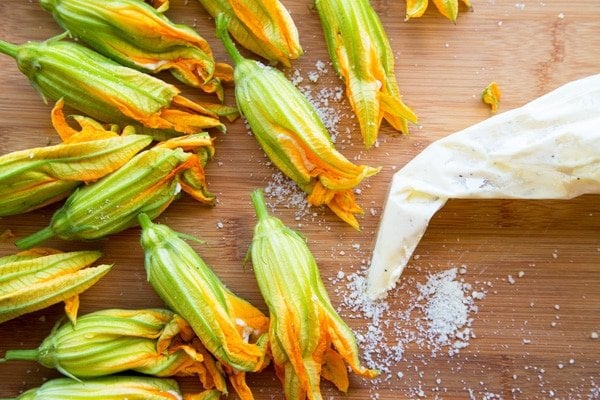 While a pastry bag definitely makes the job easier, they can be filled by hand using a spoon.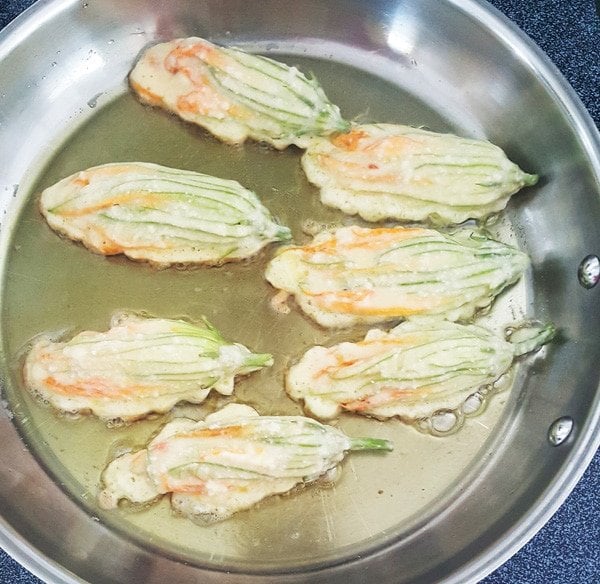 After a quick dip in the egg batter, gently place the blossoms into a heated frying pan with hot oil.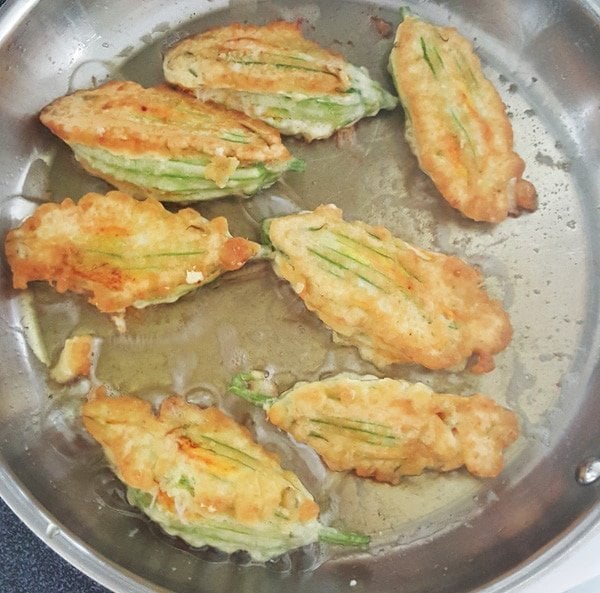 After sauteing to a nice golden brown its time to turn over the blossoms and do the other side.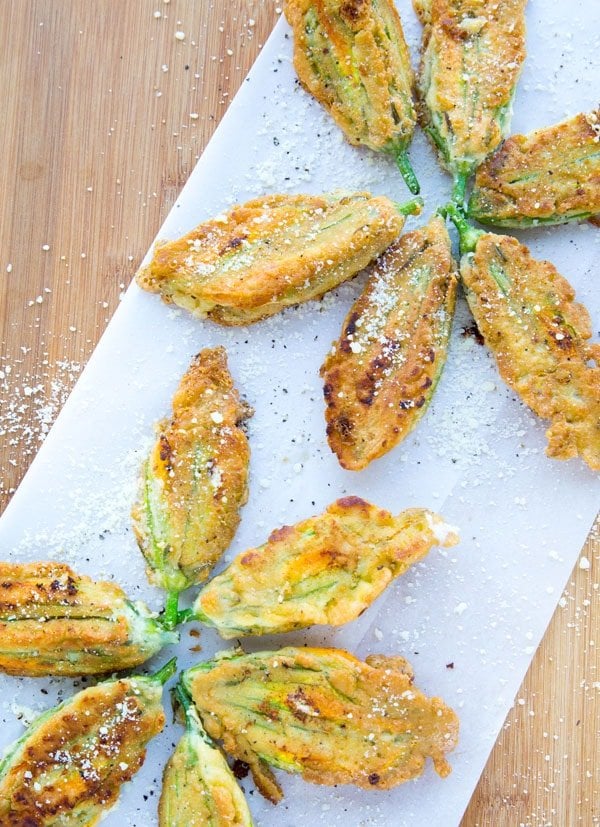 Serve them with a sprinkle of Romano Cheese, Sea Salt and Black Pepper and of course your favorite beverage and you've got a party !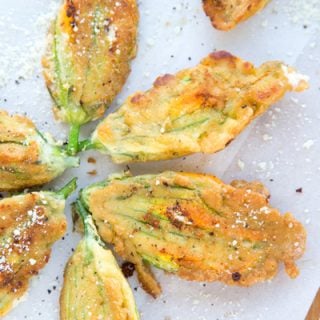 Print Recipe
Stuffed Zucchini Blossoms
Ingredients
Stuffed Zucchini Blossoms
12-15

Zucchini Blossoms

1/2

cup

Ricotta Cheese

1

oz

grated Romano Cheese

1

oz

Shredded Mozzarella Cheese

1

egg- lightly beaten

Sea Salt and Black Pepper to taste

Pinch of Granulated Garlic

Cooking oil as needed
Egg Batter
2

whole eggs

1/4

cup

milk

1/4

cup

flour

1/4

cup

grated Romano

1

Tablespoon

chopped Basil or Italian Parsley
Instructions
Blossom Stuffing
mix all the ingredients together and place in small pastry bag, or a ziplock bag with an end snipped off.

open one end of the blossom gently and squeeze a small amount of cheese into the blossom. Due not overfill, you want enough to almost fill the blossom not to make it bulge.

Refrigerate the blossoms for about 10-15 minutes while you get the egg mixture together.
Egg Batter
Lightly beat the eggs and add in milk, flour, cheese, and basil. Mix well. Egg Mixture should be about pancake mix thickness. If the mix is too thick the egg coating will be to thick and if its too thin it will run off.

Heat a large sauté pan and then add about 1/4 inch of cooking oil to the pan.

Dredge Zucchini Blossom in egg mixture, shed any excess egg and place into hot oil, continue the process till you fill the pan.

Fry each side of the Blossom until golden brown, about two minutes on each side, the second side may cook faster, keep an eye on them.

Place finished blossom on paper towels to drain off any excess oil.

Place blossoms on serving tray and season with grated Romano cheese, sea salt and black pepper.