When it comes to Gluten-Free Cakes, this Blueberry Lemon Pound Cake will make believers out of all your gluten-eating friends!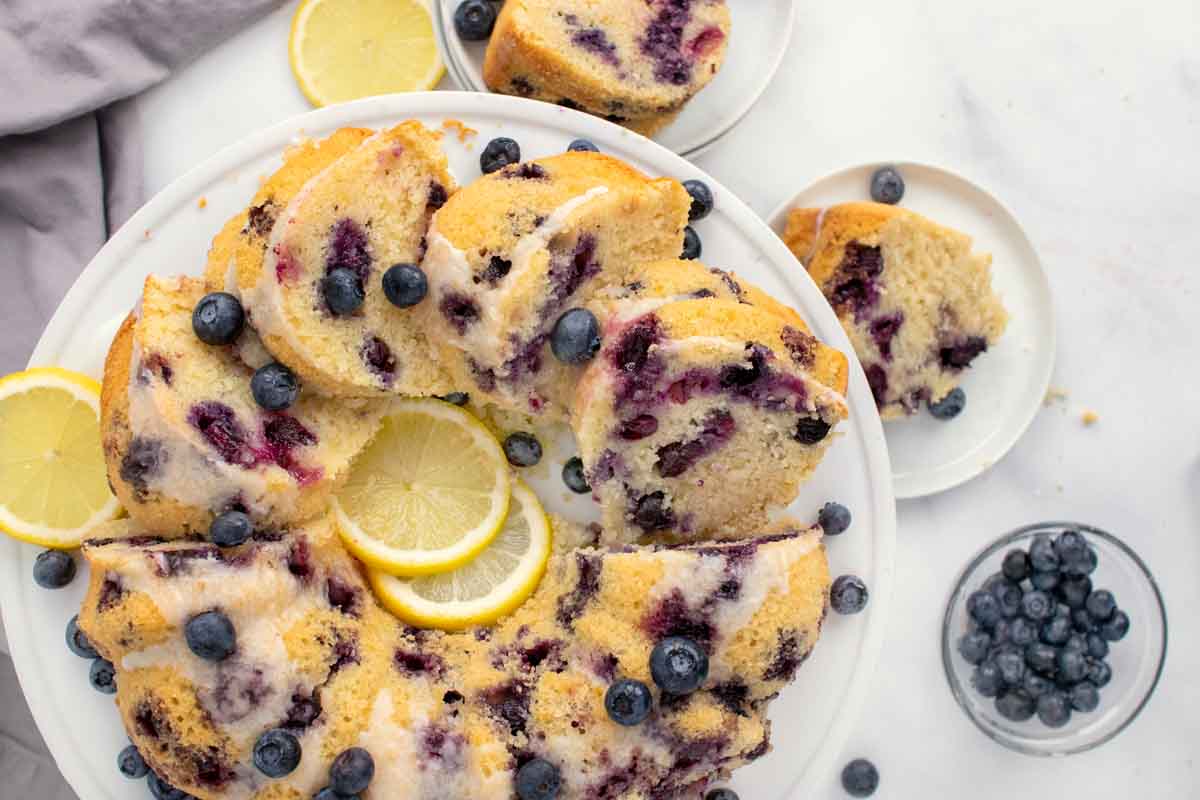 I will admit that some gluten-free desserts just don't taste as good as their gluten-filled counterparts.
But done right, gluten-free desserts can taste just as good as the regular version. This blueberry lemon pound cake recipe can easily compete with any "regular" pound cake recipe.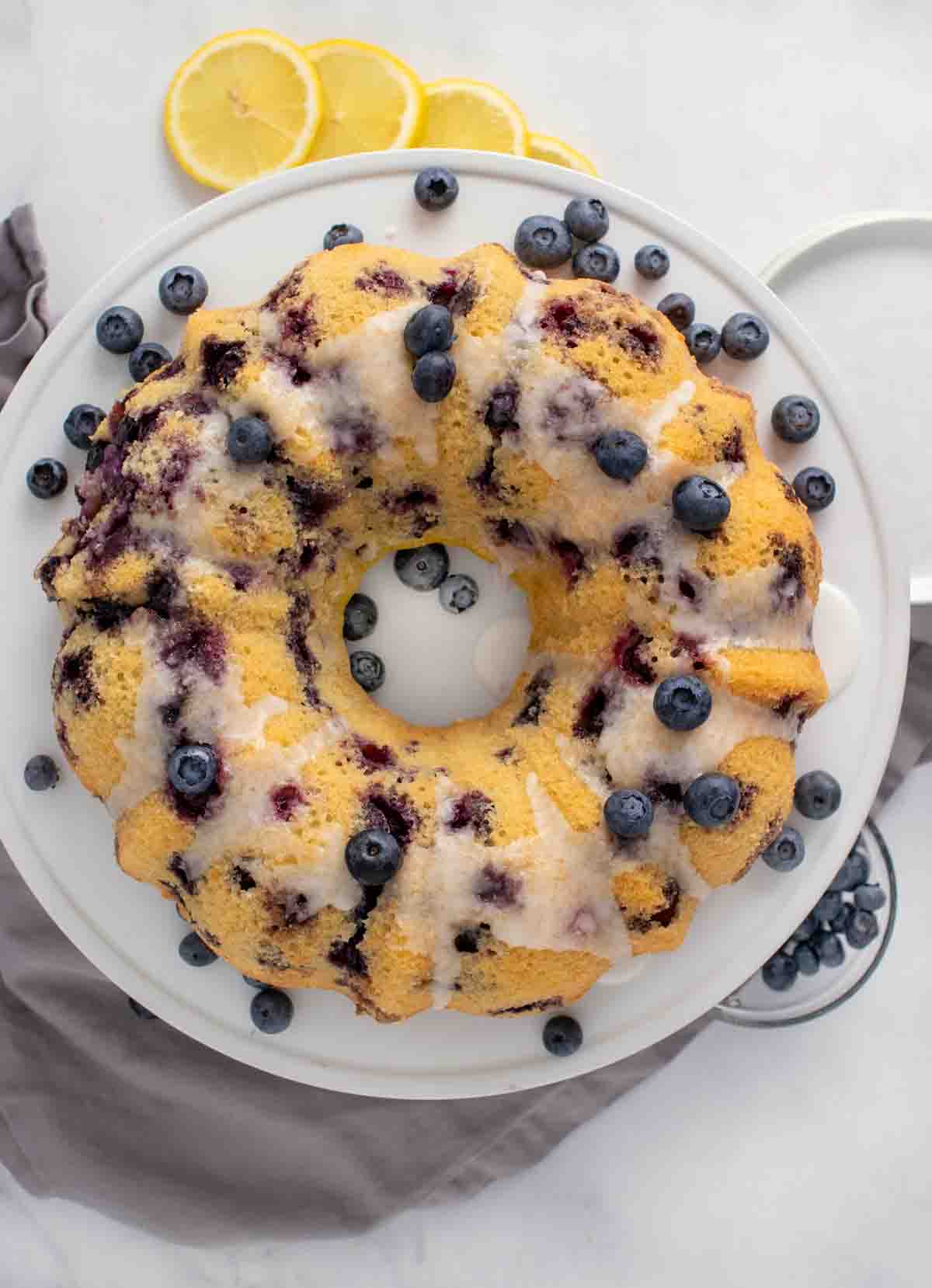 The cake rises perfectly. It's dense and moist, with a burst of blueberries and a hint of lemons.
What ingredients do I need to make a Gluten-Free Blueberry Lemon Pound Cake?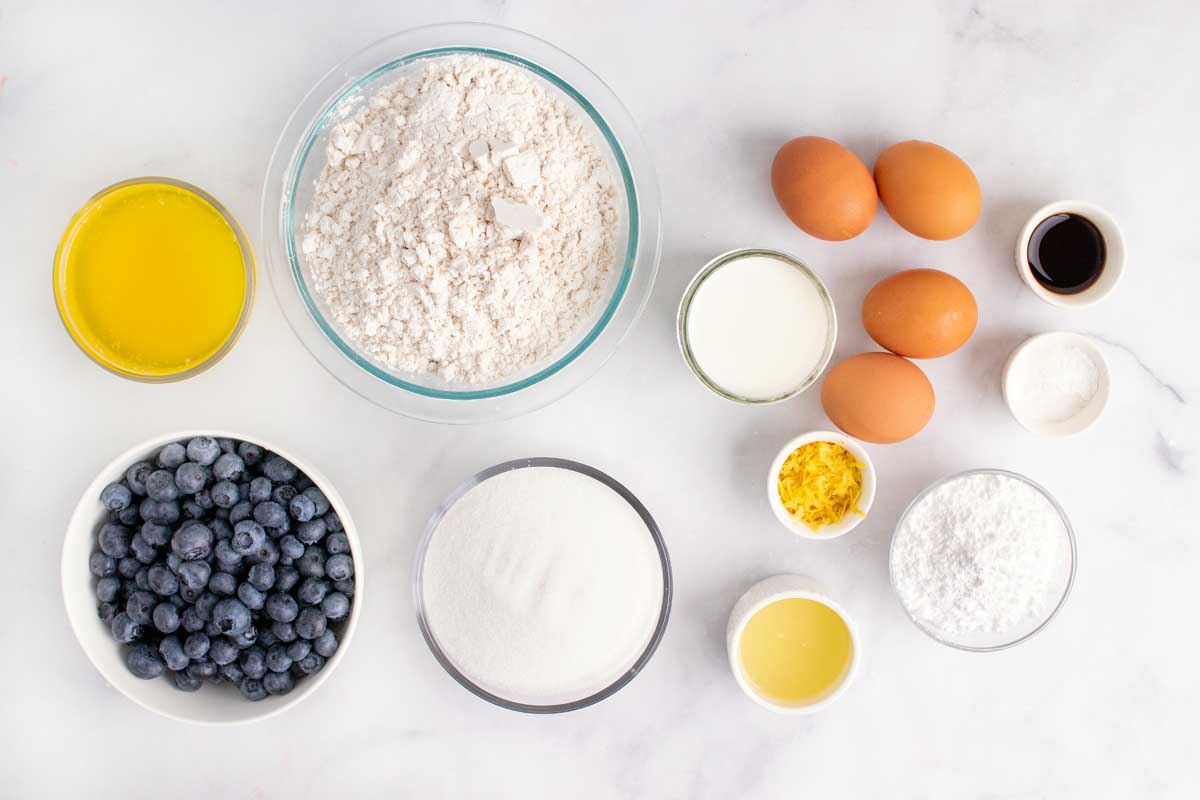 Let's start by gathering the ingredients we need to make a Gluten-Free Blueberry Lemon Pound Cake. In Chef Speak this is called the "Mise en Place" which translates to "Everything in its Place".
Not only does setting your ingredients up ahead of time speed up the cooking process, it also helps ensure you have everything you need to make the dish.
How do I make a Gluten-Free Blueberry Lemon Pound Cake?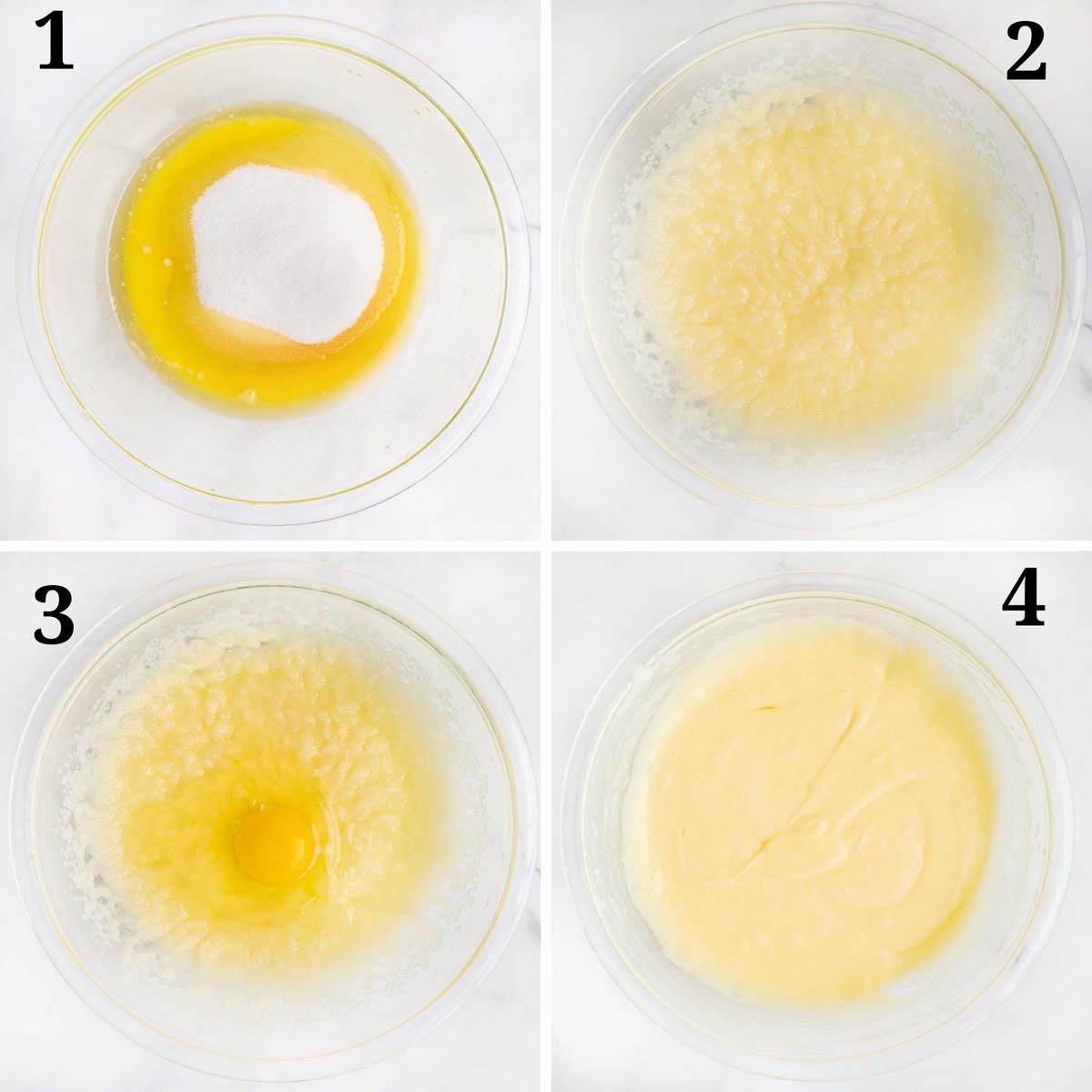 Combine the sugar and melted butter in large bowl.
Beat at medium speed, scraping bowl often, until creamy.
Add 1 egg at a time, beating well after each addition.
Continue the process until all the eggs have been incorporated.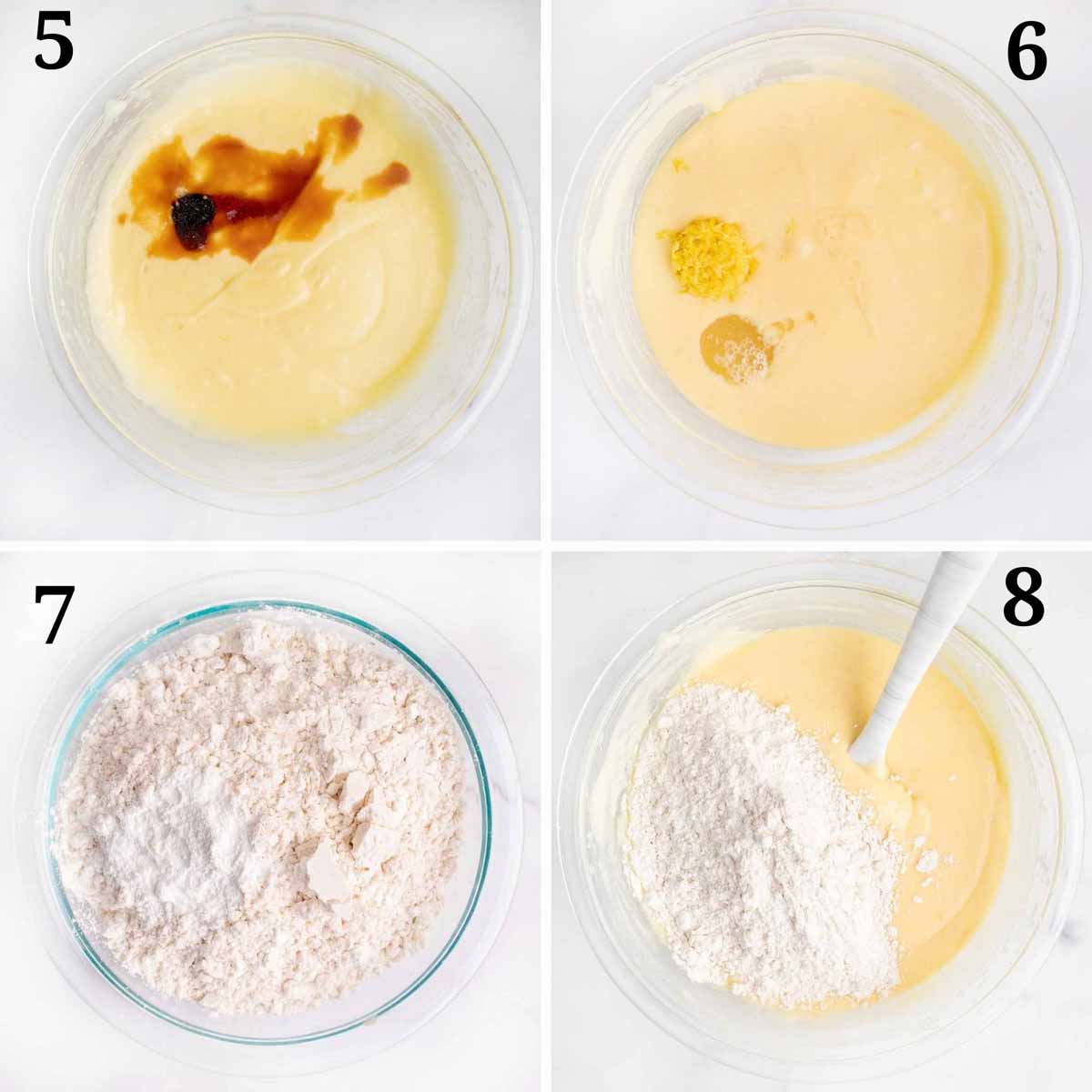 Add the vanilla and mix until well blended.
Add the lemon zest and lemon juice, mixing until well combined.
Stir together the gluten-free flour blend, xanthan gum and baking powder in small bowl.
Add one-third of the flour mixture to the mixing bowl.
What Gluten-Free Flour Blend should I use?
There are quite a few really good gluten-free flour blends available at area grocery stores and on Amazon. These are some of my favorites:
Pillsbury Gluten Free Flour Blend
If you want to make your own blend, this is the recipe I have used successfully on occasion.
2 cups rice flour
⅔ cup potato starch
⅓ cup tapioca flour
1 ½ teaspoon xanthan gum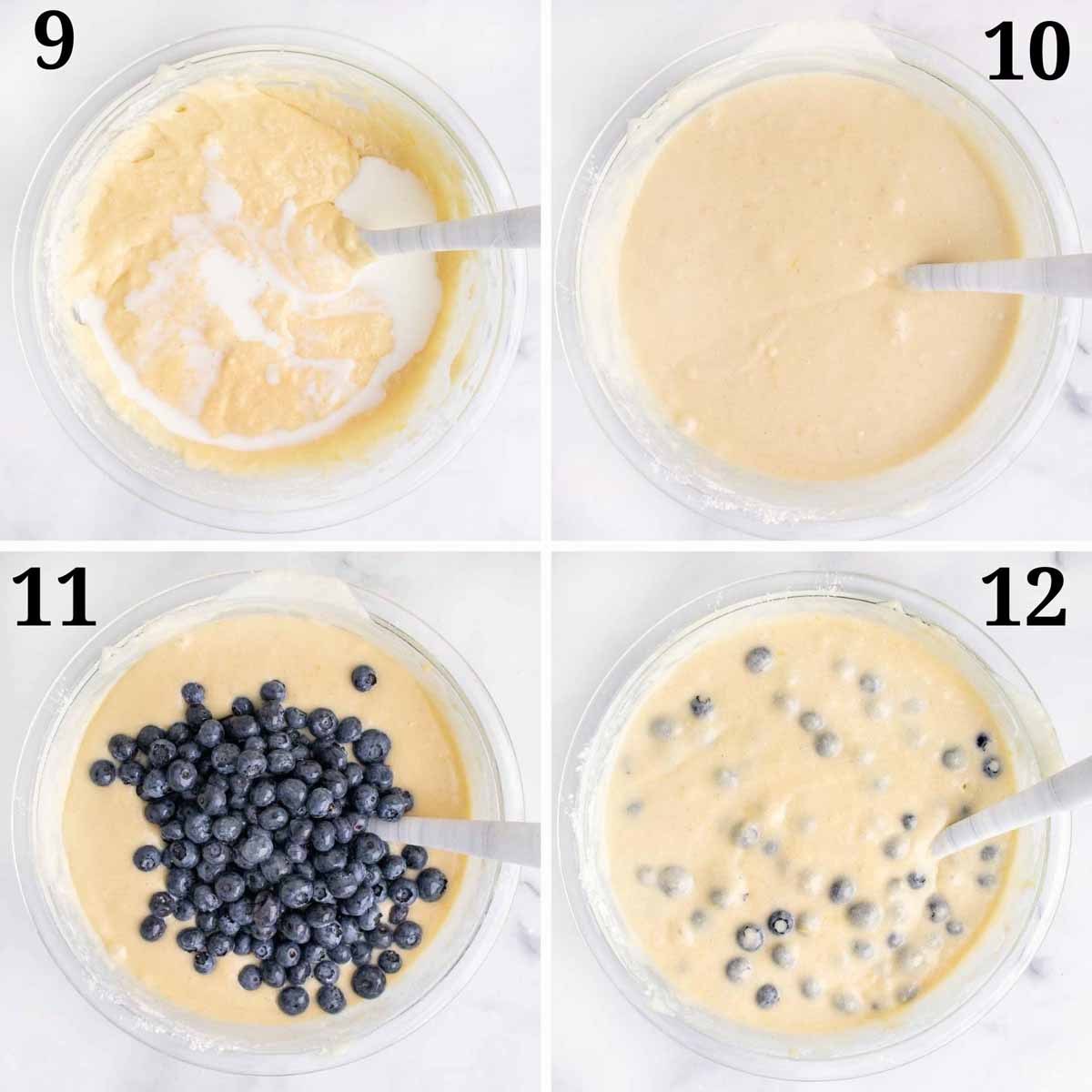 After the first third of flour add in half the milk.
Add the next portion of flour into the batter, followed by the remainder of milk and then the last portion of flour. Blend well after each addition.
Add the blueberries to the batter.
Fold the blueberries into the batter and allow the batter to rest for 5 minutes.
How do I make the lemon glaze?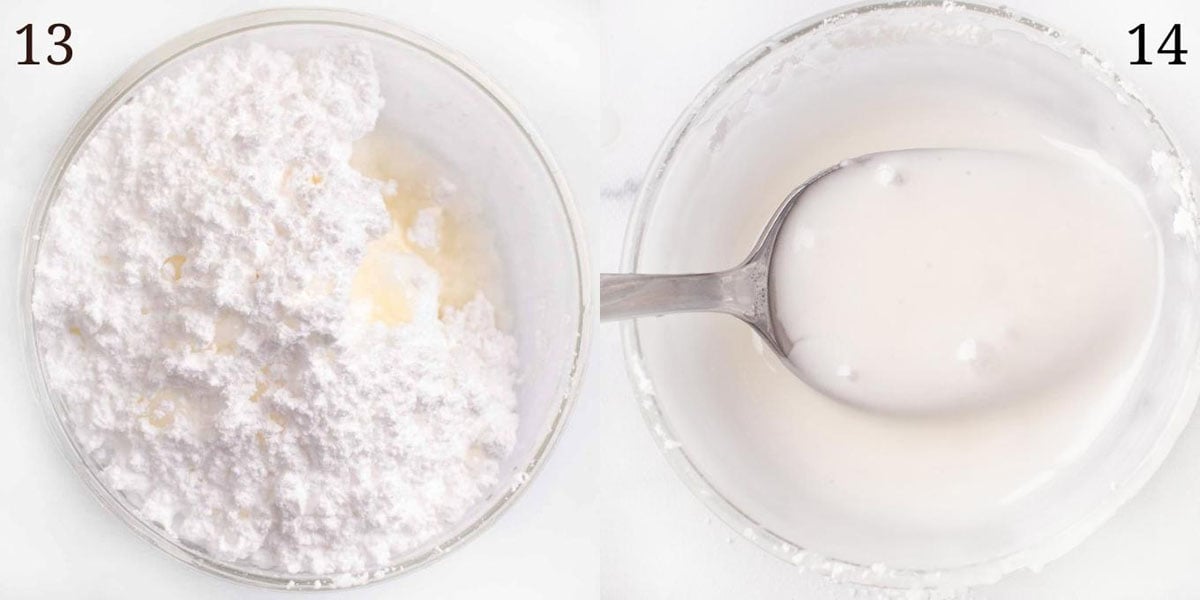 Mix the lemon juice with the confections sugar stirring until well blended.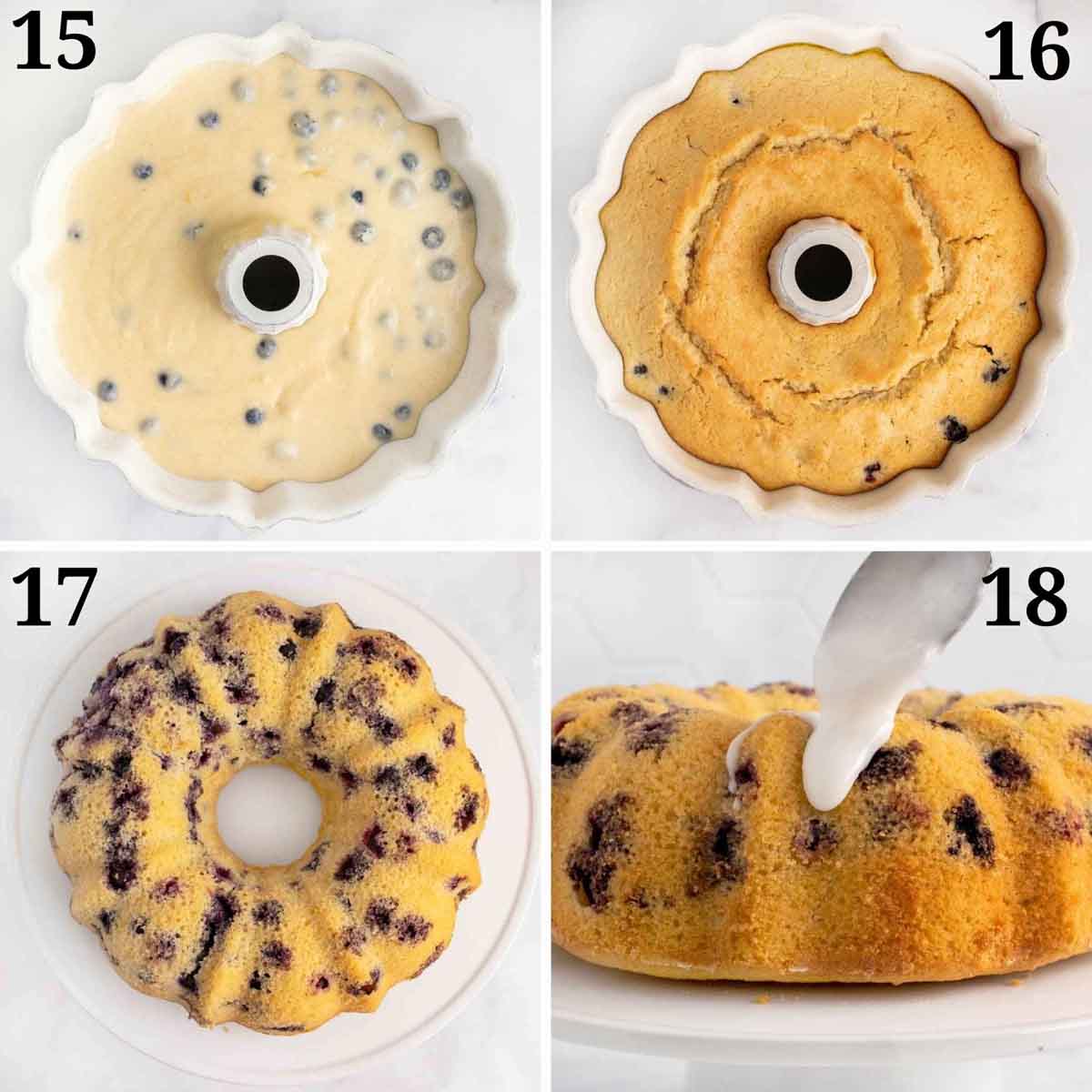 Pour batter into prepared pan.
Bake for 50 to 60 minutes or until toothpick inserted in center comes out clean.
Let the cake cool for 10 minutes then remove it from pan. Allow to fully cool.
Add the Glaze to the cooled cake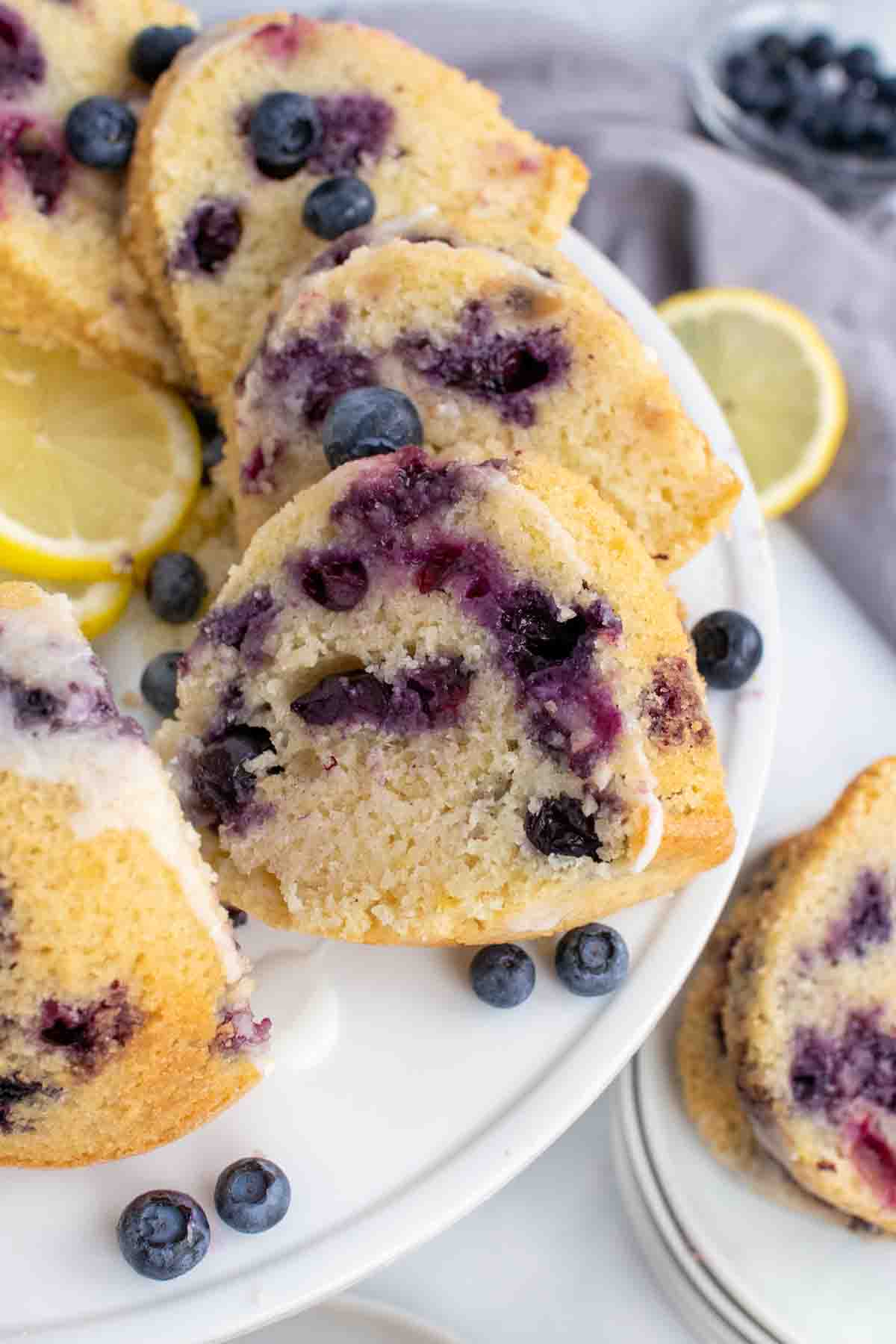 Wouldn't you love a slice or two of this delicious Gluten-Free Blueberry Lemon Pound Cake?
Recipe FAQ's
Why is my gluten-free cake so dense?
The most common reason for dense or gummy gluten-free cake is using too much white rice flour in the blend. Rice flour needs to be paired with other flours such as sorghum flour to counteract its tendency to clump.
At what temperature is a pound cake done?
Bake until you have an internal temperature of 210 degrees on an instant-read thermometer. The cake should be golden brown and spring back when pressed.
How do you make a gluten-free cake lighter?
Millet flour and sorghum flour are lighter flours and will create a lighter cake. Mixing for longer will also help achieve a lighter cake. Getting more air beaten into the batter (slowly)will help to lighten it and rise. Adding 2 teaspoons of apple cider vinegar or lemon juice to your cake batter can also help lighten the cake.
More Gluten-FreRecipes You'll Love!