What's not to love about Brownies? Rich and Chocolaty. Ooey, gooey and oh so delicious! Now when those same Brownies are Gluten Free it's an added bonus.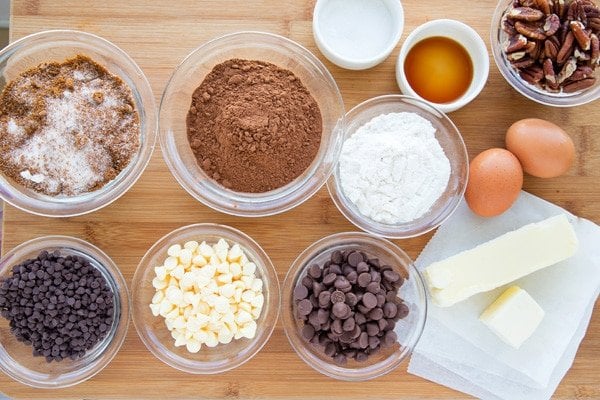 Although I'm no longer 100% gluten-free, I still try to eliminate gluten from my diet whenever possible and anything including chocolate is oh so easy to make Gluten Free!
I've tried a number of GF flour blends and most of the cup to cup flour blends work great as a substitute for regular all-purpose flour.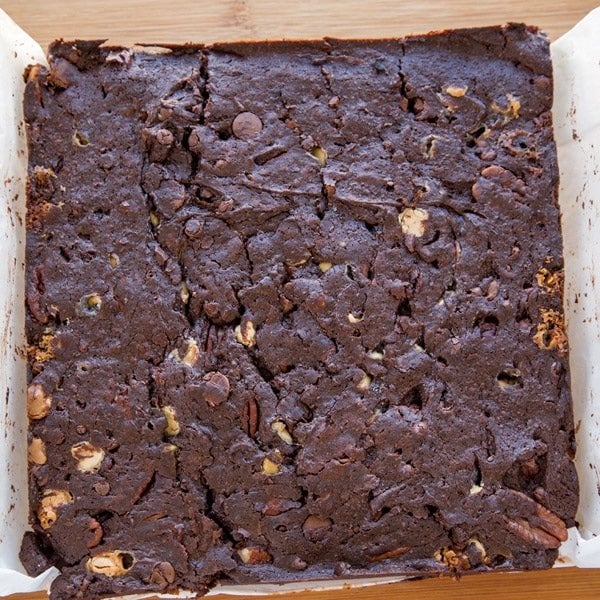 The only difference I saw was in the cooking time and honestly, I think I overcompensated and left my delicious brownies in the oven too long…..my bad
The good news was they were still OMG delicious, soft and oh so chocolaty!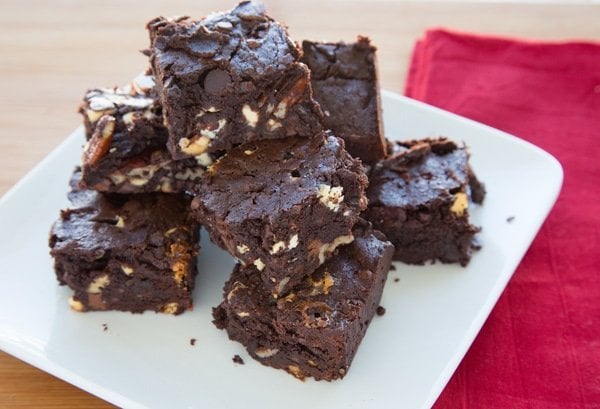 Of course, you can use this recipe to make non-gluten free brownies by simply replacing the GF flour with regular all-purpose flour. I would suggest cutting your cooking time back a few minutes checking your brownies at 22 minutes.
If you like this recipe you may also like these: