If you're looking for the best sour cream pound cake, look no further. This rich, buttery pound cake is the perfect dessert for any occasion. The moist crumb of this dense cake makes it a pound cake lover's dream come true.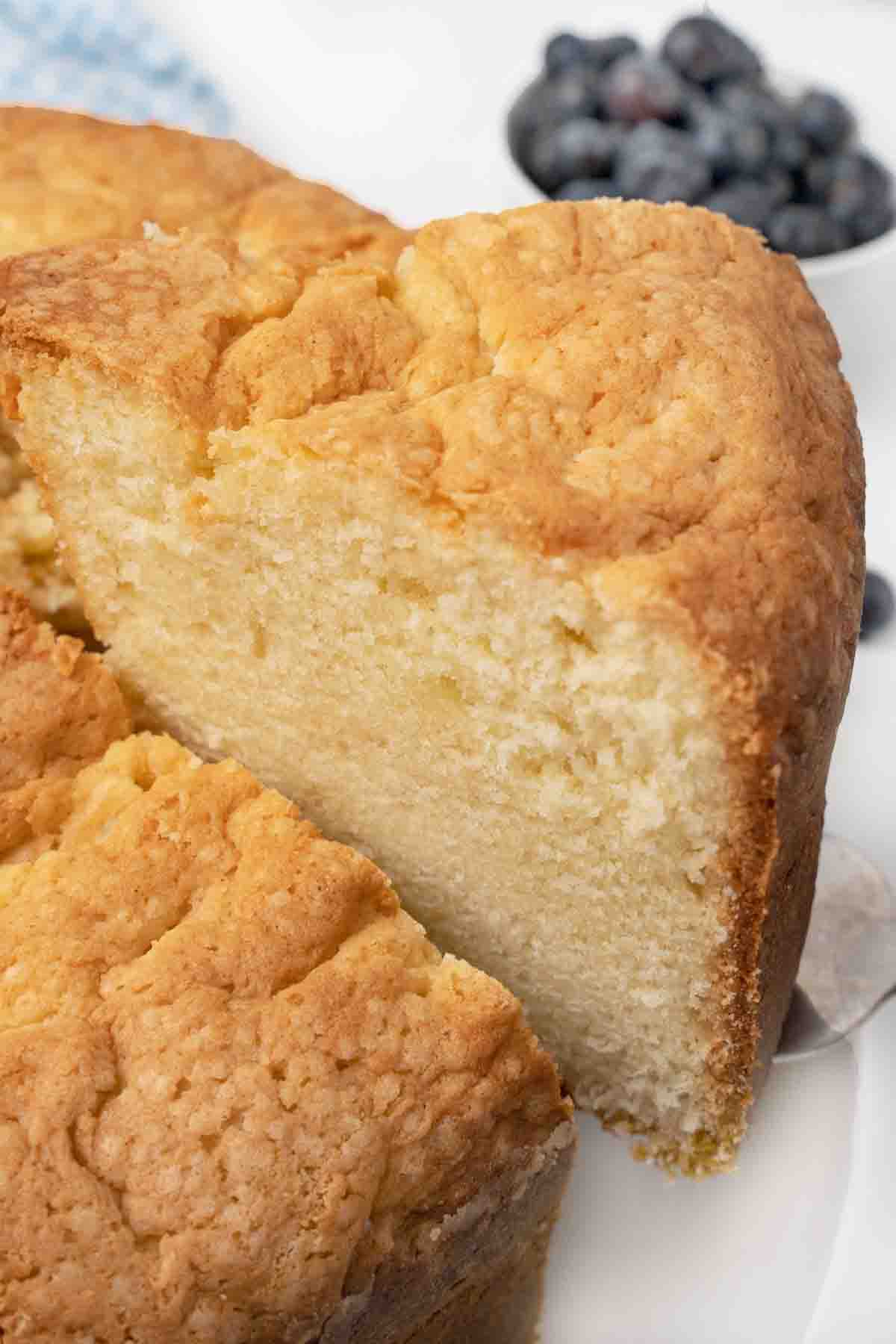 My sour cream pound cake recipe has been well-tested by family and friends across the country, and they all say the same thing. It absolutely delicious and a great cake for cookouts and family get-togethers. It's also a delicious afternoon snack or breakfast treat with a cup of coffee or a glass of milk.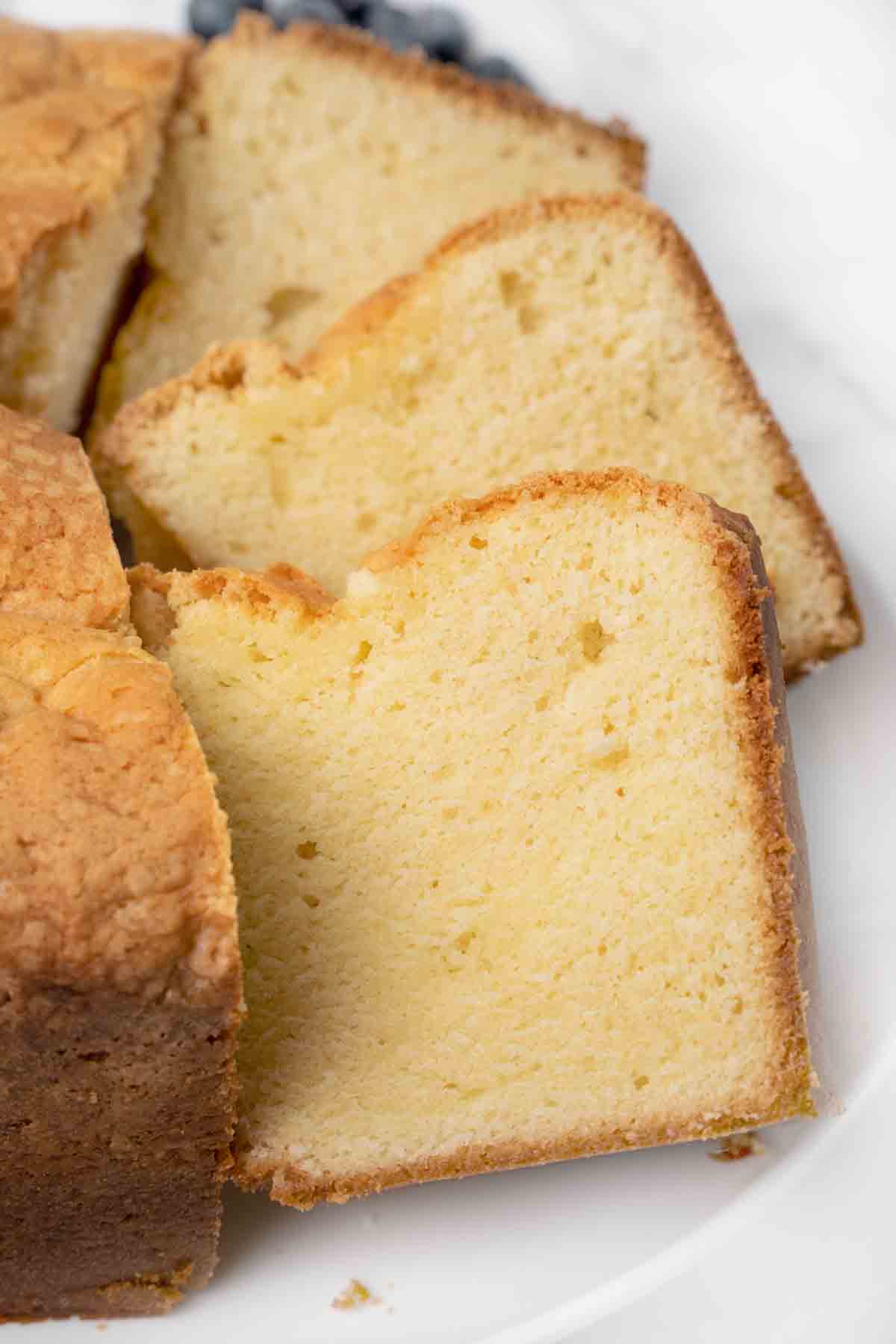 This buttery cake is one of my favorite cake recipes and one I've been making for over 30 years at home and at the restaurants I've worked at.
If you're like me and can't get enough of pound cake, check out my delicious lemon pound cake or easy peach pecan pound cake.
Ingredients to make sour cream pound cake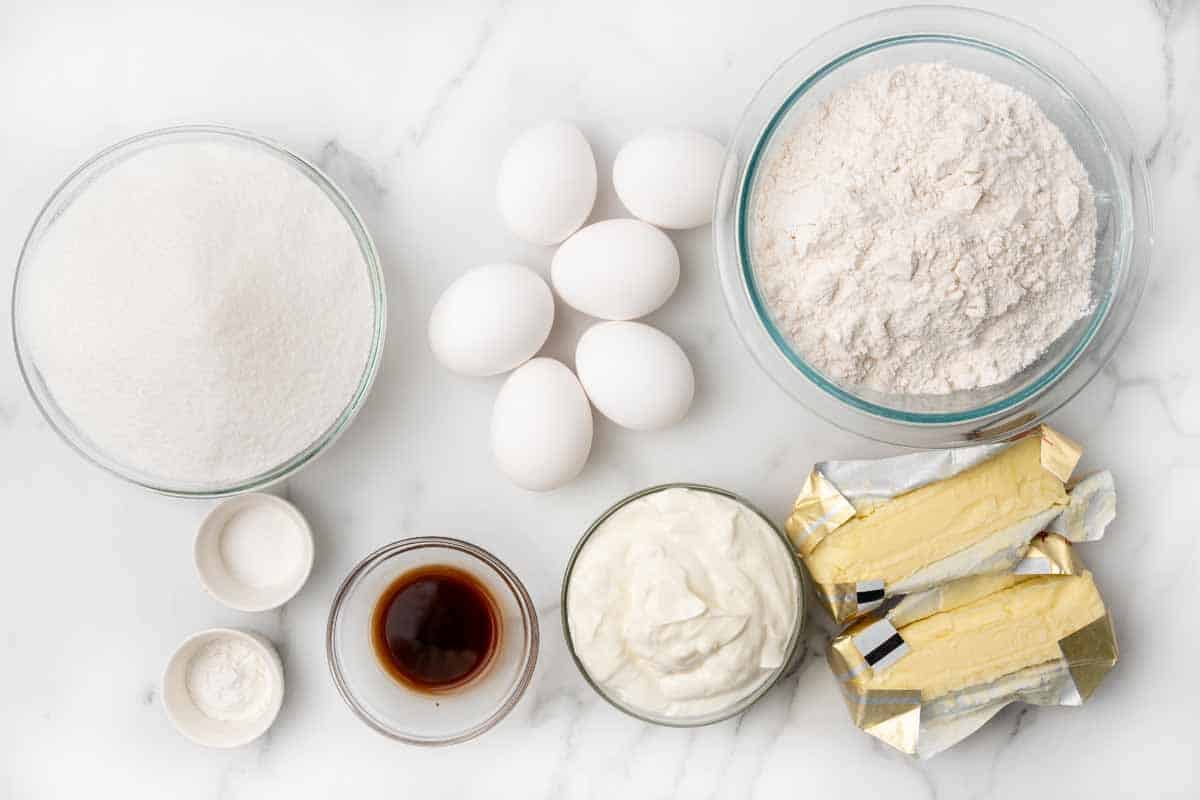 Let's start by gathering the ingredients we need to make my delicious sour cream pound cake. In Chef Speak, this is called the "Mise en Place," which translates to "Everything in its Place."
Not only does setting up your ingredients ahead of time speed up the cooking process, it also helps ensure you have everything you need to make the dish.
Made with simple ingredients
Unsalted butter
Full-fat sour cream
Large eggs
Granulated sugar
All-purpose flour
Baking powder
Vanilla extract
Salt
If you want to substitute cake flour for the all-purpose flour, add an additional 2 tablespoons of flour per cup or 6 tablespoons of additional cake flour for this recipe. Cake flour has a lower protein count than all-purpose flour, which makes a tender cake that is lighter and fluffier, but it also weighs less, which is why you need to add the extra flour.
Chef's Choice
How to make sour cream pound cake
Preheat the oven to 325 degrees Fahrenheit.
Grease a 10-inch tube pan or bundt pan and coat it with sugar. Or use pan-release spray.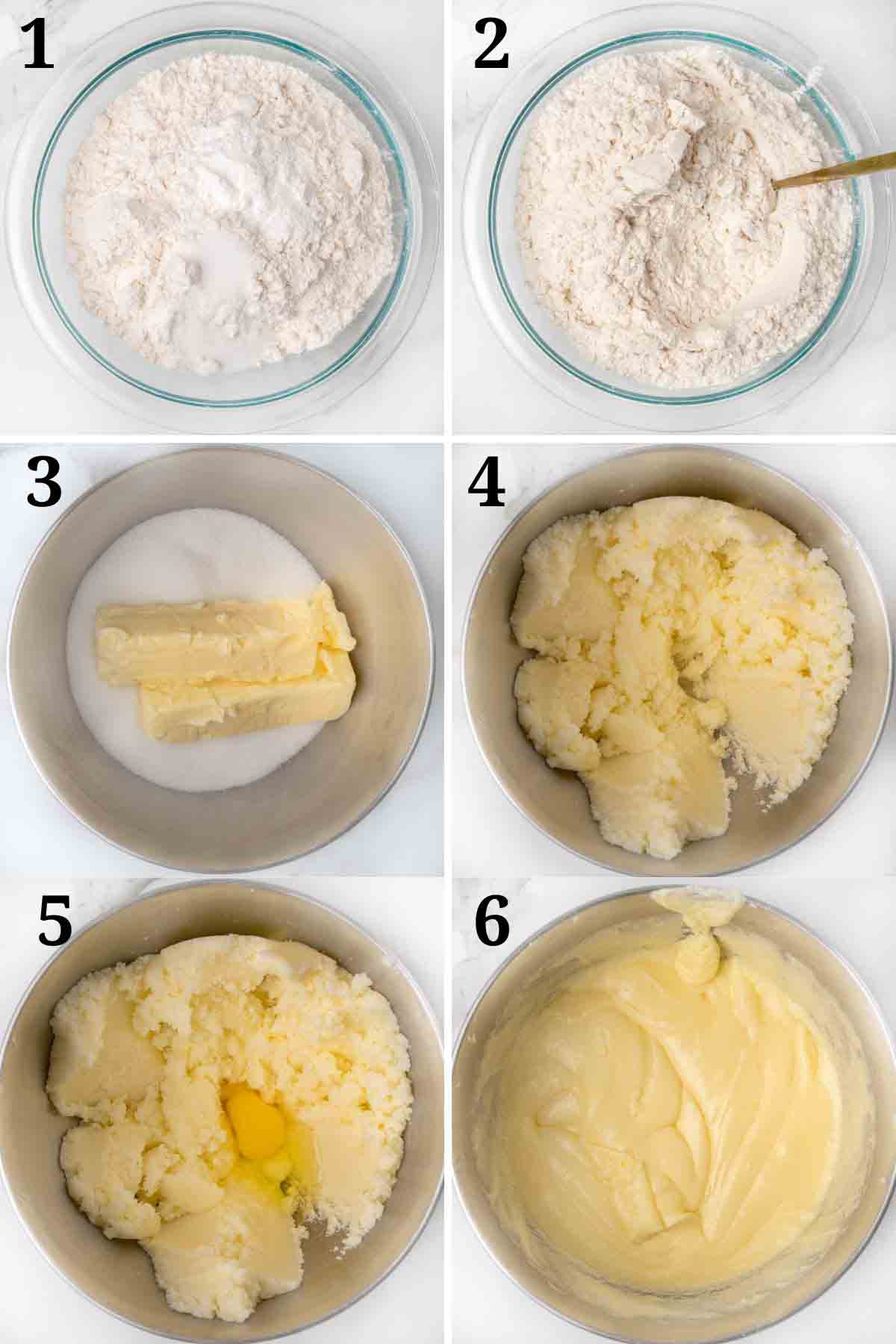 Add the all-purpose flour, table salt, and baking powder to a medium bowl.
Whisk to combine the dry ingredients. Set aside until needed.
Add the unsalted butter and granulated sugar to the bowl of a stand mixer fitted with the paddle attachment (or electric handheld mixer and large bowl).
Cream the mixture until light and fluffy at medium-high speed. Scrape the bottom and sides of the bowl as needed using a rubber spatula.
Add the room-temperature eggs one at a time to the creamed mixture at medium speed.
Beat each egg into the creamed mixture before adding the next. Scrape the sides and bottom of the bowl between each addition.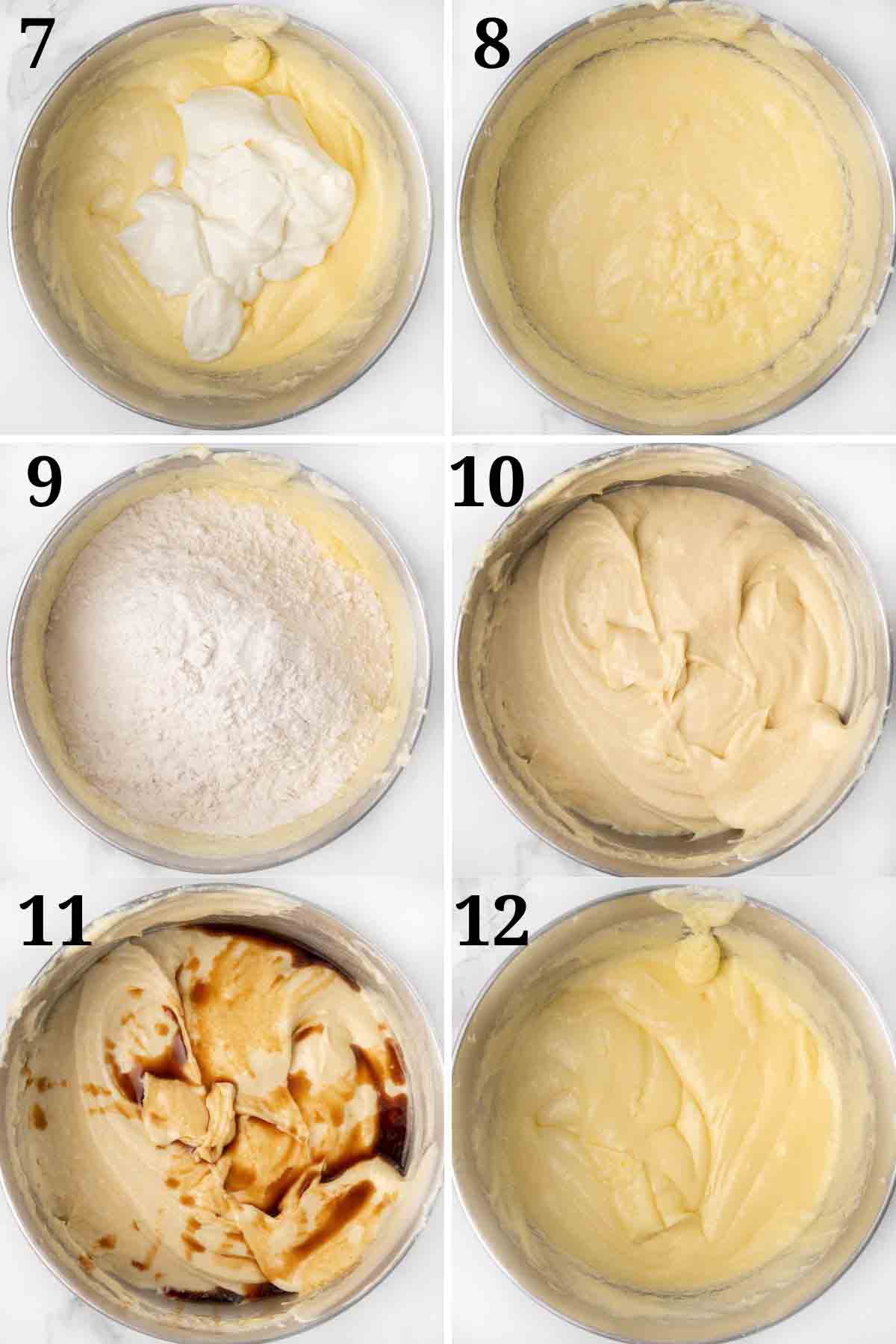 Add the room-temperature sour cream to the butter mixture.
Mix until fully combined.
Add the flour mixture to the wet ingredients, one-half cup at a time.
Mix on low speed just enough to incorporate. Scrape the sides and bottom of the bowl as needed.
Add the vanilla extract to the cake batter.
Mix until just combined.

Pour batter into the prepared cake pan.
Place the cake pan on the center rack of a preheated oven and bake for 80-85 minutes or until a cake tester inserted in the center of the cake comes out clean. *If you have an instant-read thermometer, the cake is done when it reaches 210°F.
Remove the cake from the oven, and run a thin knife around the edge. Then place the pan on a wire rack and let the cake cool.
*I used a tube pan with a removal bottom, but you can also use a bundt pan.
Serve this classic sour cream pound cake with a scoop of vanilla ice cream and fresh berries.
Store any leftover pound cake in an airtight container or tightly wrapped with plastic wrap or aluminum foil. It can be refrigerated or left on the counter. If you refrigerate my sour cream pound cake, make sure to let it warm up to room temperature before serving.
Chef's Choice
Recipe FAQ's
What does putting sour cream in a cake do?
Sour cream is an easy way to add moisture to a cake batter without thinning it out the way a liquid would. That helps create a cake with a very tender, very fine crumb.
Why did my sour cream pound cake fail?
The usual reason a pound cake doesn't turn out is simply from overbaking, which will make it dry. Using too much flour (or not enough butter or sugar) can also result in a dry-pound cake.
What is the secret to a good pound cake?
One of the most important things to do to make the perfect pound cake is to precisely measure ingredients so that the ratio of wet to dry ingredients is exact. Also, make sure that they are at room temperature before you begin.
Does sour cream change the flavor of the cake?
Sour cream does add a little tang to the flavor of the cake, but it's hardly noticeable. The good news is the fat from the sour cream contributes to the moistness and richness of the cake and helps create a tender crumb.
More Recipes You'll Love!