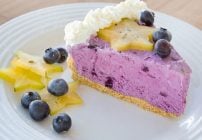 One of the great joys in life is a Blueberry Cream Pie.  Loaded with lots of fresh blueberries and just the right balance of cream and sweetness to make this dessert a showstopper!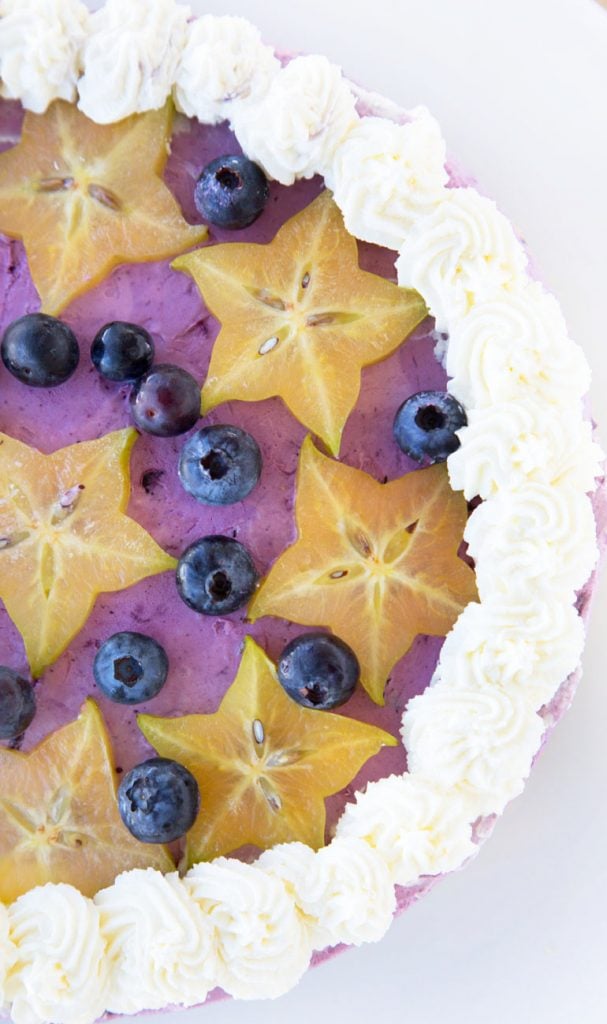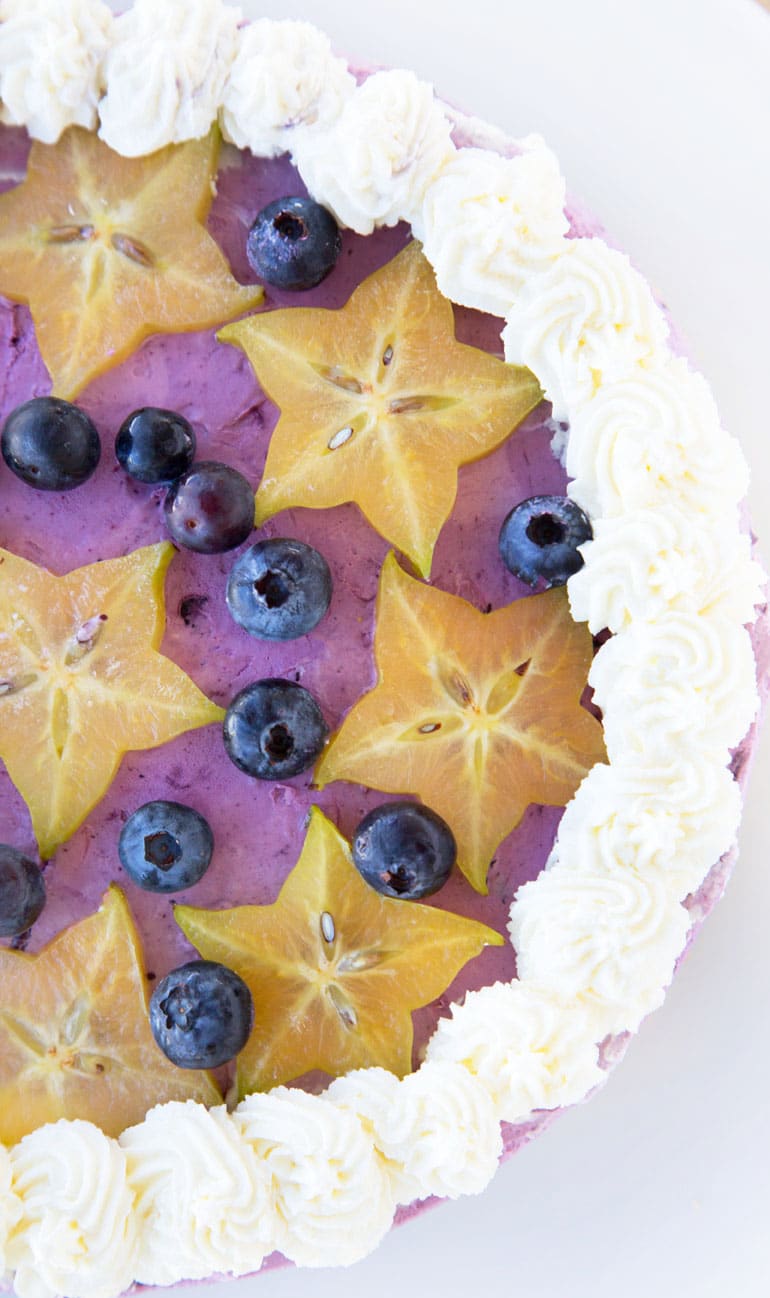 Thanks to my friends at Noble Juice for their support and for sponsoring another delicious post using their products.  All opinions, text and images are 100% mine
I know I don't have to keep telling you how much I #LoveFl , but  I was inspired to make this gorgeous slice of blueberry heaven thanks to one of my favorite beverages,  Honeybell-Blueberry Noble Juice.   One thing you can be sure of with Noble Juice, is what's on the label, is what's in the bottle.   It's been naturally Pure for Four Generations – from the Grove to the Glass.
Once you taste this juice you'll understand why I love it.  It will tantalize your taste buds with the fresh flavor combinations of sweet blueberries and tangerines.
Made with 100% Florida Honeybell Tangerine Juice and superfruit Florida blueberries.   Noble Juice is not only delicious but it's conscientiously manufactured and an excellent source of Antioxidant Vitamin C.
No Added Sugar
Low Carbon Footprint
No Added Vitamins or Flavors
No Artificial Colors
Gluten Free
100% Sustainable Bottles
No Artificial Ingredients or Preservatives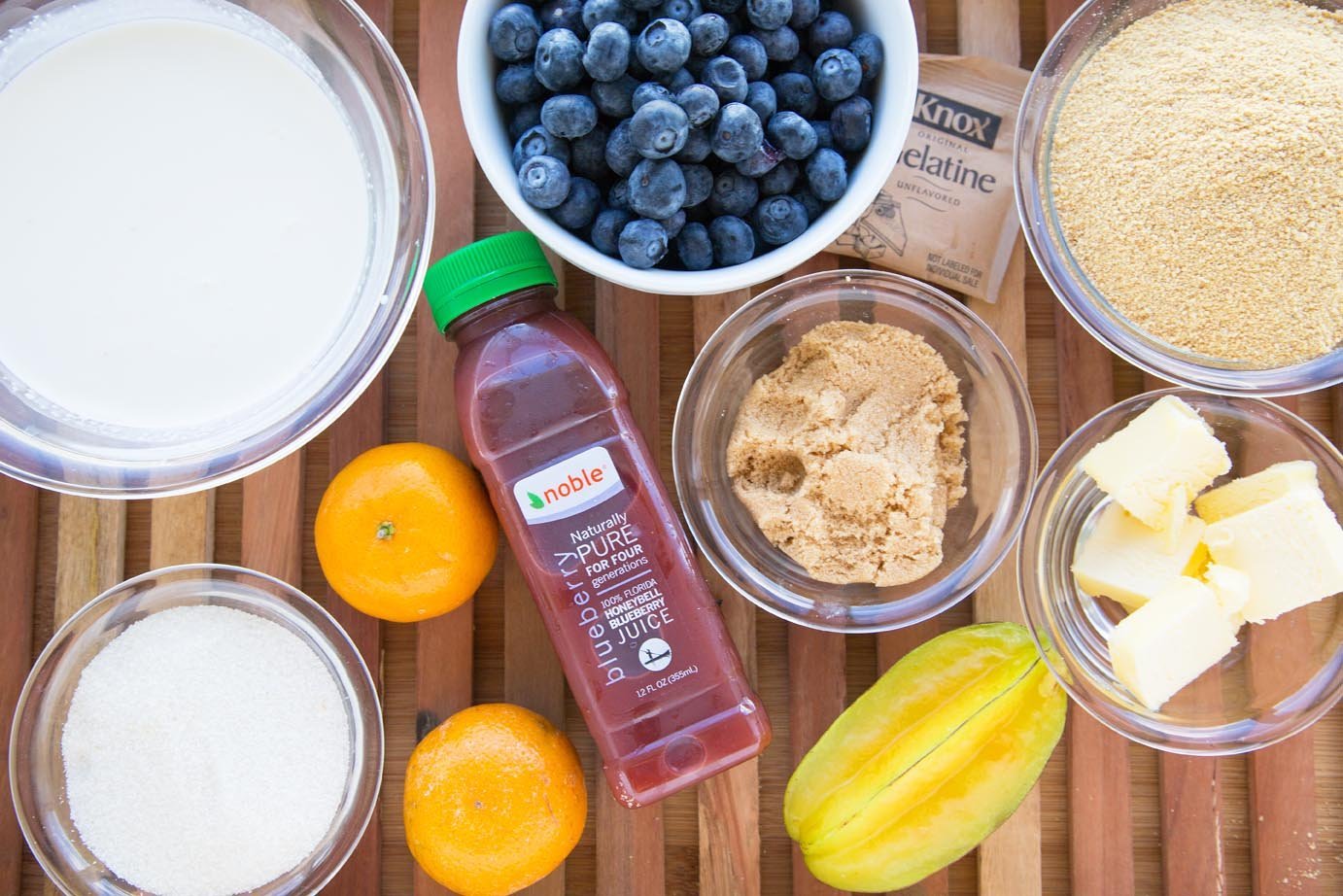 Let's start by gathering our ingredients aka mise en place.   There aren't very many ingredients necessary for this delicious Blueberry Cream Pie and it's a No Bake pie that can be made ahead of time and frozen till needed.   (missing from this picture are cream cheese and blueberry greek yogurt)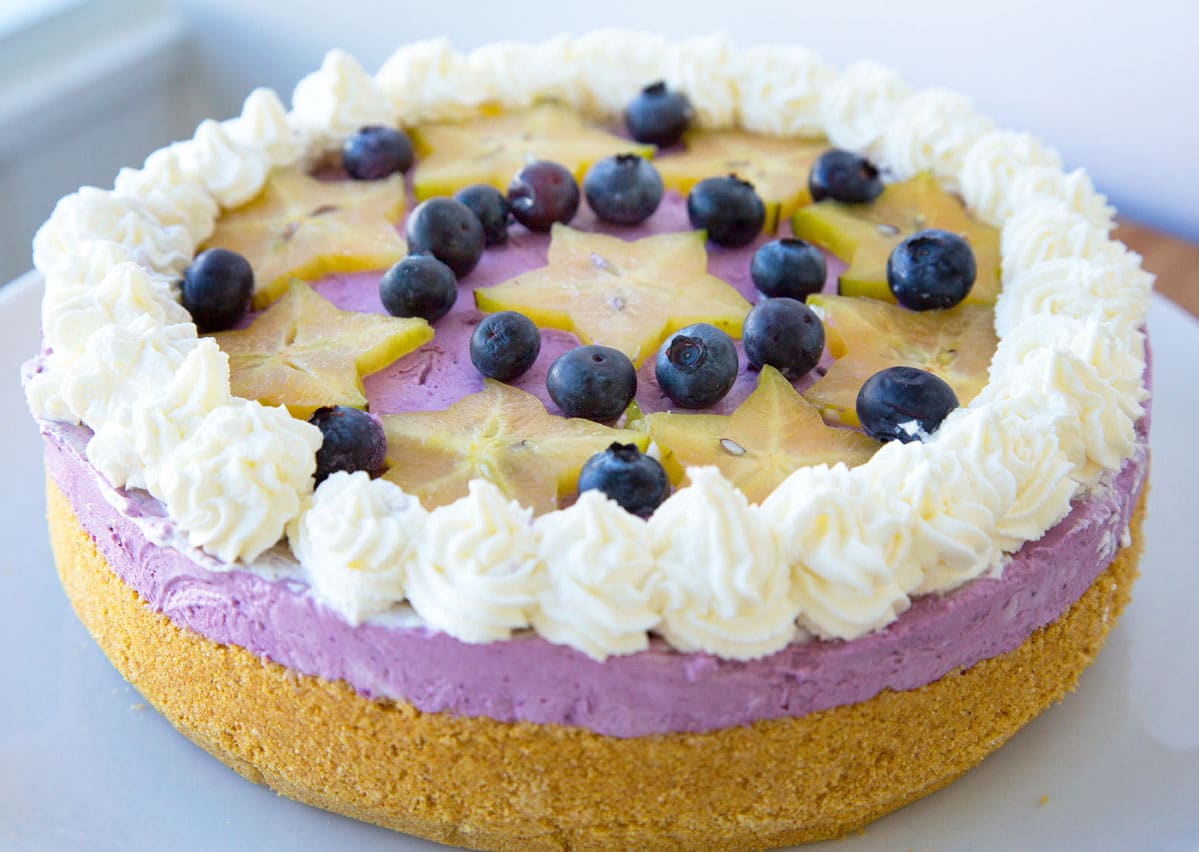 You never know what you're going to find in my refrigerator, sometimes I'm surprised by whats in there and I do all the shopping.   I had picked up a few star fruit that were on sale at Publix last week and thought what better way to let everyone know this Blueberry Cream Pie was a superstar than with star fruit!
You have to feel good about a dessert that tastes this good and is made with locally sourced fresh ingredients.  And what a delicious way to use fresh blueberries!
I think next time I'm going to make a creamsicle pie using the Noble Juice Clementine or Tangerine Juice……sigh.  That's the stuff that dreams are made of (dreamsicles that is)
No Bake Blueberry Cream Pie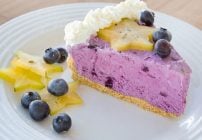 Ingredients
Graham Cracker Crust
1 1/2

cups

graham cracker crumbs

6

tablespoons

melted butter

1/3

cup

brown sugar
Blueberry Cream Pie
1

pint

fresh blueberries

1

cup

sugar

1/2

cup

noble juice blueberry-honeybell juice

2

cups

heavy cream

1

packet knox gelatin

8

ounce

cream cheese

6

ounce

Greek blueberry yogurt

Star Fruit to garnish

optional

blueberries to garnish

optional

1

cup

heavy cream whipped to garnish

optional
Instructions
Graham Cracker Crust
melt butter and allow to cool slightly

mix graham cracker crumbs and brown sugar together in a bowl, then add melted butter to mix and blend until it's completely worked in.

press graham cracker mixture into a springform pan, working mixture about an inch up the sides. (use a glass with a flat bottom to push down the crumbs and into the sides)

place springform pan in refrigerator for 1-2 hours before filling to allow the crust to set.
Blueberry Cream Pie
place mixer bowl in the freezer to chill

add blueberries into a saucepan with sugar and blueberry honeybell juice. Bring to a boil and allow to boil for 5 minutes.

Pour blueberry mixture into a bowl to cool.

When blueberry mixture is still warm (not hot) add in the knox gelatin by sprinkling it on the top. Be careful not to clump it up. Using a wire whip mix in the gelatin.

place blueberry mixture into the refrigerator until needed.

Whip cream in chilled bowl, whipping on low then medium gradually whipping the cream. Do not mix on high the whipped cream will break down faster if you whip the cream too fast. Place cream into fridge until ready to use.

In your mixer whip softened cream cheese and Greek yogurt. After blending add in your chilled blueberry mixture. Mix until fully blended.

Fold whipped cream into chilled blueberry mixture and pour into springform pan.

Freeze for 2 hours to set up or chill overnight in your fridge.
Recipe Notes
Pie is easier to cut when frozen.
Go to their website to learn more about Noble Juice .
Follow them on Facebook for updates, contests and coupons!