One of the great joys in life is a Blueberry Cream Pie. Loaded with lots of fresh blueberries and just the right balance of cream and sweetness to make this dessert a showstopper!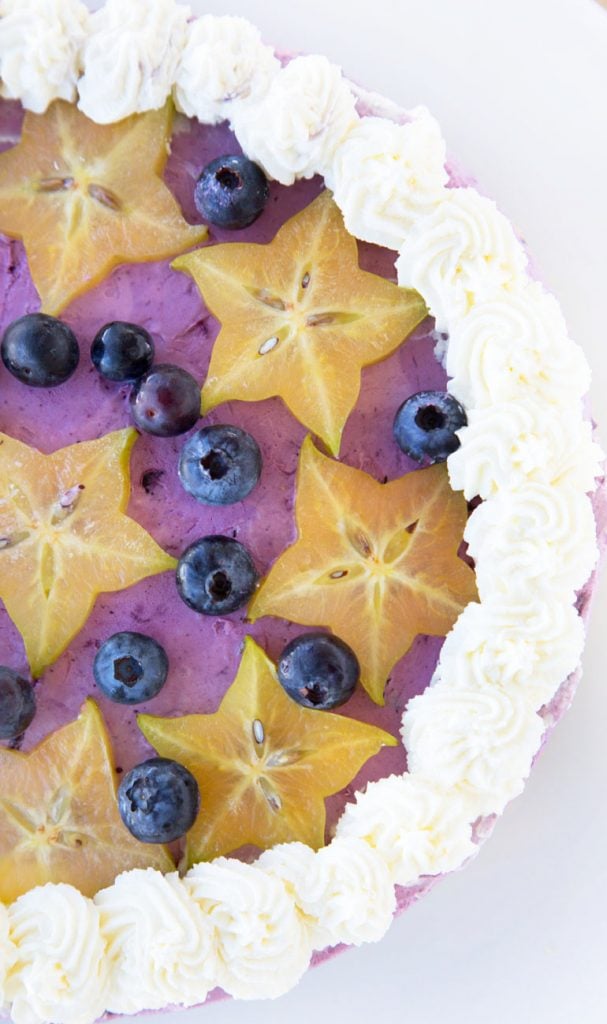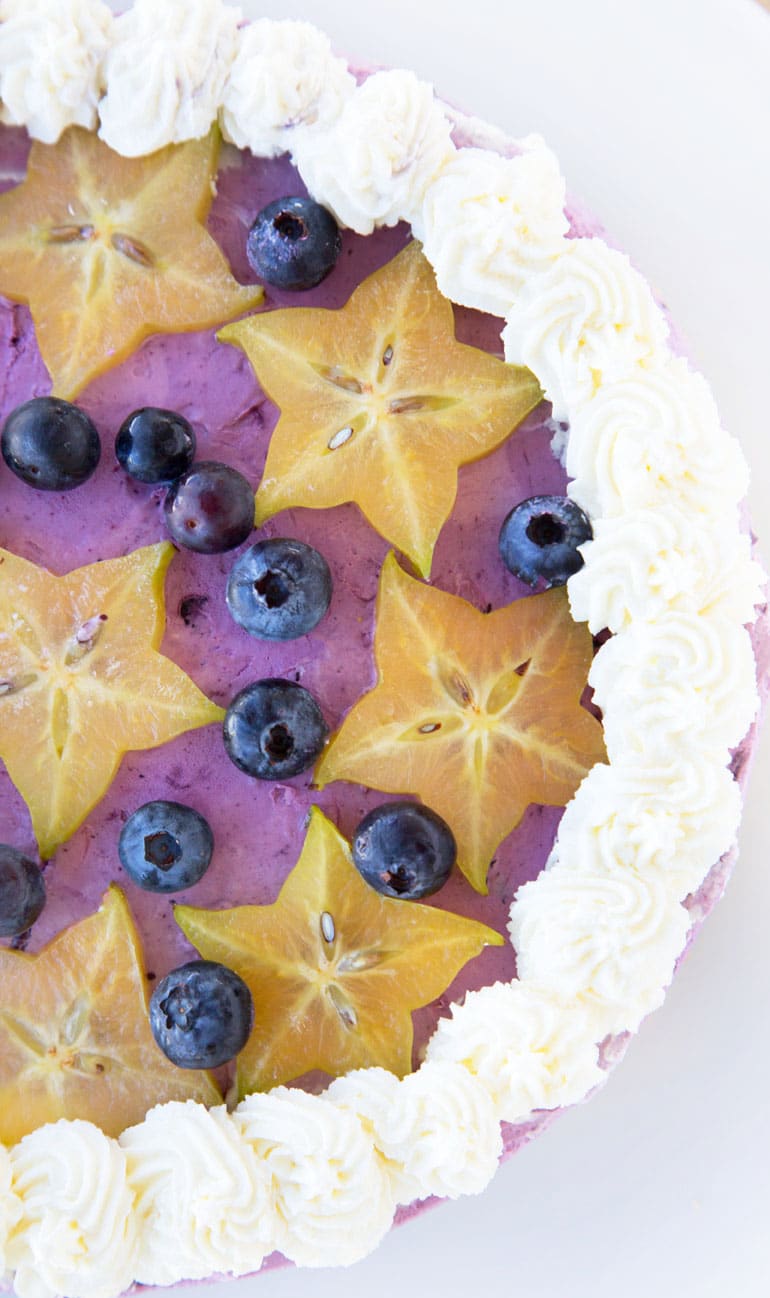 Cream pies are one of those treats we always look for when we're eating out. For some reason, I never get around to making them at home.
This is a simple recipe that can be used with a variety of fresh fruit and fruit juices. So once you master this easy to make dessert, you can have freshly made cream pies on your dessert menu on a regular basis (and without all the additives).
What Ingredients do I need to make Blueberry Cream Pie?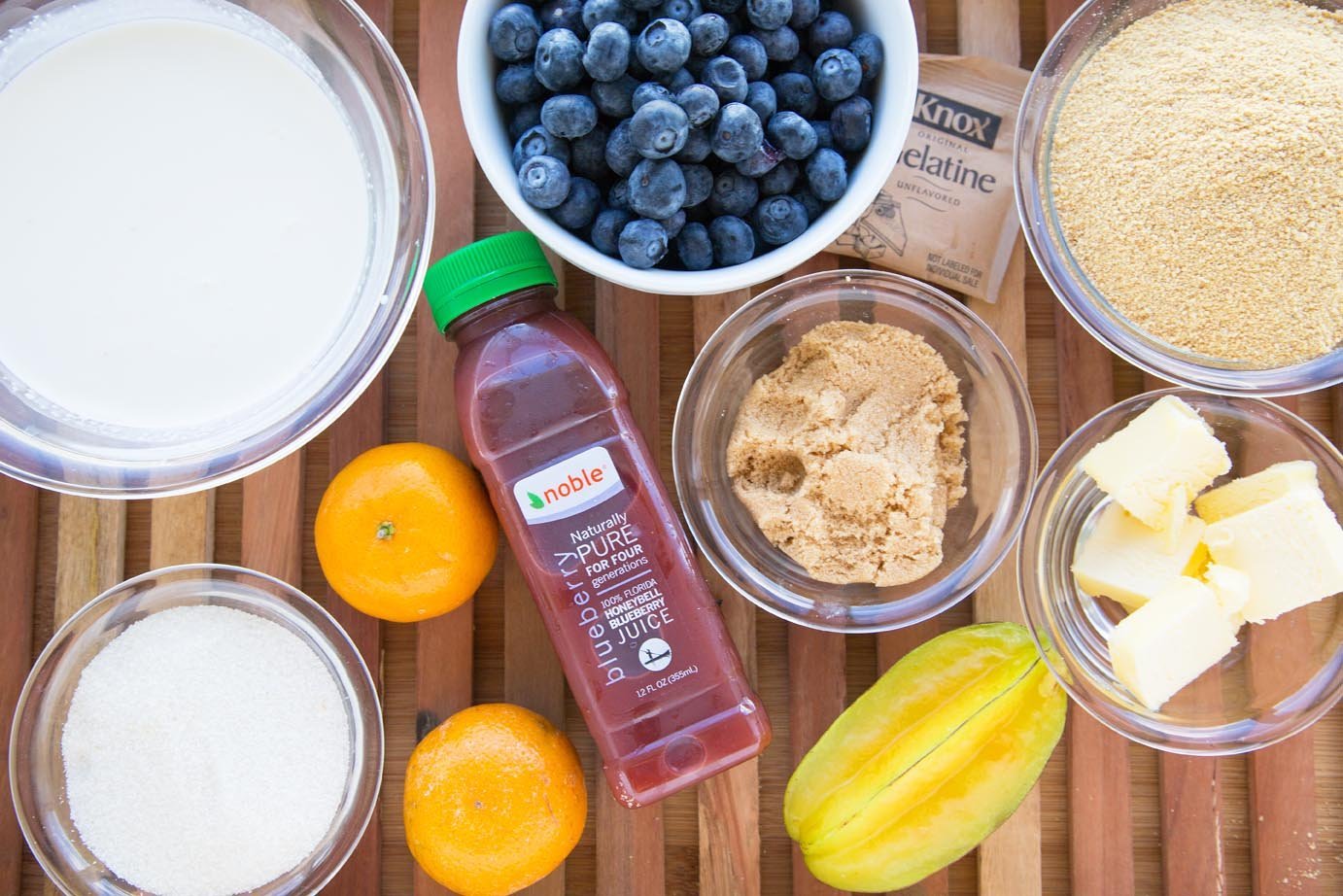 Let's start by gathering the ingredients we need to make my Blueberry Cream Pie. In Chef Speak this is called the "Mise en Place" which translates to "Everything in its Place".
Not only does setting your ingredients up ahead of time speed up the cooking process, it also helps ensure you have everything you need to make the dish.
What kind of juice can I use to make a blueberry cream pie?
When I made my pie, my local Publix was carrying a blueberry-honeybell juice which I absolutely loved.
But you can use blueberry juice (or make your own in a blender), orange juice or tangerine juice to make this delicious cream pie.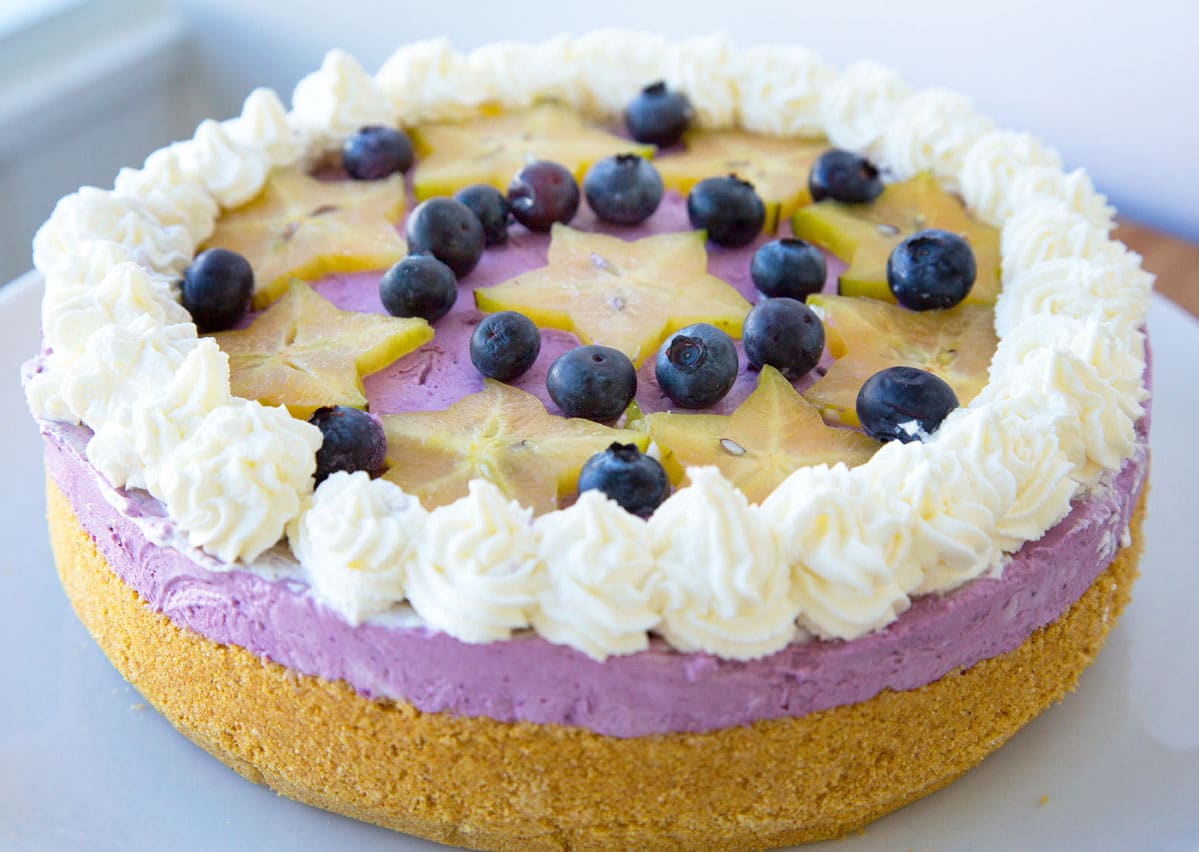 You never know what you're going to find in my refrigerator, sometimes I'm surprised by what's in there and I do all the shopping.
I had picked up a few star fruit that were on sale at Publix last week and thought what better way to let everyone know this Blueberry Cream Pie was a superstar than with star fruit!
You have to feel good about a dessert that tastes this good and is made with locally sourced fresh ingredients. And what a delicious way to use fresh blueberries!
Wouldn't your family love to sit down to a slice of this creamy delicious blueberry cream pie?
More Recipes You'll Love!