Homemade Sloppy Joes are one of my all-time favorite sandwiches. Tender, lean ground beef simmered in a tangy sweet, hearty tomato sauce with just a hint of spice, served on soft pillowy hamburger buns, makes a quick and delicious lunch or dinner.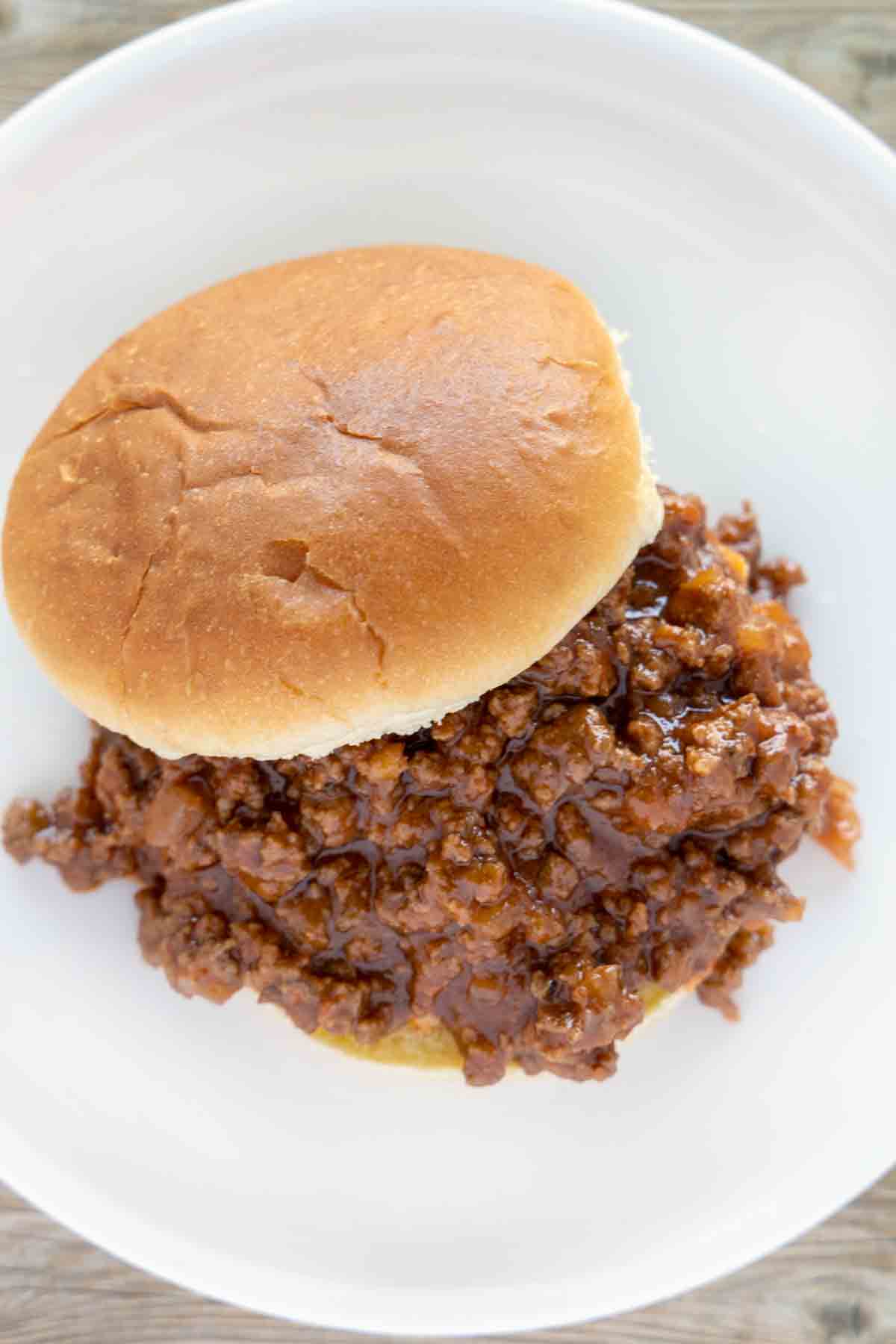 One of my favorite childhood memories from elementary school was the sloppy joe sandwiches we were served. The lunch crew knew how popular they were and always made extra, so chubby little boys like me could have seconds.
I know after one bite, you'll agree this is the best sloppy joes recipe you've ever tasted! And if you love messy, delicious sandwiches, make sure to check out my Easy Oven Cooked Pulled Pork Recipe.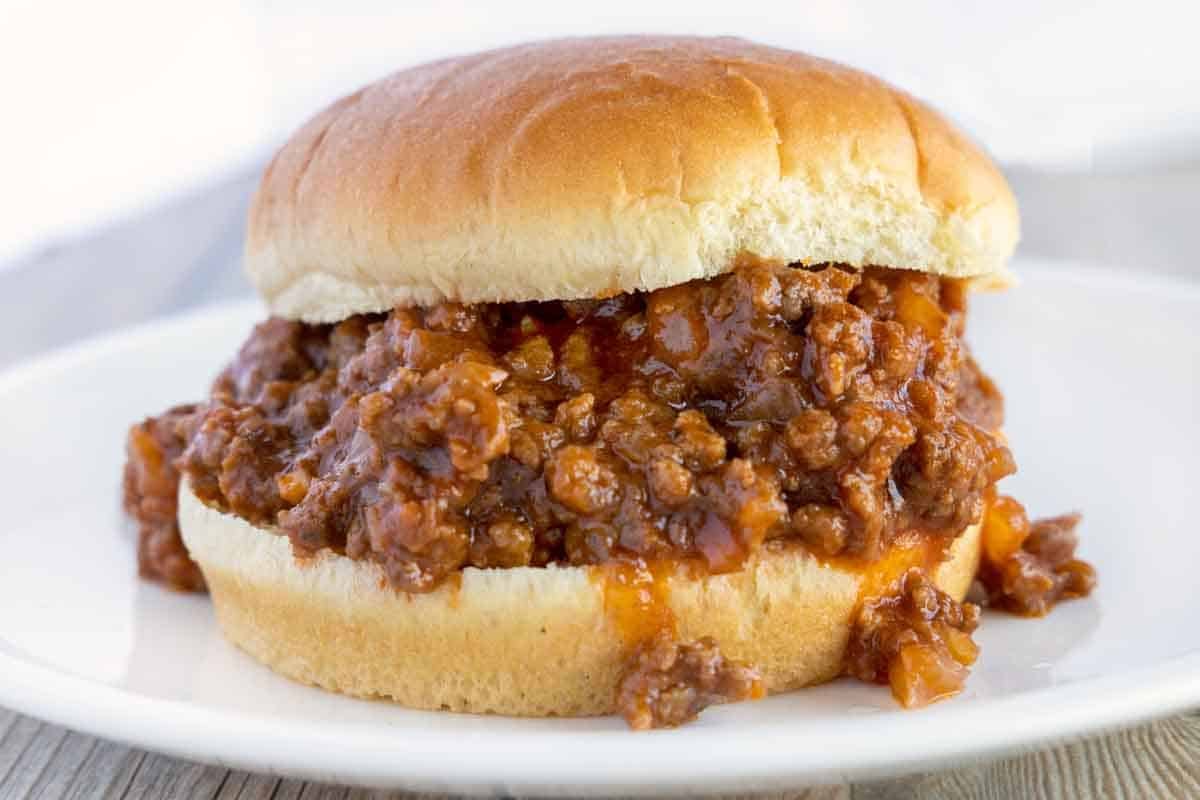 My easy sloppy joe recipe is not only delicious, but it's a budget-friendly family dinner. And sloppy Joes is a meal that your whole family will love, and I promise you'll get rave reviews with my simple homemade sloppy joes recipe.
You won't believe how easy it is to make the sauce for this loose meat sandwich, and it's so much better than store-bought sauce.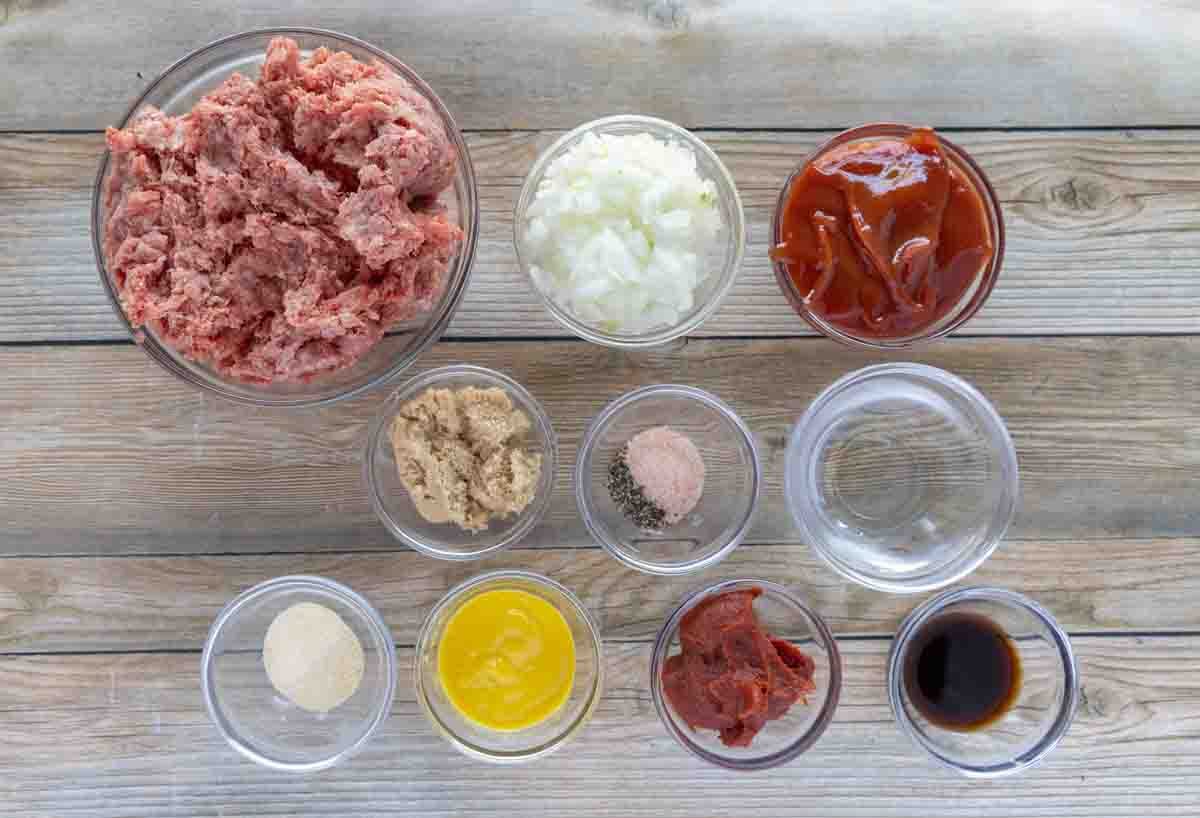 Let's start by gathering the ingredients we need to make Sloppy Joes. In Chef Speak, this is called the "Mise en Place," which translates to "Everything in its Place."
Not only does setting up your ingredients ahead of time speed up the cooking process, it also helps ensure you have everything you need to make the dish.
Made with simple ingredients
lean ground beef
onion
ketchup
tomato paste
brown sugar
yellow mustard
Worcestershire sauce
salt
black pepper
garlic powder
onion powder
How to make Sloppy Joes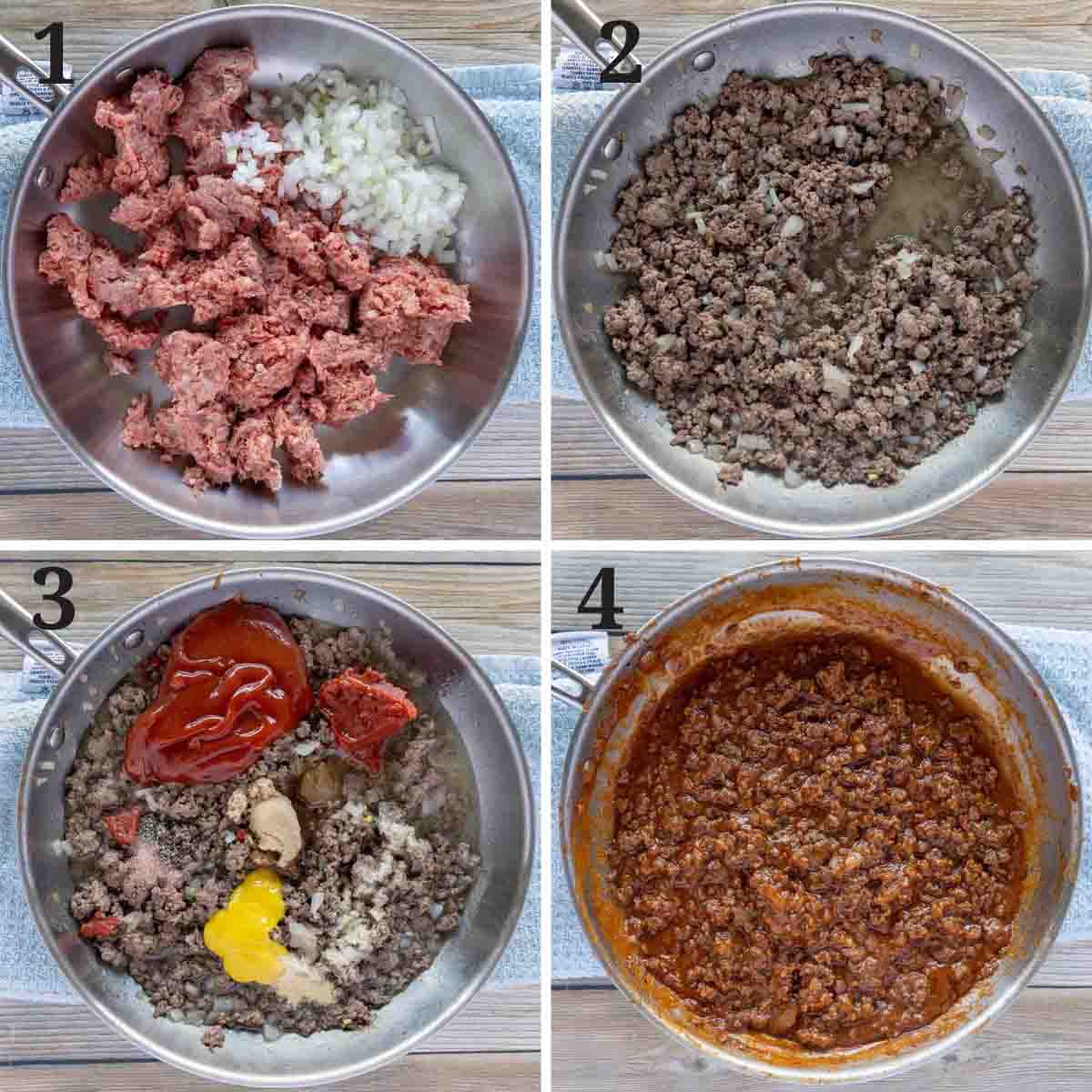 Add the ground beef and chopped onions to a large skillet over medium-high heat.
Cook the sloppy joe meat until there is no more pink in the ground beef. Stir as it cooks to break up the meat. Drain off any excess grease from the beef.
Add the ketchup, water, tomato paste, brown sugar, Worcestershire sauce, mustard, garlic powder, onion powder, black pepper, and salt to the sloppy joe mixture, and stir to combine.
Bring the sloppy joes mixture to a boil, then reduce the heat to simmer and continue cooking for another 15 minutes.
You can swap out the ground beef for ground turkey or ground chicken if you want a healthier version of this classic dish. I don't use green peppers in my recipe but feel free to include those when you cook the ground beef and onions.
If you like spicy sloppy Joes, add a little chili powder sauce to perk it up a bit.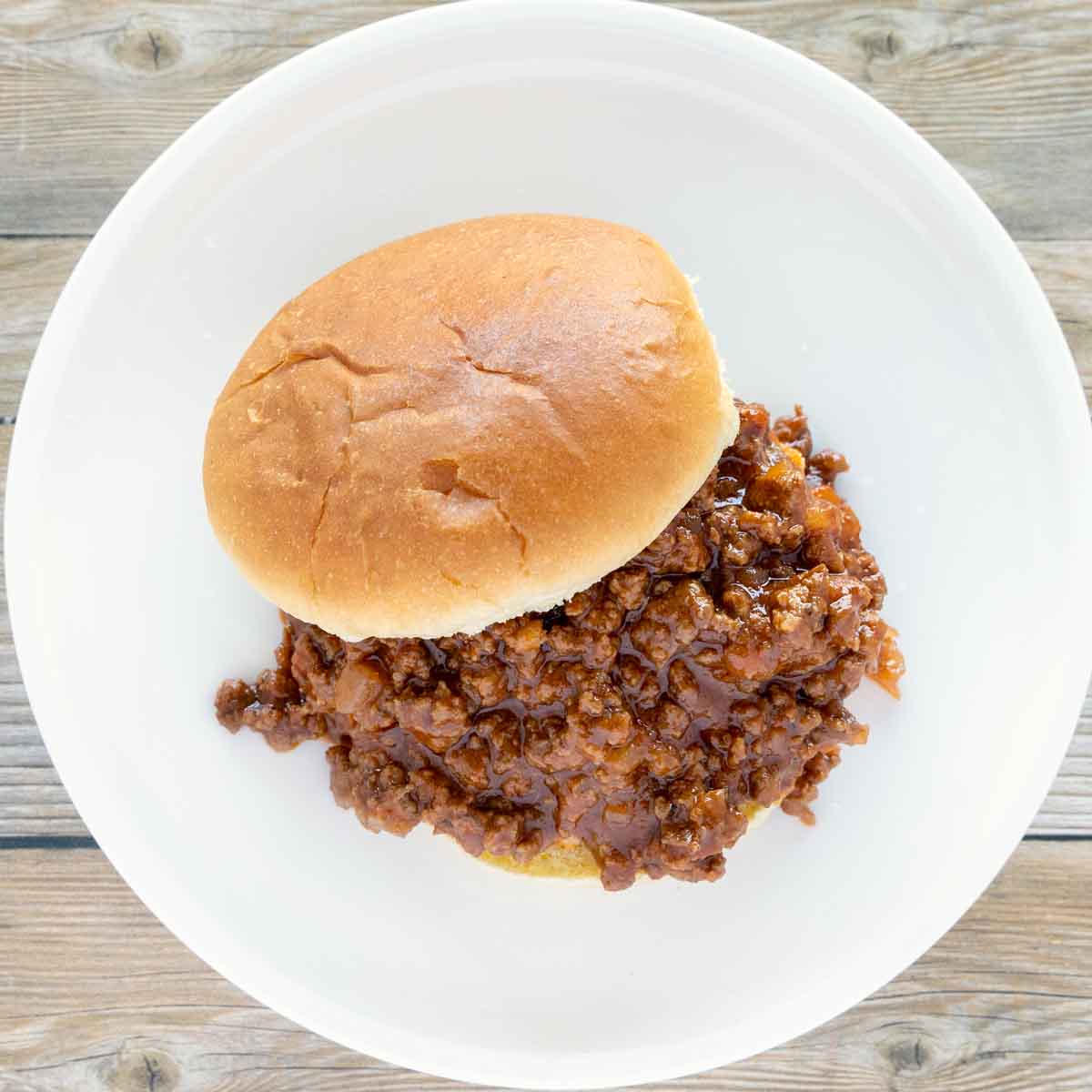 Toast the hamburger bun before adding the sloppy joe filling, and serve with coleslaw, potato chips, french fries, or tater tots for one of my favorite quick meals.
This is definitely one of my favorite ground beef recipes, just remember to bring plenty of napkins to your dinner table.
Recipe FAQ's
Why is it called Sloppy Joes?
One of the stories I've heard about Sloppy Joes getting its name goes back to the 1930s and a cafe in Sioux City, Iowa. The story says that a cook named Joe added tomato sauce to his "loose meat" sandwiches. And the rest is history.
What are Sloppy Joes?
Sloppy joes are a popular American sandwich made with ground beef cooked with onions, ketchup, tomato sauce, and seasonings. The mixture is typically served on a hamburger bun.
More Recipes You'll Love!