I have a variety of chili recipes that I use and although my Spaghetti Sauce Chili Three Bean Chili may not seem like a culinary marvel, it's delicious and easy to make.
What Ingredients do I need to make Spaghetti Sauce Three Bean Chili?
Let's start by gathering the ingredients we need to make my Spaghetti Sauce Three Bean Chili. In Chef Speak this is called the "Mise en Place" which translates to "Everything in its Place".
Not only does setting your ingredients up ahead of time speed the up cooking process, but it also helps ensure you have everything you need to make the dish.
I tend to go a little on the milder side when I make chili so I use plain beans (not chili beans) and adjust the seasonings as I go. I do keep a few bottles of hot sauce and jalapenos on hand for those that are a little more daring than I.
Do I have to use Spaghetti Sauce to Make Three Bean Chili?
No you don't. You can replace the spaghetti sauce with crushed tomatoes. I just like the flavor the spaghetti sauce gives the chili.
Do I have to use Ground Beef to make the Chili?
No, you don't. You can make this delicious chili with ground turkey, ground chicken or one of the new vegetarian beef substitutes.
How do I make Three Bean Chili?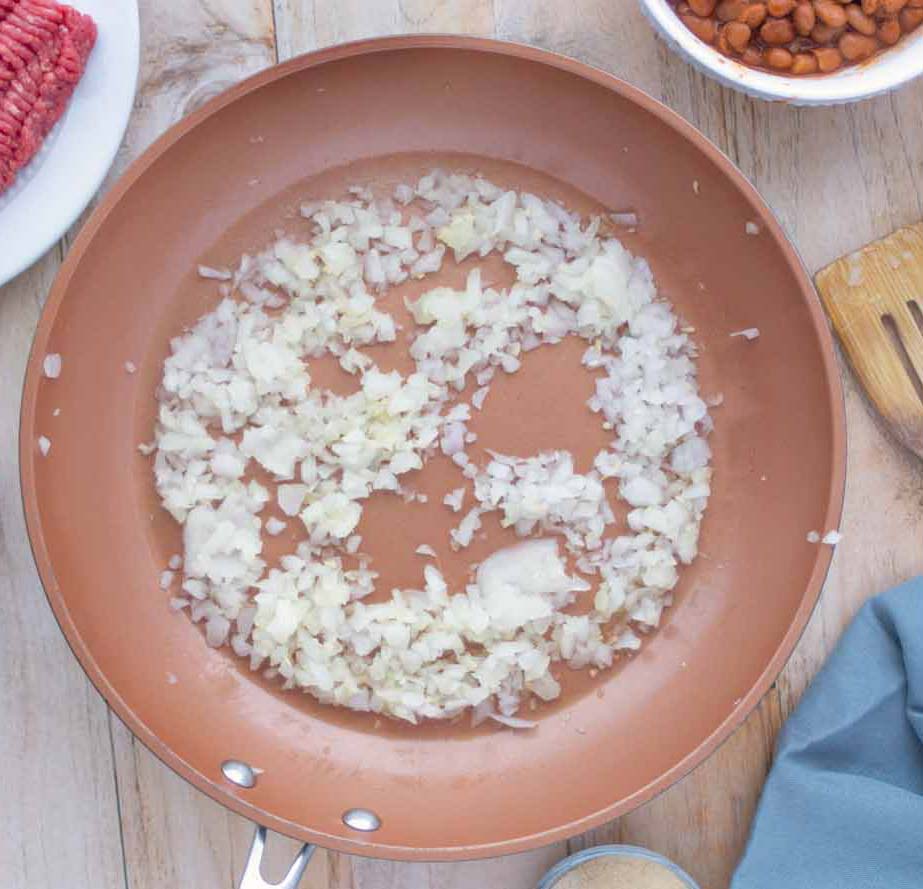 In a large skillet or pot add the chopped onions, garlic and olive oil. Sauté for a few minutes until the onions are lightly cooked.
Add ground meat and begin the browning process.
*add additional olive oil if needed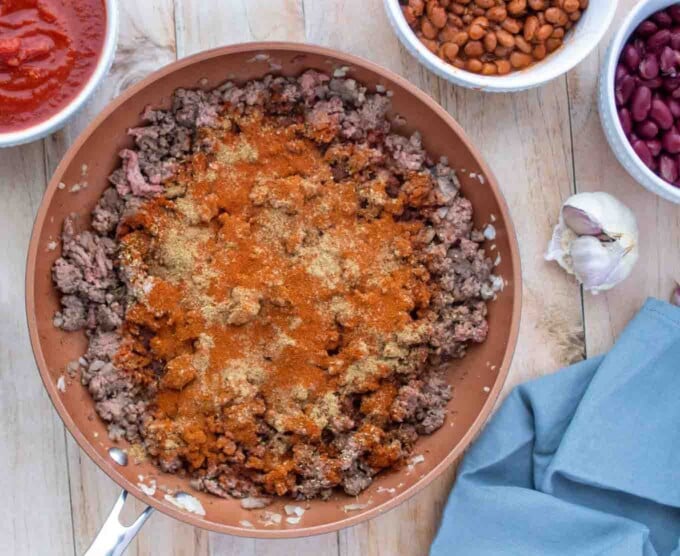 Brown all the meat continuously stirring to break up the meat. (you may find a heavy wire whisk helpful in breaking up the chunks). When the meat is nicely browned add the seasonings.
*Don't overdue the seasonings, you can always add more.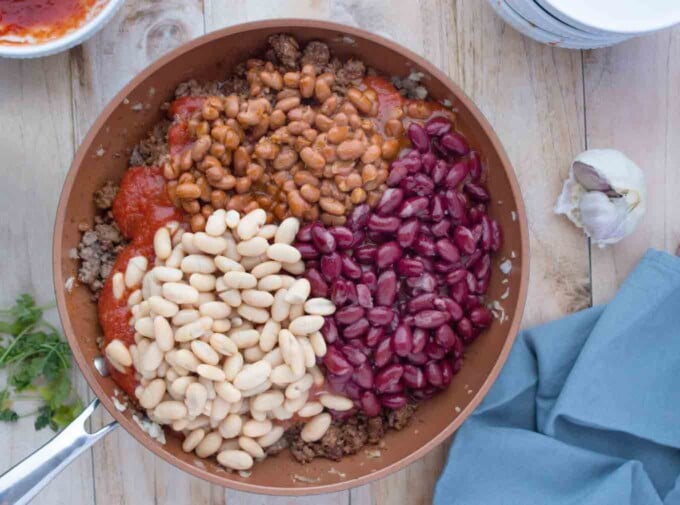 Add spaghetti sauce and beans to the ground beef, combining all of the ingredients.
Reduce the heat to simmer and allow the chili to simmer for 1 – 2 hours, stirring so it won't stick to the bottom.
If the chili begins to get too thick you can add water to the pan to get the consistency to your liking.
Reseason the chili to your tastes and serve with warmed (or grilled) flour or corn tortillas.
**Cayenne can be added for extra heat, use with caution. Be careful in adding cayenne if you decide to kick it up a notch as a little goes a long way.
**If you like a spicy sweet chili add a little brown sugar to the mixture.
Your friends and family are going to love this easy to make and oh so delicious chili! Or if you're like me and the only one in your household that really enjoys chili, freeze in batches to enjoy when you're on your own.
More Chili Recipes For You to Enjoy!