Take a trip to the Islands with my Big Island Steak Bowl
Encouraging people to cook at home has been my mission for the last twenty years. People think that because I'm a chef that they could never do what I do, but it's really just about the ingredients you use and understanding a few basic cooking techniques
What do I need to make a Steak Bowl?
Let's start by gathering our ingredients. This is something I do before I cook anything. Getting my ingredients out so everything is at my fingertips as I need it makes cooking easier and also ensures you have everything you need on hand to make the dish.
In the professional kitchen, we refer to this as a Mise en Place (everything in its place).
What Kind of Steak Should I Use for a Steak Bowl?
I like using skirt steak because of the higher fat content which will add flavor and little more tenderness to the meat.
You can also use:
Flank Steak- leaner than skirt steak
Hanger Steak- relatively tender piece of meat
Flat Iron Steak – tender strip steak alternative great for grilling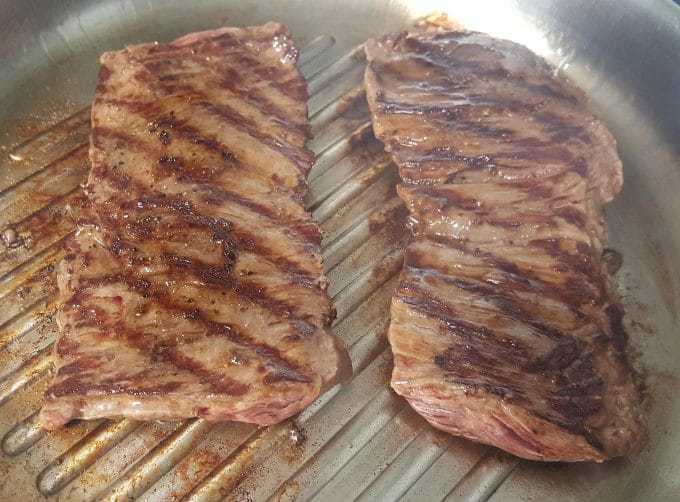 I used my grill pan to cook the flank steak but feel free to toss it on your barbecue grill. Either way, it will come out delicious and tender!
What is a good alternative to Beef in this dish?
You can easily substitute grilled chicken for the beef. Grilled or blackened would make this a delicious dinner.
If you like seafood, shrimp or your favorite fish would also be good substitutes for the beef.
Recipes are guidelines, cook with the ingredients you like, creating dishes you will enjoy again and again.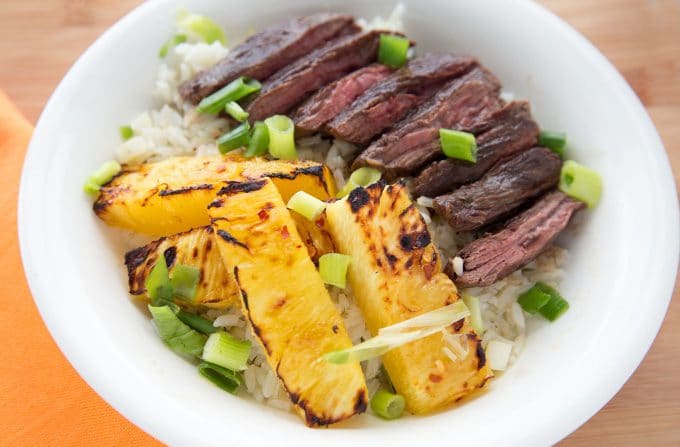 Making an ah-mazingly delicious dinner in your own home has never been so easy. Your family will love this restaurant-style dinner that takes minutes to prepare after your busy day. Healthy recipes in less than 30 minutes, these are Recipes for Real Life.
If you enjoyed this recipe you may like these island-inspired dishes: