Blending flavors together and finding that balance that sends your taste buds into a tizzy is one my great joys in life and my Blackened Mahi-Mahi with a Pineapple Lobster Sauce made me a very happy man!
I've talked many times about changing my eating habits and moving towards fish more than meat. For me, that meant adding layers of flavor to many of the fish I prepare at home.
Whether it be in a sauce or seasoning, I like to challenge my taste buds and make myself smile, happy feet included! And my Blackened Mahi-Mahi with a Pineapple Lobster Sauce certainly had those happy feet moving. The balance of spicy and sweet along with that flaky tender Mahi and juicy pineapple made for a flavorful dinner.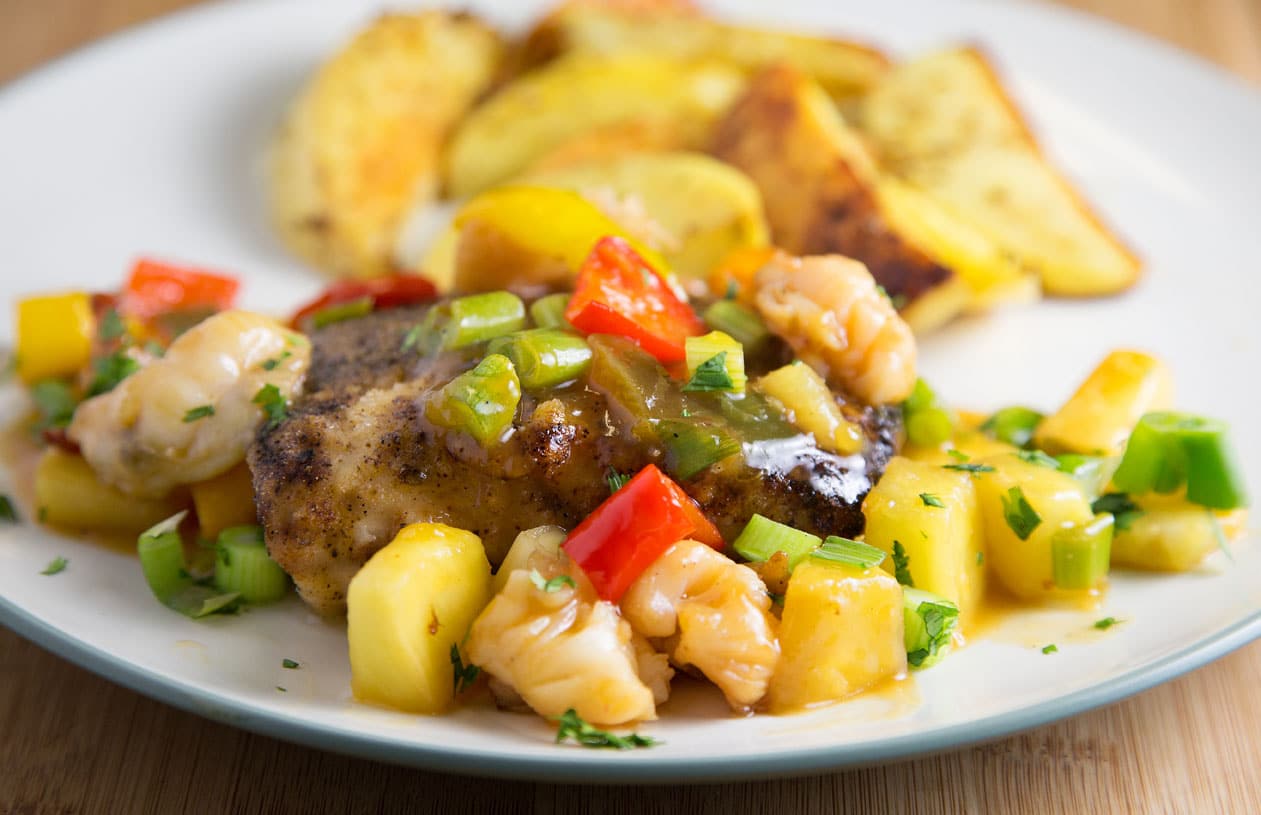 Enjoy this Restaurant Style Dinner in your own home for a fraction of the cost of going out and cooked in less time than driving to pick up take out!
How do I make Blackening Seasoning?
If you can't buy blackening seasoning aka Cajun Spice where you live, here is a basic recipe that can be adjusted to your likes.
2 tablespoons paprika (smoked or regular)
1 teaspoon fine sea salt
1½ teaspoon garlic powder
1 tesaspoon ground black pepper
1½ teaspoon onion powder
1 tablespoon dried oregano
1 tablespoon dried thyme
½ teaspoon cayenne (more if you like heat, but be careful)
More Fish Recipes You'll Love!