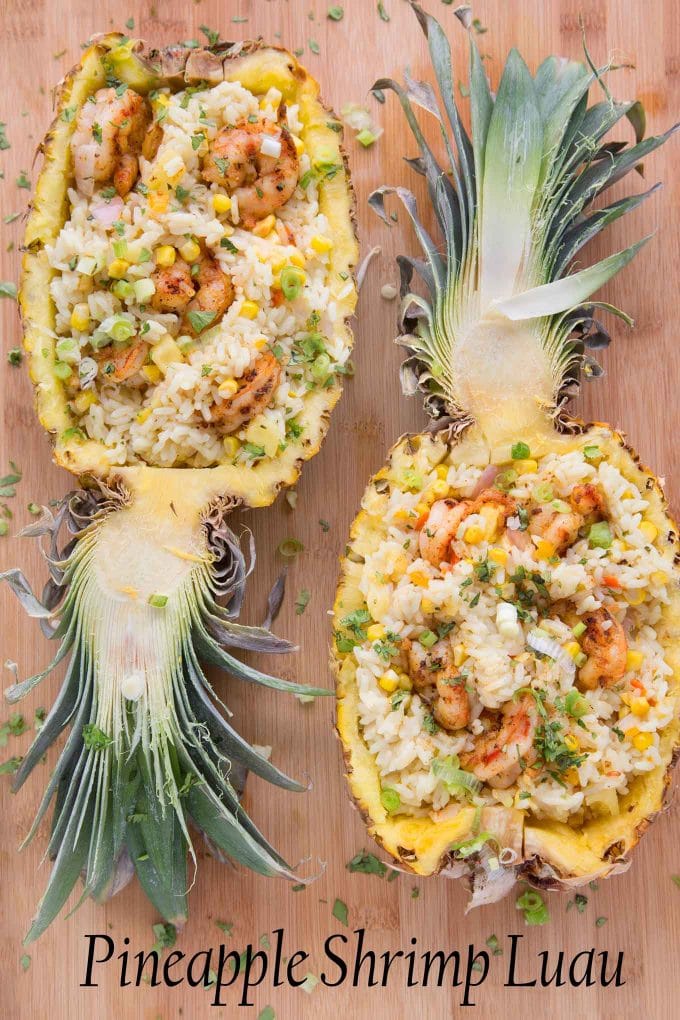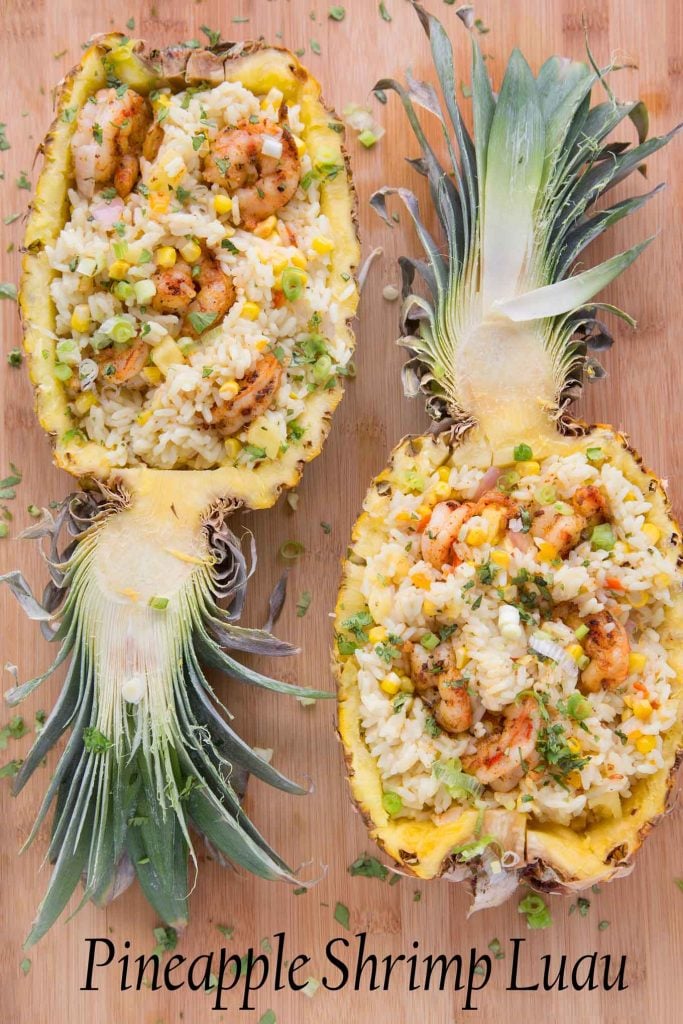 Of course, I have no idea what the dish was called, but Lisa named the dish for me after I set the plate down on the table, as she told me it made her feel like she was at a Hawaiian Luau!
I offered to take the dish out of the pineapple and serve it on a plate but she adamantly refused, saying it was so much fun to eat it the way I served it. Who knew?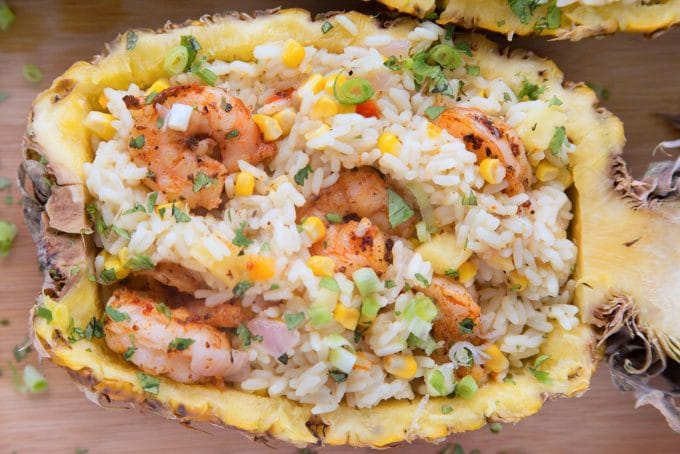 The flavors of the aromatic onions and peppers with the sweet flavor of the pineapple combined so well with the spicy flavor of the blackened shrimp. I had fresh corn on hand and although it's not really a tropical vegetable I thought it would make a nice addition to the dish adding flavor and color to the rice.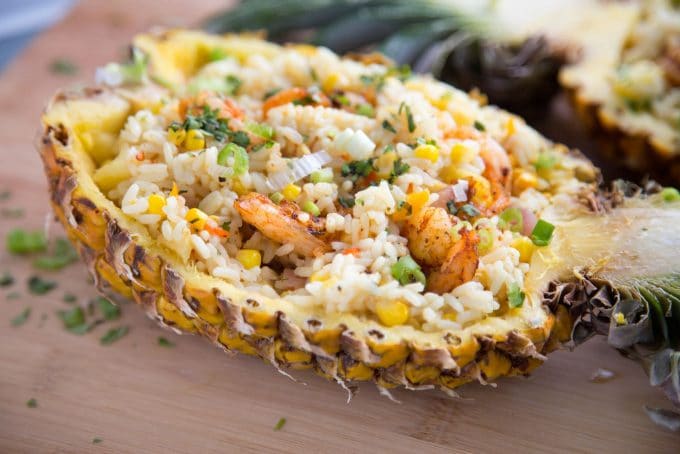 Garnish with some chopped cilantro and scallions to add another layer of flavor and a dash of color to the dish.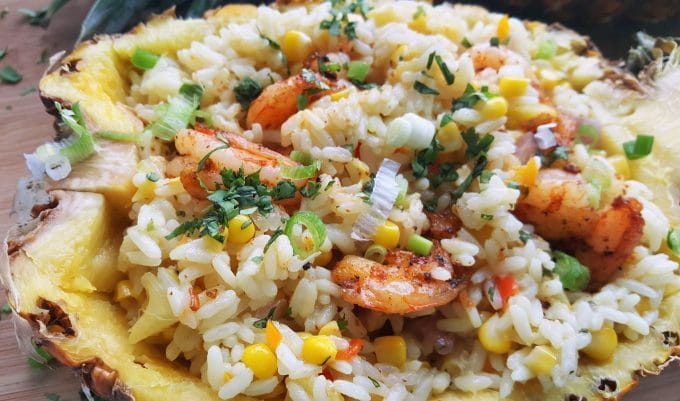 Then it's time to sit down and enjoy the deliciousness you created with my Pineapple Shrimp Luau! It really is a very simple dish to make and your family and friends will have fun eating it, making dinner an event to remember.

If you like shrimp you might also like these recipes:

While traveling this summer, Lisa and I saw this beautiful Pineapple Shrimp Luau and I knew once we got home I needed to recreate it for dinner.