Guinness Beef Ribs (aka beef short ribs) are one of the easiest dishes to make in your slow cooker.
No slow cooker? No problem you can make these delicious fall off the bone short ribs in a crock pot, dutch oven on the stove or in your oven in a covered roasting pan.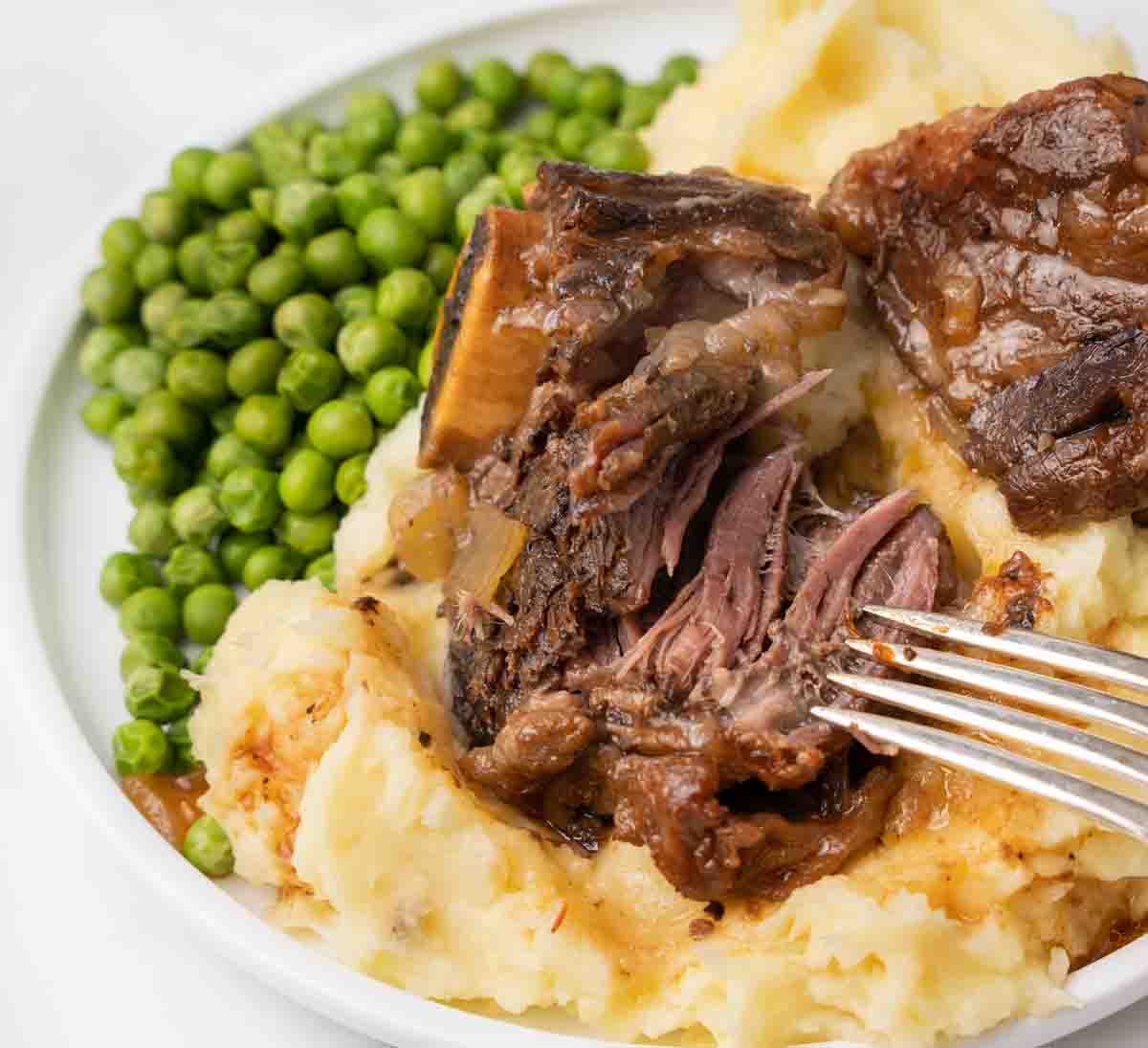 These fall off the bone short ribs can be served whole or you can slide the bone out of the meat to make boneless short ribs. The best part is all you need is a bottle of your favorite BBQ sauce, a can or bottle of Guinness (or your favorite beer) and a few basic pantry ingredients to make these
I like making a double batch and using the leftover short ribs to make tacos, sandwiches or my personal favorite, short rib mac and cheese!
If you're looking another delicious slow-cooker beef recipe my friend Maggie has the best Birria de Res (Mexican Beef stew)Recipe.
What Ingredients do I need to make Guinness Beef Ribs?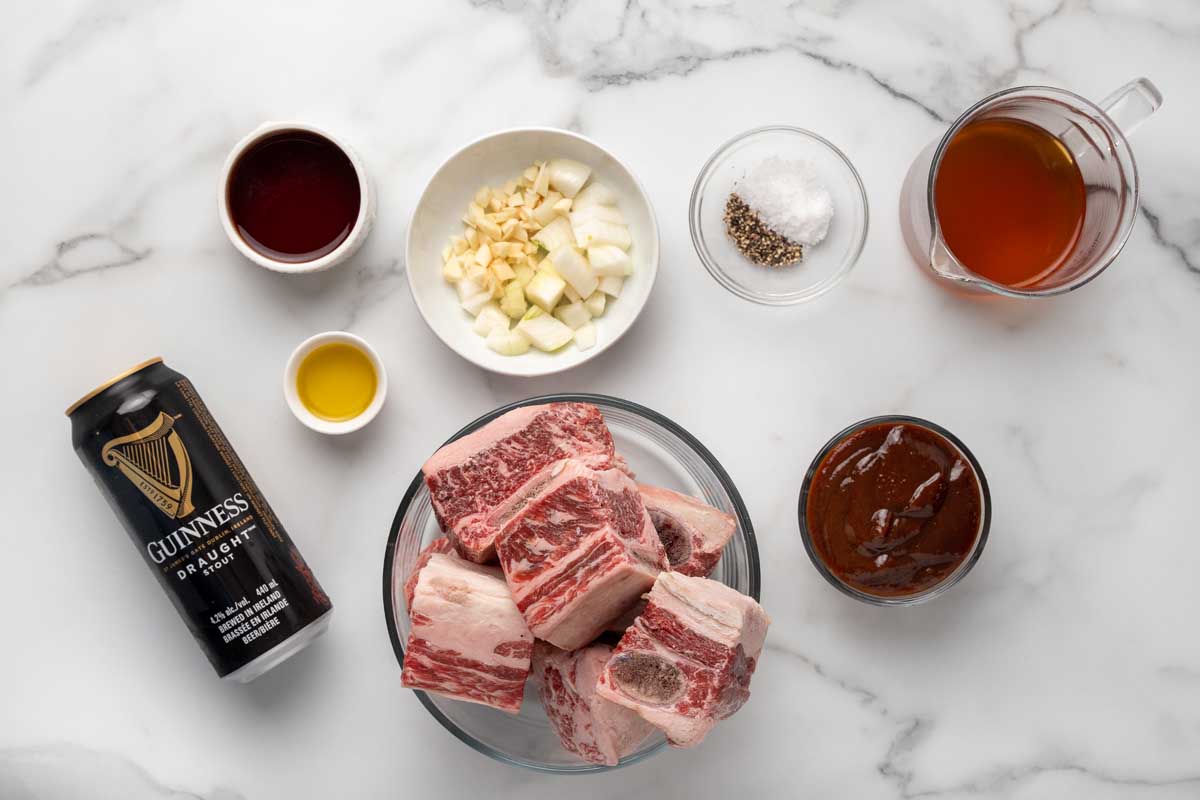 Let's start by gathering the ingredients we need to make my Short Rib Recipe. In Chef Speak this is called the "Mise en Place" which translates to "Everything in its Place".
Not only does setting your ingredients up ahead of time speed up the cooking process, it also helps ensure you have everything you need to make the dish.
*There are a lot of great slow cookers on the market but I love my Ninja 9-1, it does everything!
How do I make Guinness Beef Ribs?
Add the chopped onion and garlic with olive oil in your slow cooker on the saute setting, allow to cook for a few minutes.
Add the ribs to the slow cooker on top of onions and season them with sea salt and black pepper.
Add in all of the remaining ingredients, turning your slow cooker to low.
Cover and cook on low for 7-8 hours or on high for 4 hours.
Do I have to use barbecue sauce?
If you'd rather not use barbecue sauce, you can substiture a 6 ounce can of tomato paste and a teaspoon of worcestershire sauce instead, along with the beer, beef broth and seasonings.
When the ribs are done, remove them from the slow cooker pouring the sauce from the slow cooker into a saucepan.
Skim off the excess grease from the liquid and reduce the liquid in the saucepan over medium-high heat until the sauce has thickened slightly (feel free to add more barbecue sauce at this point).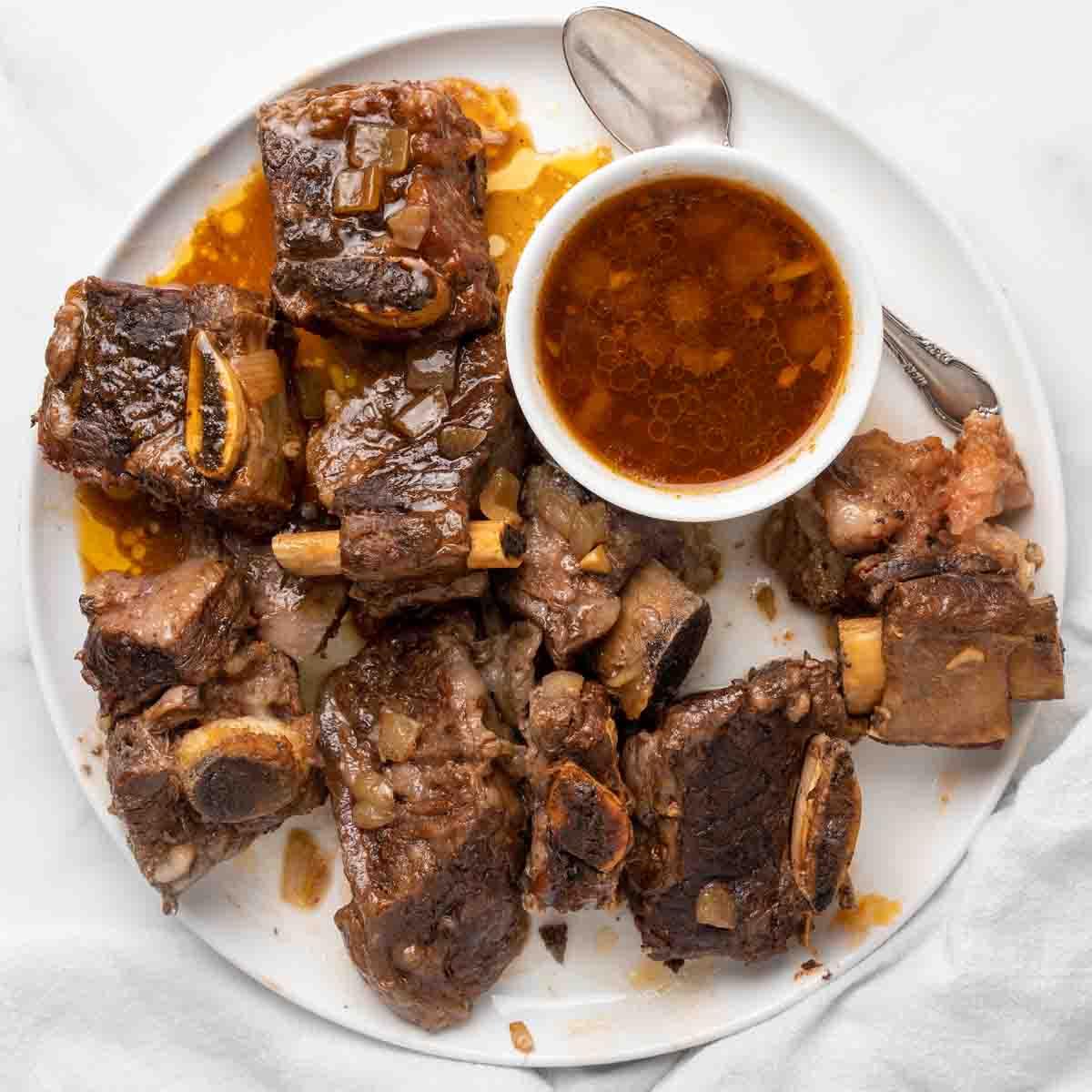 Do I have to use Beer to make Beef Ribs:
No, you don't. If you don't have any beer on hand or prefer a non alcoholic version you can use root beer, Dr. Pepper or your favorite cola instead of beer.
It won't be exactly the same but you shouldn't notice much of a difference in the flavor. The short ribs may have a touch of sweetness from the soda but that's not necessarily a bad thing.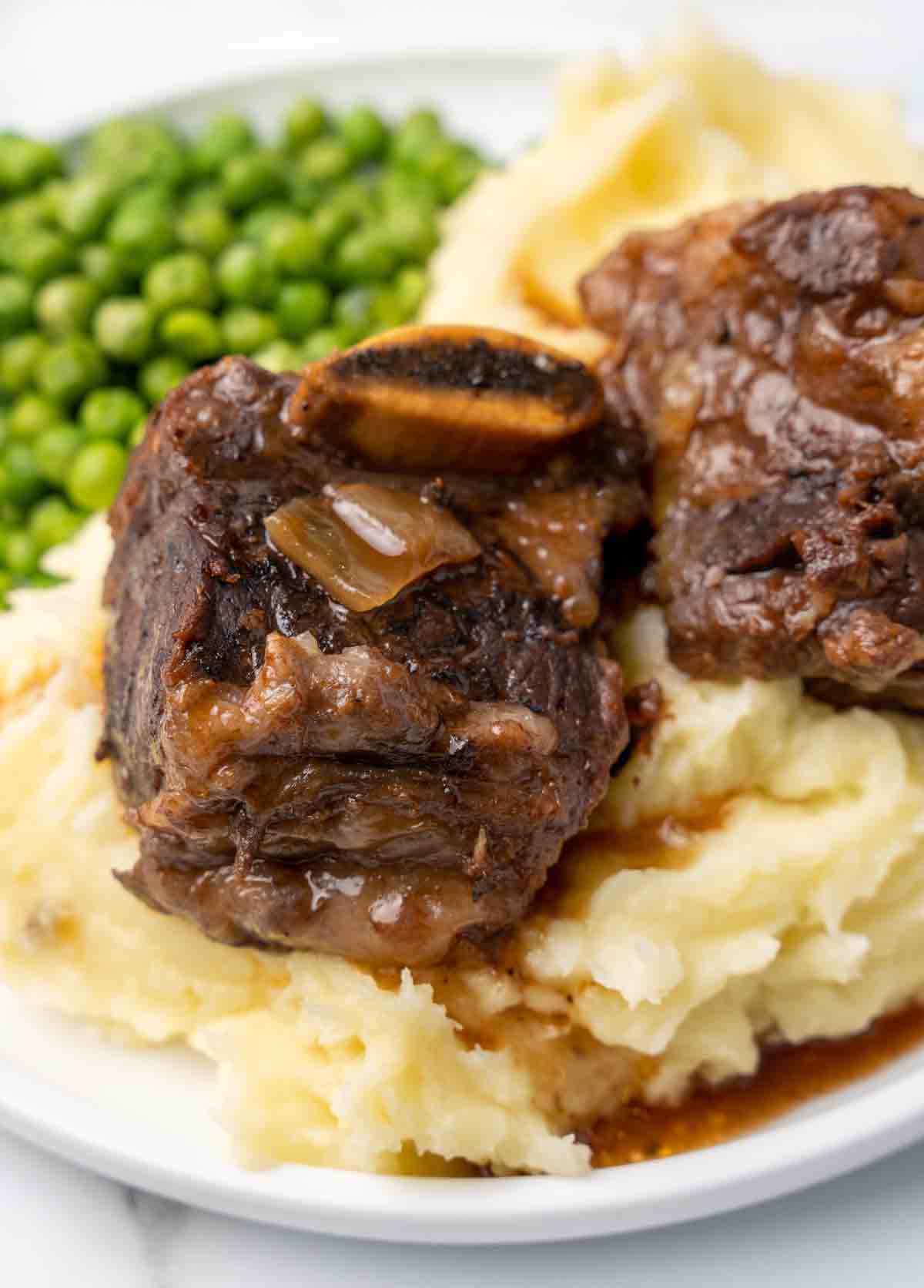 Just follow my simple instructions and prepare yourself for moans and groans from the table as your friends and family devour these ribs.
Can I cook Beef Ribs in an Instant Pot?
Yes, you can also make these ribs in an instant pot. Follow the recipe up to including all the ingredients. Close the instant pot, choose the manual high pressure function and set it to high. Cook the short ribs for 45 minutes, followed by a 10 – 15 minute natural release. Reduce the sauce on stove top or in your instant pot.
This recipe will also work with pork ribs.
Recipe FAQ's:
What should I serve with Beef Ribs?
I love sauteed or steamed greens with my ribs and my favorite starches are mashed potatoes or macaroni and cheese. And of course, barbecue staples such as potato salad, macaroni salad, cole slaw or corn on the cob are always good choices.
What is the difference between beef ribs and short ribs.
Beef back ribs are the long, curved beef ribs that sometimes have a long bone exposed. They are sold as individual pieces or a rack of 7 bones.

All short ribs are from a rib section that contains three to four ribs. Depending on where the ribs are cut from, they can be three to five inches thick, and will contain meat interspersed with a lot of muscle, fat, and tendon. This gives them a lot of strong beefy flavor and cooked properly, will be a very tender and juicy cut of meat.

Can I overcook ribs in a slow cooker?
You sure can. That's why its a good idea to check on them an hour before they should be ready. Everyones slow cooker is a little different and times can vary depending upon the heat settings.
More Rib Recipes You'll Love!