You can find Lobster Mac and Cheese on high-class restaurant menus, pubs and even some of those delicious dives we all love. It's comfort food that calls to us with all its decadent deliciousness.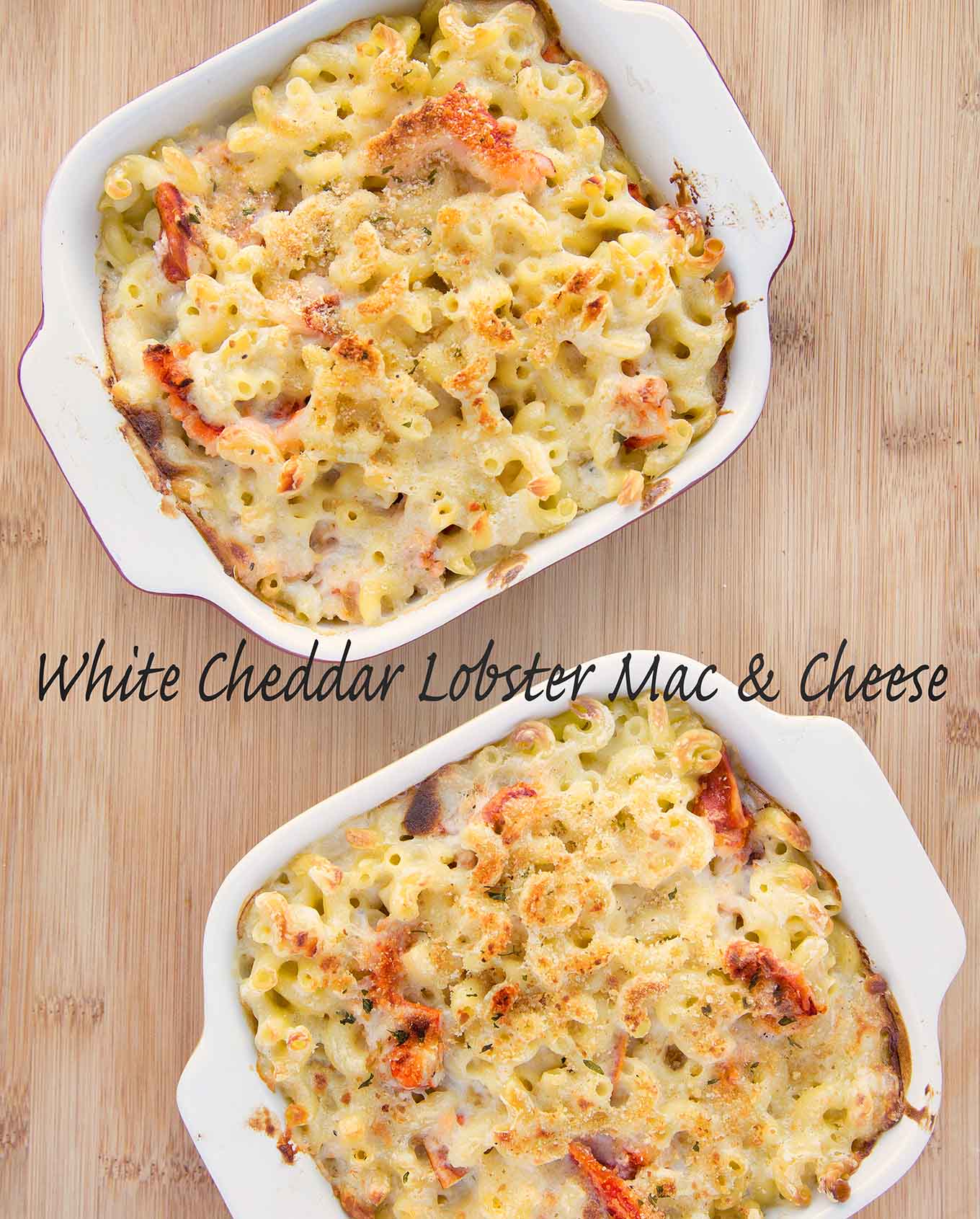 I love being a chef, mostly because I can shop a chef. One of my favorite stores will always be Restaurant Depot. You don't have to be a chef to shop there, but you do need a membership card. When we moved to Florida three years ago, although I was ecstatic about the move, I felt displaced from the industry I loved and had spent my life working at.
When I saw there was a Restaurant Depot in Orlando, I decided to stop in and pick up a few items I couldn't get at Publix and for me, it was like going home. I actually got a lump in my throat and felt a little teary-eyed. I was still a chef and the fact that I no longer worked in the industry didn't matter because I could still shop like a chef. I was with my people……sigh.
Of course, I ramble sometimes but I tell you this because the lobster meat came from restaurant depot in a lovely 2-pound package. The rest of which went on to become lobster rolls.
What ingredients do I need to make Lobster Mac and Cheese?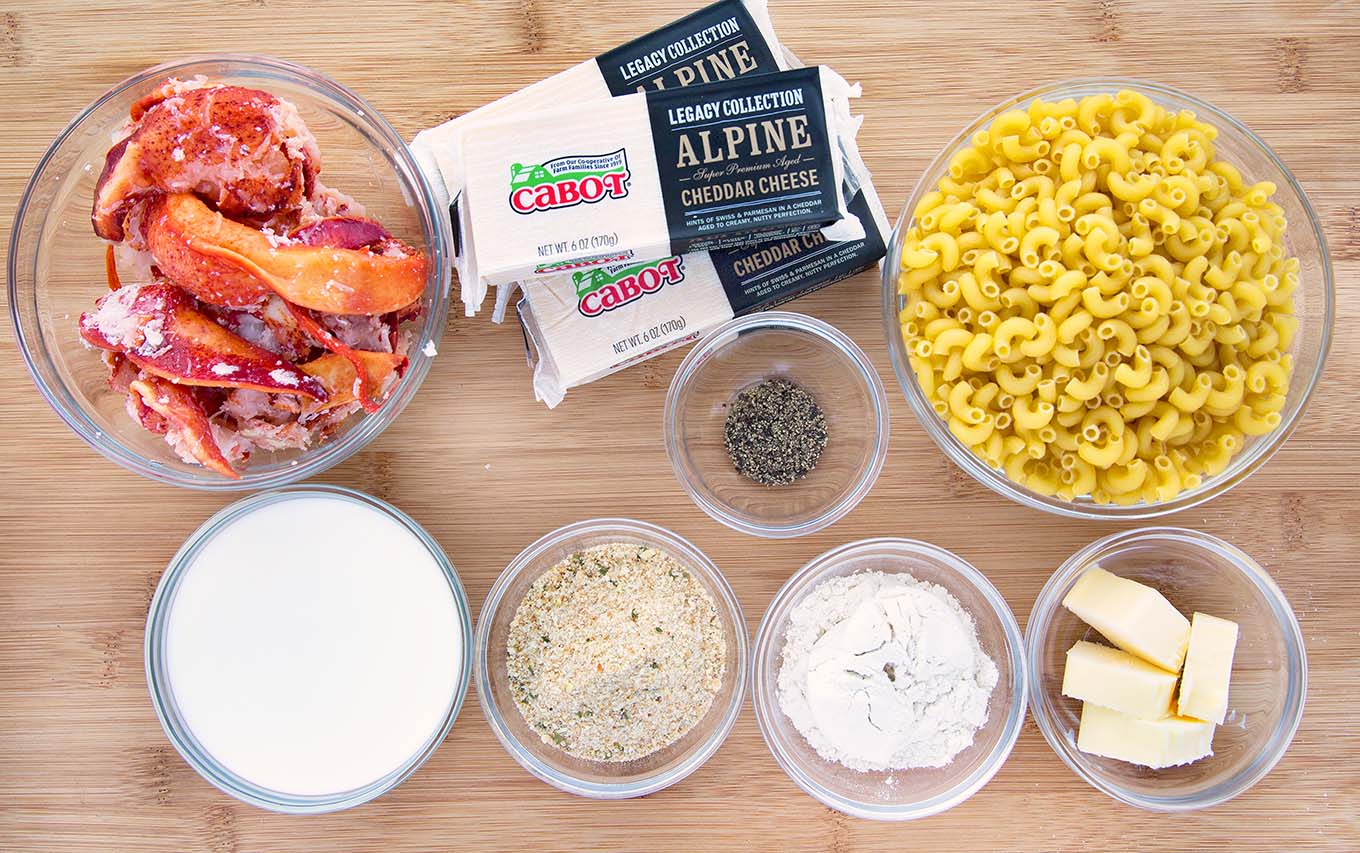 Let's start by gathering the ingredients we need to make Lobster Mac and Cheese. In Chef Speak this is called the "Mise en Place" which translates to "Everything in its Place".
Not only does setting your ingredients up ahead of time speed up the cooking process, it also helps ensure you have everything you need to make the dish.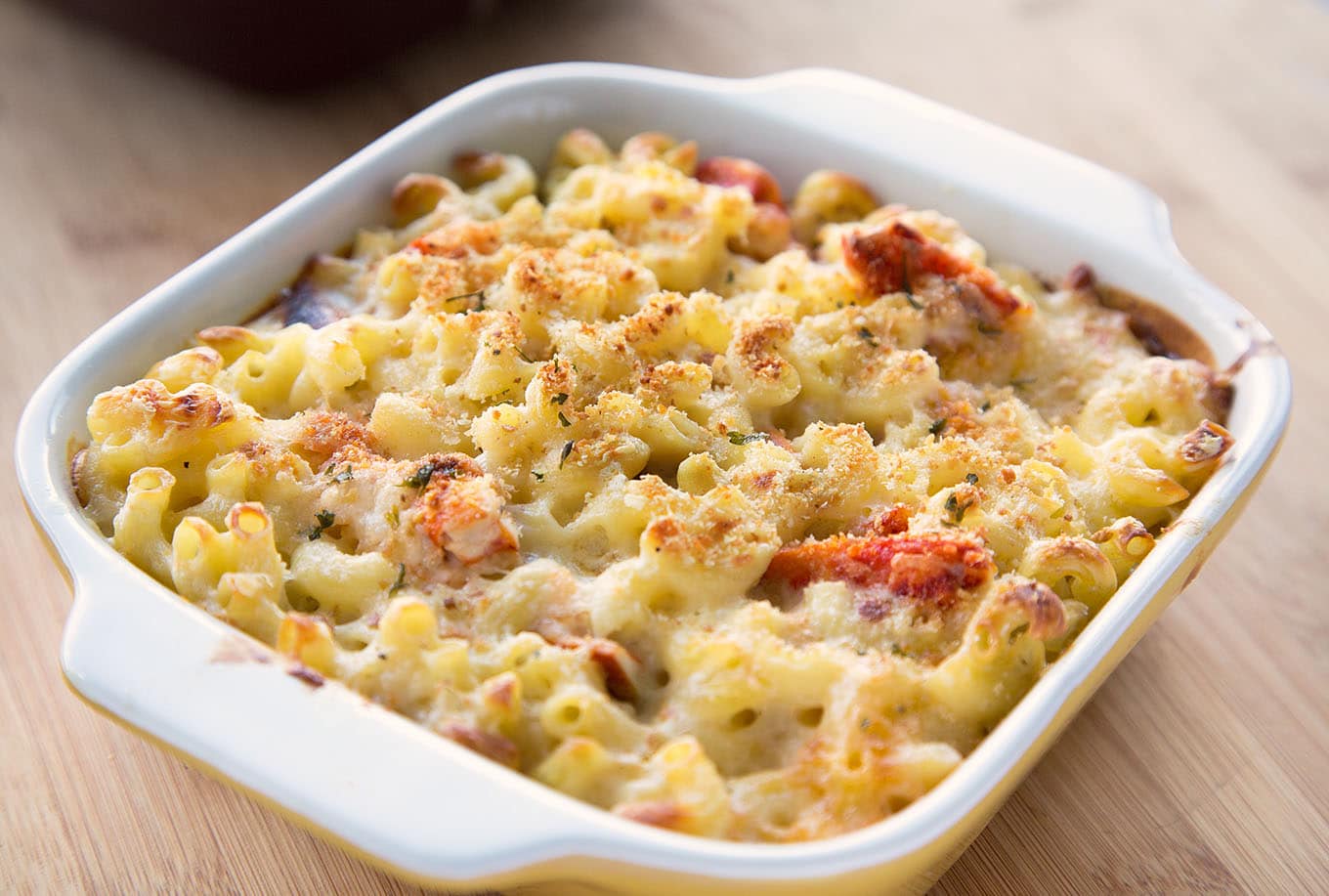 Making the cream sauce for the mac and cheese is pretty easy to do and the real trick to the dish comes when you assemble and finish it. If you let it sit too long the noodles will absorb the cream sauce and the mac and cheese will be dry.
So to make sure it's the best it can be, the cheese sauce should be hot and the noodles room temp or warm. Don't mix it all together and instead layer the noodles with some sauce lobster, more noodles and more sauce.
Top with breadcrumbs and finish under the broiler. Don't let it bake or sit any longer than you have to.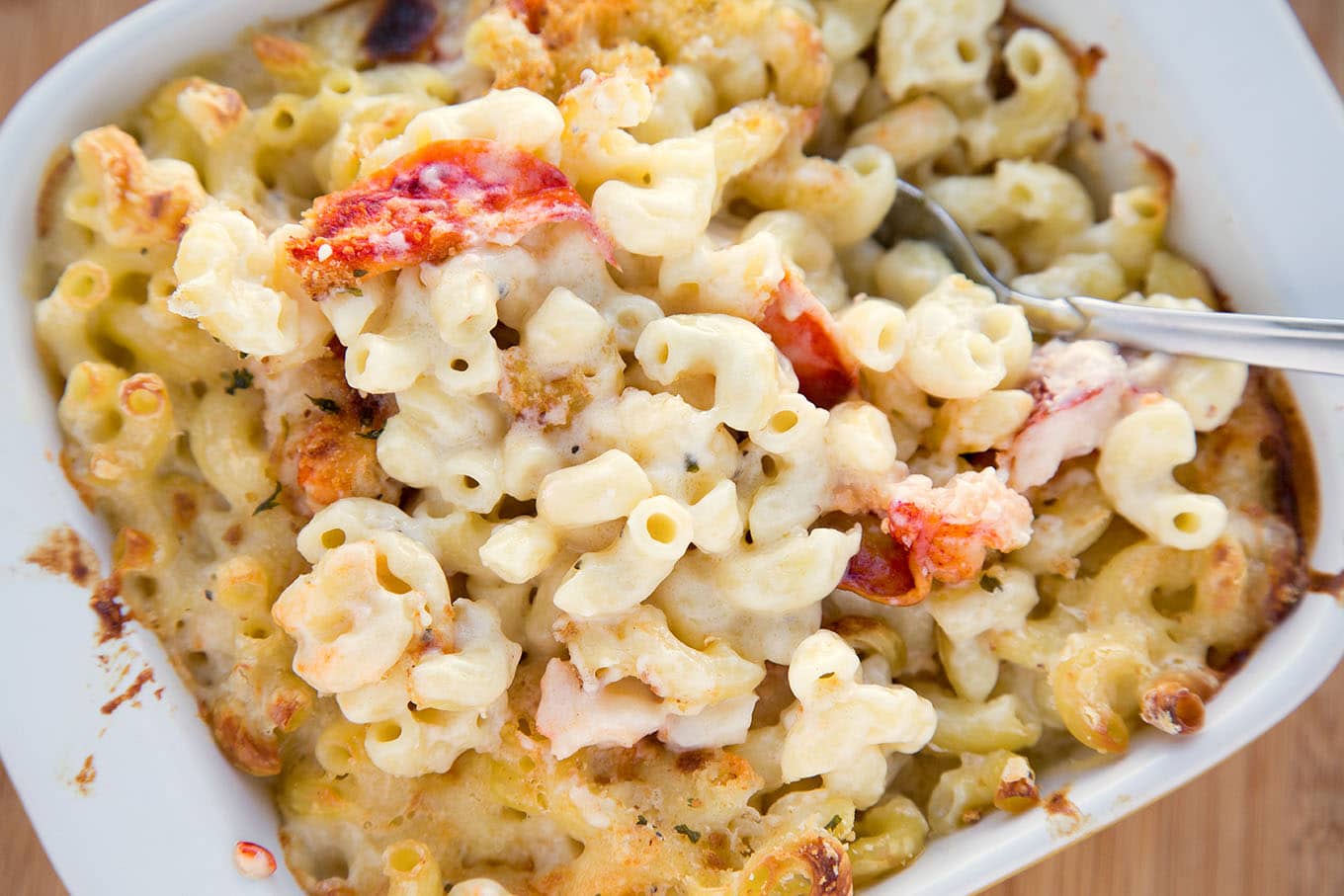 In truth, I let mine sit a little too long and although it was delicious, it could have been creamier. I didn't use all my cheese sauce either, which was Lisa's preference, so it would have been creamier had I used all the sauce.
Recipe FAQ's
Can I use lobster tails to make lobster mac and cheese?
Lobster meat from the body and claws is the best choice for this dish. Lobster tail meat is at its best when cooked quickly, leaving it tender. Lobster tail cooked longer than necessary yields tough tasteless lobster.
Can I use another type of cheese to make this dish?
Absolutely. You can use your favorite type of cheese or a combination of cheese to make this dish. Some of my favorites to blend into this dish are Jarlsberg and fontina. And good old American cheese can add creaminess.
More cheesy Recipes You'll Love!