My Slow Cooker Barbecue Ribs Recipe is a great way to enjoy delicious bbq ribs without the muss and fuss of a barbecue grill!
All you need to make delicious tender fall-off-the-bone ribs is a slow cooker or crockpot and a few simple ingredients.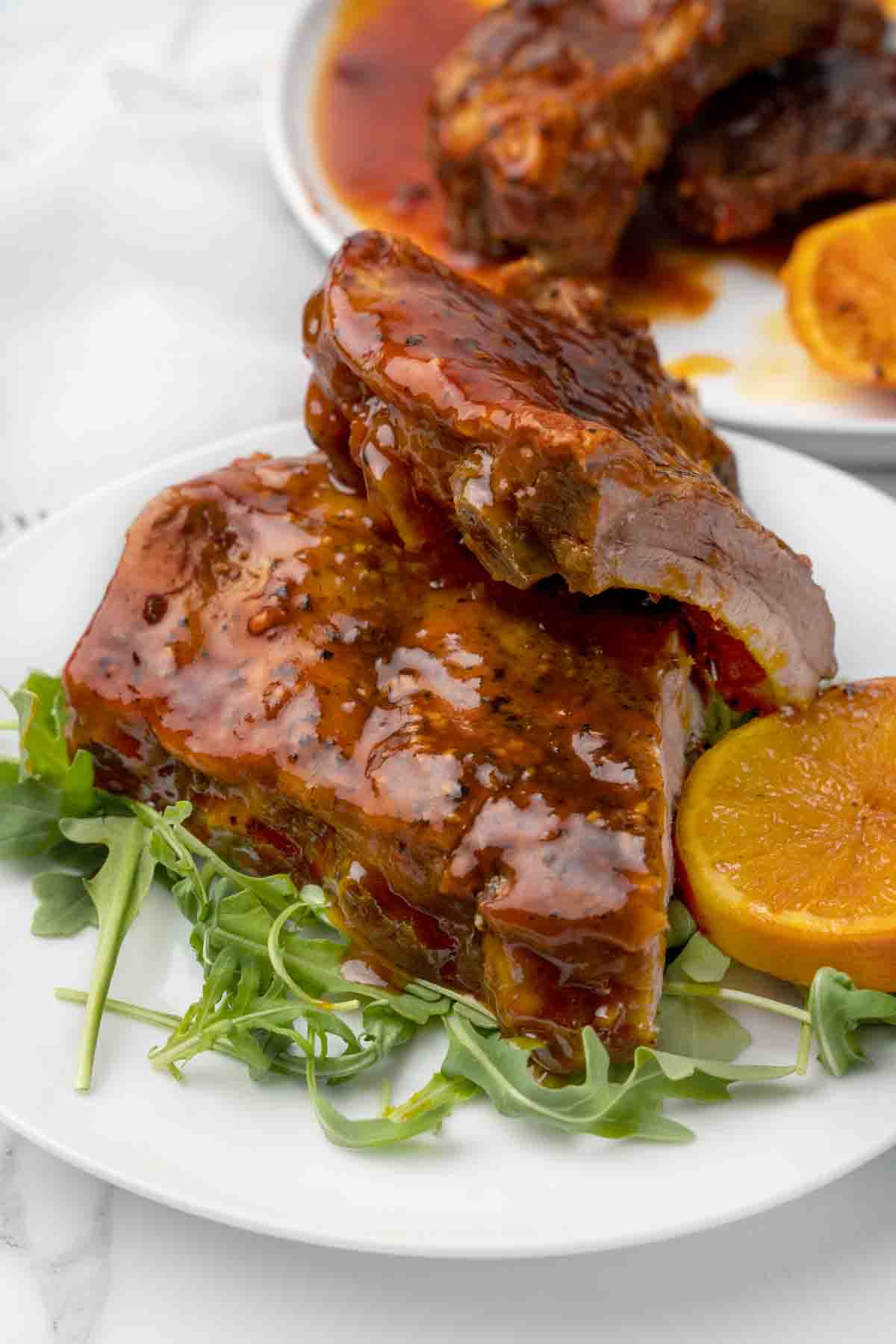 There is no need to marinate the ribs or go to the trouble of making your own barbecue sauce, just use your favorite store-bought barbecue sauce ( I use Sweet Baby Ray's).
My recipe uses ginger beer for the cooking process, but you can easily make this recipe using Coke, Dr. Pepper, Root Beer or your favorite bottled beer.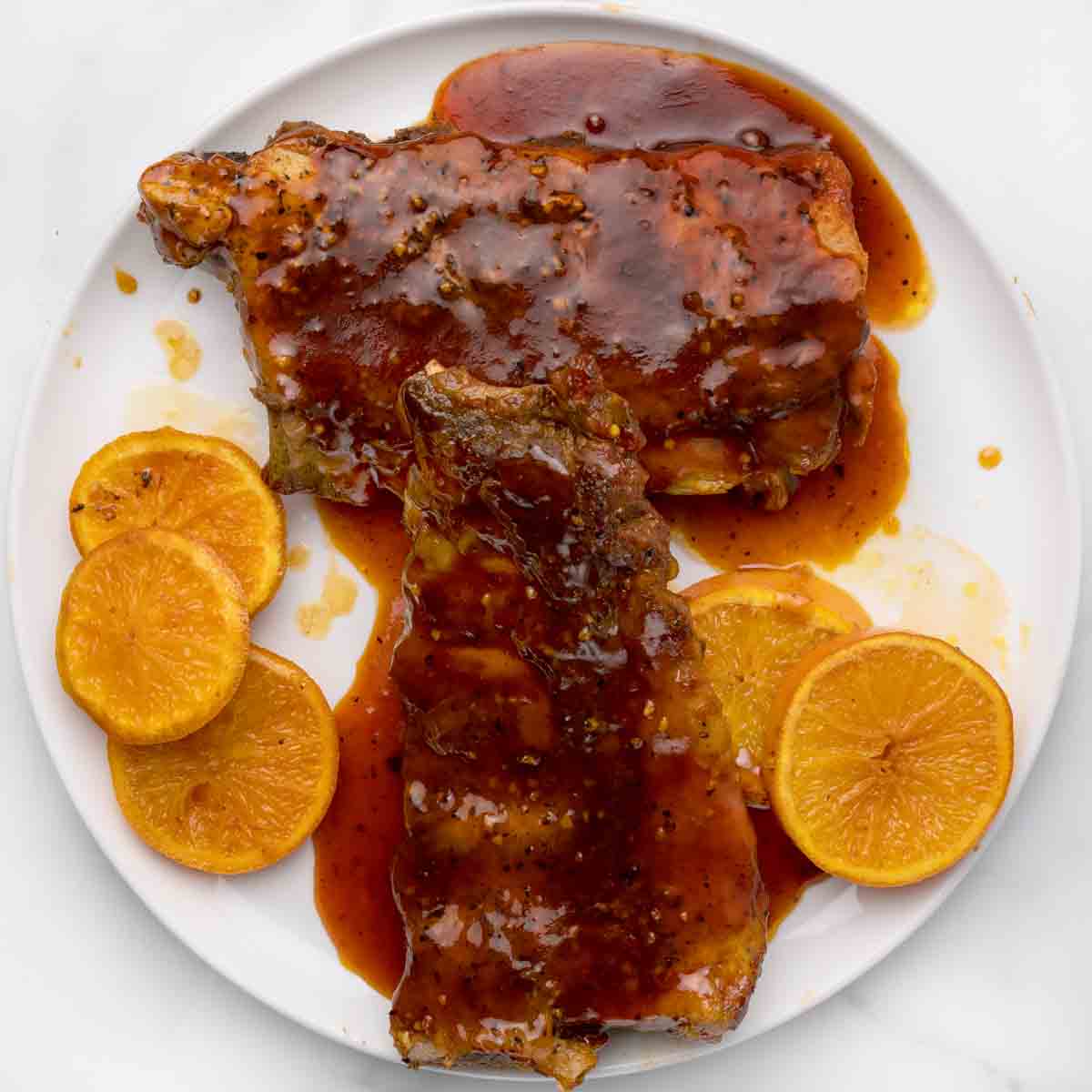 There is no added brown sugar, so the recipe depends upon the sugar in the ginger beer and the natural sugar in the oranges for that delicious caramelization we love in barbecue! That being said you can always add to the recipe if you want to kick up the seasonings with chopped garlic, garlic powder, onion powder, chili powder and even cayenne pepper.
If you love ribs here are some great rib recipes for Dry Rub Grilled Baby Back Ribs and Oven-Baked Baby Back Ribs.
What ingredients do I need to make slow cooker barbecue ribs?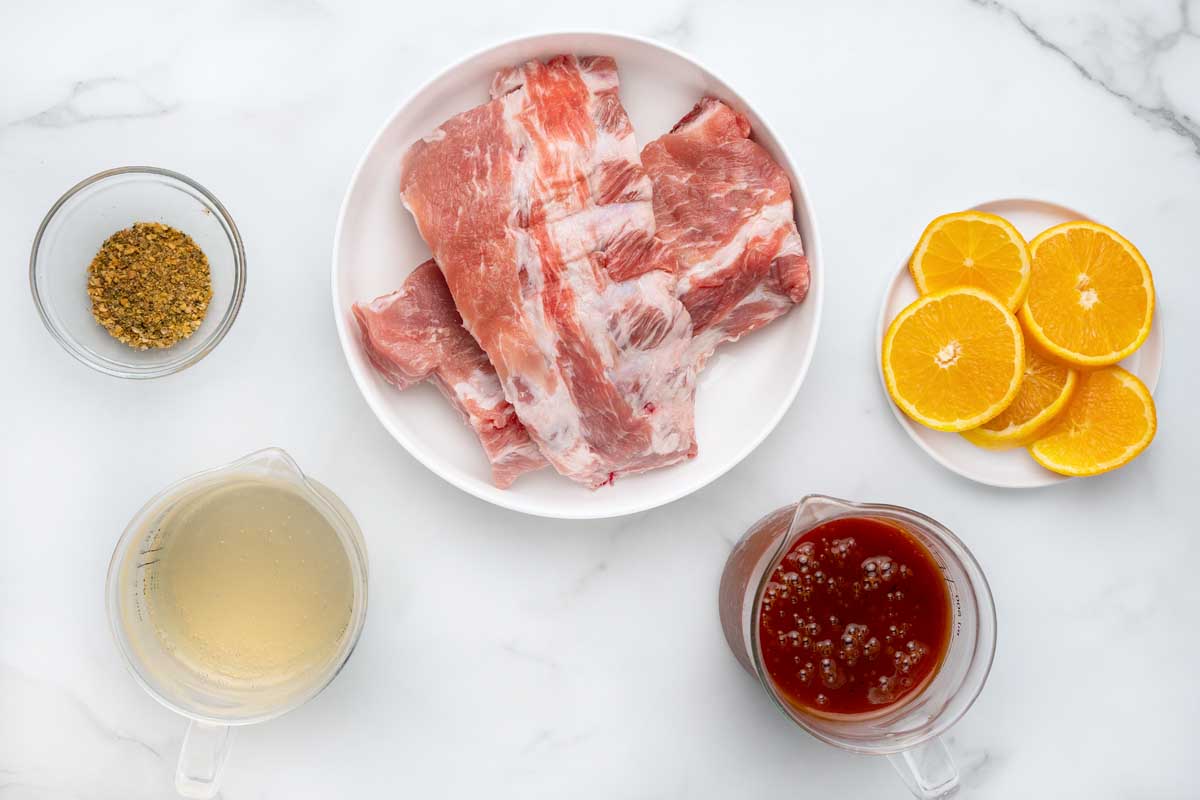 Let's start by gathering the ingredients we need to make Slow Cooker Barbecue Ribs. In Chef Speak this is called the "Mise en Place" which translates to "Everything in its Place".
Not only does setting your ingredients up ahead of time speed up the cooking process, it also helps ensure you have everything you need to make the dish.
How do you make Slow Cooker Barbecue Ribs?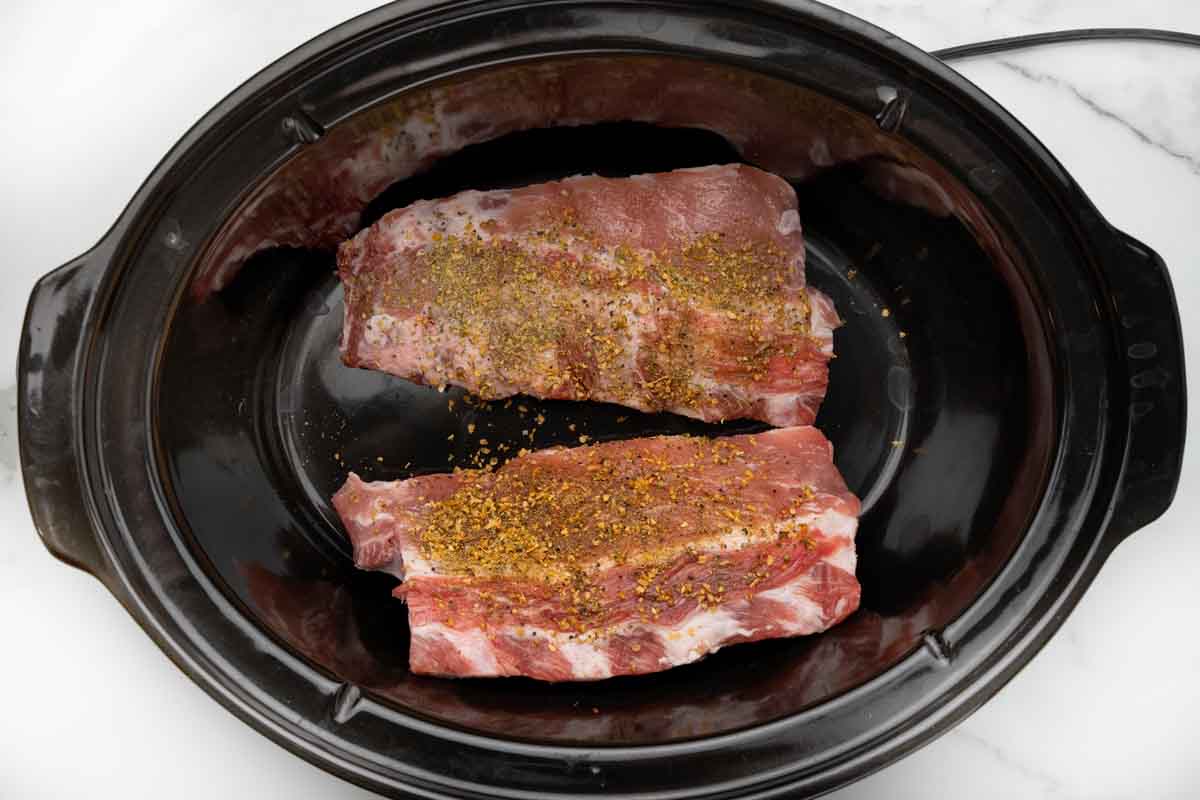 Split the rack of ribs in half or in thirds so they fit into your crockpot or slow cooker.
Pat the ribs with paper towels to dry them off.
Add seasoning to the top of the ribs (fat side up)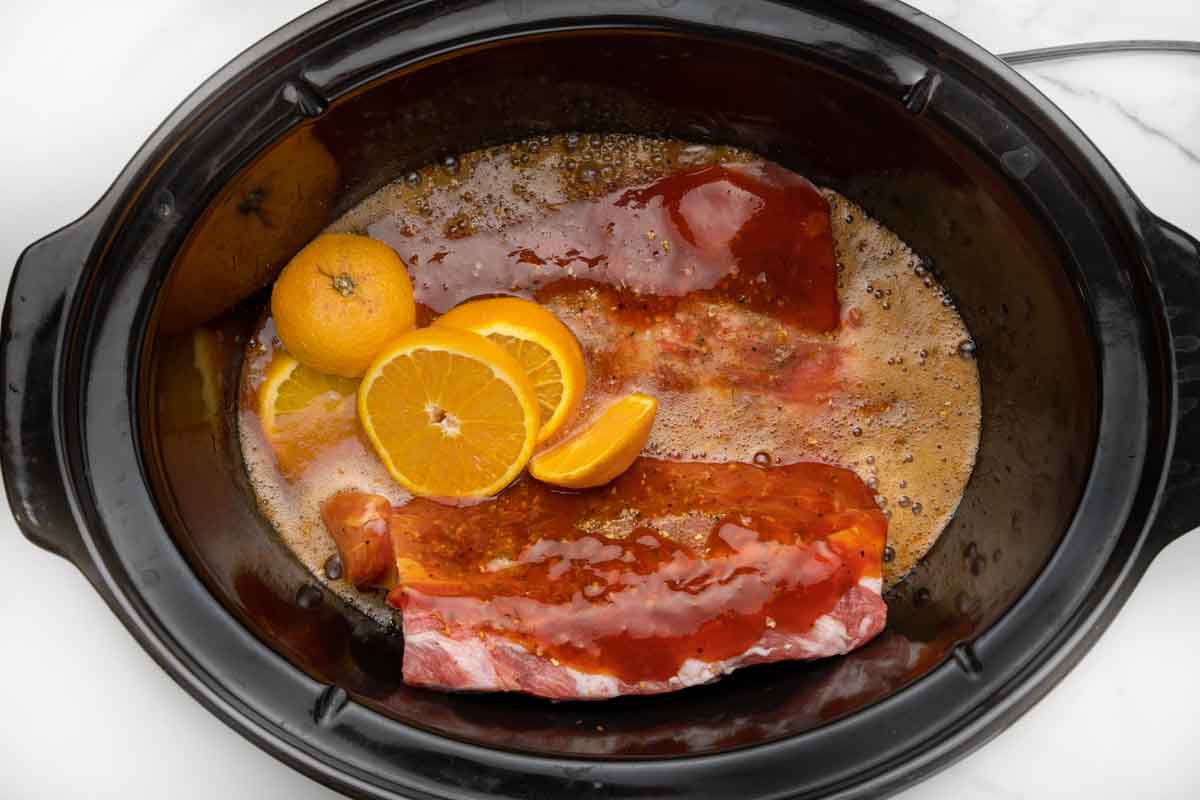 Add in the ginger beer, barbecue sauce, and oranges to the slow cooker. Turn the slow cooker to the high setting and cook for 4 hours and 30 minutes for very tender ribs, or 5 hours for fall-off-the-bone ribs.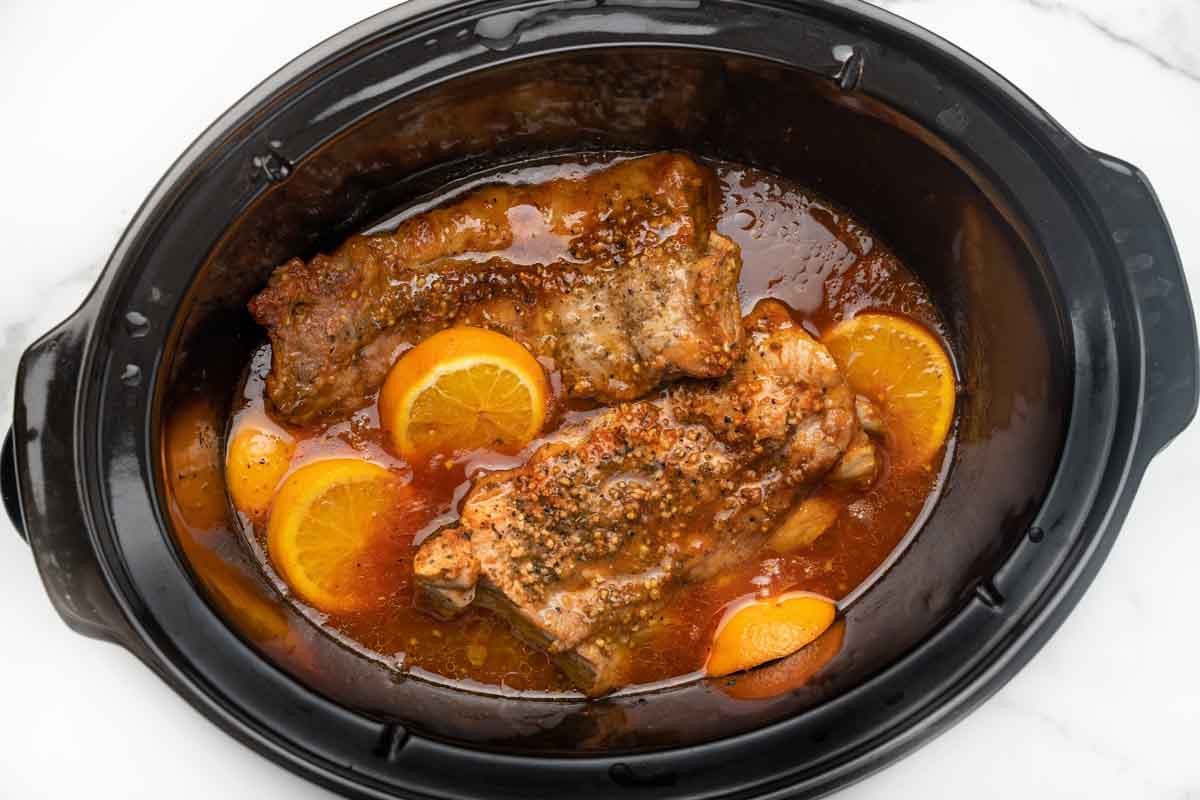 When the timer goes off the ribs are ready.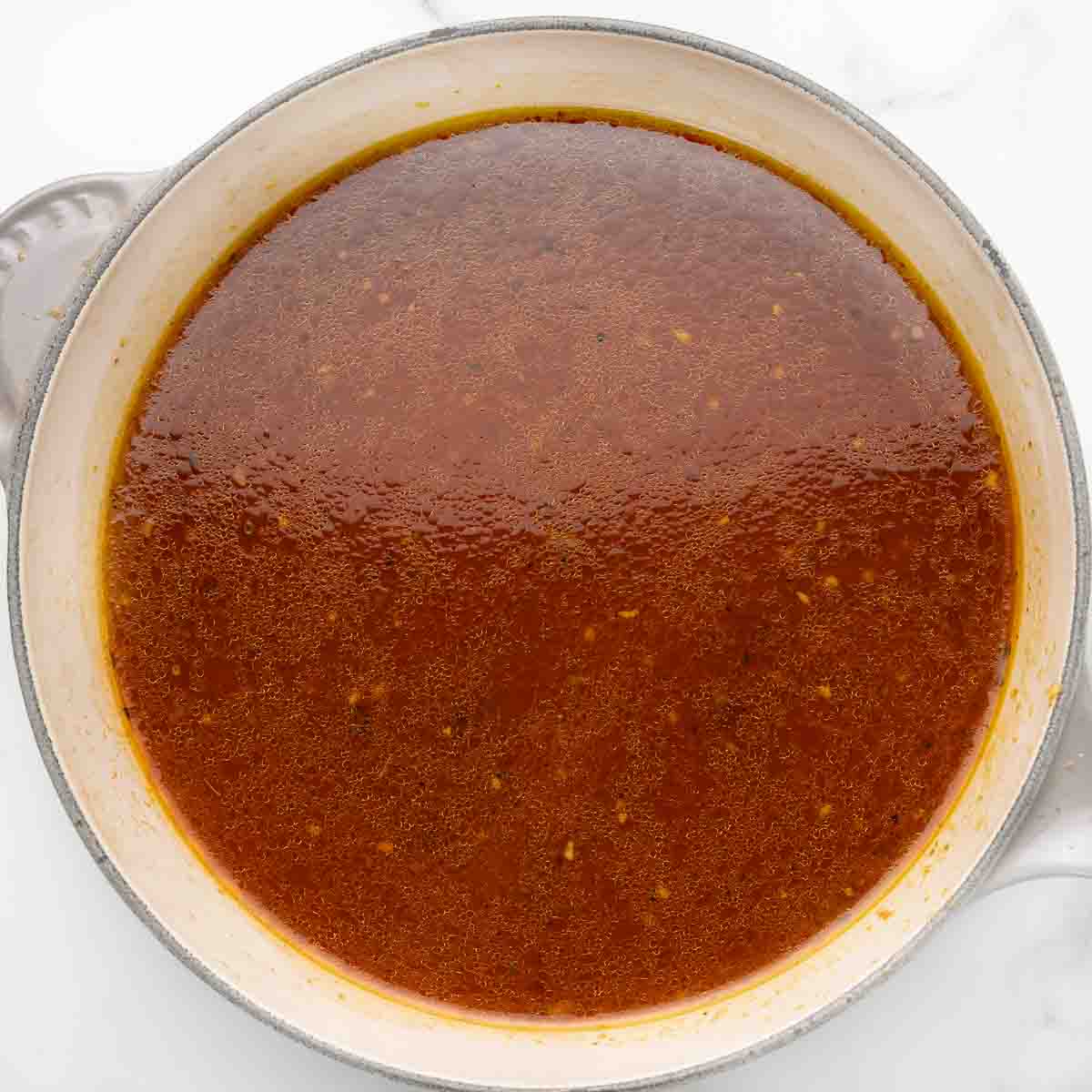 Drain off the liquid from the ribs into a medium saucepan removing any excess fat that's pooling on top of the liquid.
Place the saucepan on the stove over medium-high heat and allow the sauce to reduce until thick, and bubbly.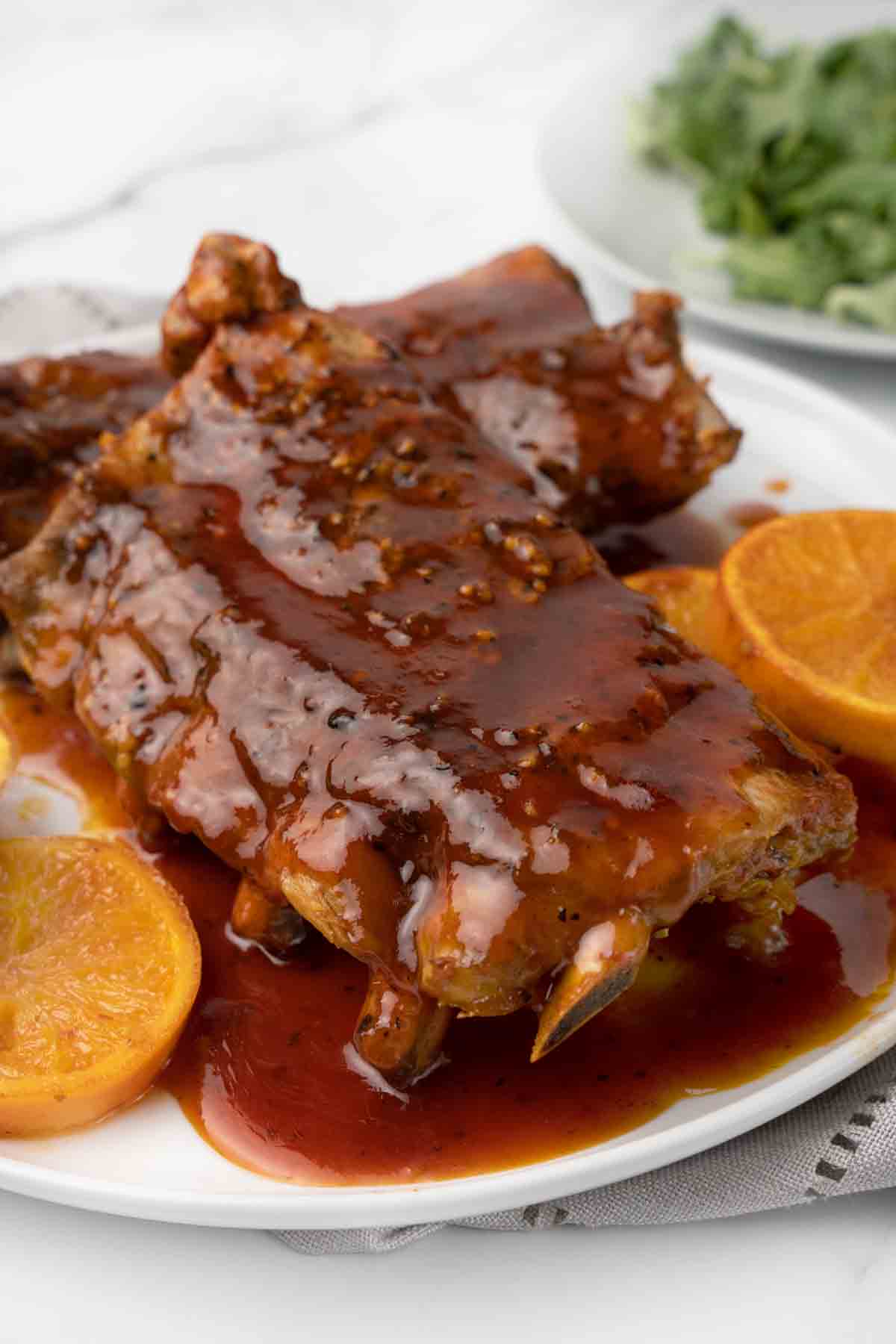 Spoon some of the sauce over the ribs and if you want them to caramelize place them under the broiler for a few minutes.
This easy ribs recipe will be your new favorite way to make pork ribs. You can use your favorite kind of ribs. Spare ribs, baby back ribs, or St. Louis style ribs, will all work well with my slow cooker rib recipe. You'll get the most perfect, succulent, tender, and flavorful ribs every time, and that's a promise!
More Slow Cooker Recipes You'll Love!