During my restaurant days, just about any recipe including shrimp was a hit. And Shrimp and Broccoli was always a customer favorite. And you're not going to believe how easy it is to make.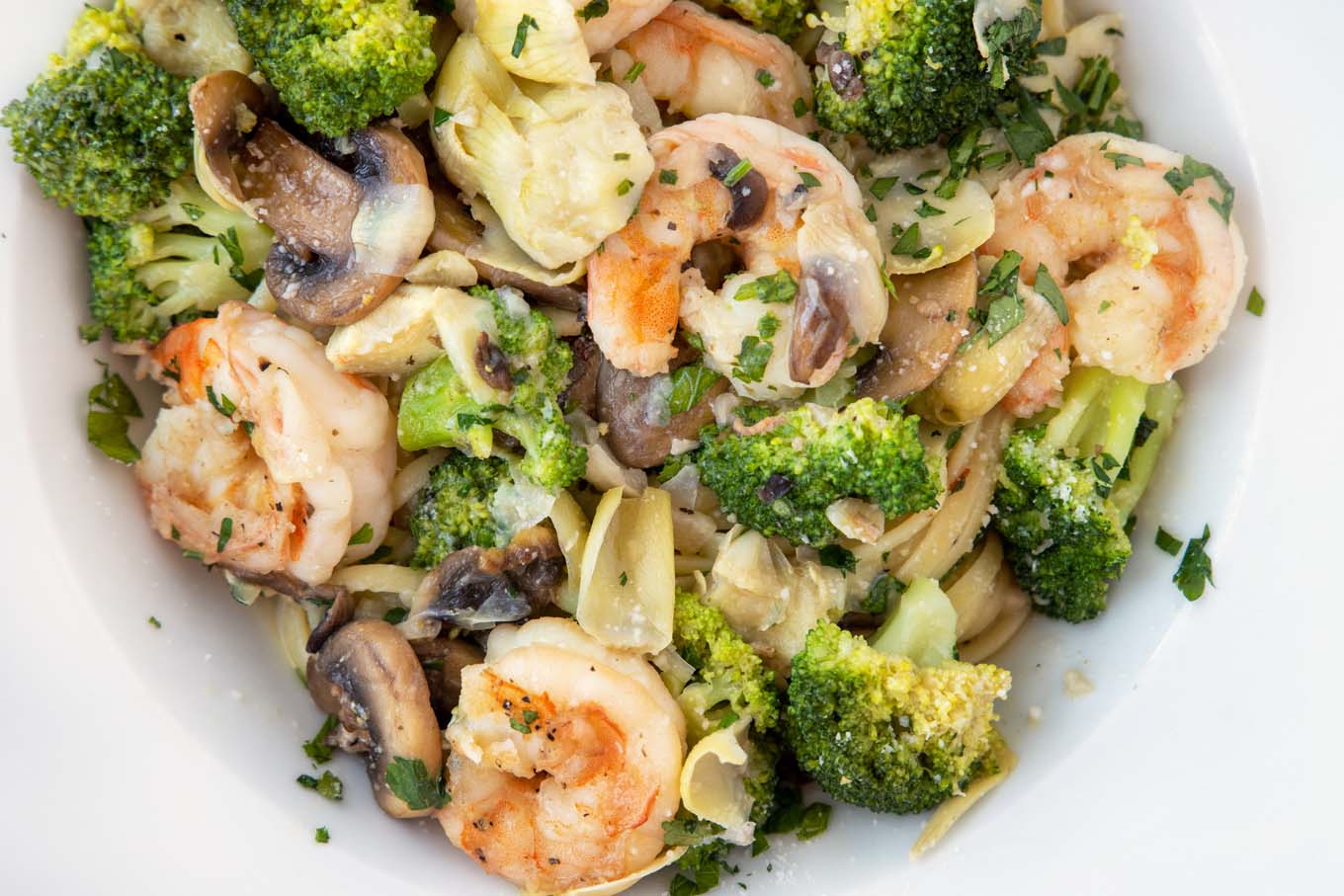 It might be the addition of broccoli that makes this dish seem healthier. Fresh vegetables always make a recipe pop with color and flavor. And the truth is if a dish looks better its going to taste better. It's often been said we eat with our eyes. So the first impression is important.
What do I need to make Shrimp and Broccoli?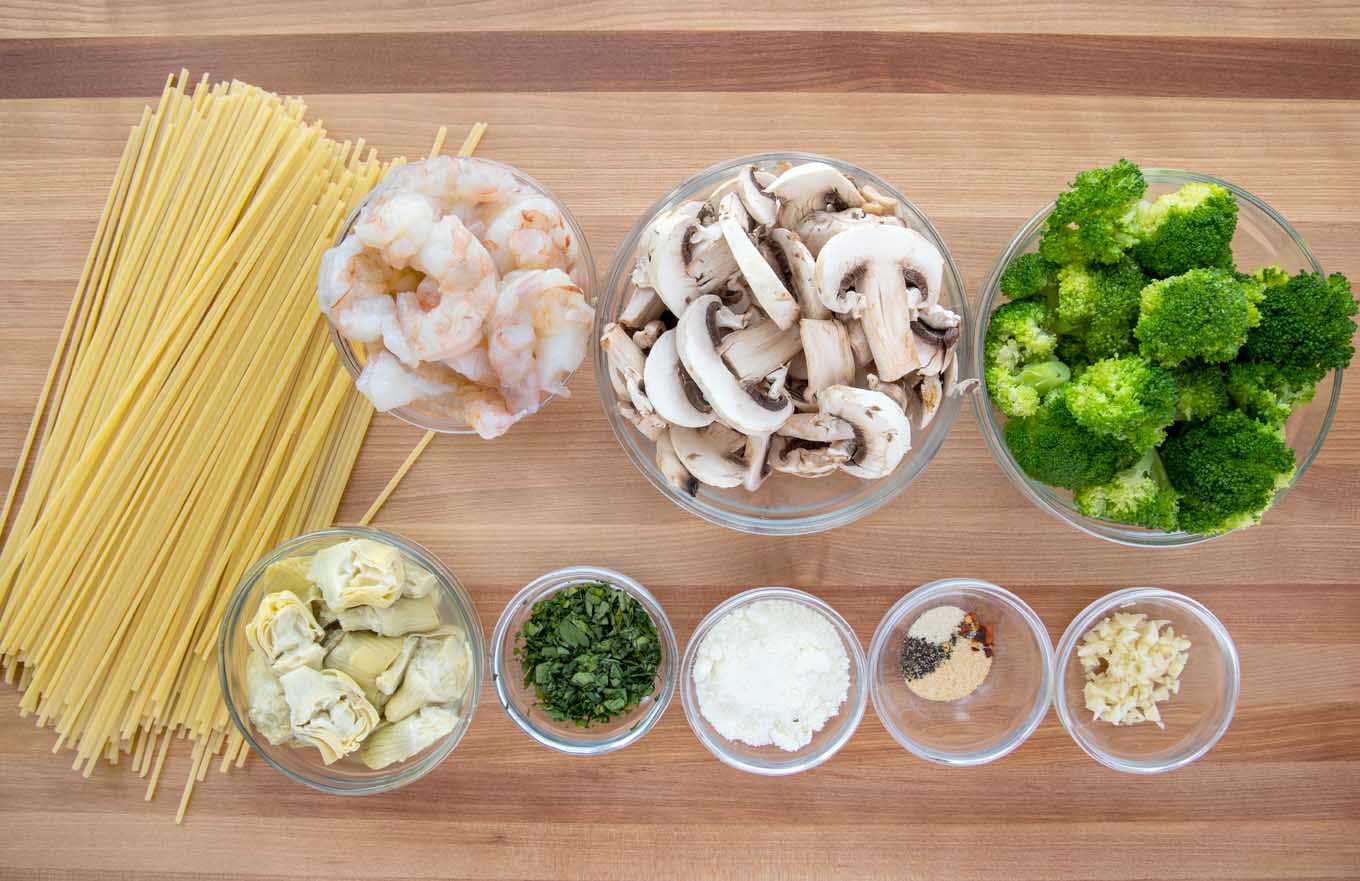 Let's start by gathering the ingredients we need to make Shrimp and Broccoli. In Chef Speak this is called the Mise en Place which translates into Everything in its Place.
Not only does setting your ingredients up ahead of time speed the cooking process, but it also helps ensure you have everything you need to make the dish.
Do I have to use Broccoli in this dish?
No you don't. You can use a variety of different vegetables to create a dish that you and your family are going to love. These are some of my other favorite vegetables for this dish.
spinach
cauliflower
tomatoes
asparagus
zucchini
mixed vegetables
you can use any single vegetable or combine your favorites. In one of the restaurants, I worked at we use to make match stick vegetables out of carrots, zucchini, yellow squash and red peppers. The vegetables were always crisp, fresh and colorful! It made quite an impression when served.
Can I make this dish with Chicken?
Yes you can. Chicken tenders cut in smaller pieces would make a delicious dish. You could also use scallops or chunks of salmon or your favorite fish.
See how easy it is to adapt a recipe to make it what you want it to be? If you enjoy what you eat your going to enjoy cooking.
Lets start making this dish.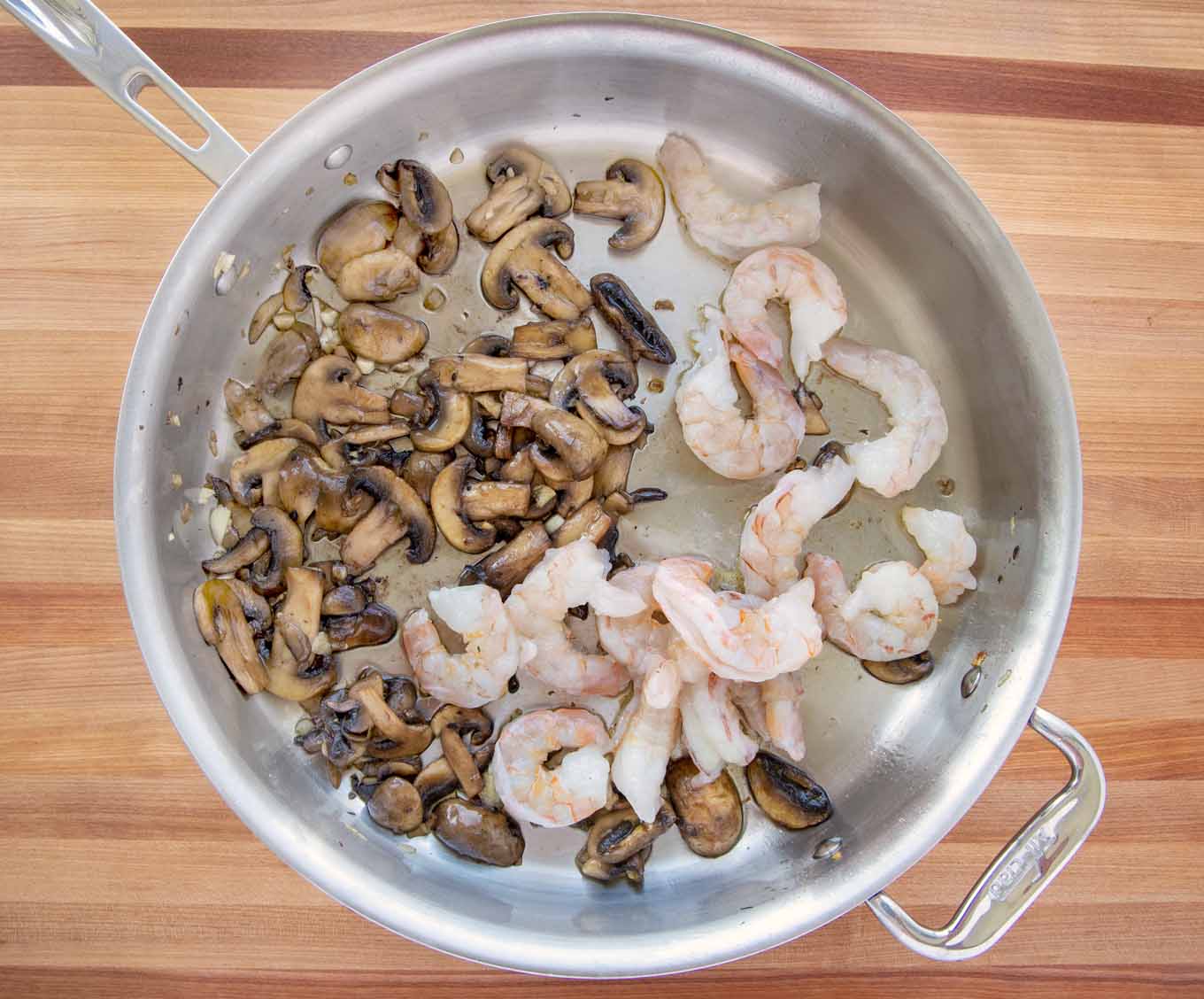 The first step is to saute the mushroom giving them time to fully cook. Then add the shrimp to the pan and continue cooking until the shrimp are almost done.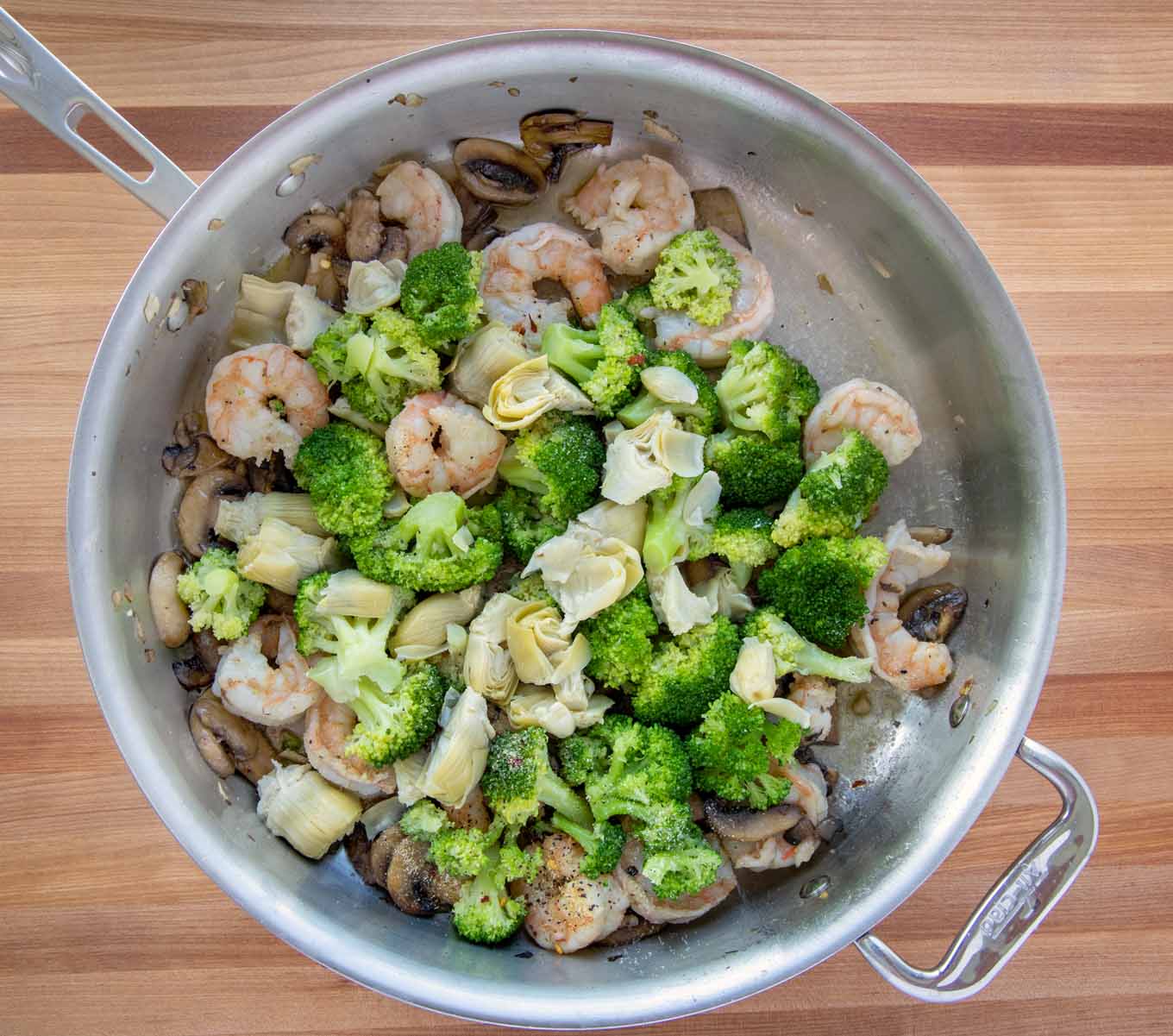 Then add the precooked broccoli and sliced artichoke hearts.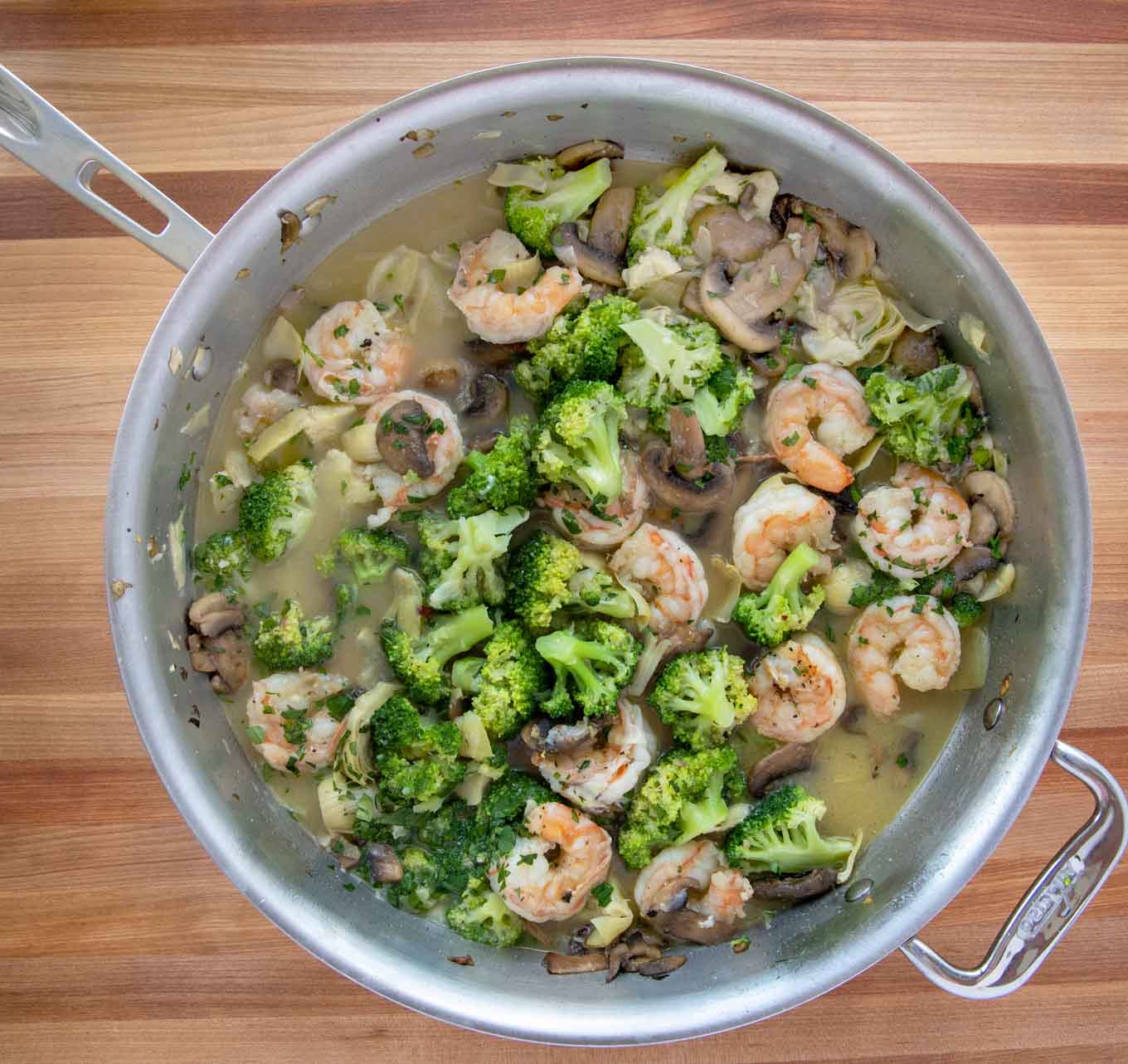 Add in the stock, seasonings and butter rolled (buerre manie) in flour to thicken the sauce.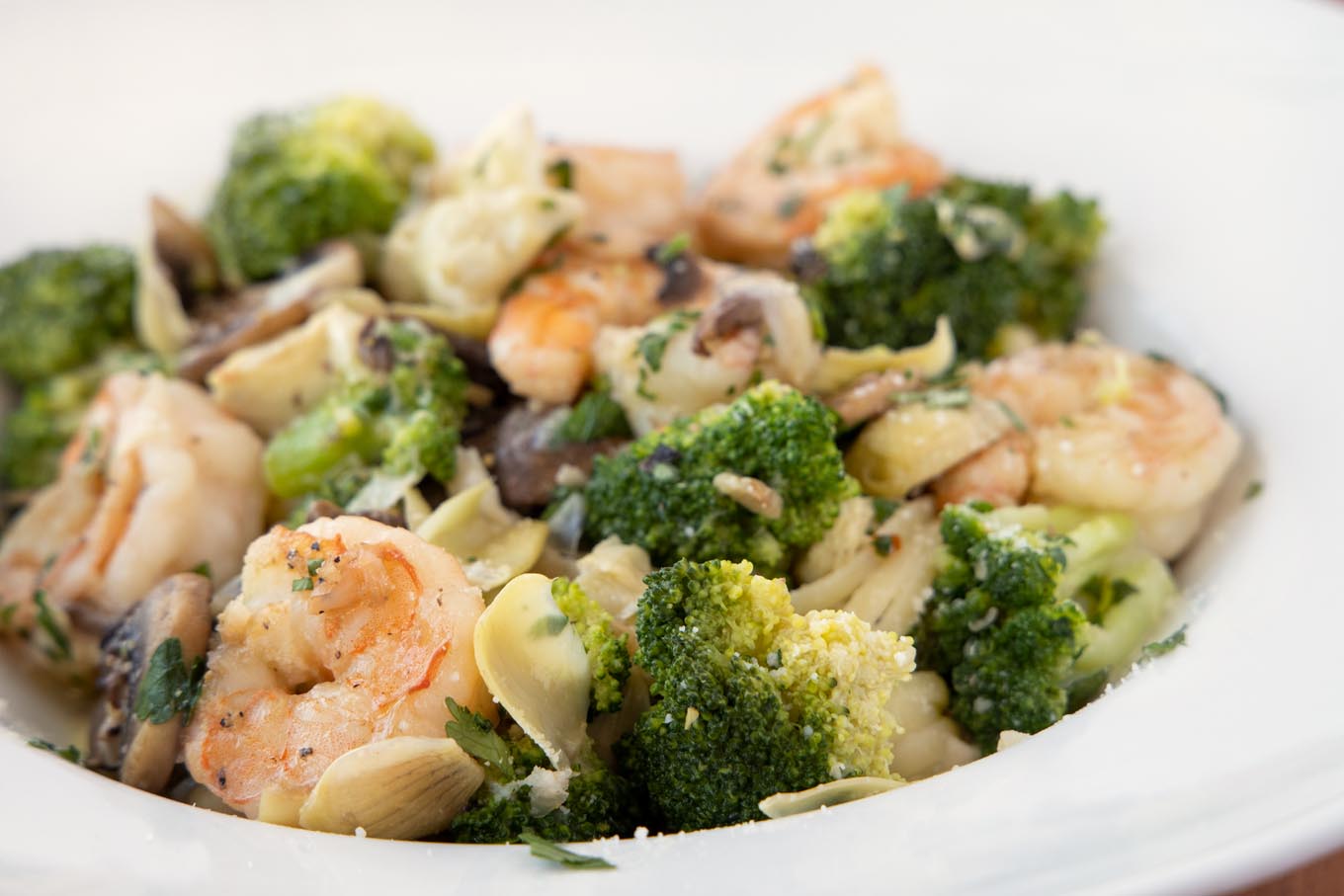 Serve the Shrimp and Broccoli over your favorite pasta and enjoy!
Do I have to serve Shrimp and Broccoli over pasta?
No you don't. Try these options if you'd rather not use pasta.
Rice – your favorite type
Add white beans to the dish and skip the pasta
Quinoa or your favorite grain
Zucchini noodles
Spaghetti squash
Remember that recipes are guidelines and changing the ingredients to make the dish something you'll love is the best way to cook. You'll enjoy cooking more when you make dishes that you and your family will enjoy eating!
If you enjoy seafood and pasta, you may also like these recipes: