How to make Roasted Red Pepper Soup with Grilled Chicken and Grilled Corn.
When I first started learning how to cook my favorite dish to make were soups. Let me clarify that, the only item on the menu I was trusted to make with minimal supervision were the soups, or at least that's what I thought.
What I later learned was that working with new ingredients and making classical dishes could be taught, but if you didn't have that understanding of ingredients and how they worked together, creating new dishes on your own would be almost impossible. You would always be able to re-create, but there was no magic in that.
My task was to see what was left over and make a soup out of those ingredients, In fact at one time that's how soups were always made. That is until they became more in demand, and the need for soup far surpassed the amount of leftovers on hand.
Restaurants started featuring soups and became well known for their creations, and somewhere along the way, the hearty soups made from leftovers fell by the wayside, replaced by standardized recipes….sigh
They say old ways die hard, and when I opened the refrigerator to make lunch today I saw too many good leftovers staring at me, begging to be used……and that my friends is how I came up with this incredibly delicious Roasted Red Pepper soup!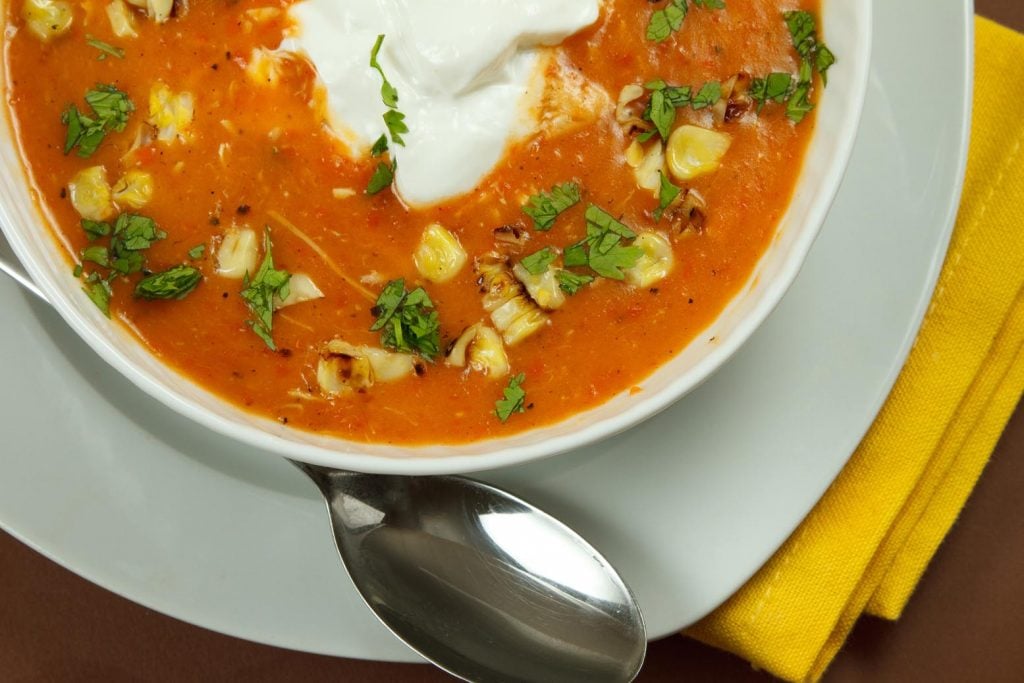 If you liked this soup recipe you may also like these: