When it comes to desserts pies are truly an American Classic, and a Peach Blueberry Custard is at the top of my list of Summertime Desserts. Wouldn't your family love to sit down to this delicious Peach Blueberry Custard Pie?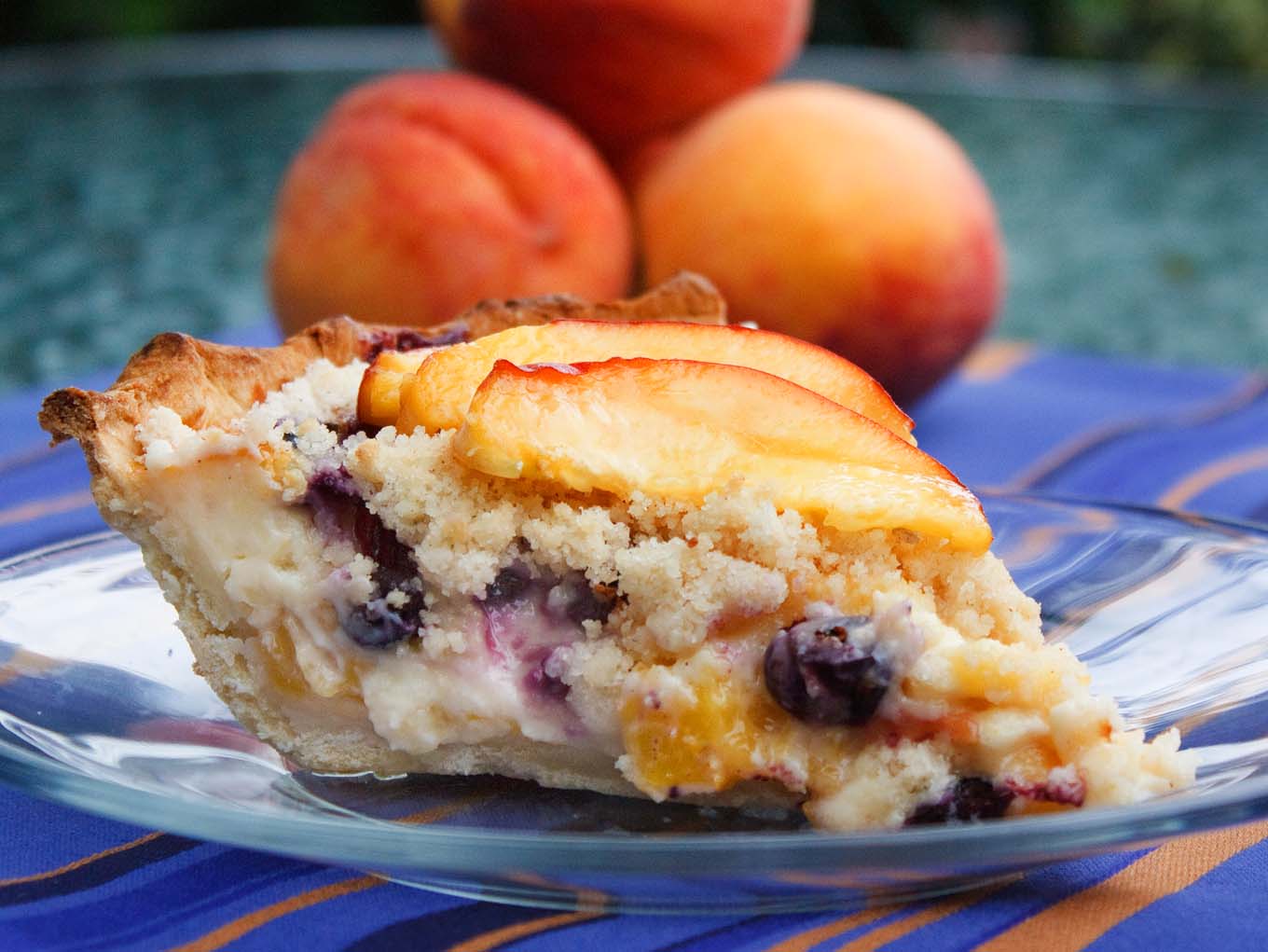 Summertime is definitely the best time of year. Everywhere you go you see fresh fruit and vegetables, and summertime food is simply the best. Being a southern boy at heart, I do love my pies, and nothing beats an old-fashioned Peach Pie. I just love walking into the room and smelling ripe peaches. What a great sensation. Then biting into one of those peaches as the juices run down my chin……sigh……now that's summertime to me.
Peaches, Nectarines, and Plums, the holy trinity of stone fruits, but my favorite summertime pie fruit, has to be peaches! Just a plain peach pie with a scoop of vanilla bean ice cream is a wonderful thing, but make a sweet custard, blend in your fresh peaches and throw a nice handful of blueberries, add in a streusel topping and your tasting down-home goodness.
Ingredients to make Peach Blueberry Custard Pie
I do have a go-to recipe for this pie, it was standard fare in my restaurant days, and it's also something I have not made in quite a few years.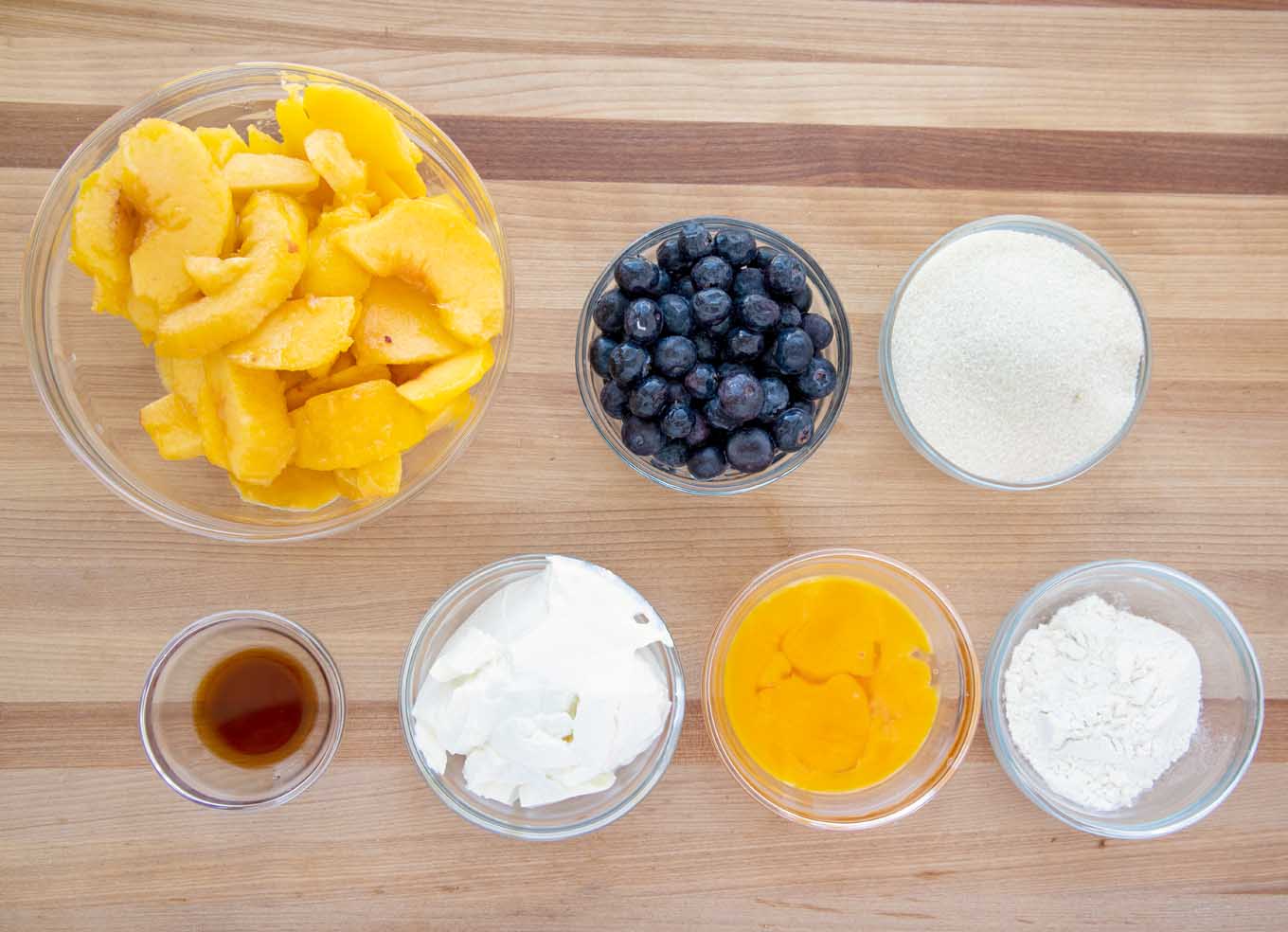 Let's start by gathering the ingredients we need to make the filling for a Peach Blueberry Custard Pie. In Chef Speak this is called the Mise en Place which translates into Everything in its Place.
Not only does setting your ingredients up ahead of time speed the cooking process, but it also helps ensure you have everything you need to make the dish.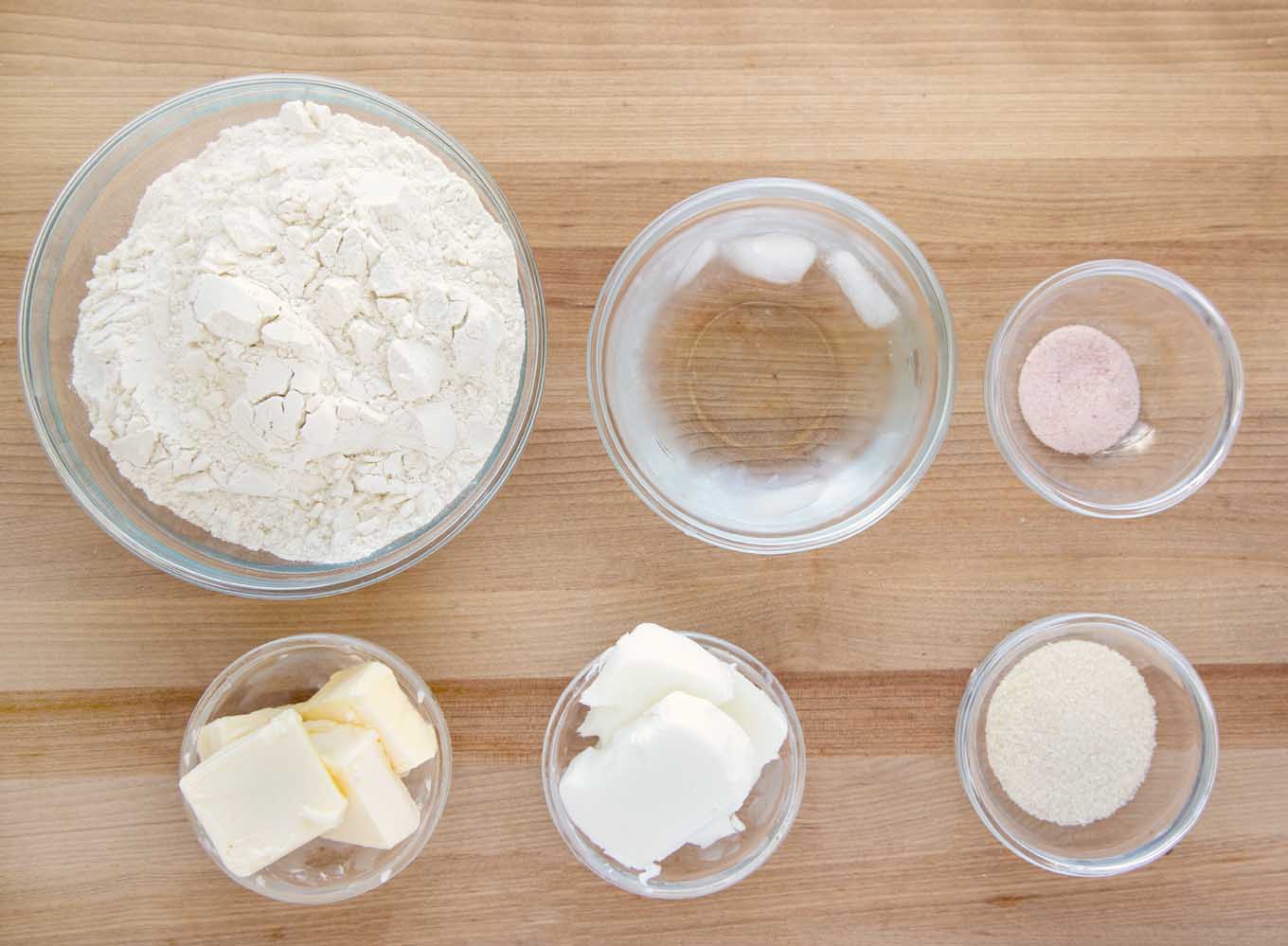 Making your own pie crust can be a hassle, but I do recommend giving it a try. If not there are lots of options at your local supermarket. You can choose from frozen or refrigerated premade crusts. And if you do have a favorite pie crust recipe, please feel free to use your own.
I use a food processor to make my pie crust, it's a pretty simple process that provides an excellent pie crust.
The secret to a good pie crust using a food processor is freezing the butter and Crisco pieces before using them and having ice in the water to make sure its as cold as possible.
After placing the peaches in the pie shell, pour the custard filling overtop. It's okay if a peach or two peaks out of the custard.
The last step before baking is adding the blueberries. Now it's time to start the baking process.
If you're not a fan of blueberries, feel free to leave them out.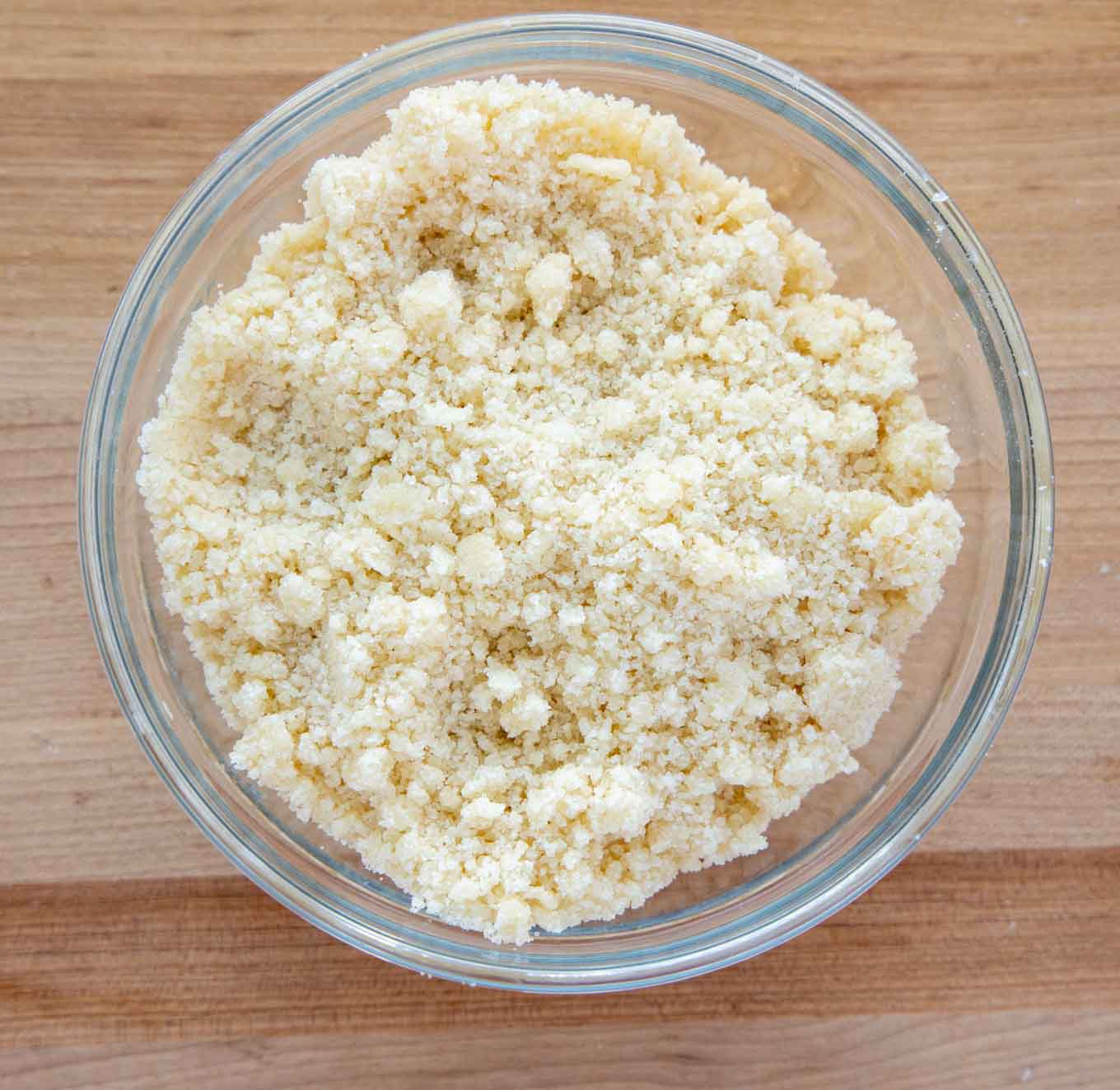 While the pie is baking make the streusel topping. Sometimes I add oats into the streusel mix, it adds a nice texture. If you decide to use oats cut the flour and sugar back to ½ cup each and use ½ cup of oats.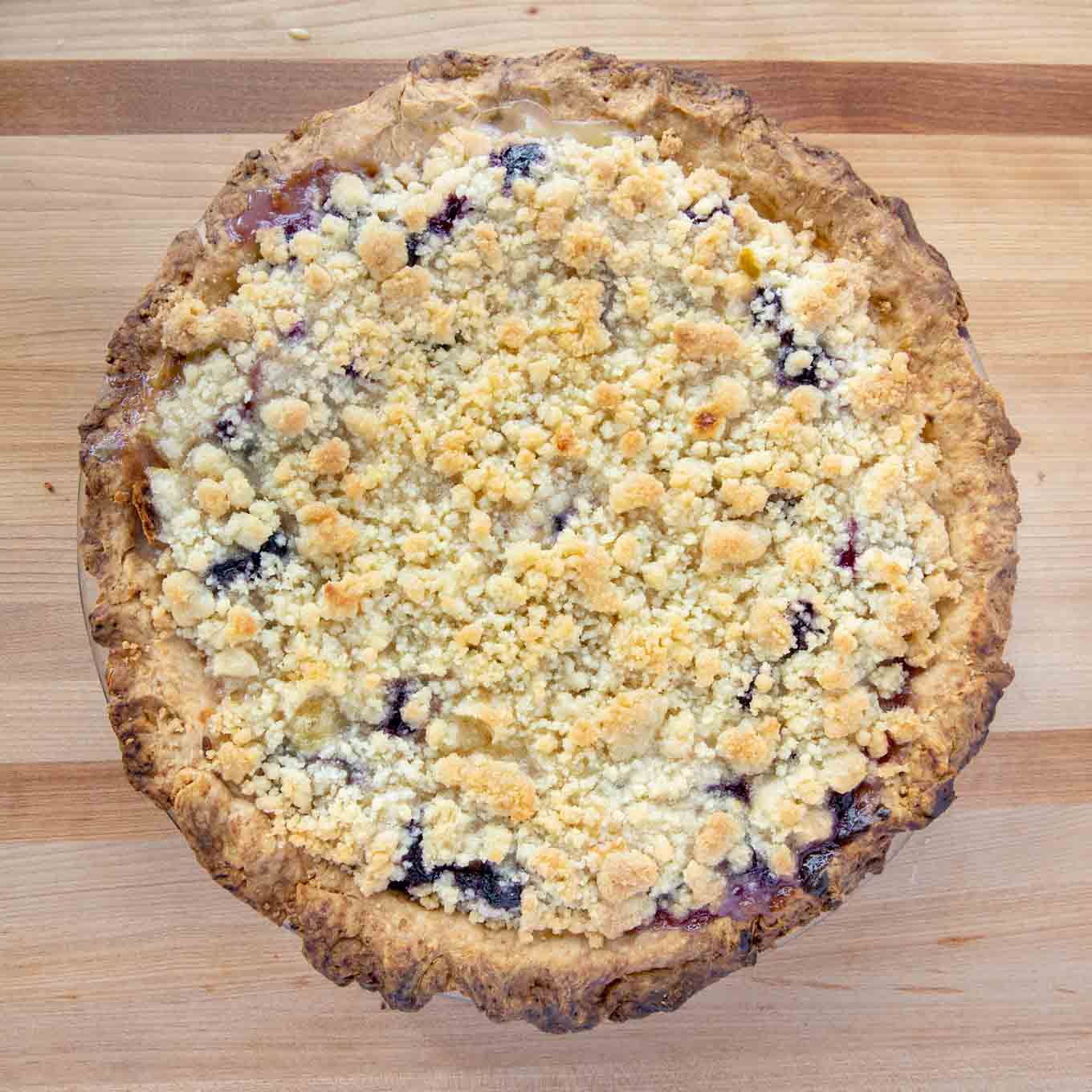 After baking for 25 minutes, remove the pie from the oven and top with the streusel topping. Bake for an additional 25-30 minutes or until the streusel is a nice golden brown.
I'm a little lazy about covering the crust with a foil, and you can see the exposed crust got a little too brown. But since my wife never eats the crust I didn't worry too much, especially since I love to eat that crunchy crust!
I just ordered a set of Adjustable Pie Crust Shields, so my finished pies look as pretty as they taste.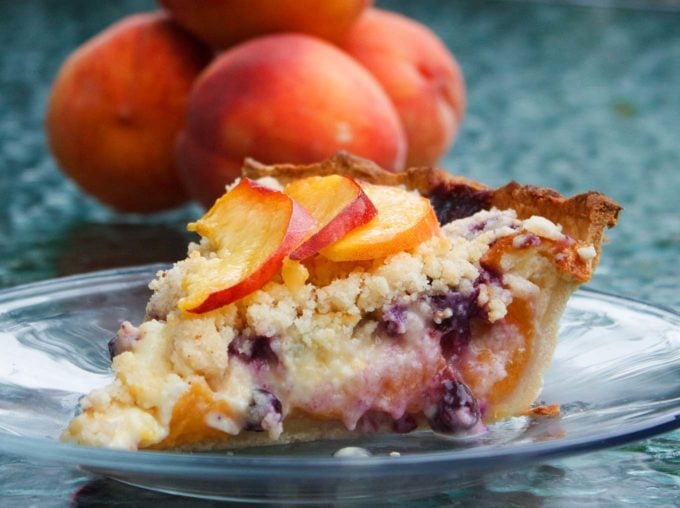 I loved every bite of this delicious pie. The peaches were sweet and fresh, the blueberries added a tartness, the custard added creaminess, and the streusel a crunch that just pushed it over the top!
If you enjoyed this recipe you may also like these: