If you're looking for the best ooey-gooey black bottom praline brownie bar, look no further. These chocolate delights are easy to make and will satisfy every sweet tooth and chocolate lover in your family!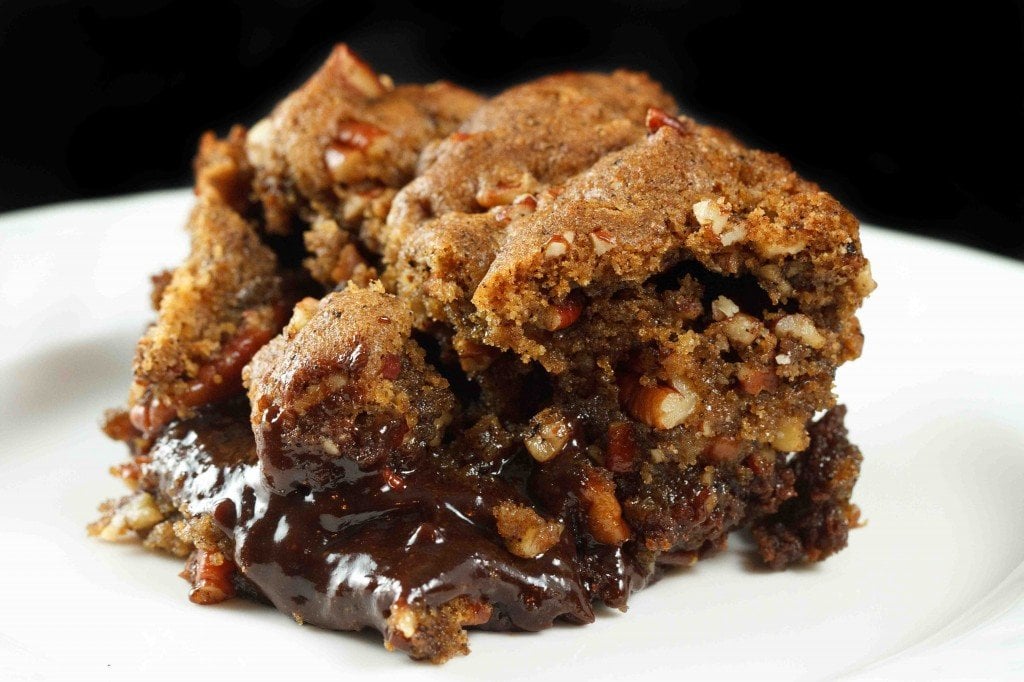 I borrowed this recipe from one of my favorite chefs, Alice Medrich or as I like to call her, the Queen of Chocolate. I've had great results with many of her recipes and this brownie bar was OMG delicious.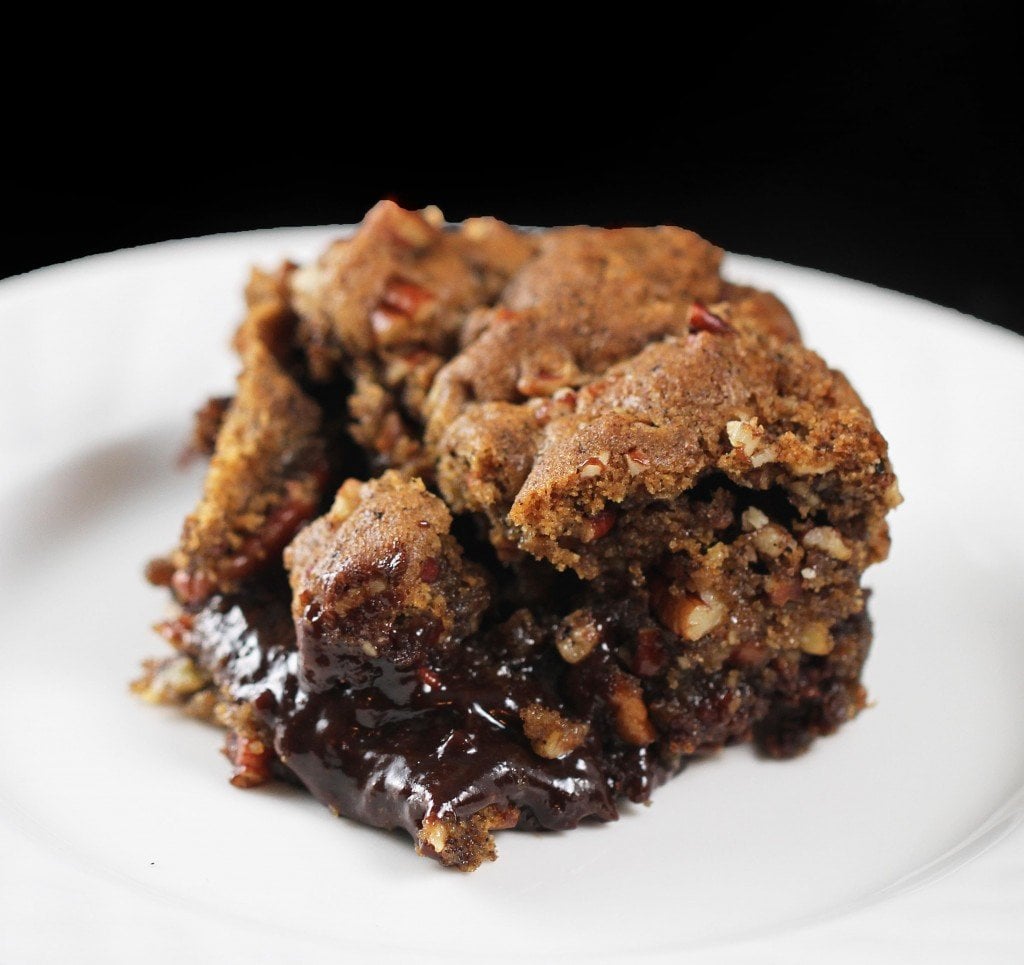 I did have the wrong sized pan when I made these bars which caused my cooking time to be off a bit, but I didn't hear anyone complain about the consistency and quite frankly enjoyed the extra ooey-gooey texture. If you'd rather have them fully set a few more minutes in the oven will do the trick.
But just imagine this black bottom praline brownie with a scoop of vanilla ice cream… OMG.
You might also like these recipes: